When I saw on Twitter that Sugar and Crumbs were looking for baking bloggers to try out their new flavours in their range of naturally flavoured icing sugars, I knew this was for me! I was lucky enough to receive two packs to try out and the first one was Black Forest.
As soon as you open the pack the evocative flavour of Black Forest hits you, as if there is a Black Forest gateau nestling in the corner of your kitchen (wouldn't that be a great find). The pack is resealable which is a great idea, as anyone who has ever got covered in clouds of plain icing sugar when opening a cupboard will know. This flavour of the icing sugar contains cocoa powder so you end up with a chocolatey-coloured cake without adding anything more to it.
I thought the flavour would be good baked into a cake, as well as for flavouring traditional buttercream icing. My first thoughts was for friands as these little light oval cakes are made with whipped egg whites and icing sugar to make them as light as air.
A cheeky drizzle of dark chocolate over the top and you end up with these dainty cakes which would be at home in the best afternoon tea or even just popped into your kids' lunchboxes for a little treat.
The delicate flavour of Black Forest really comes through as you bite into the friand, and combined with the cherries and drizzle of chocolate it is really delicious. I would use this Black Forest icing sugar again, and will look out for their other flavours. I will be trying out the other flavour I was sent (Chocolate Milkshake) very soon too!
Recipe:
100 g butter, melted
2 egg whites
125 g Black Forest icing sugar from Sugar and Crumbs
25 g plain flour
85 g ground almonds
Handful of fresh cherries
Dark chocolate, to drizzle on top
Method:
1. Melt the butter in the microwave and leave to cool for about five minutes.
2. Whisk the egg whites with an electric whisk until the soft peak stage. This will take about one to two minutes.
3. In a different bowl mix together the Black Forest icing sugar, flour and ground almonds.
4. Then add the melted butter. The mixture will look quite thick and lumpy as shown, but it will be fine once the egg whites are added in the next stage.
5. Fold the egg whites into the other bowl.
6. Spoon the mixture into a friand tray and top each one with a couple of chopped cherries.
7. Bake at 180 degrees for about twenty minutes or until your cake tester comes out clean. I put the tray on top of a baking sheet to make it easier to carry.
8. Cool in the tray for a couple of minutes then press the friands out of the tray and leave them to cool on a rack.
9. Once cool, melt a little dark chocolate in the microwave and use a piping bag to drizzle it over the friands.
I'm linking up with Lucy at #CookBlogShare, which you can find here, Bake of the Week and #recipeoftheweek.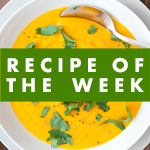 I'm also linking up with Treat Petite with Cakeyboi and The Baking Explorer, Cakeyboi is hosting for September and the theme is Anything Goes.