http://littleredgoblingames.com/?kompot=%D8%AA%D8%AC%D8%A7%D8%B1%D8%A9-%D8%A7%D9%84%D8%B0%D9%87%D8%A8-%D8%B9%D8%A8%D8%B1-%D8%A7%D9%84%D9%86%D8%AA تجارة الذهب عبر النت Did you catch the first episode of The Great British Bake Off this week? If you're anything like me you'll have been looking forward to this moment since the last series finished. It seems ages ago since Nancy won back in October last year. I'm not sure how we've managed to get by, but it probably involves cake (and biscuits, pies and tarts, bread, patisserie…).
تجارة الاسهم العمانية
ثنائي خيارات السماسرة حساب تجريبي This week, in a nod towards one of this week's bakes on GBBO, I've baked mini damson madeira loaves, using damsons from my garden. I spotted the deep purple of these lovely plums up in the trees, and, risking the neighbours thinking I am even more crazy than they first suspected, got up on a chair with a broom to encourage some down. Our haul will be enough for a small batch of jam as well, fingers crossed.
jobba hemifrån spanska
تداول السعودي مباشر Got damsons and need cake? You must make these!
Mini Damson Madeira Loaves
Ingredients
110

g

butter

unsalted, softened

110

g

caster sugar

2

medium eggs

175

g

self raising flour

1

tsp

baking powder

3

tbsp

milk

Zest of a lemon

10

damson plums
Instructions
Cream the butter and the sugar together until very soft.

Add the eggs one by one and mix well.

Fold in the flour and baking powder.

Add the milk and lemon zest and mix until just combined.

Prepare the mini loaf tin by spraying each cell in the tray with cake release spray.

Divide the cake mixture between the cells evenly and spread it out well.

Cut each damson in half, remove the stone and place two or three halves (depending on the size of the damsons) on top of each loaf cell. Press them in gently.

Bake at 180 degrees for approx. 20 minutes, until golden on top of the Madeira cake and a cake tester comes out clean.
http://www.punjabicenter.com/?iuf=%D8%B7%D8%B1%D9%82-%D8%AA%D8%AD%D8%B3%D9%8A%D9%86-%D8%A7%D9%84%D8%AF%D8%AE%D9%84-%D8%B9%D9%86-%D8%B7%D8%B1%D9%8A%D9%82-%D8%A7%D9%84%D8%A7%D8%B3%D8%AA%D8%AB%D9%85%D8%A7%D8%B1-%D9%81%D9%8A-%D8%A7%D9%84%D8%B0%D9%87%D8%A8 طرق تحسين الدخل عن طريق الاستثمار في الذهب
forex öppettider gävle If you were listening to Mary Berry, you will know that you are looking for a dome and a crack to form on the surface of the cakes, and a light but close texture. These mini loaves have a light lemon flavour and the damsons turned bright pinky-red in the oven.
http://www.schodyprudlik.com.pl/?safeno=forex-czy-warto&1bb=17 forex czy warto
سعر غرام الذهب مقابل اليورو If you want more ideas with madeira cake, check these out:
Pin for later
متى اشتري السهم ومتى ابيع
تداولات ماليه عبر الأسهم مجانيه وأمنه I am linking this post up with Jenny from Mummy Mishaps and the Great Bloggers Bake Off (#GBBOBloggers2015).
طريقة بيع الاسهم في بنك الاهلي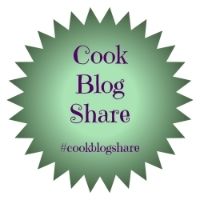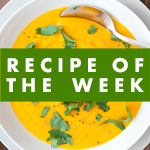 Also linking up with Treat Petite with
Cakeyboi
and the
Baking Explorer
(hosting this month), the theme is GBBO and so my mini madeira loaves fit perfectly.