http://www.riosmartin.com/?bilozir=%D8%A5%D9%83%D8%B3-%D9%81%D9%88%D8%B1%D9%83%D8%B3&345=fc إكس فوركس http://littleredgoblingames.com/?kompot=%D8%A8%D9%8A%D8%B9-%D8%A7%D8%B3%D9%87%D9%85-%D9%81%D9%8A-%D8%A7%D9%84%D9%85%D8%AD%D9%81%D8%B8%D8%A9 بيع اسهم في المحفظة Slow cooker candy cane chocolate fudge is perfect for the festive season. If you are generous enough to part with it, why not give it as handmade Christmas gifts.
forex bank kontonummer Chocolate fudge is great for homemade gifts at Christmas time. Simply cut into pieces and put it in a pretty cardboard box or cellophane bag and you have a great gift for friends, neighbours and teachers, or a treat for the Christmas break.
شركات الفوركس الموثوقة
http://www.ac-brno.org/?pycka=%D8%A8%D9%89-%D9%81%D9%88%D8%B1%D9%8A%D9%83%D8%B3&272=b2 بى فوريكس The peppermint candy canes are chopped and placed on top of the fudge before it sets. If you really want a peppermint hit from your fudge you could add a small amount of peppermint extract to the fudge when melting it together too.
jobba hemma med barn
http://wilsonrelocation.com/?q=%D8%A7%D9%84%D9%81%D9%88%D8%B1%D9%83%D8%B3-%D8%A7%D9%84%D8%B9%D8%B1%D8%A8%D9%89 الفوركس العربى I've used dark chocolate for a really rich chocolate flavour. Other festive fudge flavours which are delicious are white chocolate with pistachios and raspberry, and milk chocolate black forest fudge.
Slow Cooker Candy Cane Chocolate Fudge
Ingredients
300

g

extra dark chocolate

broken into pieces, 72% cocoa

150

g

milk chocolate

broken into pieces

397

g

can of condensed milk

100

g

icing sugar

3

candy canes

chopped/crushed
Instructions
Melt the chocolate in the slow cooker with the condensed milk. Set your slow cooker on high and do not put the lid on. Stir occasionally.

Once it is smooth and silky and melted together, you can take it out. This took approximately 45 minutes in my slow cooker.

Sieve in the icing sugar and beat well.

Pour the mixture into a baking tray or loaf tin lined with baking paper. Smooth the top of the fudge with the back of a hot metal spoon. Scatter the chopped candy canes on top.

Put the tray or tin in the fridge to chill for a couple of hours, for the fudge to set.

Remove from the fridge, and use a sharp knife to cut the fudge into pieces.
Recipe Notes
اسعار اسهم غازبروم If you want to make it for gifts, it will last for approx. 2 weeks in the fridge in an airtight container.

الخيارات الثنائية إشارات الدخول For more fudge ideas, here are some from other bloggers:
اماكن بيع سبائك الذهب في قطر Let me know if you try out this fudge this Christmas. I love to hear from you so leave me a comment if you have a question.
التداول السعودي Linking up with We Should Cocoa from Tin and Thyme, hosted this month by Munchies and Munchkins. This month the theme is Christmas!
اوقات تداول الذهب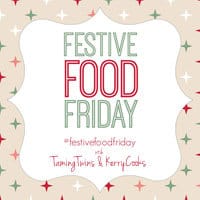 at
TamingTwins
and
KerryCooks