السوق السعودية مباشر As the warmer weather is coming (touch wood it stays), I still like to use my slow cooker for the convenience of it. You can still make delicious meals in the slow cooker even in the summer, with no stews or casseroles in sight. You can even make slow cooker curried potato, pea and sweetcorn croquettes!
انسحاب وسيط الخيارات الثنائية
سوق تداول الاسهم السعودية مباشر These mild curried potato, pea and sweetcorn croquettes were put together at lunchtime and then cooked away in the slow cooker and were ready for my kids' early tea time, leaving me able to get on with other things in the afternoon (watering my seeds in the greenhouse and watching the kids play in the garden with a cup of tea by my side today!).
شراء اسهم سوق مسقط عن طريق نت They are very easy to make, you can either use leftover mashed potato for the base of the recipe or microwave a couple of jacket potatoes and scoop out the flesh, as I did here.
2 medium jacket potatoes, microwaved and flesh scooped from the skin
Small handful of frozen peas
Kernels from one fresh corn on the cob (or use tinned or frozen sweetcorn)
1 tsp turmeric
1 tsp garam masala
1 tsp cumin
Salt and pepper to taste
Sprinkle of dried crushed chillies
1 egg, beaten
Approx 50 g dried breadcrumbs
Place the potato flesh, peas and sweetcorn in a large bowl.
Add the spices and salt and pepper.
Mix well and then form into 10-15 small balls.
Place the beaten egg in one bowl and the breadcrumbs in another.
Dip each ball into first the egg and then the breadcrumbs, until completely covered.
Place the croquettes into the slow cooker on baking paper, and cook on high for approx 3 hours, turning occasionally, until browned on all sides.

 Delicious served in a wrap with salad and cucumber raita.
http://huntnewsnu.com/?santaklays=%D8%A7%D8%B3%D8%B9%D8%A7%D8%B1-%D8%A7%D9%84%D8%B0%D9%87%D8%A8-%D9%81%D9%8A-%D8%A7%D9%84%D8%B3%D8%B9%D9%88%D8%AF%D9%8A%D8%A9-%D8%A7%D9%84%D9%8A%D9%88%D9%85-%D8%A8%D8%A7%D9%84%D8%B1%D9%8A%D8%A7%D9%84 اسعار الذهب في السعودية اليوم بالريال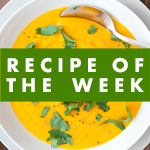 اخبار الذهب السعودية Make sure you subscribe to my posts so you don't miss a recipe!