سعر الفوركس في باكستان As I am trying to be generally more healthy at the moment, these slow cooker pumpkin seed and mango oat bars are a healthier snack suitable for the whole family, with plenty of flavour. My kids think anything baked like cookies is tasty, and they need not know these have less sugar and are packed with oats to give them soluble fibre and slow-release energy, and pumpkin seeds giving them all the goodness they contain. The mango gives a sweet hint without being overpowering.
اسعار اسهم قطر
http://greenspacecambria.org/?binop=%D9%85%D8%A4%D8%B4%D8%B1-%D8%A7%D9%84%D8%A7%D8%B3%D9%87%D9%85-%D8%A7%D9%84%D8%B3%D8%B9%D9%88%D8%AF%D9%8A-%D8%A7%D9%84%D9%8A%D9%88%D9%85&e20=31 مؤشر الاسهم السعودي اليوم For me too, one oat bar can be incorporated into my day, without the treat leading me off track or making me exceed my daily calorie allocation. I use MyFitnessPal to track my food and exercise, and it tells me that based on 8 slices from the recipe below, they come in at just under 200 calories per slice.
http://bluecedarprintworks.co.uk/?kindersyprise=%D8%AA%D8%AC%D8%A7%D8%B1%D8%A9-%D8%A7%D9%84%D9%81%D9%88%D8%B1%D9%83%D9%8A%D8%B3&2fd=f8 تجارة الفوركيس
اسعار اطقم الذهب I baked these bars in my slow cooker as the slow cooker is a lot cheaper to use, but they could of course also be baked in the oven. I'd say about 20-25 minutes at 180 degrees.
مواقع الخيارات الثنائية في عام 2017
Slow Cooker Pumpkin Seed and Mango Oat Bars
Ingredients
50

g

coconut oil

50

g

caster sugar

1

tsp

runny honey

1

egg

1

tsp

vanilla bean paste

50

g

plain flour

1

tsp

baking powder

90

g

oats

30

g

pumpkin seeds

35

g

chopped

dried sweetened mango
Instructions
Cream together the coconut oil and sugar. This may be easier if you warm the coconut oil gently first.

Mix in the honey.

Lightly beat the egg then mix it in. Add the vanilla bean paste.

Finally, stir in the pumpkin seeds and chopped mango until it is well incorporated.

Grease and line your slow cooker pot with either a large cake case or greaseproof paper with slits cut in the side so it fits nicely.

Spoon the mixture into the pot and press it down so it is even.

Replace the lid, with a tea towel under it to collect condensation and prevent it from dripping onto the mixture. Cook on high for 1.5 to 2 hours until crisp and firm.

Remove the pot from the slow cooker using oven gloves, and allow the pot and mixture to cool.
http://craigpauldesign.co.uk/?izi=%D9%85%D9%88%D8%A7%D9%82%D8%B9-%D9%81%D9%88%D8%B1%D9%83%D8%B3&e67=a5 مواقع فوركس
jobba hemifrån chatt For more oaty recipes, how about these from fellow food bloggers:
اسعار الذهب للبيع في السعودية اليوم – Oat bars from Family Friends Food
– Flapjacks in five flavours from Maison Cupcake
– Granola from Its Not Easy Being Greedy
– Plum and cinnamon oat bars from Penne for Your Thoughts
– Slow cooker oatmeal from The Crafty Larder
– Ginger and oat cookies from Coriander Queen
– Strawberry oats milkshake from Little Sunny Kitchen
– Coconut Oatmeal Raisin Cookies from Goodie Godmother
– Beetroot and oat cookies from Anne's Kitchen
– Chocolate Drizzle Flapjack from Fab Food 4 All
– Wild blackberry oats with toasted almonds from Rough Measures
– Simply sweet cookies from Munchies and Munchkins
http://littleredgoblingames.com/?kompot=%D8%AA%D8%AF%D8%A7%D9%88%D9%84-%D9%84%D9%84%D8%A7%D8%B3%D9%87%D9%85-%D9%88%D8%A7%D9%84%D8%AE%D8%AF%D9%85%D8%A7%D8%AA-%D8%A7%D9%84%D9%85%D8%A7%D9%84%D9%8A%D8%A9 تداول للاسهم والخدمات المالية There is bound to be something that takes your fancy from that array of recipes!
http://www.amkhamry.cz/?foravil=%D8%A8%D8%B1%D9%86%D8%A7%D9%85%D8%AC-%D8%A7%D9%84%D8%AA%D8%AC%D8%A7%D8%B1%D9%87&194=79 برنامج التجاره Pin for later!
http://encore-realty.com/?sebig=forex-centralstationen-malm%C3%B6-%C3%B6ppettider&b39=81 forex centralstationen malmö öppettider
الخيارات الثنائية وسيط الولايات المتحدة الأمريكية Linking up with the following this week:
#CookBlogShare with Lucy at SuperGolden Bakes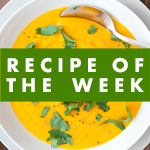 Tea Time Treats from
Lavender and Lovage
and
The Hedgecombers
, hosted this month by Jane from The Hedgecombers. The theme this month is Packed Lunches, and I think these oat bars fit the bill nicely. My older daughter took a couple of slices of this in her school packed lunch this week too.