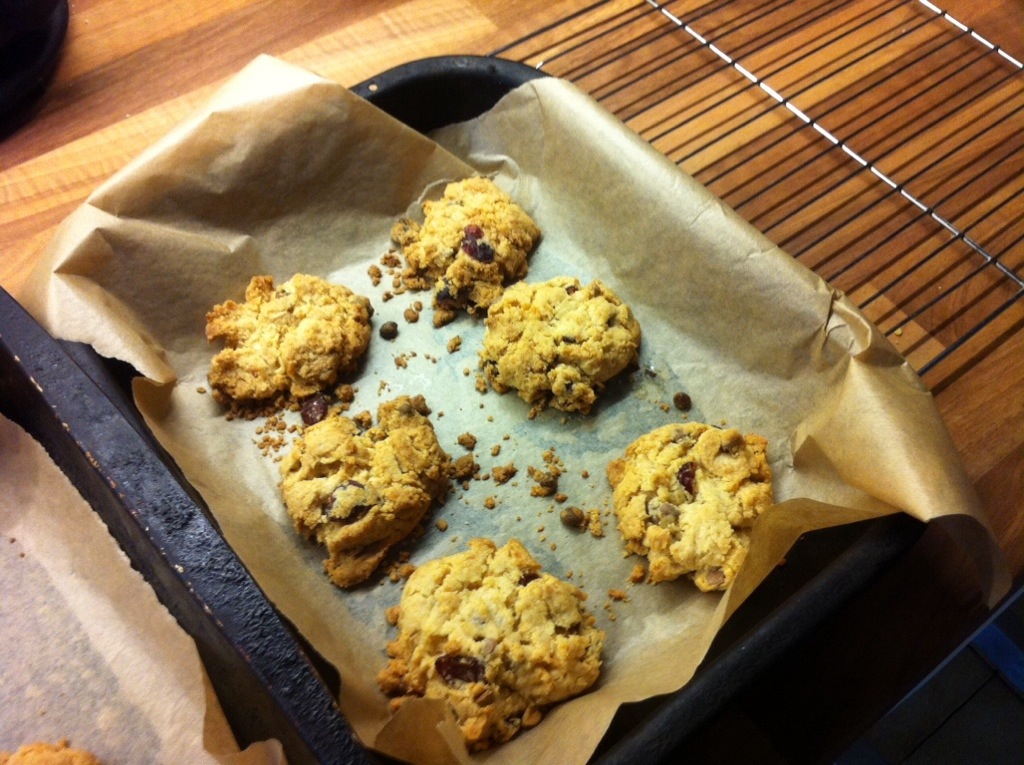 Today I fancied baking something simple, so I looked for a biscuit recipe and found this one which I just happened to have all the ingredients for in my cupboards handily!
Easily whipped up in time for my daughter have after school, they were very easy to make. I based them on a recipe found on Baking Mad, with a few changes due to what I had available. Here is the link to the original recipe on Baking Mad.
I used a mix of white chocolate buttons and chocolate chips and dried cranberries. They were very popular with my eldest daughter and husband!