I found this recipe in Edd Kimber's book The Boy Who Bakes which I was given at Christmas. I amended the recipe slightly as I didn't want to use Nutella.
First melt three tablespoons of butter in a large pan. Add 140g mini marshmallows and stir until they have completely melted.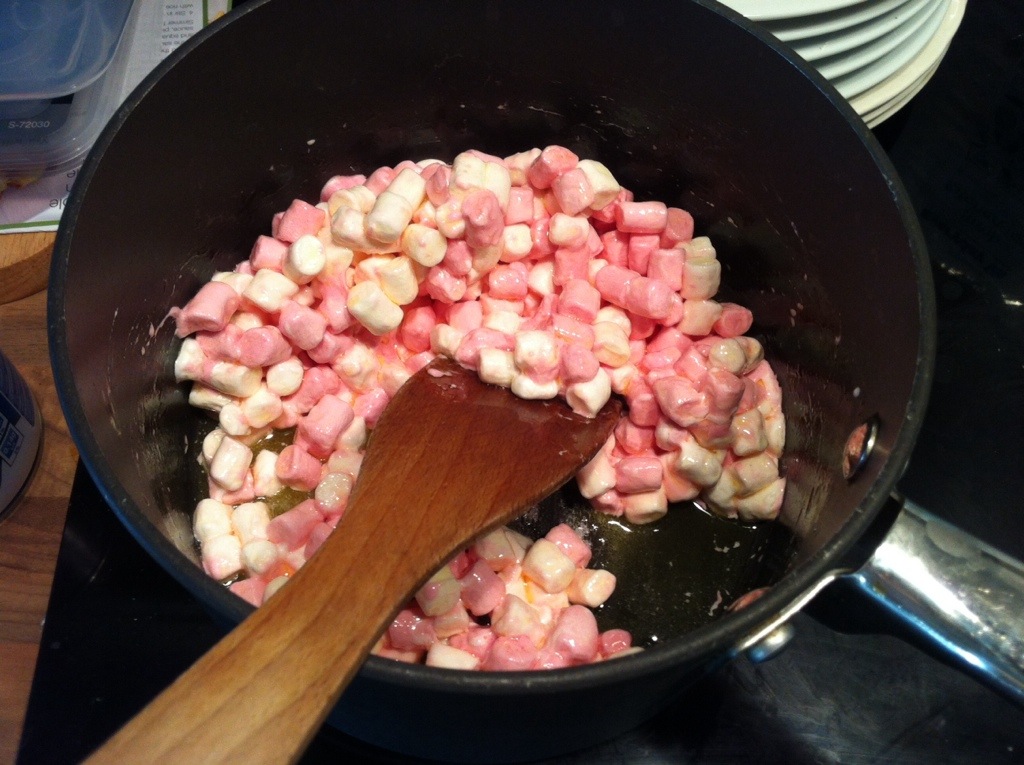 Do keep stirring and after a few minutes it will look like this: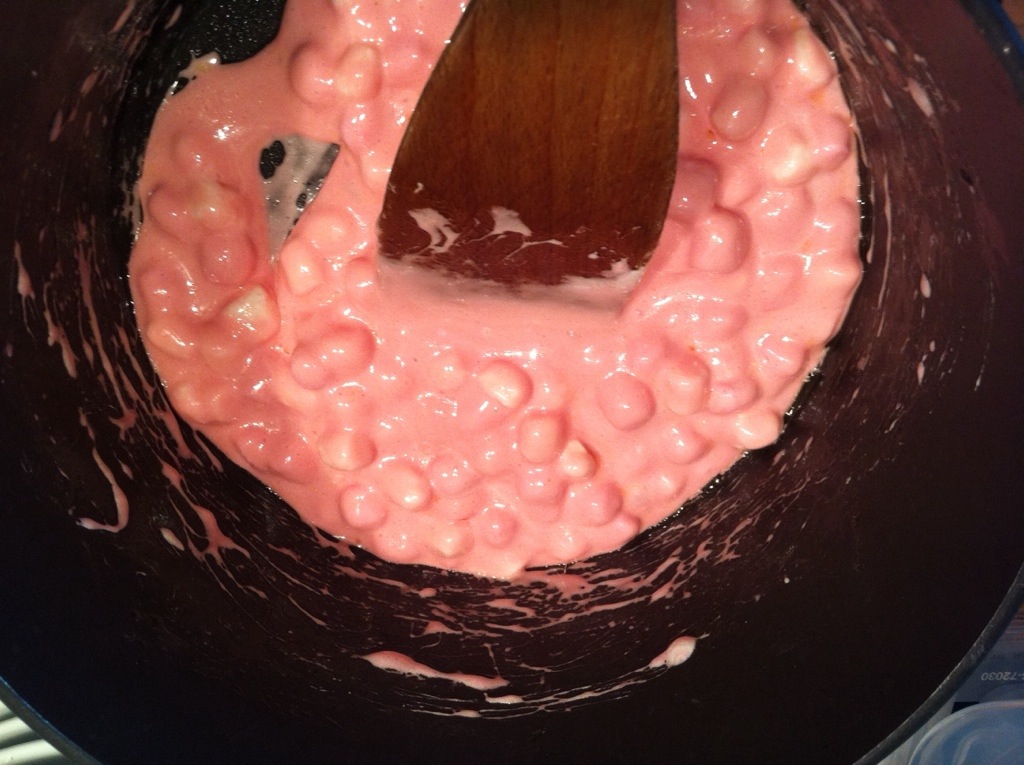 Once melted remove from the heat and pour in 75g of Rice Krispies. Stir to mix it evenly.
Use a lightly oiled large spoon to press the mixture into a 20cm square pan lined with lightly oiled foil.
Melt 300g of chocolate in the microwave. Allow it to cool slightly.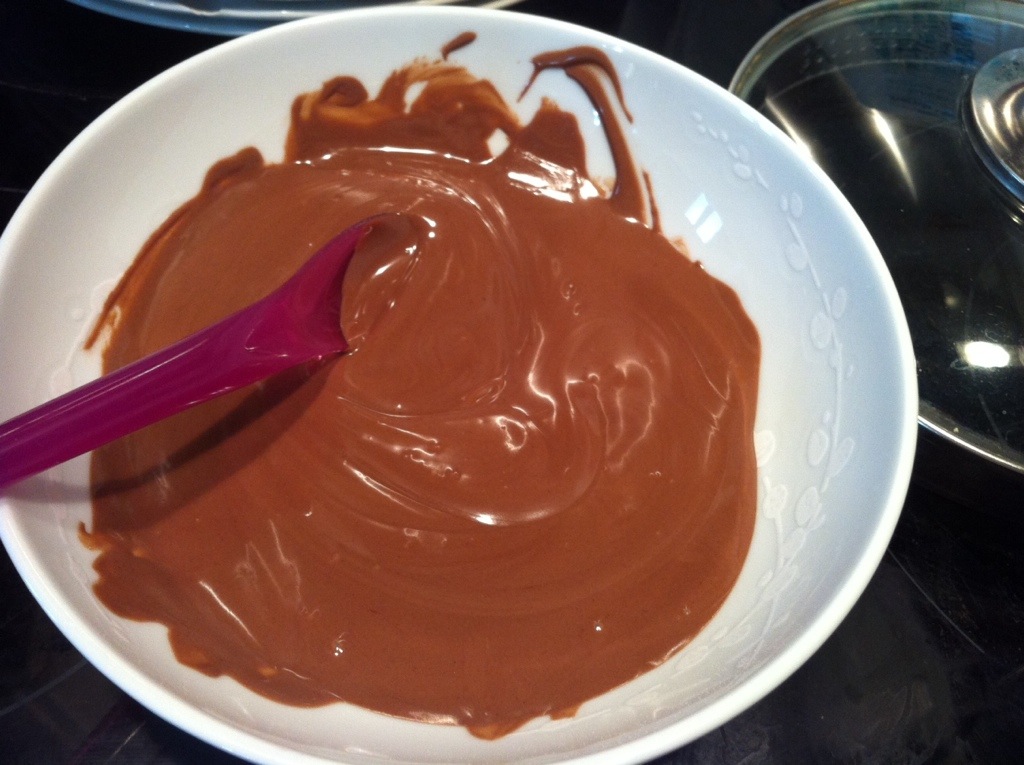 Slice two large bananas thinly and place on the Krispie mixture.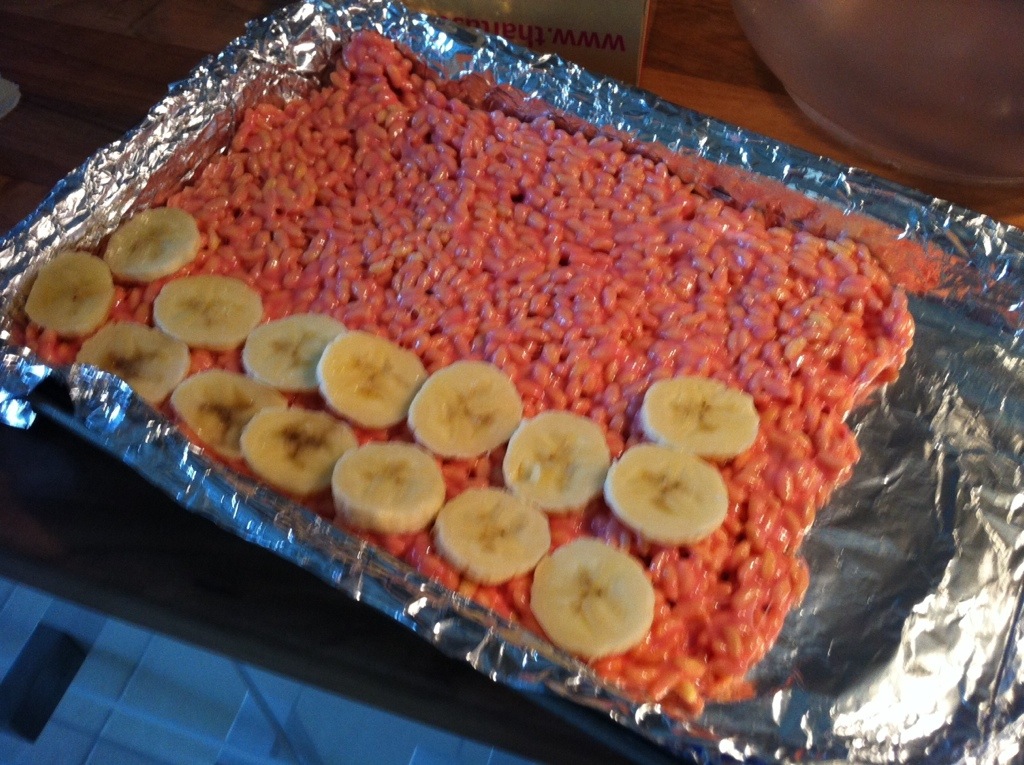 Pour the melted chocolate on top and spread with a spatula.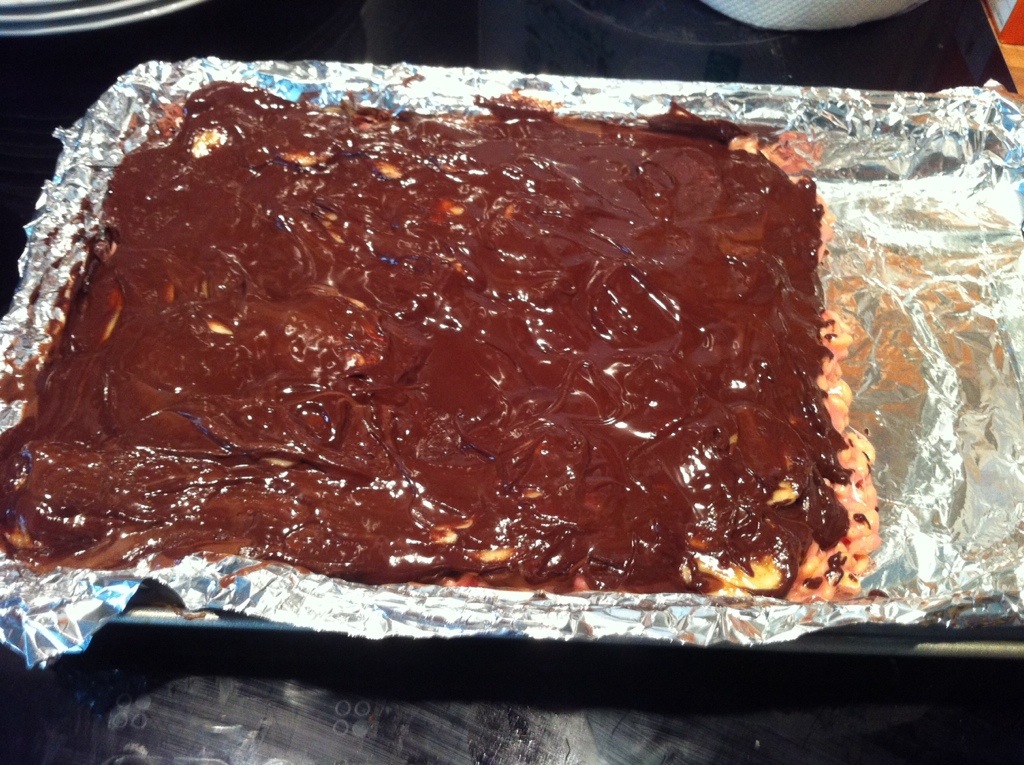 Place the tray in the fridge to set then use a sharp knife to cut it up. Serve with a cup of tea, ah lovely!
Ideal for kids' parties, as it is a quick no-bake treat.