Lots of my recent bakes have been made in my slow cooker. Sometimes though I just want to make something quickly, so I can eat it now and not in a few hours!
Today was one of those days. I used my giant cookie basic recipe (see this post) in half quantities, and replacing the butter with coconut oil. For the filling I used 50 g white chocolate chips and a pot of brightly coloured chocolate beans.
Bake for approx 18-20 mins at 180 degrees. Or if you can wait, make it in your slow cooker and cook for 2-3 hours on high. (Remember that it will harden on top as it cools, you don't need it to be fully cooked on top before removing.)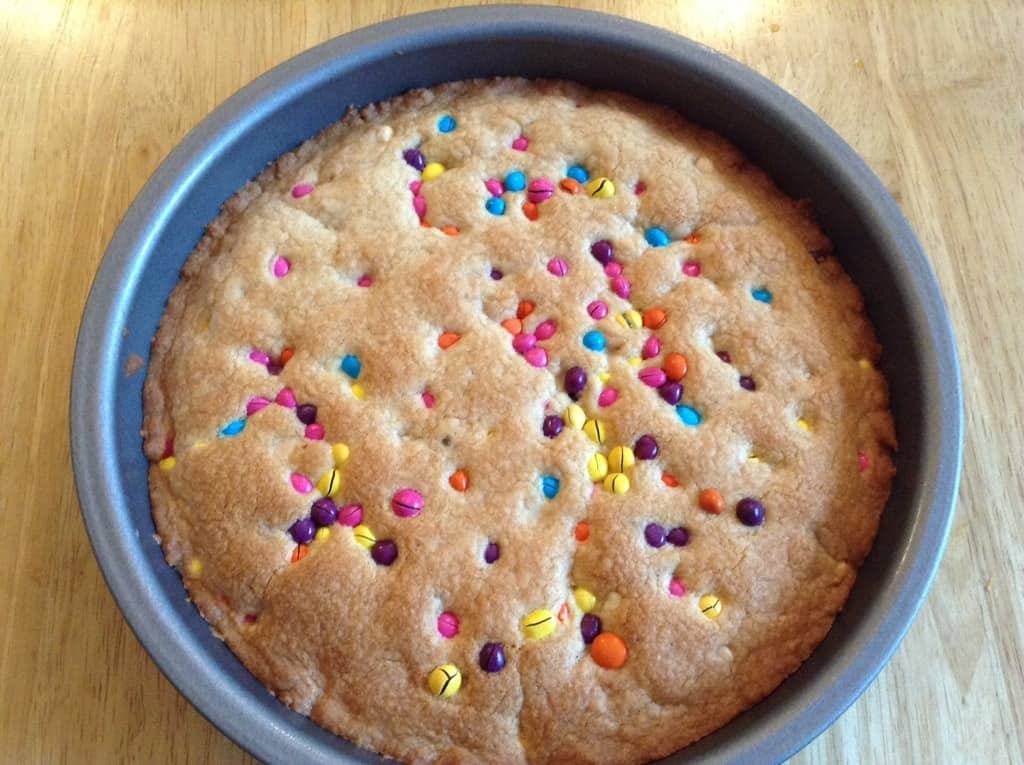 Looks so pretty and can be sliced up for lunch boxes or enjoyed with a nice cup of tea!