As I wasn't working on Valentine's Day, I decided to bake these jam heart biscuits as I thought my girls would love them.
The recipe is from BBC Good Food here.
You have to shape the dough into balls, then squeeze two together on grease proof paper, keeping the round ball shapes at the top, and shaping into a point at the bottom.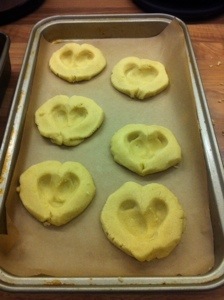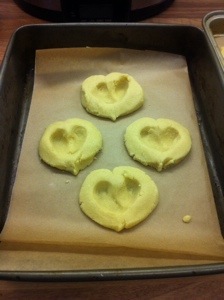 You make a heart shaped indent using your fingers and thumb in each one. Next put some jam in a food bag and snip off the corner, and carefully pipe about two teaspoons of jam into the indent.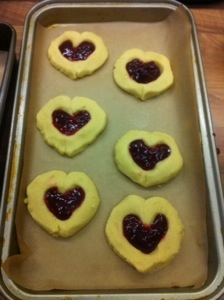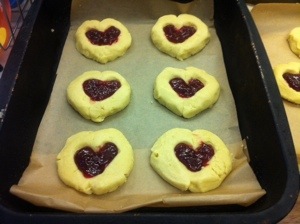 Bake at 180 degrees for around twelve minutes, until the biscuits are pale and crispy.
Allow them to cool in the trays.