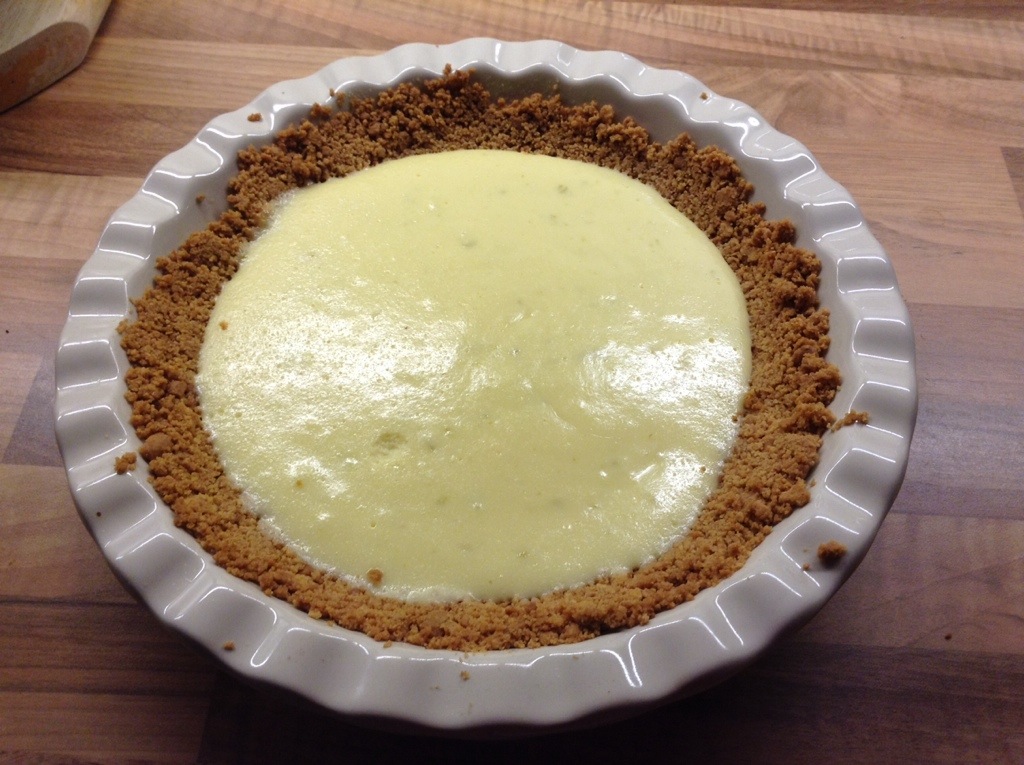 For this recipe I bought a lovely new flan/pie dish especially, how extravagant! I fancied something fresh and found a really simple recipe on the Tesco food app of all places. I amended the recipe slightly, here is how I made it:
Crush 250g of digestives, then melt 125 g of butter and mix with the crushed biscuits.
Next press the mixture into your flan dish and bake for ten mins at 160 degrees.
Meanwhile, make the filling: whisk three egg yolks with the zest of two limes until it is thickened and pale.
Add a 400g tin of condensed milk and whisk for a bit longer.
Finally whisk in the juice of two limes.
Pour the filling into the baked crust.
Return it to the oven for fifteen to twenty minutes, until just set.
Allow it to cool in its dish, then put in the fridge to chill until you are ready to eat it.