Raspberry scones with chocolate drizzle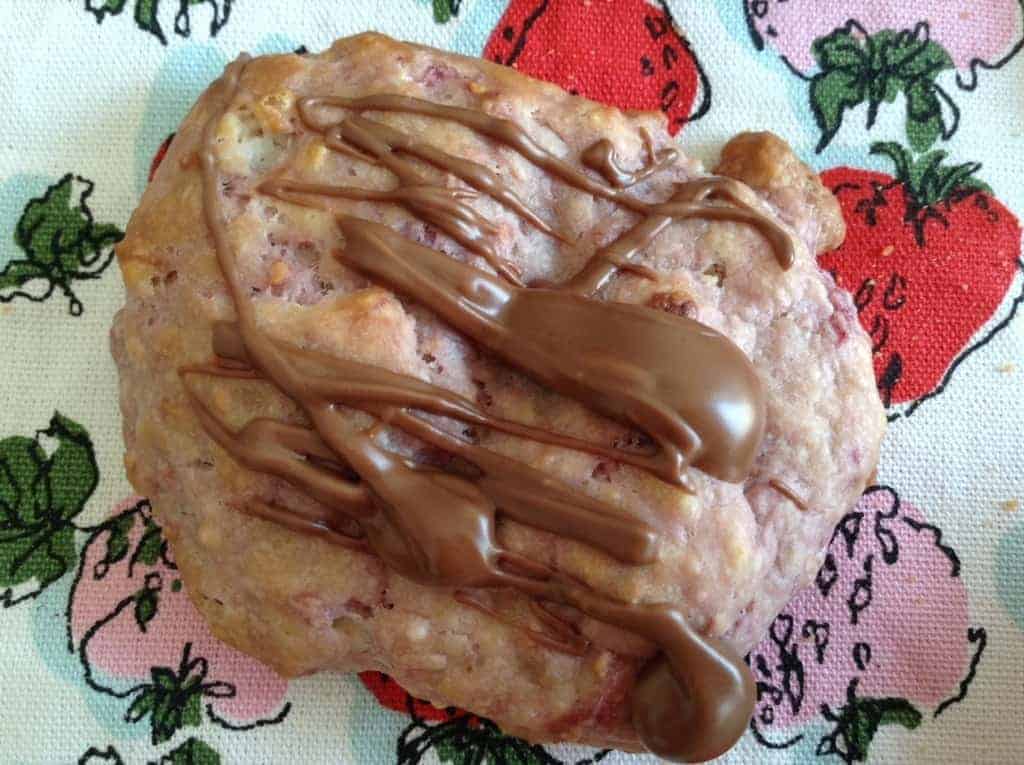 These raspberry scones are pink inside and drizzled with chocolate. What more could you want?! Ok I could think of a few things but these will do for now…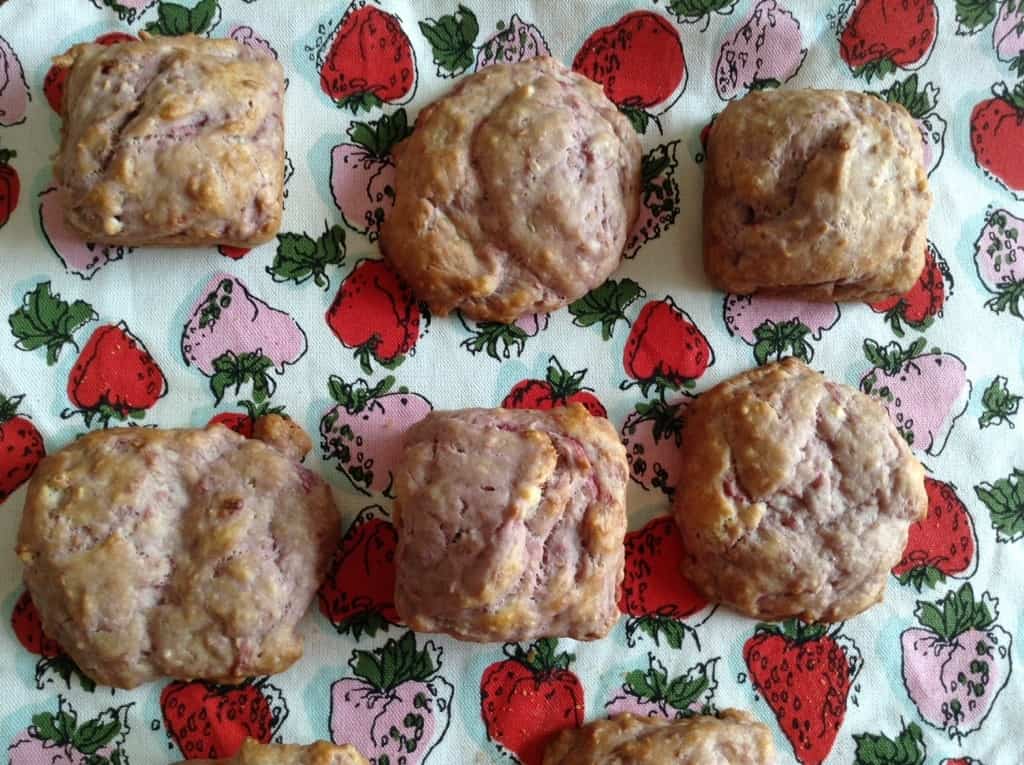 Raspberries are crushed and then swirled into the scone mixture, turning it a delicate pink. The subtle raspberry flavour brings hints of summer to your palate!
As they cool, melt some chocolate and be ready to drizzle it all over the scones.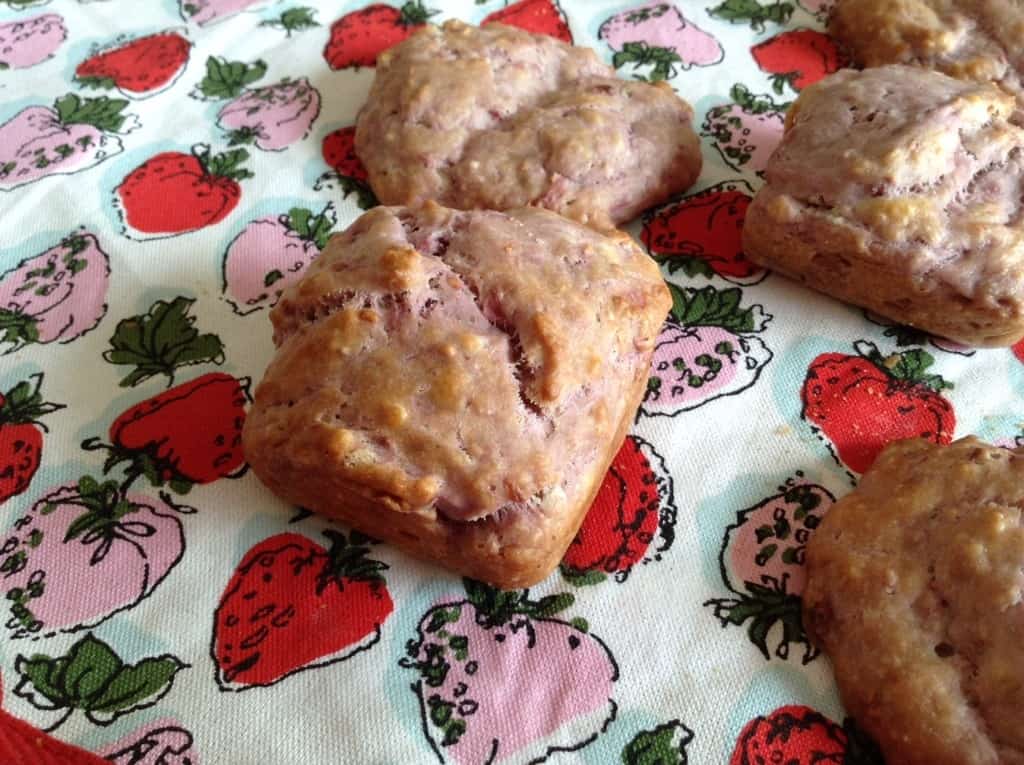 If you can, wait for the drizzled chocolate to cool down and set before eating, but they are also good with the warm creamy chocolate against the soft texture of the baked scones. Try to resist eating the melted chocolate if you can (I couldn't)…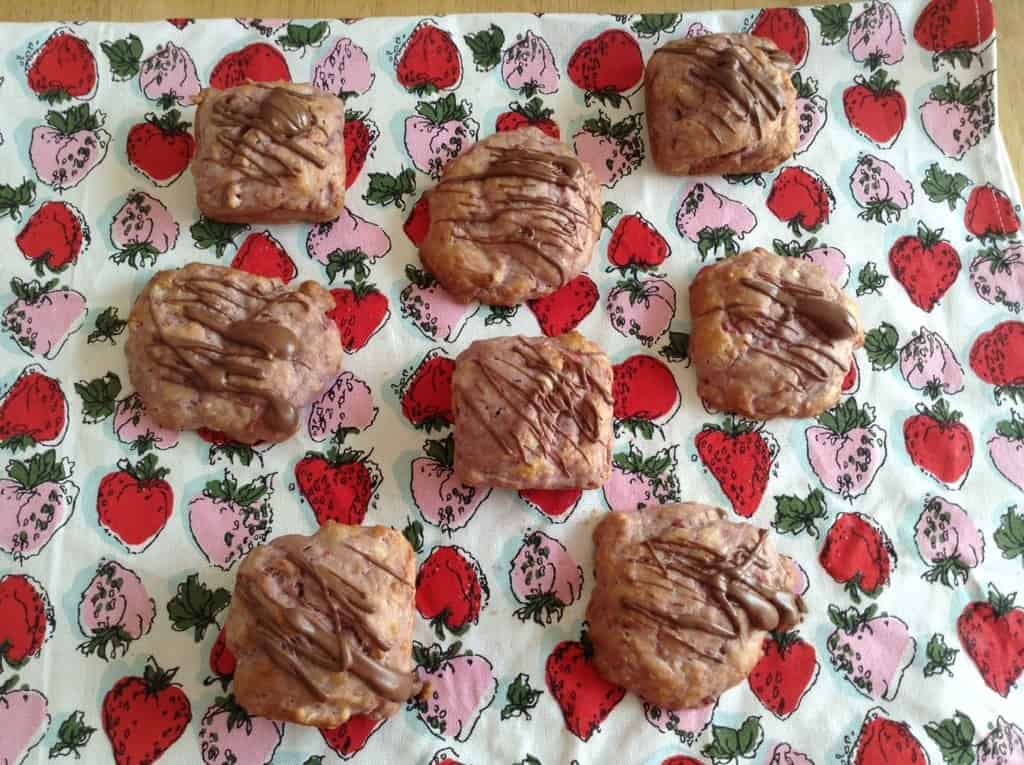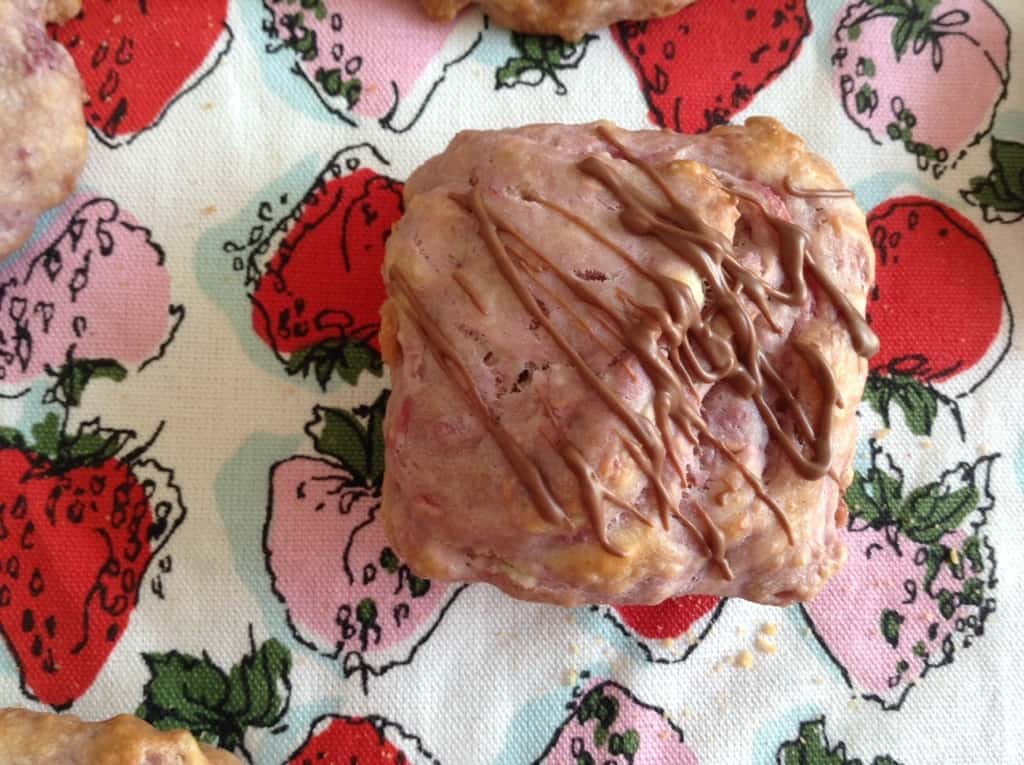 Perfect for a spring or summer tea party.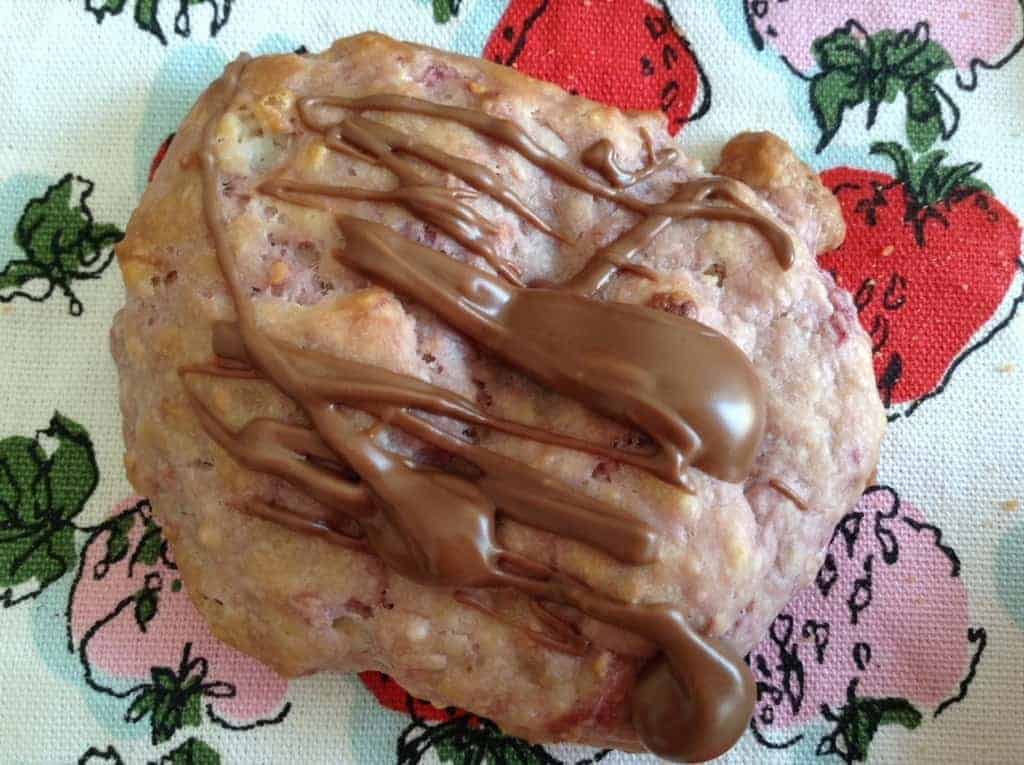 Enjoy with a cup of tea or pop one in your lunchbox, or your children's lunchbox if you are feeling generous.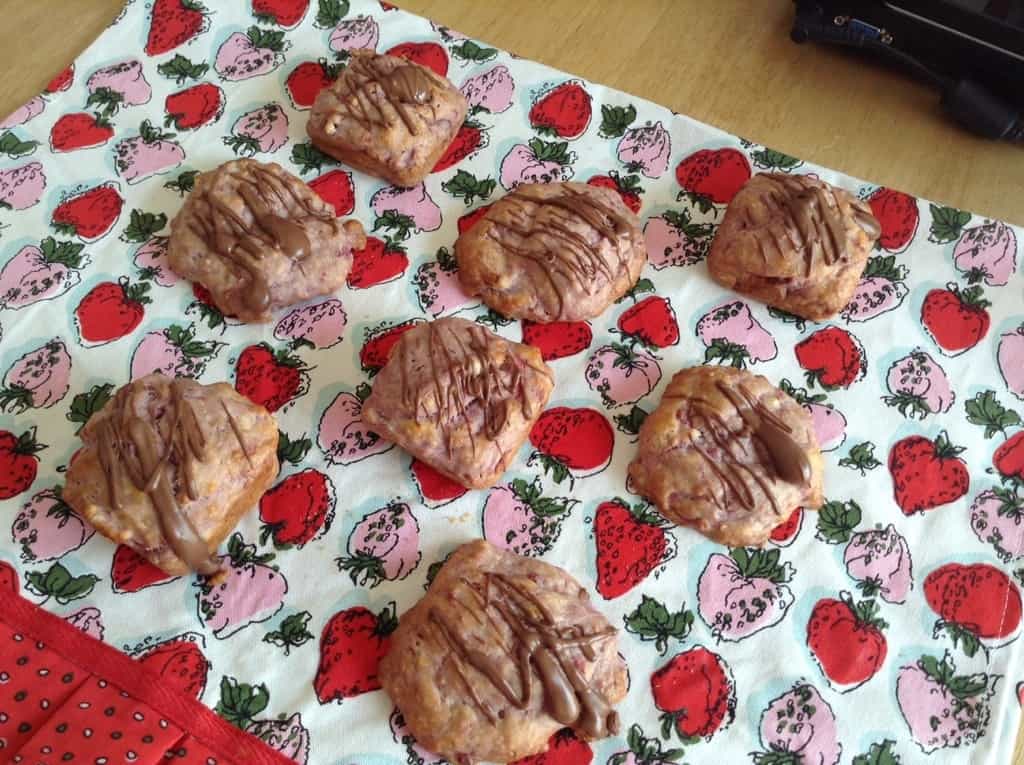 The best part about scones, apart from their deliciousness, is that they are lower in sugar and fat than cakes and biscuits.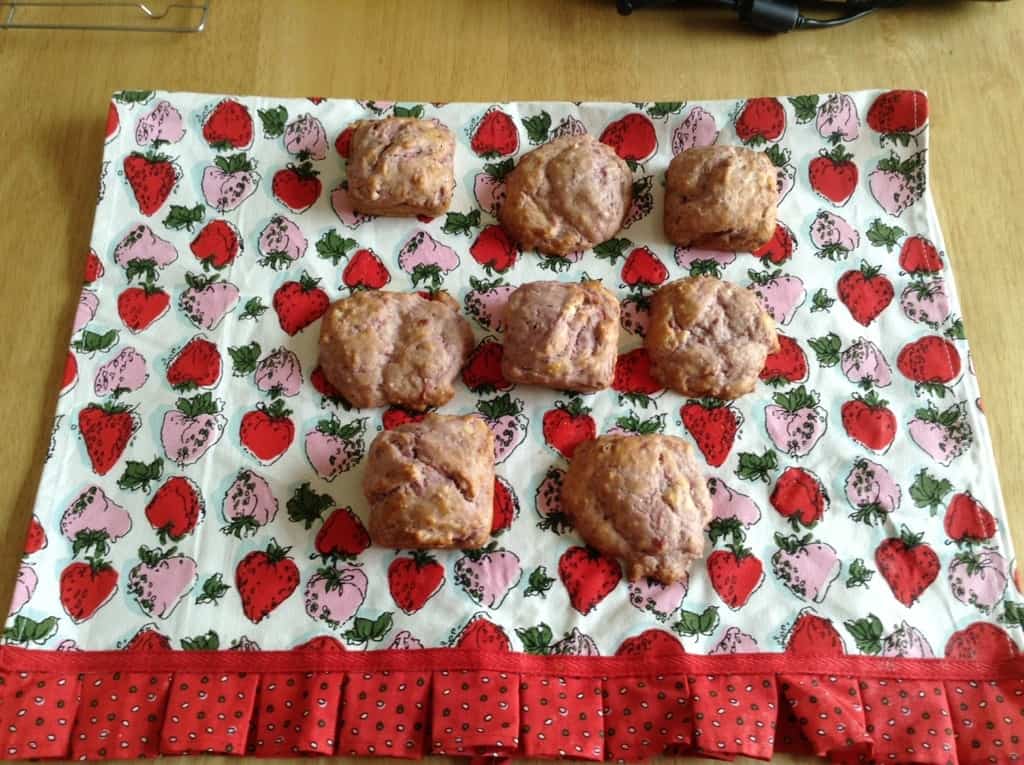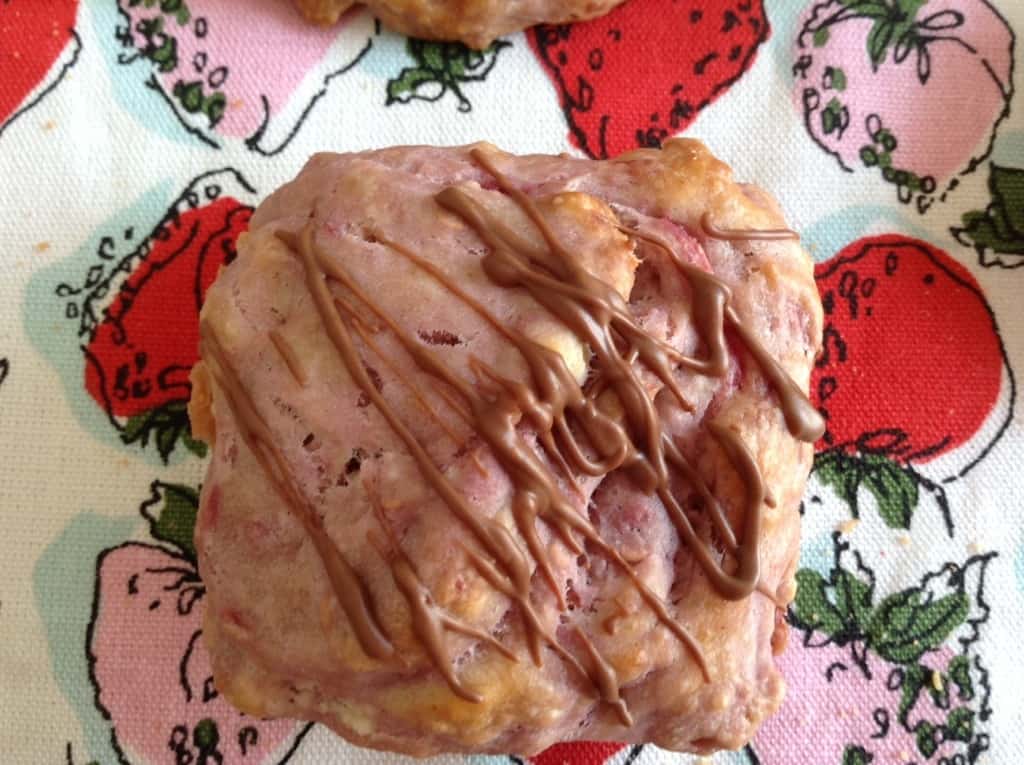 Recipe:
225g self raising flour
Pinch of salt
55g butter
25g caster sugar
150 ml milk
150 g fresh raspberries
Two teaspoons of caster sugar for the raspberries
About 75 g of chocolate to melt
Method:
1. Mix together flour and salt.
2. Rub in butter.
3. Stir in sugar then milk to make a soft dough.
4. Squash the raspberries with the back of a fork until they are puréed. Add the two teaspoons of sugar and mix. The mixture will be quite wet.
5. Pour the raspberry mixture into the dough, and use your hands to mix thoroughly. If necessary add a little more flour to make the mixture less wet.
6. Use two tablespoons to form small oval or rounds on a greased tray, or put in greased muffin tins.
7. Cook at 180 degrees for approx 20 mins until lightly browned.
8. Allow to cool.
9. Once cool, melt the chocolate in the microwave or in a bain marie, and drizzle over the scones diagonally.
Enjoy!
---
---