How can November be over so soon? As Christmas draws nearer and the wind grows colder, it is time to enjoy comforting slow cooked dishes to warm us up and keep out the chill. Here I am rounding up the entries into the Slow Cooked Challenge for November, which had some delicious dishes entered by some wonderful food bloggers. I am sure you will find some great original recipes here that will inspire you to get slow cooking straight away, whether in the slow cooker or on a low heat in the oven.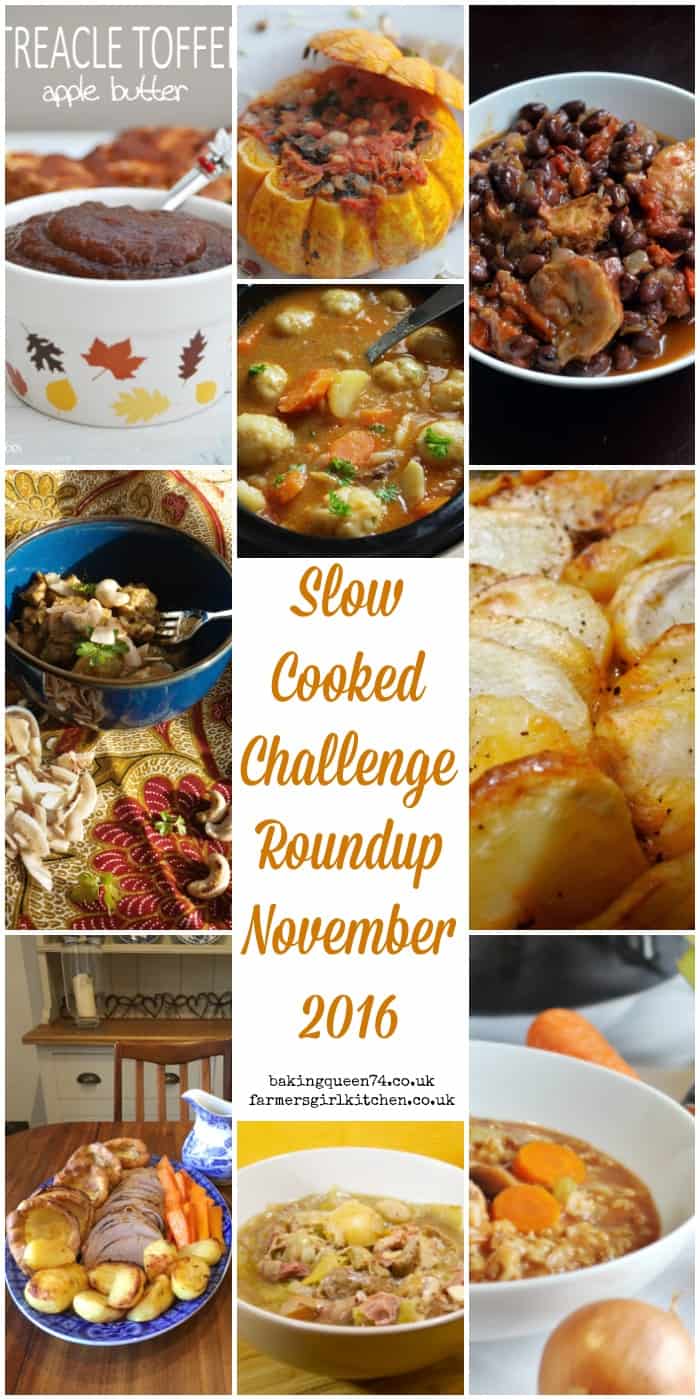 With no further ado, let's find out the tasty recipes that linked up for the Slow Cooked Challenge November 2016! You'll find a link below each photo to the blog where the recipe was posted. Do visit and discover new recipes to try out!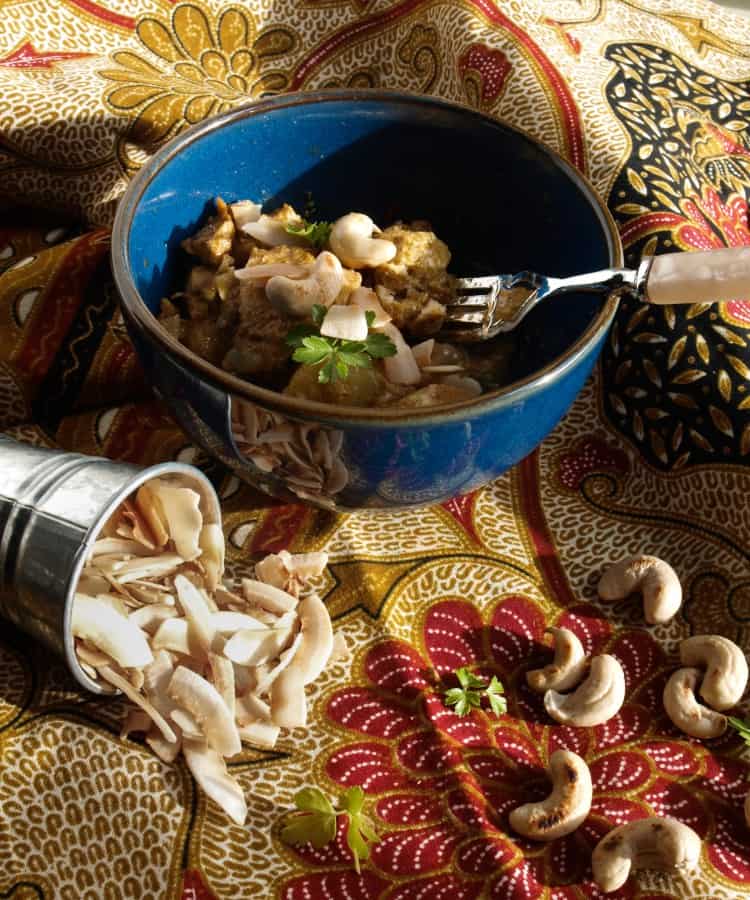 Slow cooker coconut chicken curry from Janice at Farmersgirl Kitchen – this curry looks so inviting and would be a perfect winter warmer for a chilly day.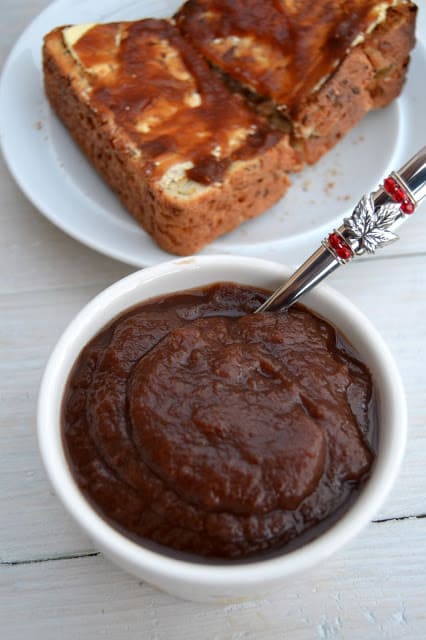 Treacle toffee apple butter from Stuart from Cakeyboi – doesn't this look so rich and full of flavour, I can't wait to try this recipe out myself!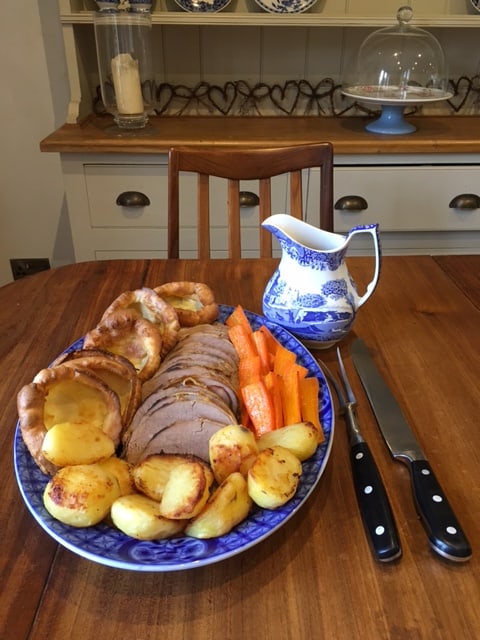 Roast beef brisket from Apply to Face Blog – the perfect Sunday roast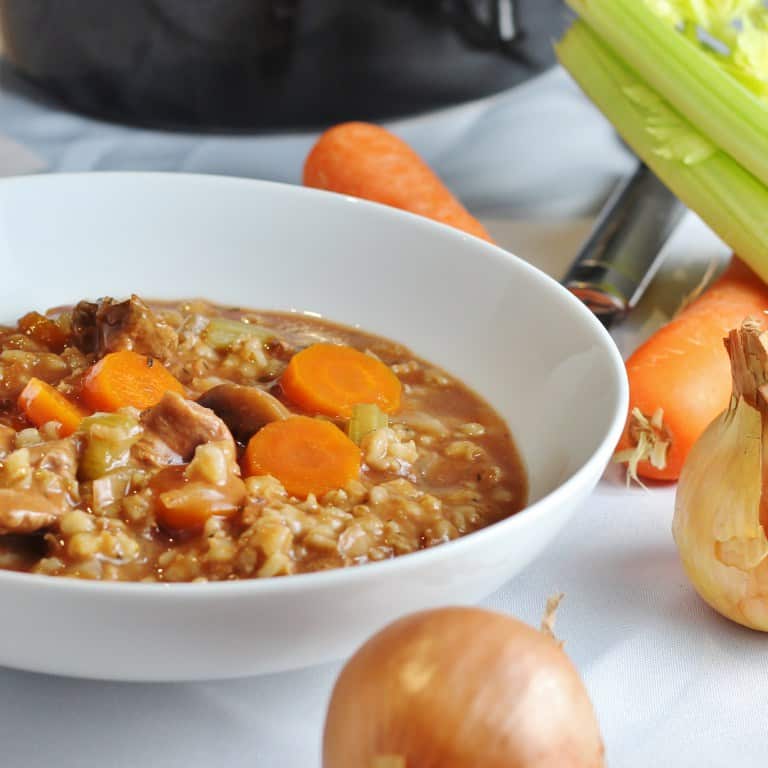 Beef and barley vegetable stew from Searching for Spice – this warming dish is top of my list to try this winter, and barley is a great frugal ingredient to keep in the store cupboard.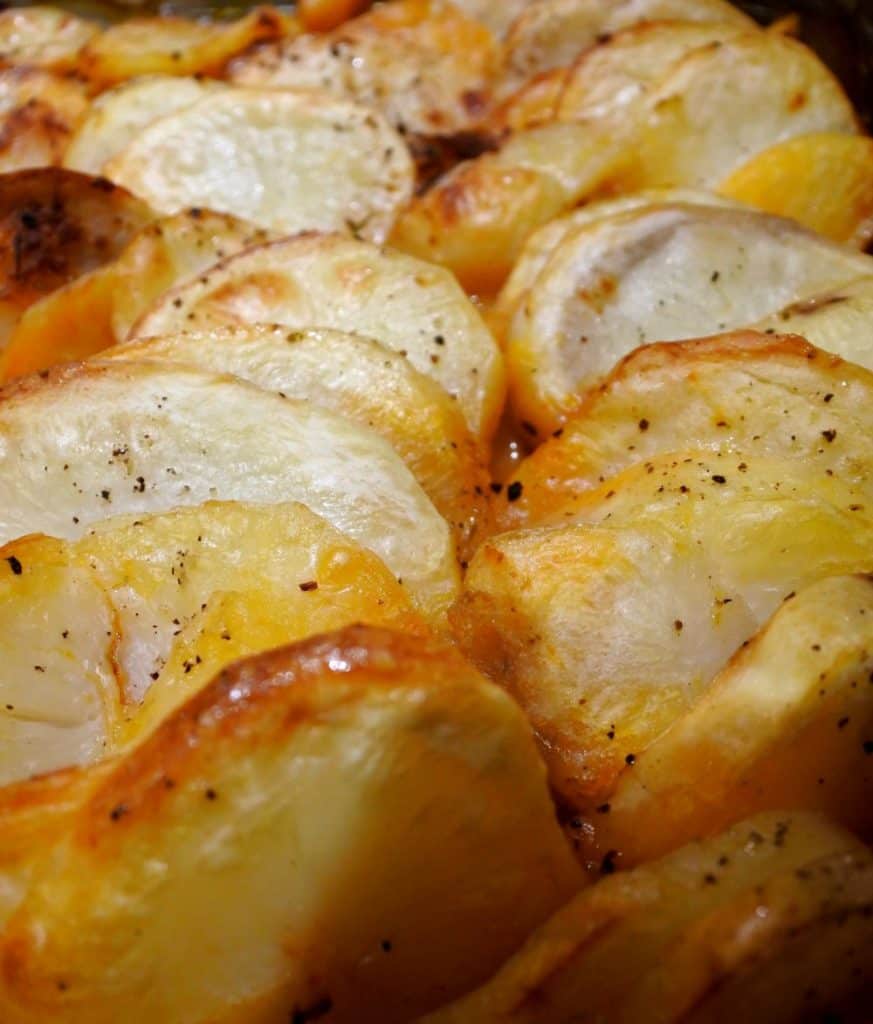 German slow cooker pork and beer hotpot from Roast Chicken and a Country Walk – that scalloped potato layer looks perfect!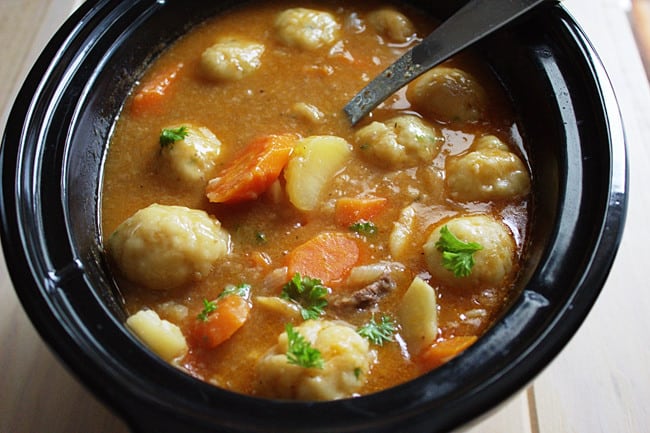 Slow cooker beef stew from Sarah from Tales From the Kitchen Shed – served with herb dumplings, for me this recipe would be perfect to feed all the family and make a bigger batch to stock up the freezer as well.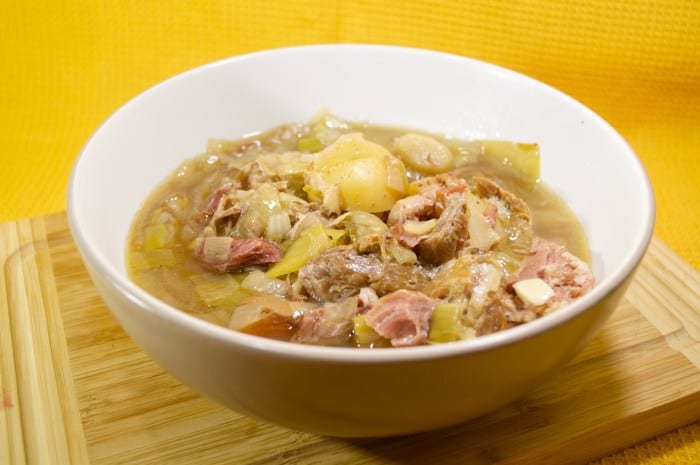 Eisbein stew from Foodjam – the smoked pork knuckle looks delicious in this slow cooked stew with leeks, apples and potatoes.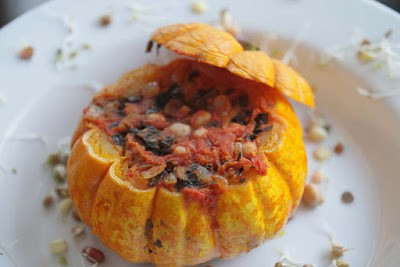 Mini pumpkins stuffed with vegan chorizo and chickpeas from Allotment 2 Kitchen – such a pretty dish with delicious flavours, and vegan chorizo sounds amazing!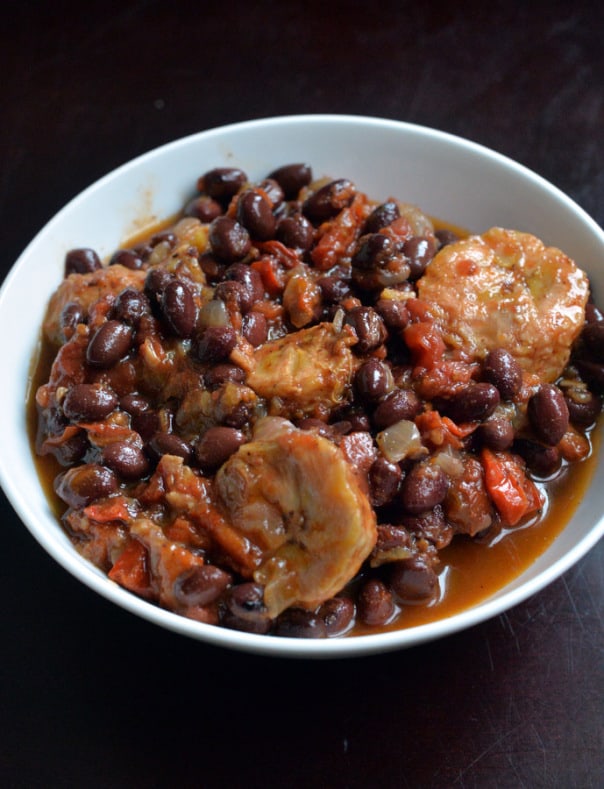 Slow cooker black bean and plantain chilli from The Taste Space, what a rich and warming dish with the colours of the beans and peppers.
Thanks to everyone for these mouth-watering dishes sent in to the Slow Cooked Challenge this month. Janice from Farmersgirl Kitchen will be hosting the December Challenge once again, and it will open soon. Do make sure you visit Farmersgirl Kitchen for more slow cooked recipes in December!