I was delighted to see some wonderful entries from fellow bloggers into the December Slow Cooked Challenge, which (of course) had the theme of Christmas. Although December is such a busy month with all the planning of food, presents and festivities, the trusty slow cooker is there, slowly simmering our food while we busy ourselves, providing a hot meal when we return.
I am sure you will enjoy these recipes in this roundup of the December Slow Cooked Challenge entries, all of the recipes are perfect for winter slow cooking. For the recipes, just click on the links below.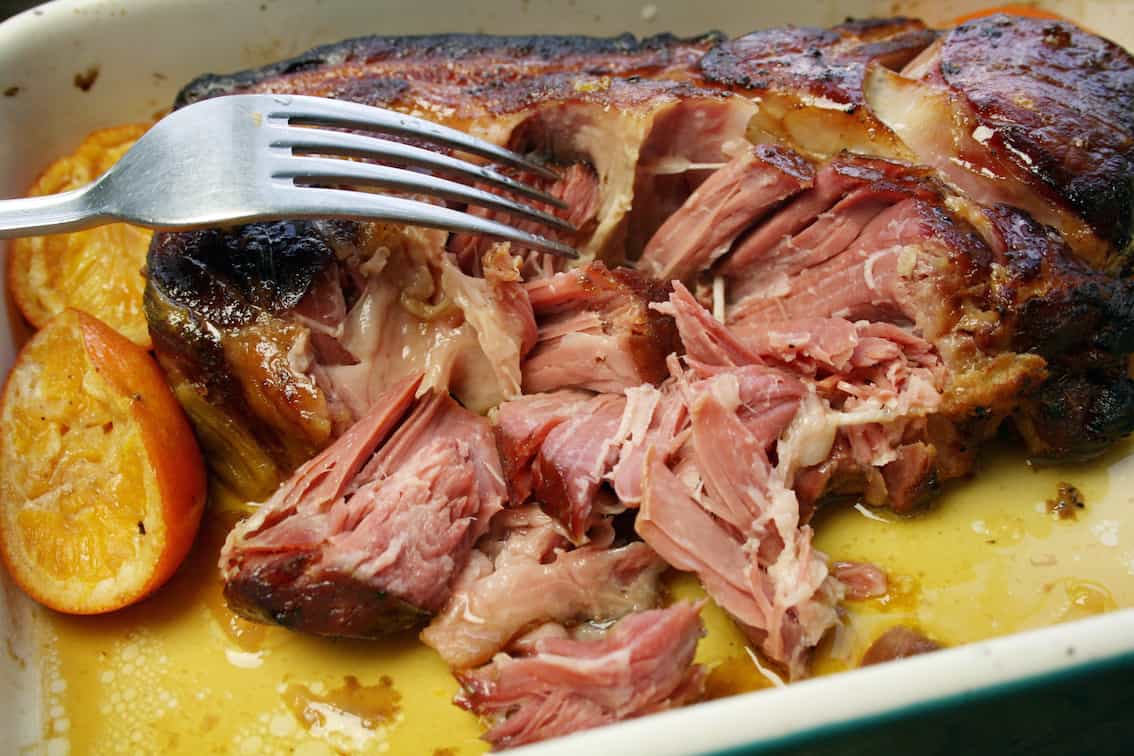 First we have from Belleau Kitchen Dom's slow cooker collar bacon in ginger beer, cinnamon and cloves. The flavours from the spices, clementines and maple syrup, paired with the ginger beer used as the cooking liquid are making me salivate just reading the recipe. One for me to try out very soon!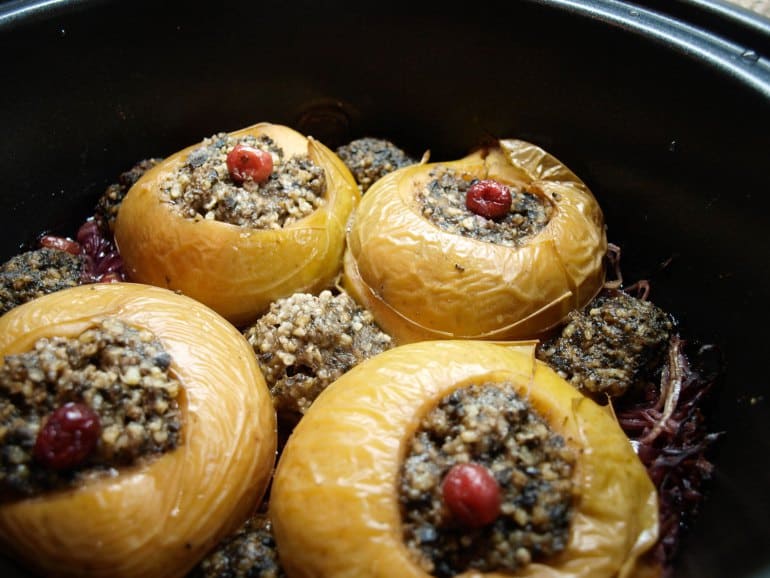 Janice, my co-host for the Slow Cooked Chalkenge, contributed her slow cooked festive stuffed apples. These are cooking apples stuffed with haggis (normal or vegetarian) and cooked on a bed of spiced red cabbage wth cranberries. I love the heartiness of this dish and that it is also packed with of fruit and vegetables.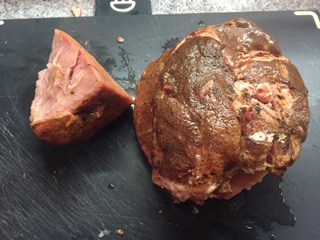 Next the first of two entries from Caroline Makes: slow cooker ham in cherry coke. Gammon cooked in the slow cooker is so tender, and adding a glaze of brown sugar and honey before roasting gives a wonderful sweet flavour.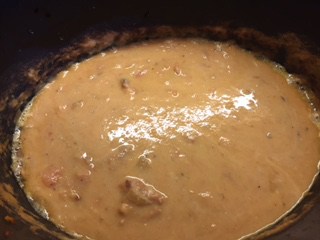 The second entry from Caroline is slow cooker ham and potato soup. This recipe is so versatile as you can use up your Christmas or Sunday roast leftovers, or use fresh vegetables as needed.
Many thanks to the entrants into December's Challenge. Look out for January's Slow Cooked Challenge which will be live on Farmersgirl Kitchen from 1st January. For bloggers this is the place to link up your slow cooker recipes, and for other readers this is a great place to find the latest slow cooker recipes from UK food bloggers.