I think October is the month when we all start slow cooking a bit more so we can home to warm and comforting meals after a long day. And with the clocks going back I'll definitely be relying on my slow cooker even more than usual!
October saw some wonderful entries into The Slow Cooked Challenge, and you'll find a roundup of them below which is bound to inspire you for the colder darker nights to come.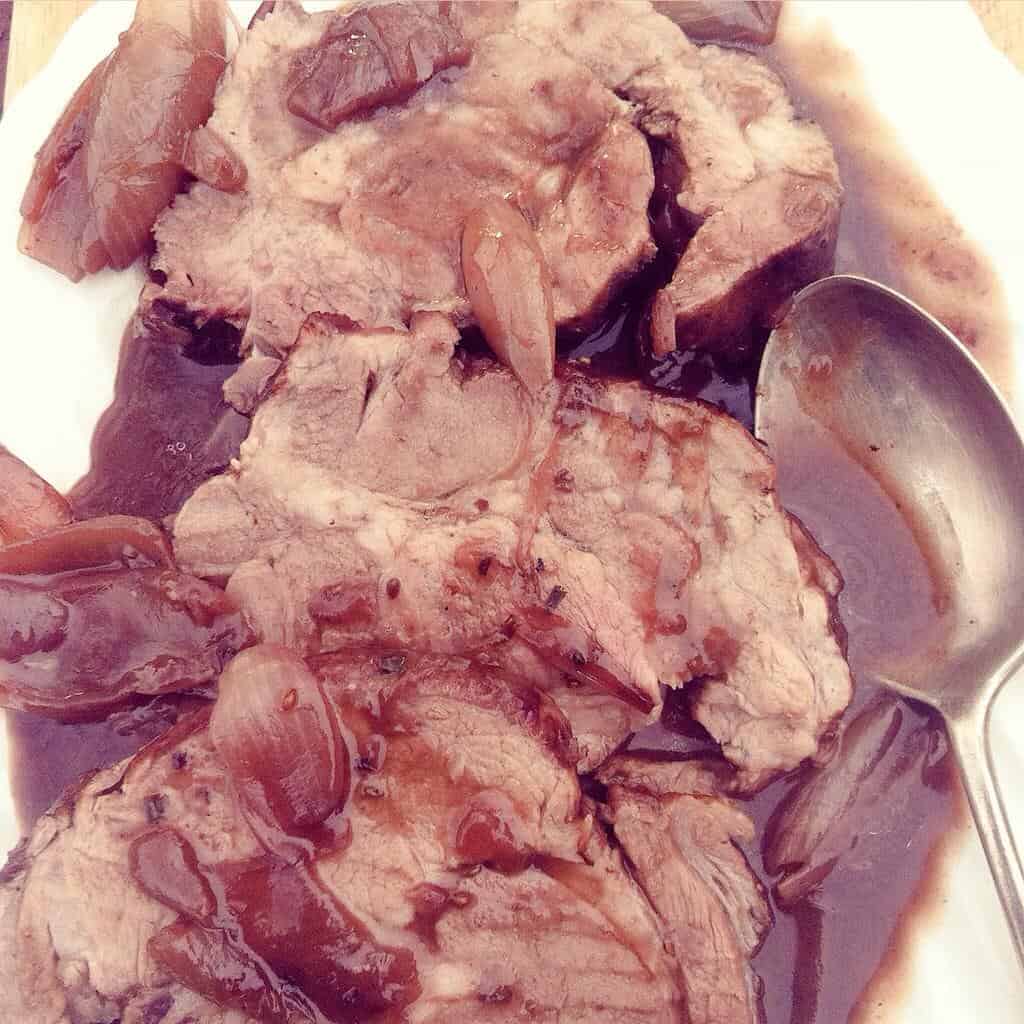 First we had Pork with red wine, caramelised onion and aniseed from De Tout Coeur Limousin, a real winter warmer.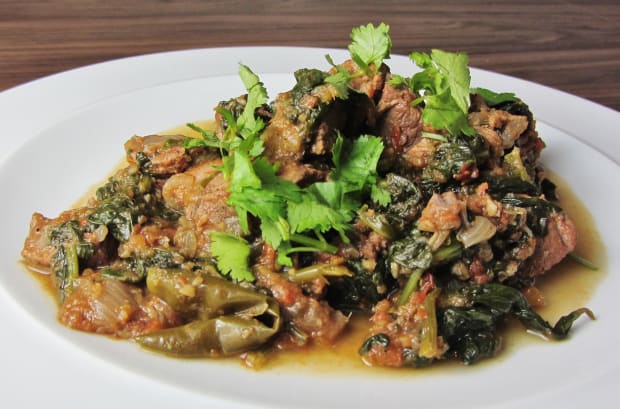 Lamb and spinach curry from Searching for Spice looks so delicious with all that lovely green spinach, I love a curry especially during the cooler months.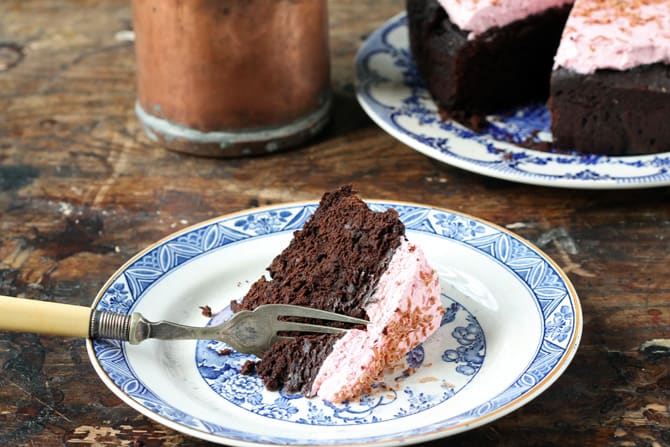 Slow cooker Beetroot chocolate cake from Kate from Veggie Desserts is certainly a recipe I'll have to try out very soon, the beetroot makes the cake so fudgy and squishy.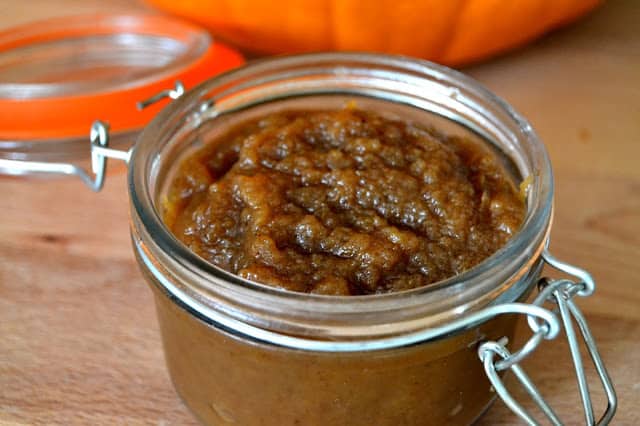 Slow cooker pumpkin spice latte butter from Cakeyboi is just what I need to fuel my addiction to pumpkin spice lattes!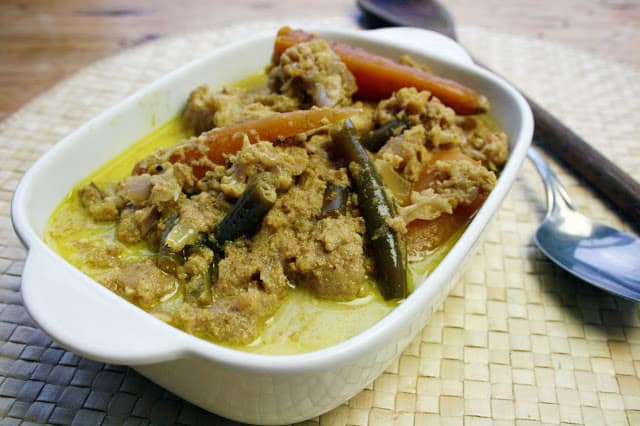 I'm going to have to try this Slow cooker cauliflower korma from Dom from Belleau Kitchen very soon, as it is full of delicious vegetables and goodness.
Crispy chicken slow cooker stew from Miss South from North/South Food ingeniously has crispy chicken skin and kale added near the end of cooking, bringing a wonderful new dimension to a slow cooked stew.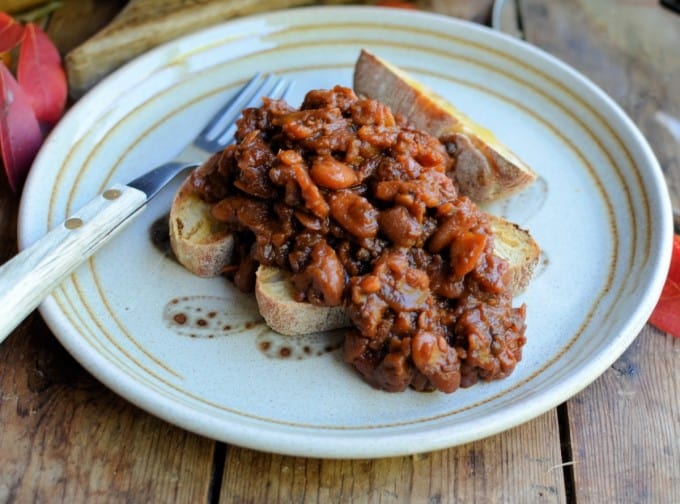 Boston baked beans from Karen from Lavender and Lovage are a wonderful alternative to normal beans served here on toast, and the flavours in there sound so warming and rich.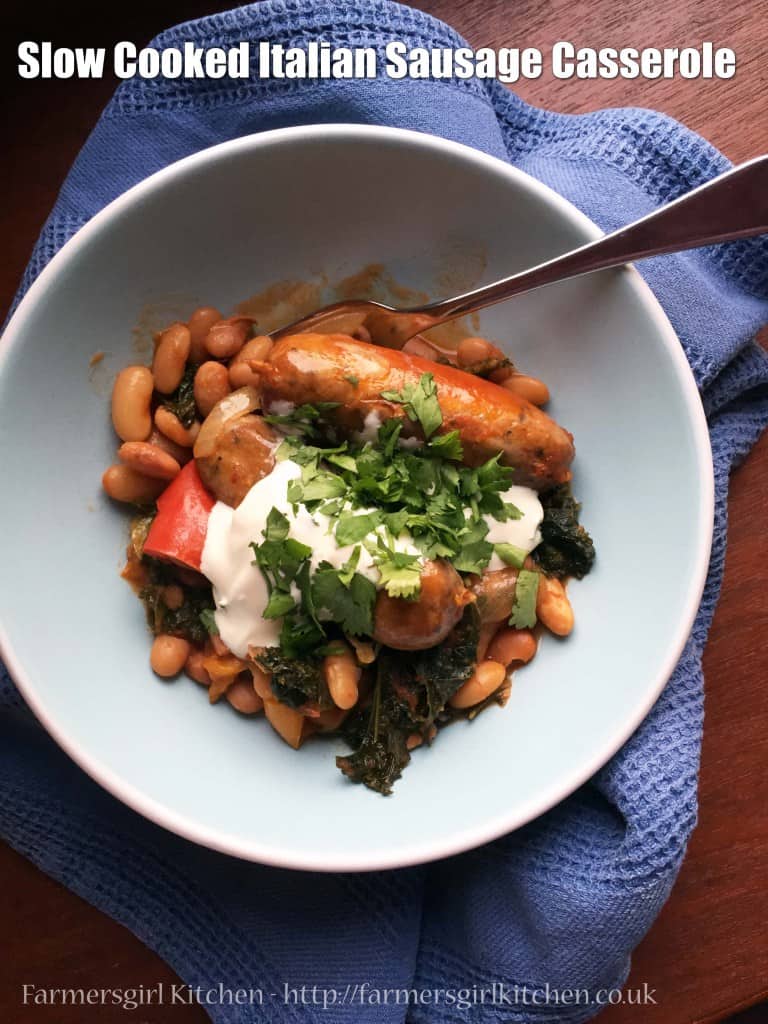 Slow cooked Italian sausage casserole from Janice from Farmersgirl Kitchen, my co-host for the Slow Cooked Challenge, is a perfect one-pot meal for a cold night, and I love the addition of soured cream to make a creamy sauce.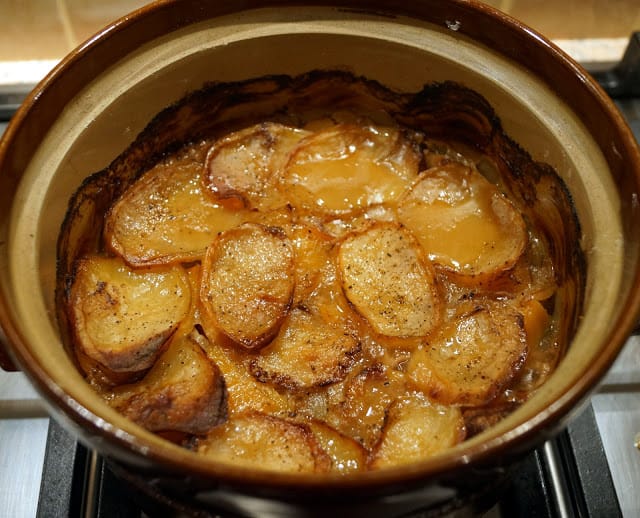 Bonfire night hotpot from Onions and Paper is comfort food at its best, and comes with a lovely story of how Lancashire hotpot was served at Bonfire night with mashed swede from the carved swedes or turnips from Halloween.
Please do join Janice for November's Slow Cooked Challenge, coming soon at Farmersgirl Kitchen!