Slow Cooker Sweet and Sour Pork – My Family Kitchen by Sophie Thompson
I love a new cookbook and when I was sent My Family Kitchen by Sophie Thompson recently I knew it would be a great addition to my kitchen shelf. If you watched Celebrity Masterchef last year, you will know Sophie Thompson was the worthy winner. You might also remember her as an actress from film and TV if you didn't see Masterchef.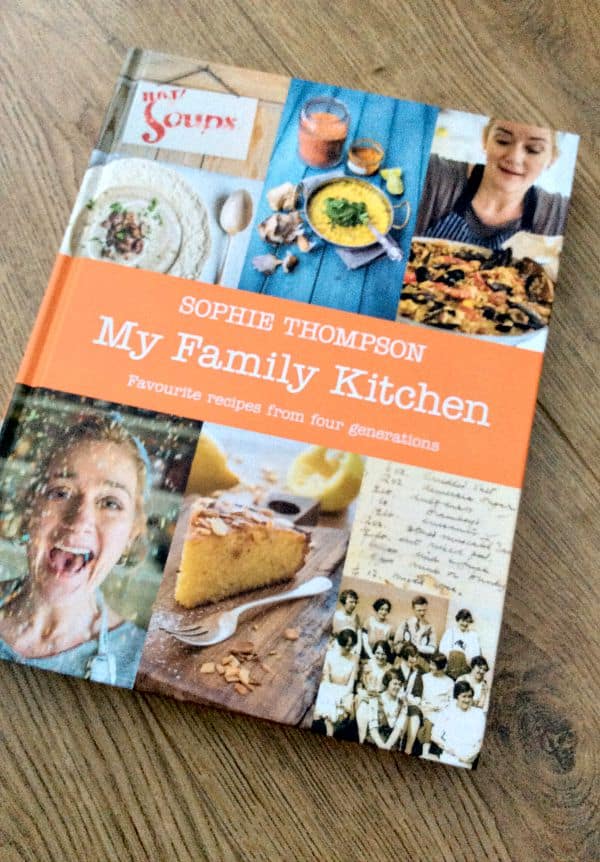 The book is a collection of recipes from four generations of Sophie's family, as well as recipes from her friends and neighbours. Because of this I found the recipes very varied which is great when you are looking for inspiration for a meal. You can just dive in and find something different in each chapter. Recipes that have caught my eye and are to be tried soon include Corn, Cheese and Chilli Bread, Fish Kofta Curry, Saucy BBQ Chicken, Garlic, Coconut and Chicken Korma, Spicey Ricey Lamb Shoulder, Sally's Bobotie, Chander Kapoors's Awesome Aubergines, to name but a few.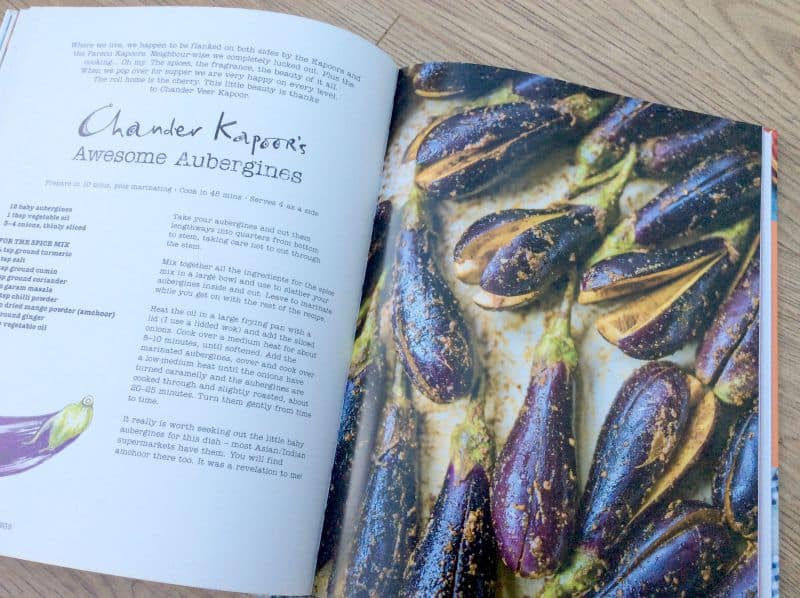 There is also a lovely background to each recipe and where it came from, giving the book a great personal touch. It is as if you have been personally handed a book of handed-down recipes, carefully collected and stored away over a lifetime. I treasure my family's recipes so it is great to be able to share recipes from Sophie's family as well.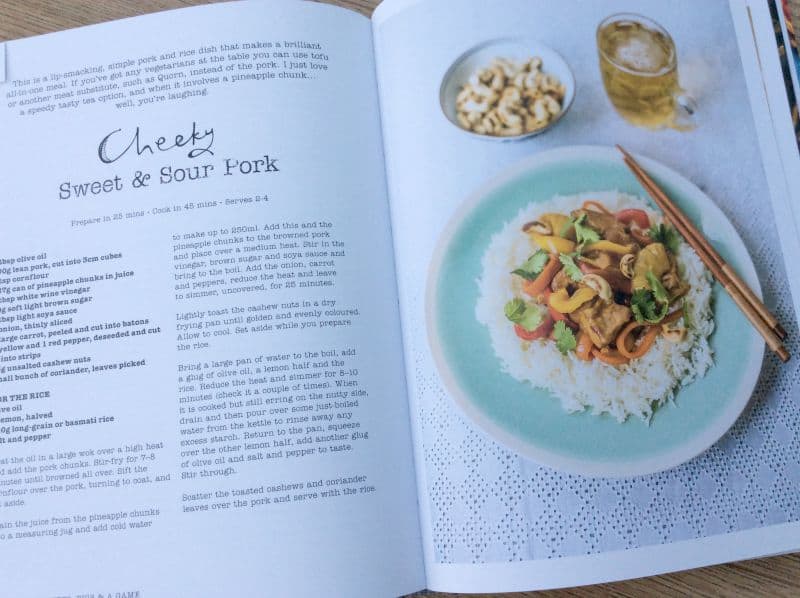 I was looking for a family meal for a wet late summer afternoon and the Cheeky Sweet and Sour Pork caught my eye so I decided to try it. Sophie does mention using a slow cooker for some of her recipes so I tried this one out in mine, reducing the liquid from the original recipe to compensate. I left out the cashews as my children don't like them, prepared the meal, popped it in the slow cooker and took my eldest daughter out to the cinema before her return to school. When we got back I quickly prepared some plain boiled rice and served up in no time.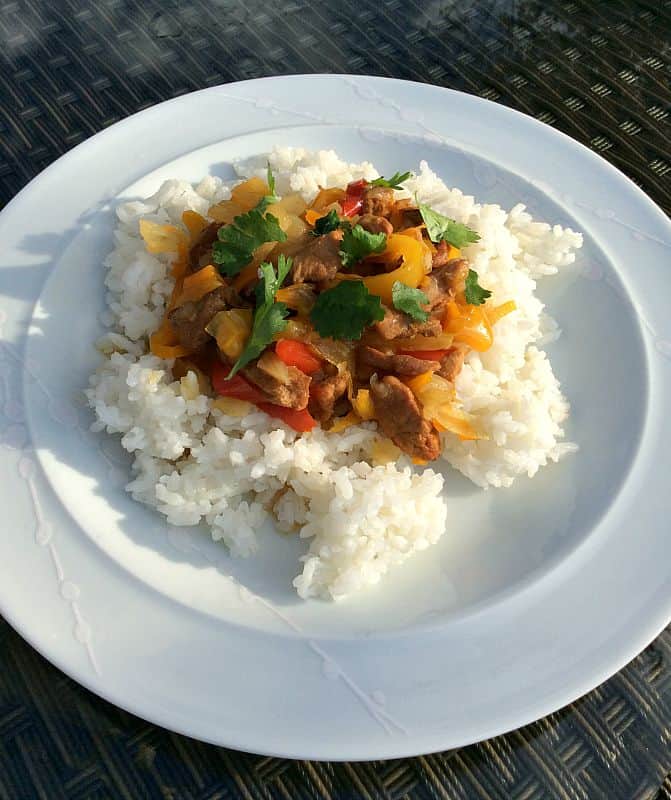 My Family Kitchen is published by Faber & Faber, and available in hardback from 3rd September RRP £22. Order it here. Recipe below for Cheeky Sweet and Sour Pork reproduced from My Family Kitchen by Sophie Thompson with the permission of the publisher.
Recipe:
1 tbsp olive oil
500 g lean pork, cut into 3 cm cubes
2 tsp cornflour
227 g can of pineapple chunks in juice
4 tbsp white wine vinegar
50 g soft light brown sugar (I used dark muscovado sugar)
1 tbsp light soya sauce
1 onion, thinly sliced
1 large carrot, peeled and cut into batons (I used my julienne peeler)
1 yellow and 1 red pepper, de seeded and cut into strips
75 g unsalted cashew nuts (I omitted these)
Small bunch of coriander, leaves picked
Method:
Note: I'm sharing here how I adapted the method slightly from the book to the slow cooker, rather than the method given in the book which uses a wok.
Heat the oil in a frying pan over a high heat and add the pork chunks. Brown on all sides. Soft the cornflour over the pork, turning to coat. Place the pork in the slow cooker (I used a 3.5 litre).
Place the pineapple and juice in the slow cooker with the pork, and add the vinegar, sugar and soya sauce. Add the onion, carrot and peppers, stir to combine and turn the slow cooker on high for 4-5 hours.
Toast the cashew nuts, if using, in a dry frying pan until golden and evenly coloured. Scatter the toasted cashews and coriander leaves over the pork. The book also has a recipe for rice to go with this dish, though I just made plain boiled rice.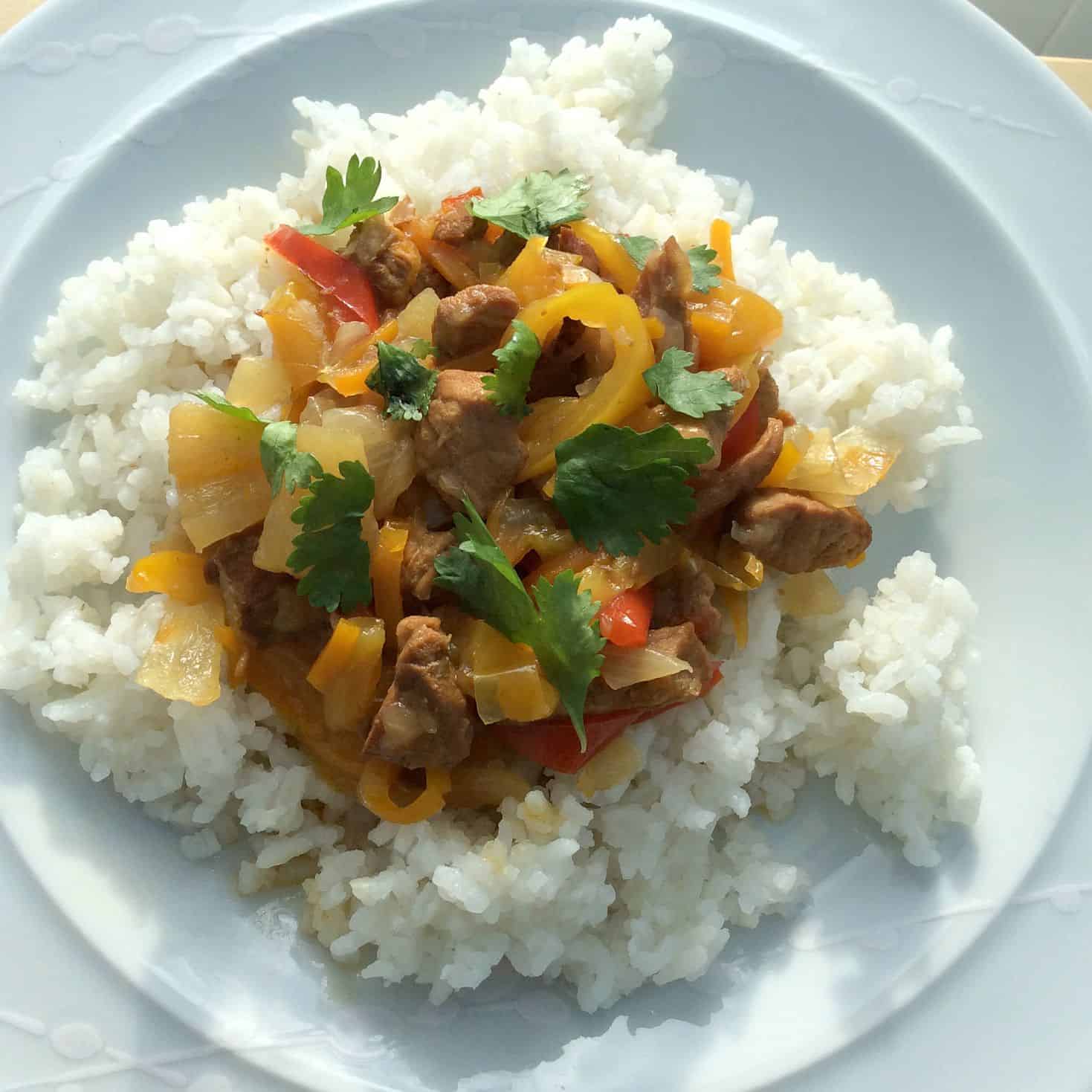 Giveaway!
If you'd like to win a copy of My Family Kitchen, use the Rafflecopter widget below to enter. UK entrants only please, and please read the T&C in the widget. There is one copy up for grabs and the main way to enter is by commenting on this post answering the question shown in the Rafflecopter widget. If you complete that step, it will unlock further ways to earn more entries. You must use the Rafflecopter widget for your entry to be taken into account.
Pin this slow cooker sweet and sour pork recipe for later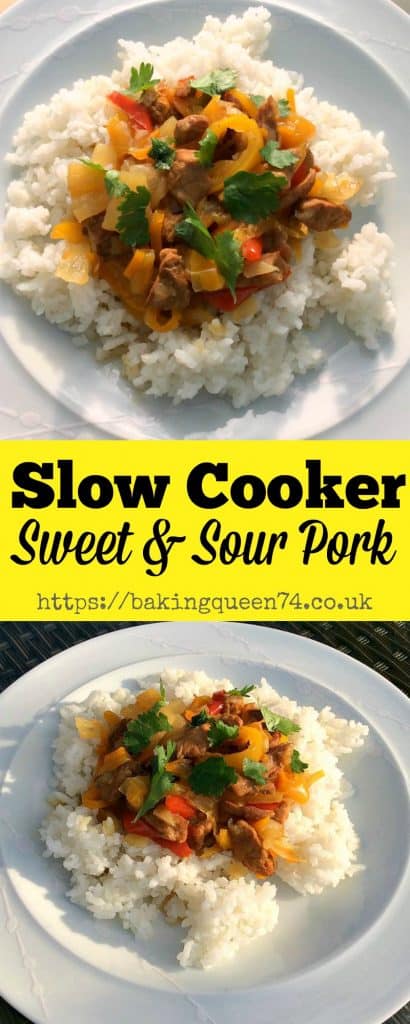 ---
---