Butternut Squash and Feta Giant Couscous Salad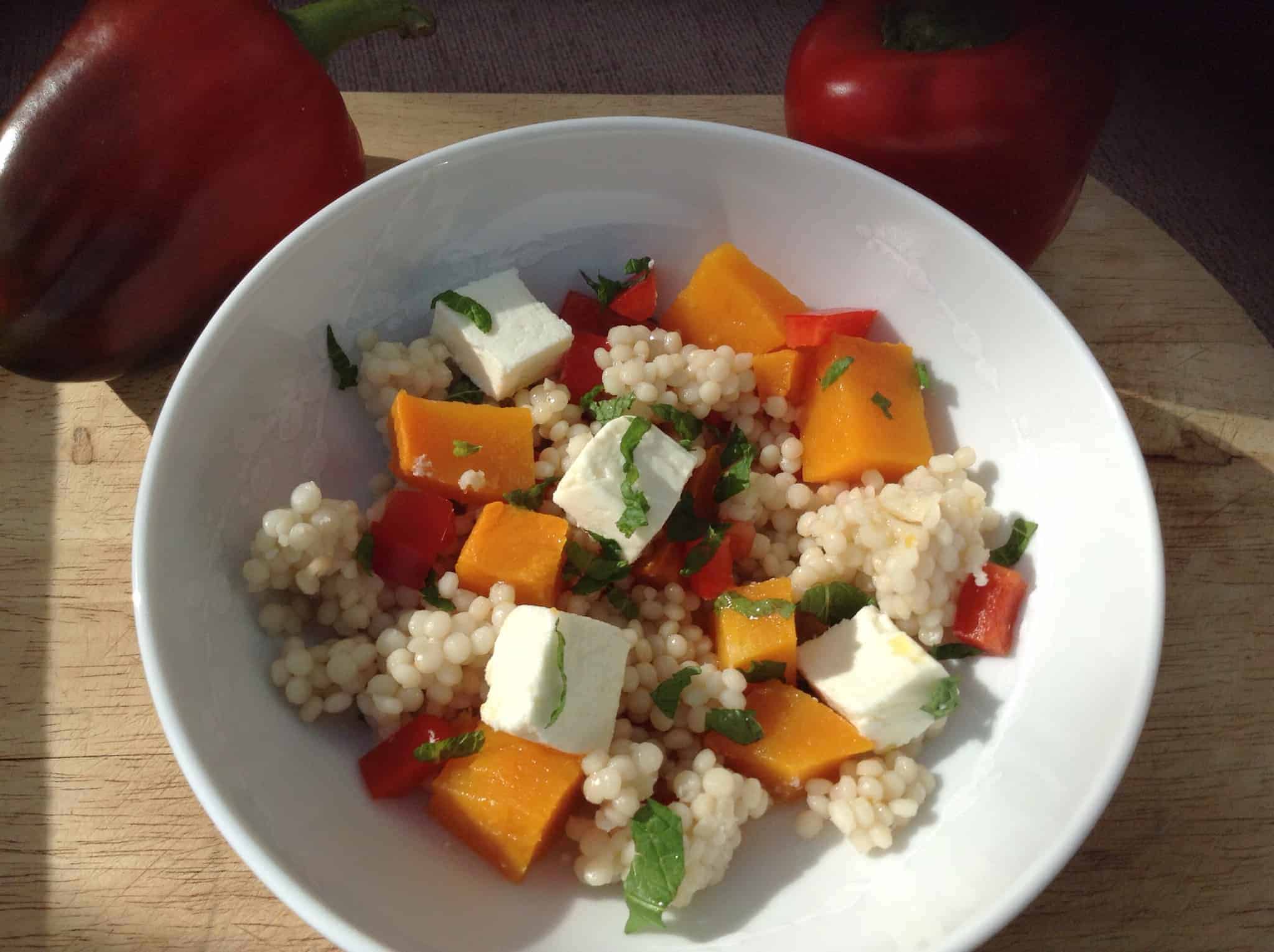 Having baked along with British Bake-Off I need a little break from cakes, pastries and bread! So here's a quick recipe for a tasty butternut squash and feta giant couscous salad I had earlier in the week. The quantities are only rough as you can make as much or as little as you like.
Great for a quick lunch or with a little bread or green salad for a light dinner.
Giant couscous, cooked

1/4 of a butternut squash, roasted
1/4 of a red pepper
25 g feta
Handful of fresh mint leaves, chopped
Olive oil to drizzle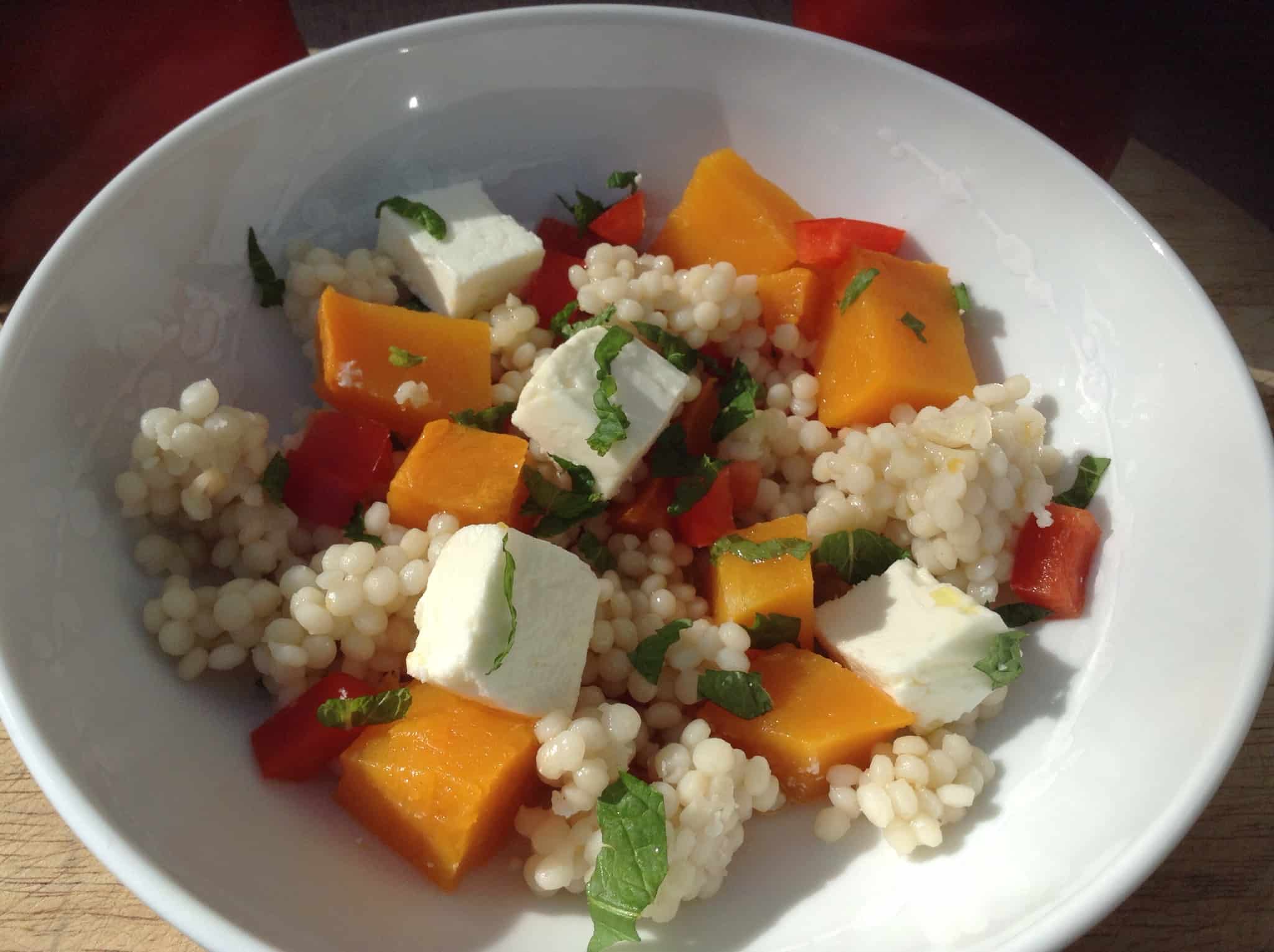 ---
---