Stop what you're doing and check out my roundup of the best slow cooker recipes for autumn and winter.
I think we all dig out the slow cooker and use it a lot more in autumn and winter as a warming one-pot meal is the perfect thing to come home to on a cold day.
Here you will find top recipes for pulled meats, delicious stews, spicy curries as well as vegetarian options to make in your slow cooker this winter.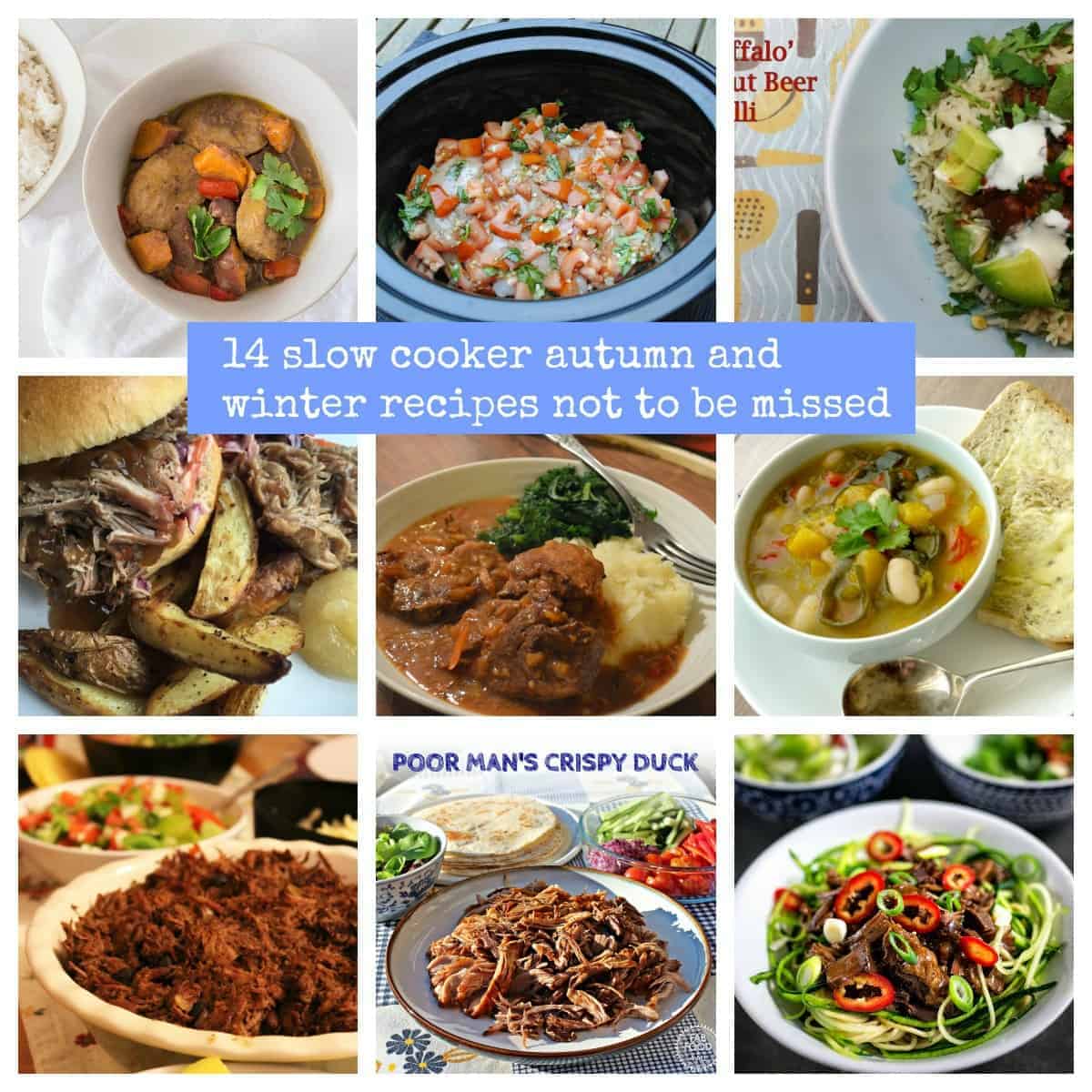 All the recipes are from top UK food bloggers so all the ingredients are easily obtainable and you won't need to convert from cups to metric measurements.
You are sure to find lots of inspiration to switch up your family meals and try something new here.
Slow Cooker Pulled Meat Dishes
Pulled meats are so easy to cook in your slow cooker. These options are here to show you it needn't be boring!
Slow Cooker Stews and Saucy Dishes
The classic slow cooker dish is a warming stew or casserole and a saucy dish. These options will shake up your menu plan for a nice bit of variation in your cold weather menu!
Spicy Slow Cooker Curries
So warming when the wind is bitingly cold, a slow cooker curry will warm you up after a long day at work.
Vegetarian Slow Cooker Dishes
Even if you don't eat meat, your slow cooker can make you warming dishes great for chilly days.
I hope this has given you plenty of slow cooker inspiration for autumn and winter. Make sure you check out all my other slow cooker recipes including plenty of slow cooker desserts!