Slow cooker rhubarb cobbler is a lovely recipe to use for fresh rhubarb either from your garden or allotment or from farmers' markets. This warm dessert is ideal for Spring.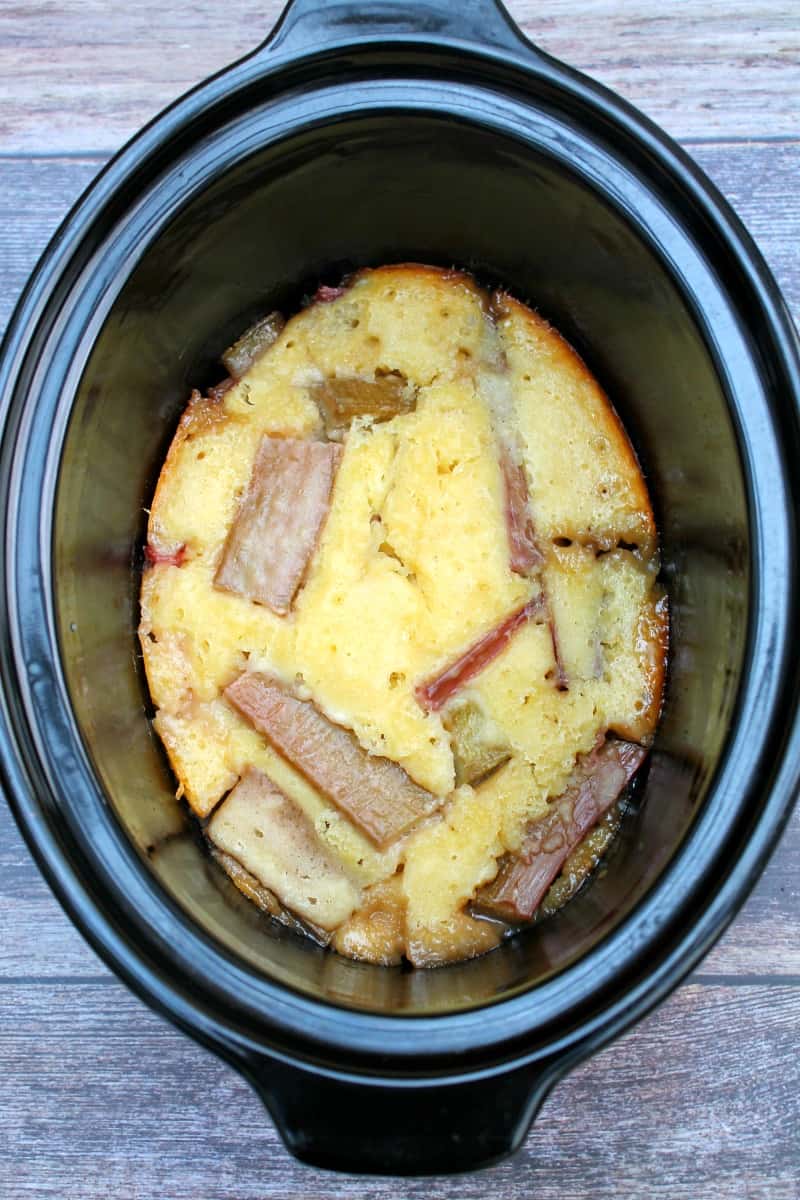 There's something about this time of year, when all the signs of spring are there, but there is a biting cold wind and you can really feel the chill when you go outside. I hope it warms up soon.
In the meantime, we are relying on old-fashioned warm puddings to keep us cosy when needed. This slow cooker rhubarb cobbler is so easy to make and is perfect for a chilly day, with custard….