Feta and Tomato Stuffed Courgette (Zucchini)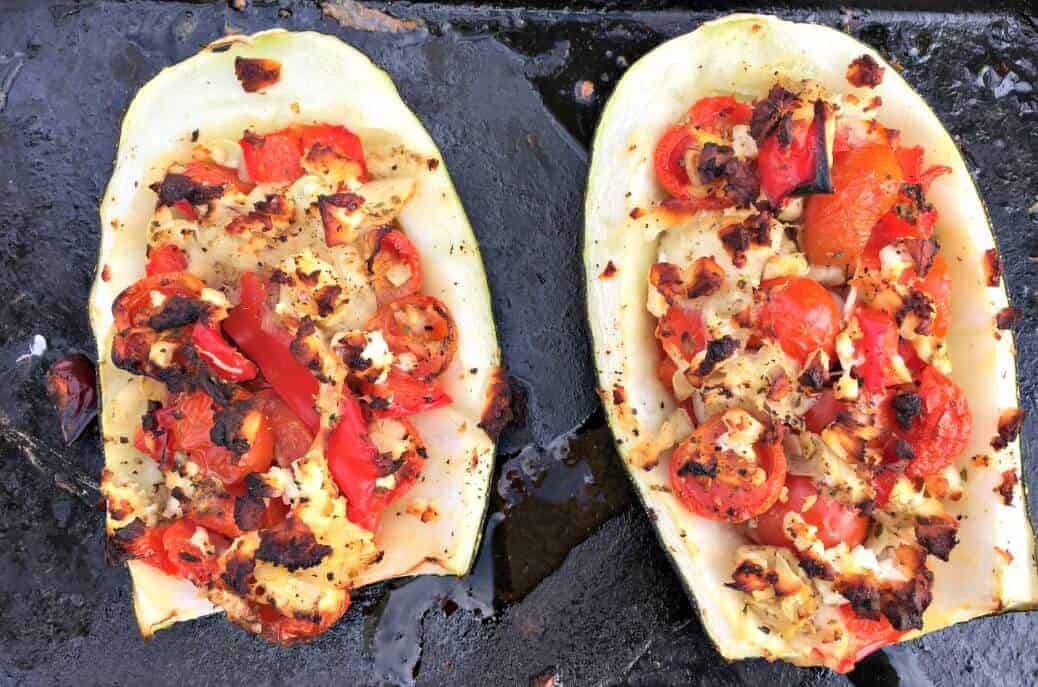 Summer nights and eating al fresco is one of my favourite pastimes. Summery food (and a cold glass of wine) and I'm happy. These large courgettes were grown by my sister in law, I didn't manage to get round to growing any vegetables this year, but these are still very local! Simply stuffed with feta, tomatoes, garlic and red pepper, this feta and tomato stuffed courgette made a great meal, served with salad and crusty bread. I wonder if you wrapped them in foil if you could cook this on the barbecue? Must try it out.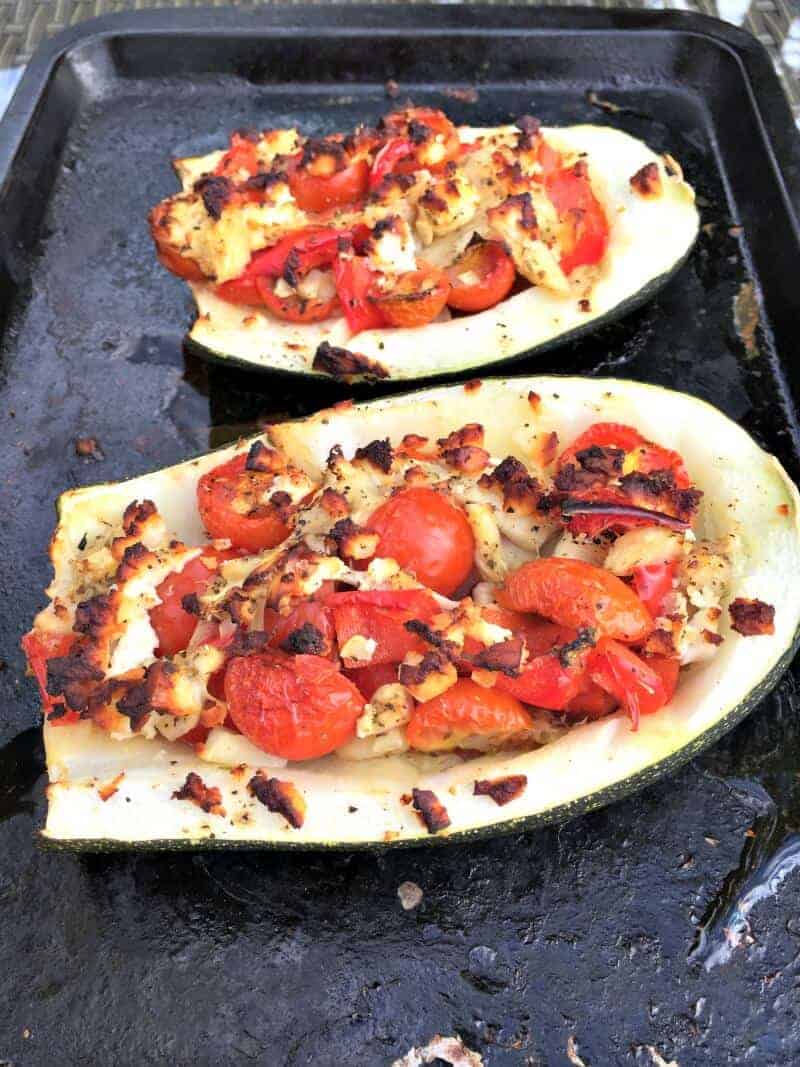 I'm never quite sure what what stage courgettes become marrows. Do you have any idea? This was what I would call a very large courgette, it was still green like a courgette, the skin was not yet thick and it wasn't bland like marrows can be. The flesh from the courgette is scooped out and then used as part of the filling, so nothing goes to waste.
Recipe:
Serves 1-2 people
1 extra large courgette (zucchini) or marrow
1 red pepper
10 cherry tomatoes
2 cloves garlic
Salt and pepper
1-2 tsp dried oregano
Approx 50 g light feta
Method:
Cut the courgette in half so you have two flat pieces. Scoop the flesh out of the centre and put it in a bowl. Put the courgette halves on a baking tray.
Chop a red pepper, slice the cherry tomatoes, crush the garlic and add them to the bowl.
Season with salt and pepper and add 1-2 tsp dried oregano.
Spoon the filling back into the courgette halves. There may be too much filling for the courgettes, if so pile it high.
Crumble the feta over the stuffed courgettes.
Bake at 180 degrees for 45 minutes.
Serve with crusty bread and salad.
Ideal for WeightWatchers SmartPoints, only 3 SP for the whole lot!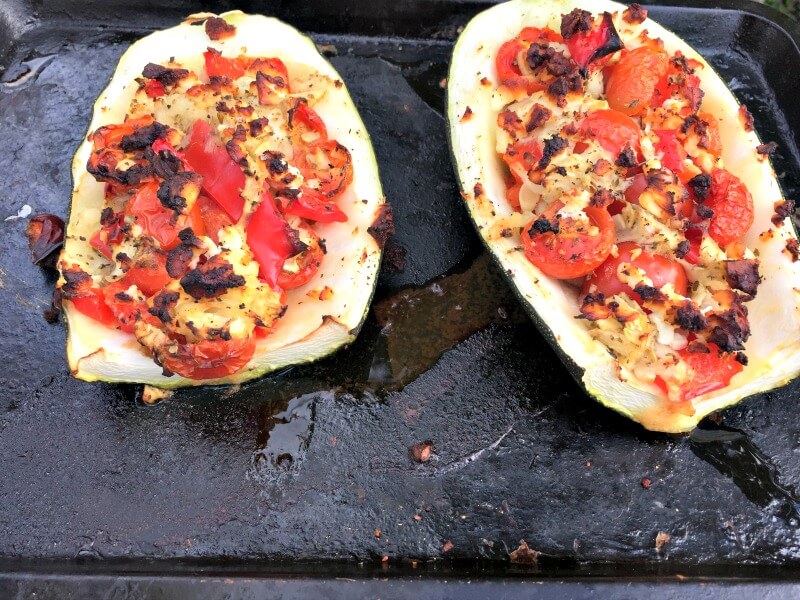 If you like my feta and tomato stuffed courgette, for more courgette ideas, how about:
Are you on Pinterest? Pin it for later: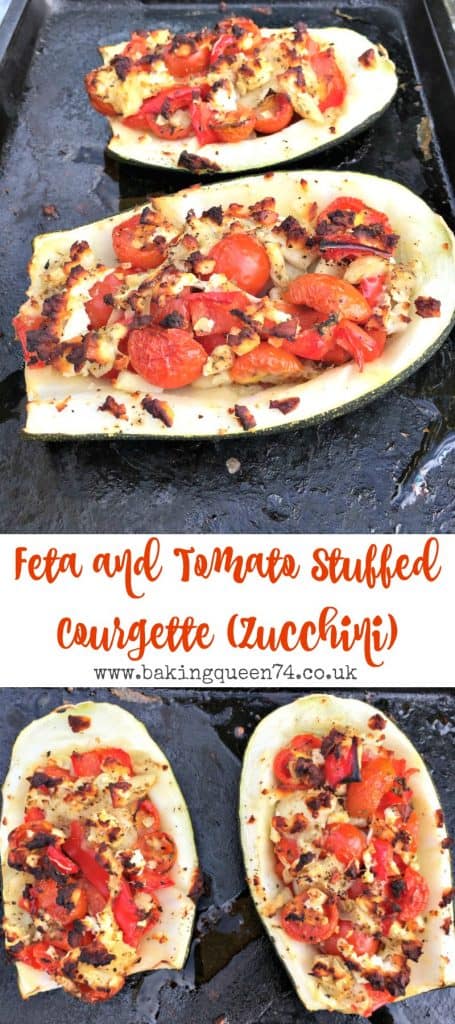 ---
---