Many people only use their slow cookers for stews and sauce-based dishes like bolognese but they can also be used to cook joints of meat and the results are wonderful! You must try lamb in your slow cooker, and this recipe for slow cooker leg of lamb is just what you need for a Sunday dinner.
I cooked this joint of lamb (half a leg, which was half price at the supermarket) simply by smothering it in a few tablespoons of mint sauce and cooking on low for nine hours. Perfect when you have a busy day ahead or are working!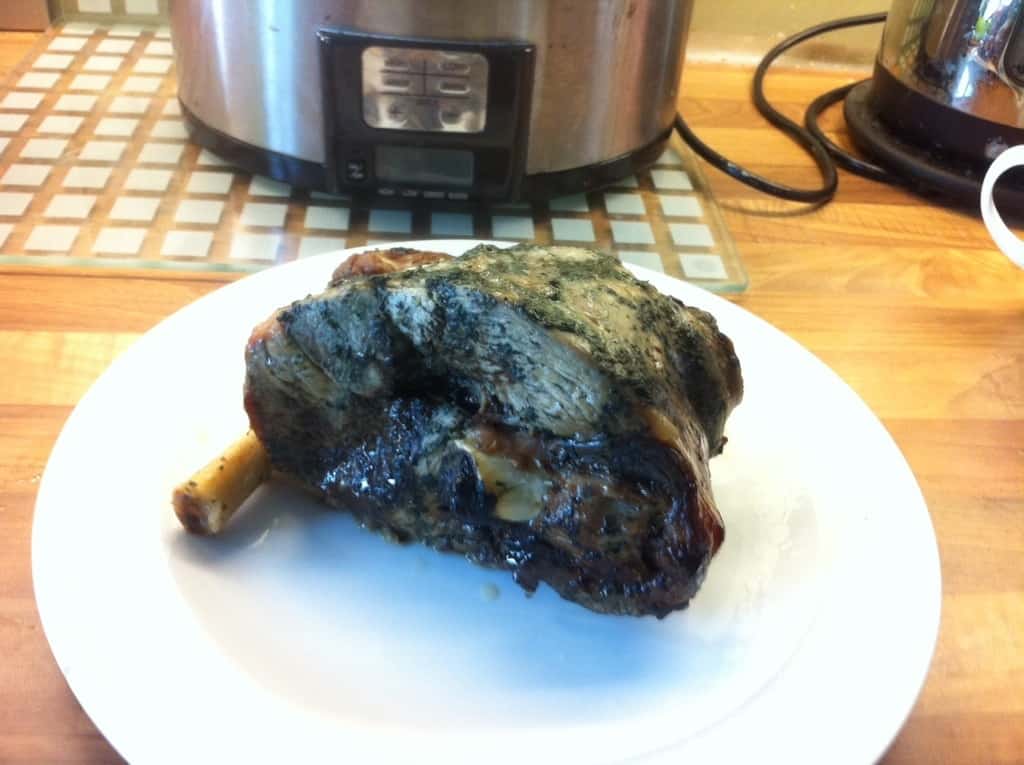 It fell cleanly away from the bone but could still be carved cleanly. The meat was soft and delicious. Perfect served with mash and roasted veg for a change from a traditional roast.
You can also add sprigs of fresh rosemary and garlic cloves for extra flavour. Be careful though as the smells of this cooking will drive you crazy all day!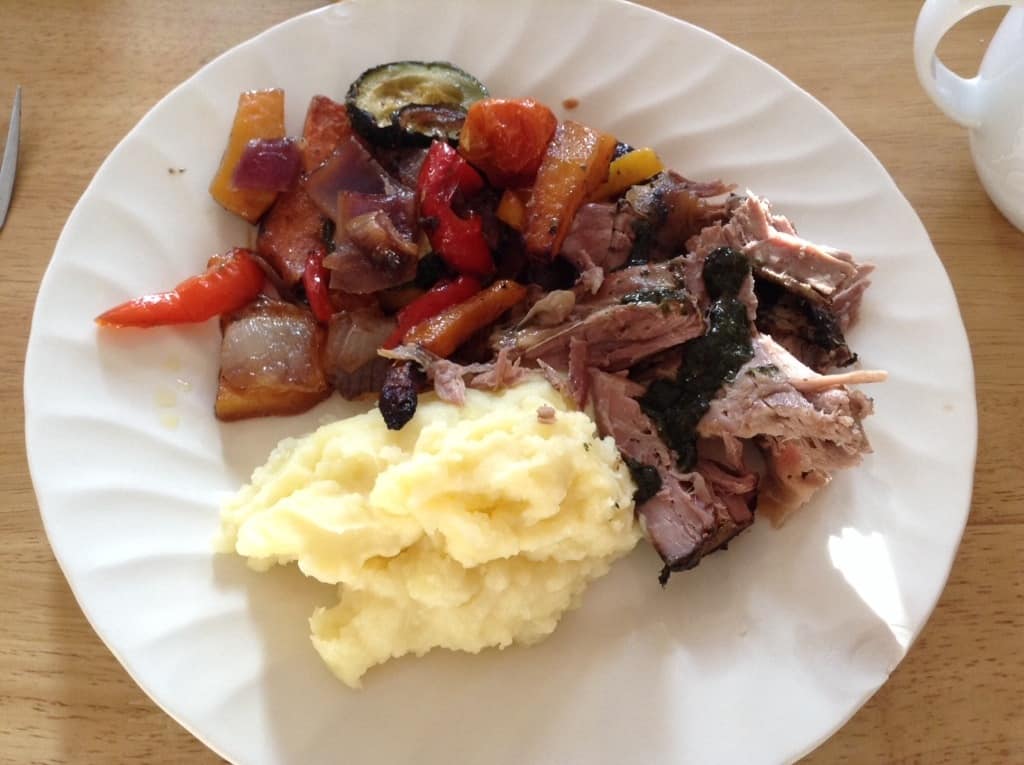 Recipe:
1 half leg of lamb
a few tablespoons of mint sauce
salt and pepper, to season
optional: sprigs of fresh rosemary, several cloves of garlic, a splash of red wine
Method:
Place the lamb in the slow cooker. Smother it in mint sauce.
Season to taste.
Optional: make slits in the meat and push in sprig of rosemary and garlic cloves. Pour in a splash of red wine. Pour in 100 ml lamb stock.
Cook on low for 8-9 hours.
If you like, thicken the juices with cornflour to make gravy.