Neapolitan Bundt Cake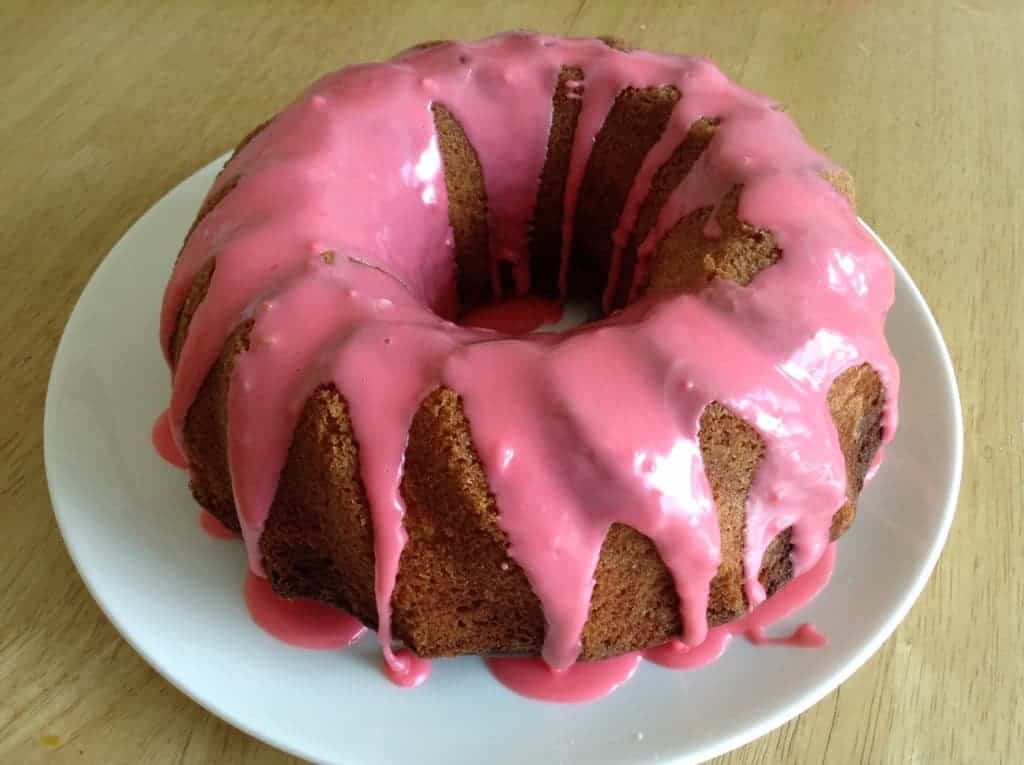 My bundt tin was a bargain from eBay but I drool at the NordicWare tins which I have seen used for some marvellous cakes. I am putting one of those on my Christmas list. I had an idea for a strawberry, chocolate and vanilla cake, like Neapolitan ice cream, and Pinterest showed me this was of course not a new idea, and there were some beautiful Neapolitan marble cakes out there. My Neapolitan Bundt Cake recipe is adapted from this recipe from Red Online.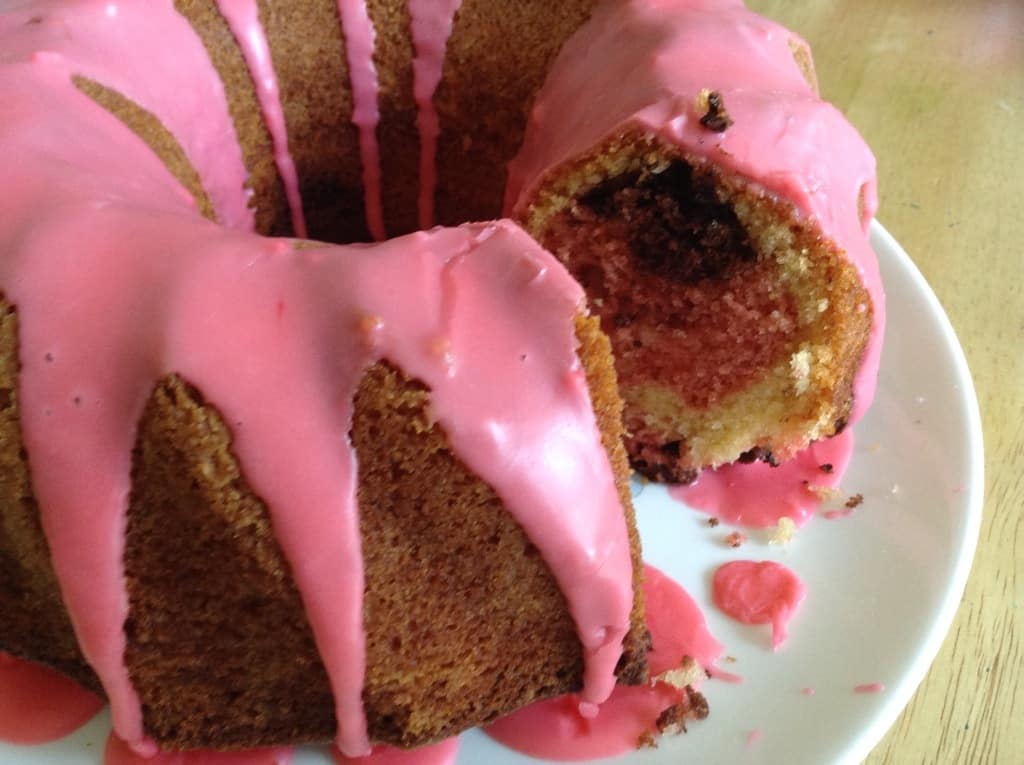 I amended the recipe by adding extras to the chocolate and strawberry cake flavours (8 crushed strawberries and some chopped dark chocolate chunks) and using a different icing (mine is a simple thin water icing dyed pink).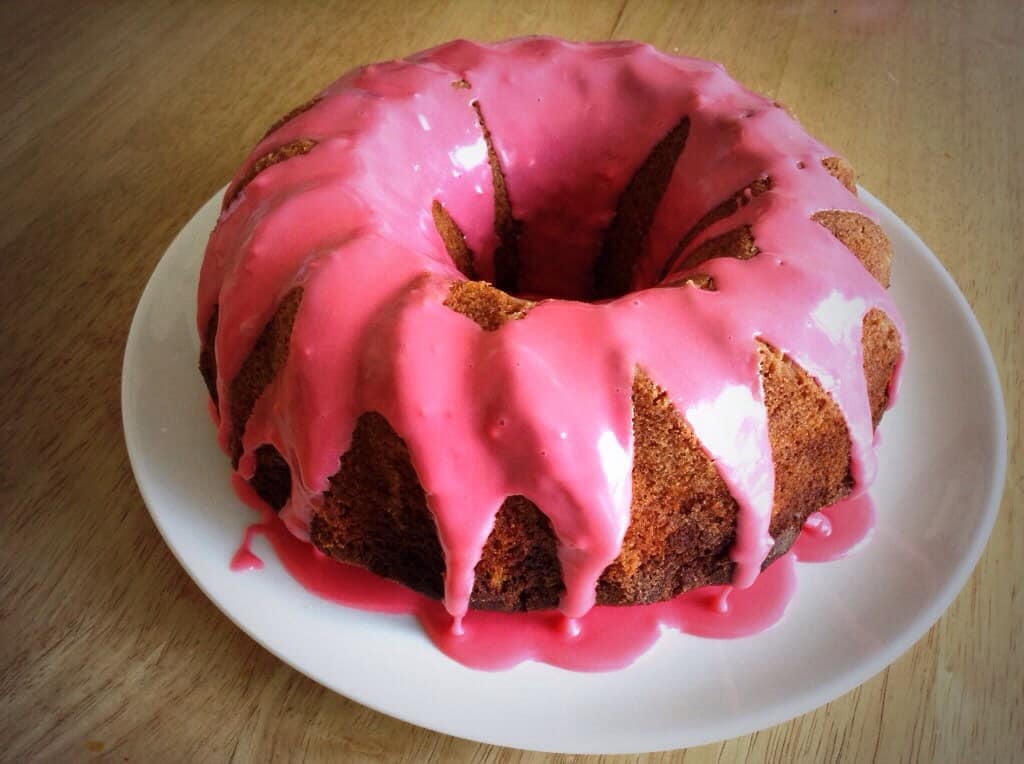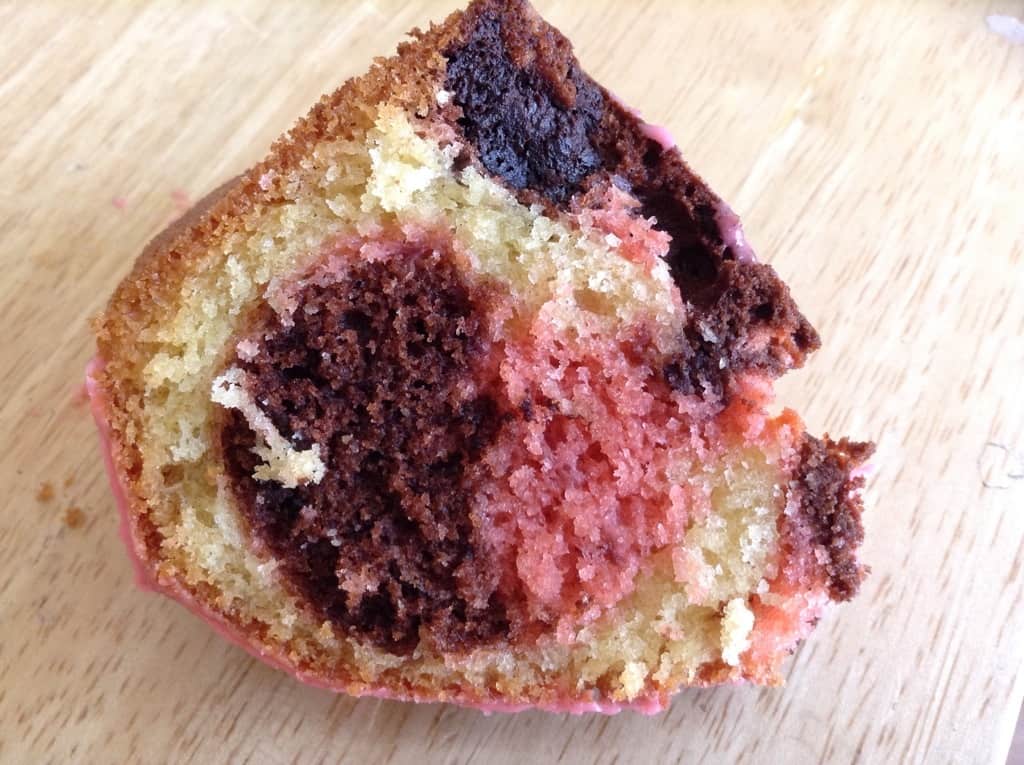 I'm sending this Neapolitan Bundt Cake to #CookBlogShare at Supergoldenbakes
I'm also sending this cake to #recipeoftheweek
---
---