My bake for this week is a redcurrant yoghurt loaf cake made with a homemade redcurrant compote. T his is a yoghurt-based loaf cake (or quick bread) with redcurrant compote marbled through the cake mixture.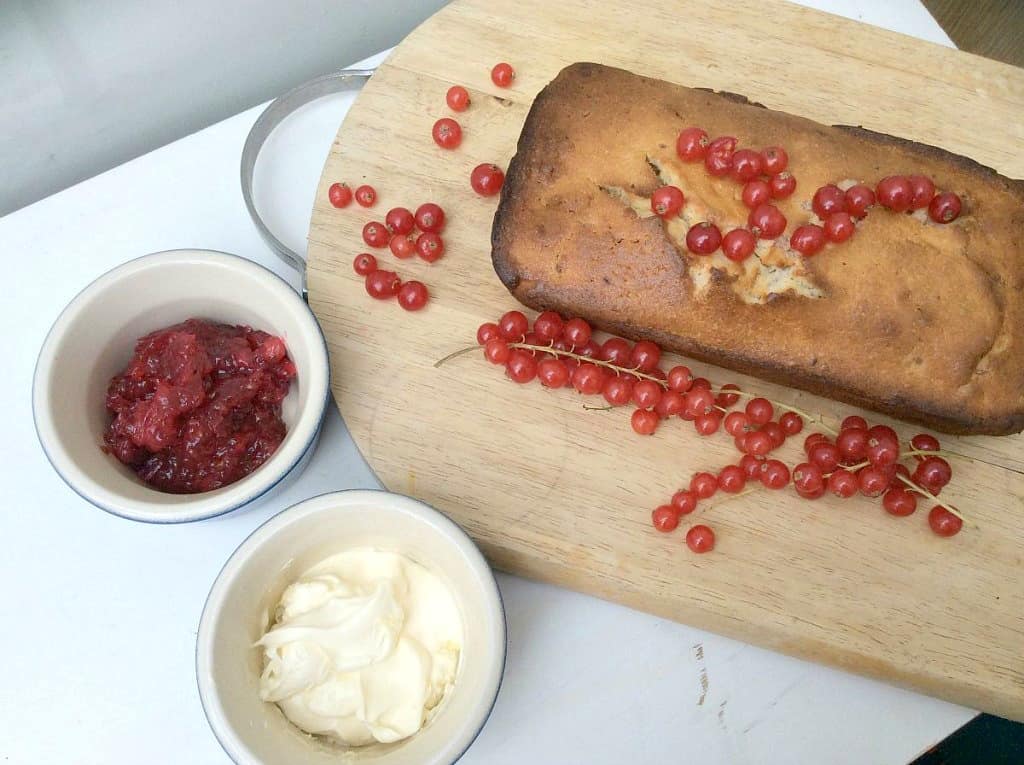 The redcurrants are very local, my mum grew them in her garden! Me and my children adore soft summer fruits like redcurrants, blackcurrants and gooseberries, as well, of course, as strawberries, raspberries and cherries, so they do feature quite often in cakes and bakes round here.
Yoghurt cakes are soft and very easy to make, and I make them a lot when I have leftover yoghurt to use up. It is always great to make the best of the ripe summer fruits too!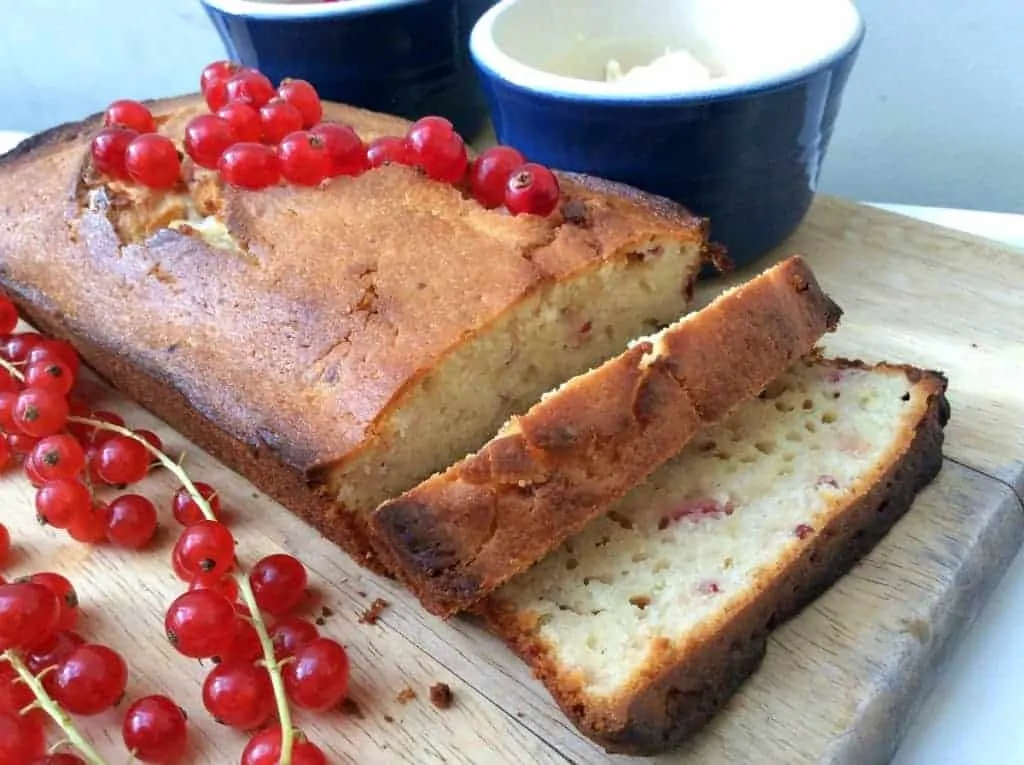 This redcurrant yoghurt loaf cake is quite quick to make even if you make the redcurrant compote from scratch.
I found that cooking the redcurrants first reduces the tartness you can get sometimes with them. My family loves the flavour and moist texture of a yoghurt cake as well. Win win really!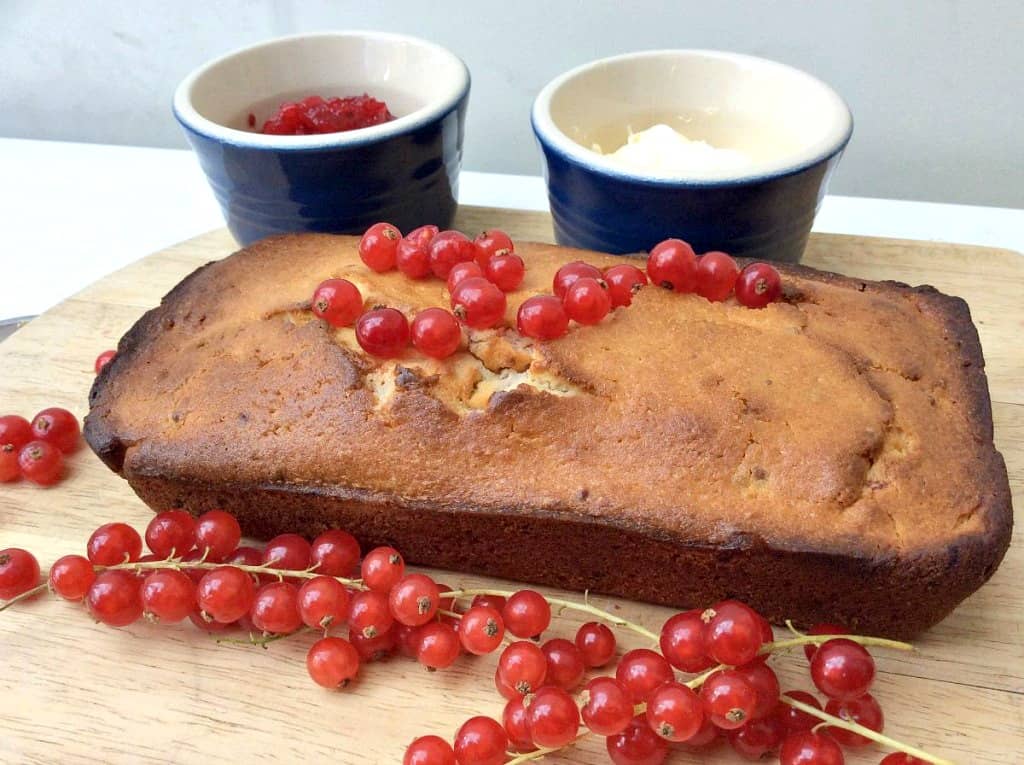 Pin this redcurrant yoghurt cake for later!!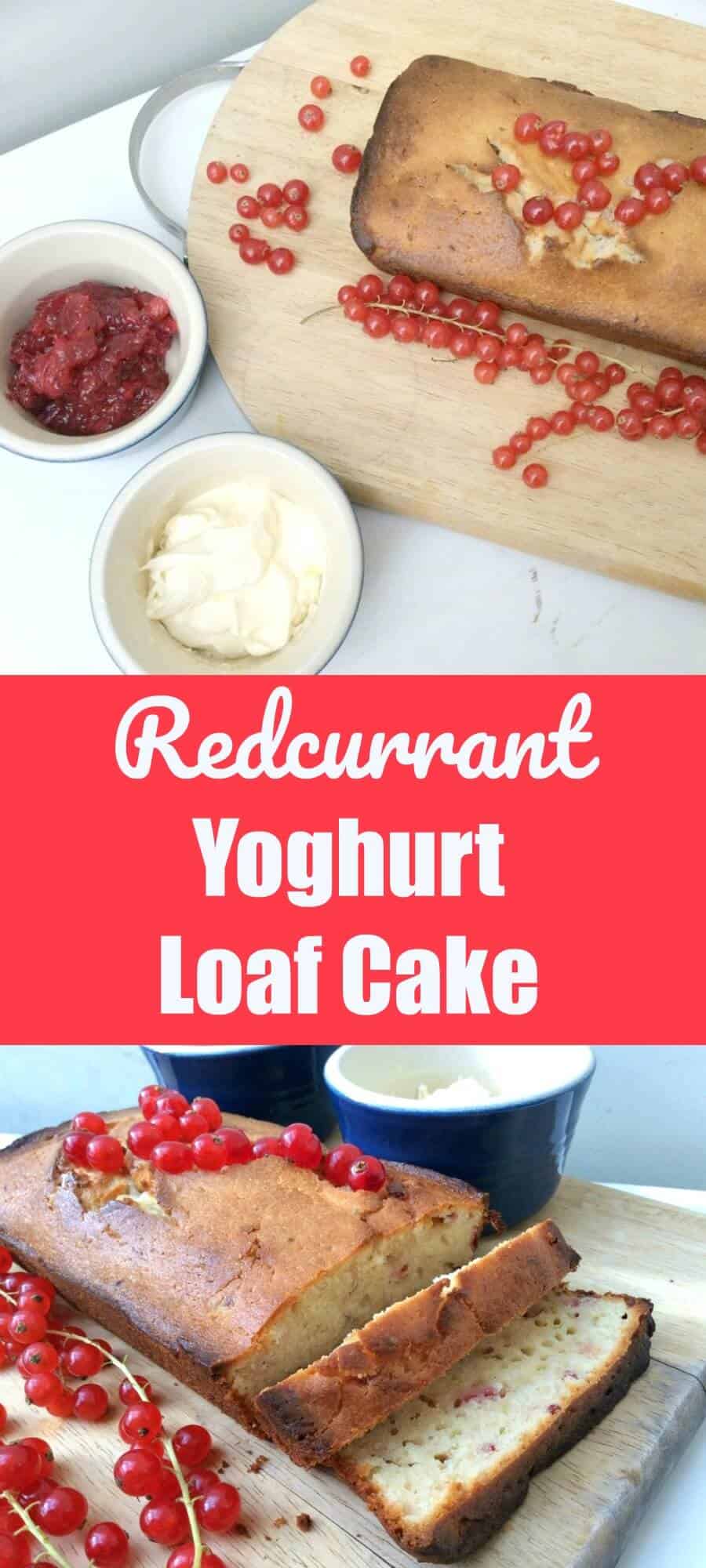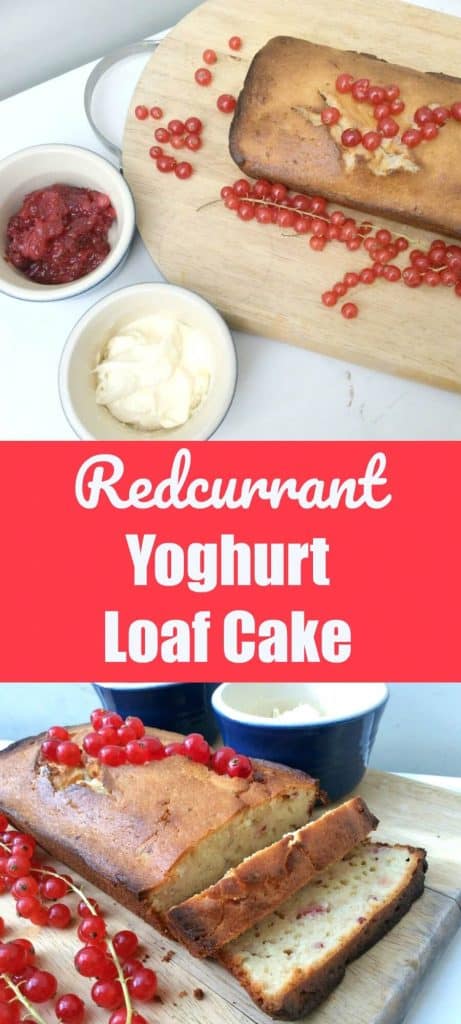 Roundup from last week's Bakeoftheweek
Some fabulous bakes were linked up to #Bakeoftheweek last time. Summer fruits feature in a lot of the bakes entered, clearly we all love this time of year when there are so many soft fruits in the shops.
Summer fruit bakes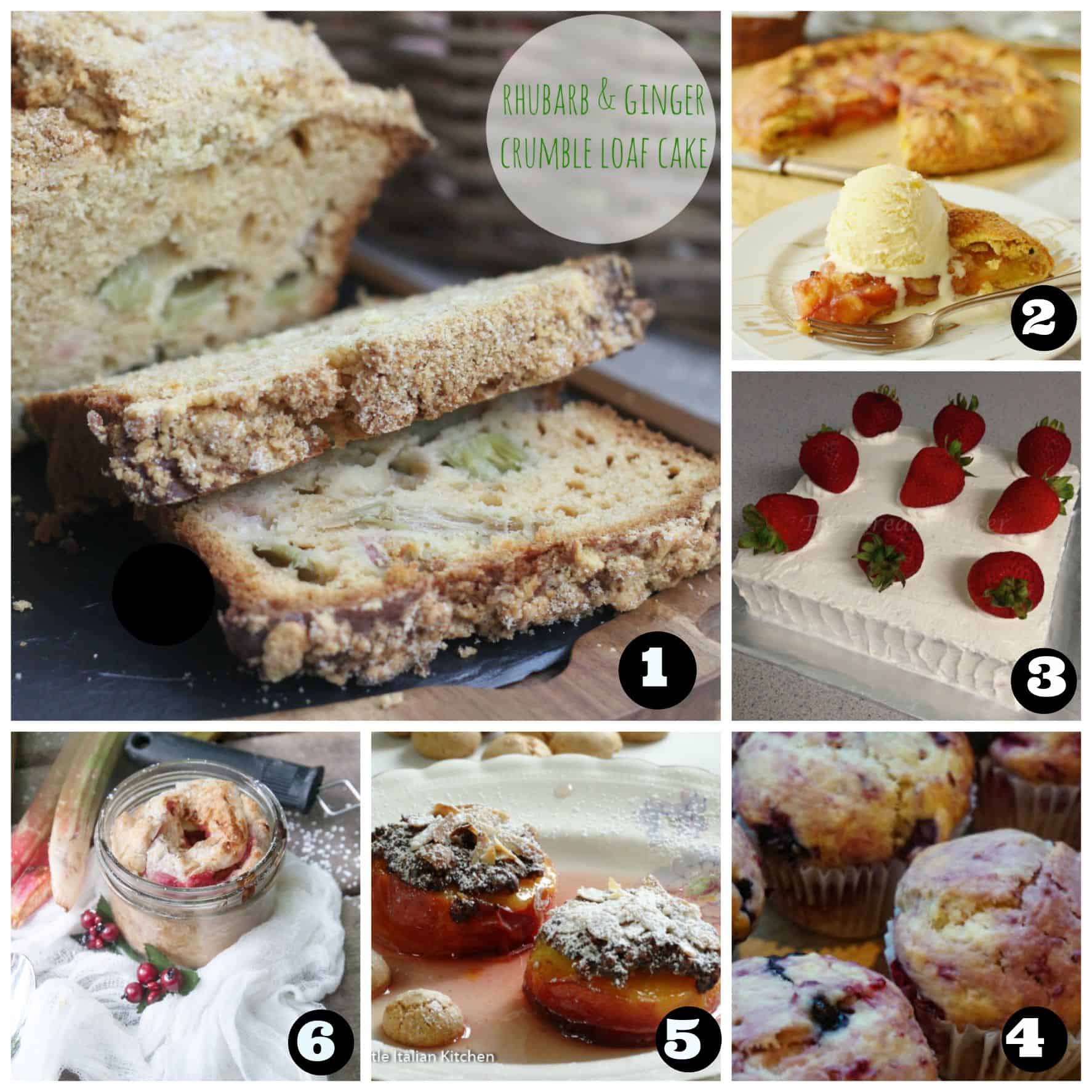 Savoury bakes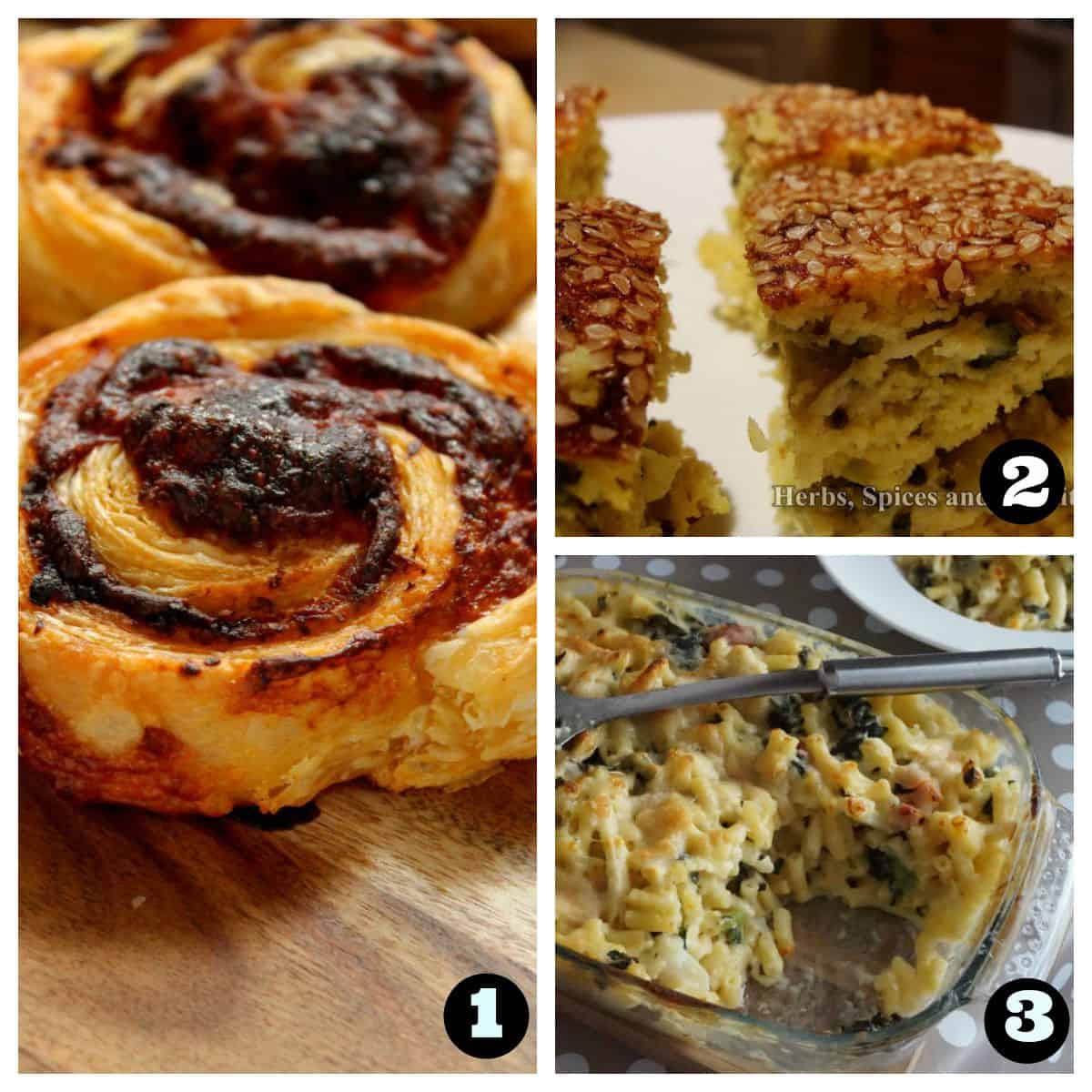 Red pesto and mozzarella pinwheels from Jen's Food are so easy to whip up
Herbs, Spices and Tradition's savoury lentil baked cake sounds intriguing and must be one to try out as it is so unusual
Snap Happy Bakes' cauliflower and kale macaroni cheese – excellent and healthy comfort food!
Chocolate bakes and large cakes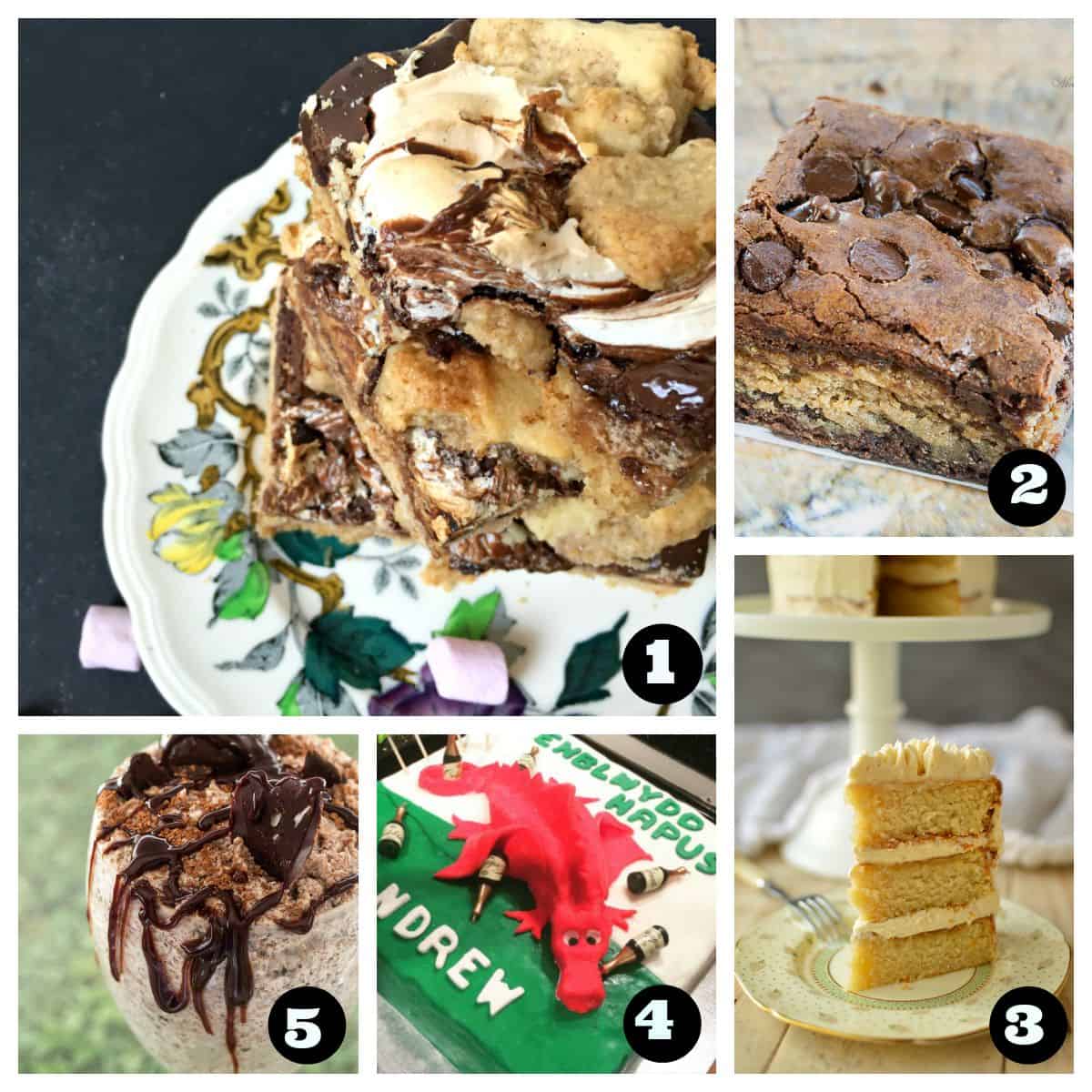 Gooey smores chocolate marshmallow bars from Kerry Cooks are outrageously good, with gorgeous pics
Peanut butter stuffed brownies from Winnie's blog Something Sweet look so rich and delicious
Hannah from Domestic Gothess's very vanilla layer cake is so pretty and majestic
Tracy from Its not easy being greedy's drunken Welsh dragon birthday cake for her boyfriend was a true labour of love and I bet he loved it
Easy chocolate dessert in a glass also from Winnie's blog – perfect for a summer's day

Croissant pudding from Truly Madly Kids, the perfect comforting pudding

Apple crumble and custard cupcakes from Only Crumbs Remain are worthy of the Home bakers Salute they were awarded

My kids would love these carrot cupcake ice cream cones from ET Speaks from Home

My favourite flavours are in this lovely coconut and lime curd condensed milk loaf cake from I'd Much Rather Bake Than

Almond coconut squares from A Free From Life look like a great use for overripe bananas
Keeper of the Kitchen's beach buckets, spades and cake pops – so fun with kids
I really fancy some ginger biscuits from Vicki The Freefrom Fairy with a cup of tea
Extra fruity breakfast muffins from I'd Much Rather Bake Than are full of fruit and no added sugar – so healthy!
Homemade granola from The Dream Baker is perfect for breakfast or as a treat with ice cream!
Bread perfection in muesli bread from Domestic Gothess
Recipe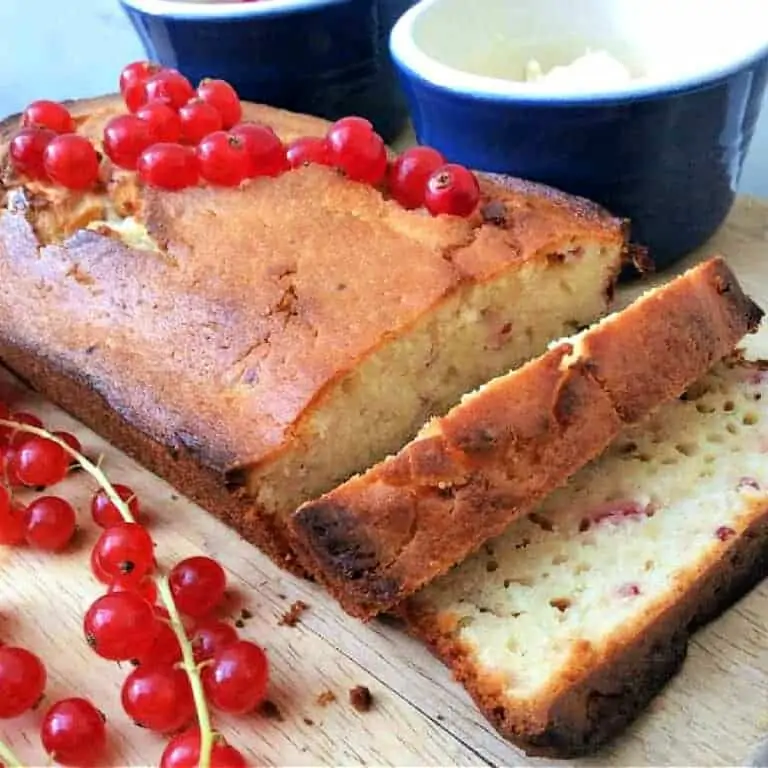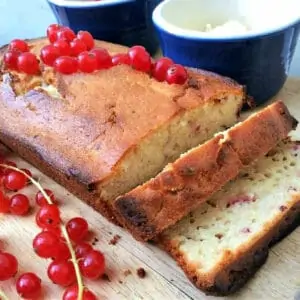 Redcurrant Yoghurt Loaf Cake
A seasonal summery redcurrant loaf cake using fresh summer redcurrants, made with yogurt for a smooth creamy texture
Print
Rate
Save
Saved!
Instructions
Cream the butter together with the sugar until soft.

90 g unsalted butter,

120 g granulated sugar

Add the eggs and mix well.

Add the vanilla bean paste and flour and fold in.

1 tsp vanilla bean paste,

150 g self-raising flour

Add the yoghurt and mix well.

Drop in the redcurrant compote and mix gently so it stays a little marbled.

Pour the cake mixture into a 2 lb loaf tin, I prepared mine with cake release spray as I had run out of baking paper.

Bake at 180℃ / 350℉ for approx. 30 minutes or until golden brown and the middle is cooked through (check using a cake tester or skewer).

Allow to cool slightly then remove gently from the loaf tin and leave to cool fully on  a rack.

Enjoy.
Notes
* I made my own redcurrant compote with 215 g of redcurrants, 125 ml of water and 65 g granulated sugar. Bring to the boil in a pan then reduce the heat and simmer until it begins to thicken and jellify (about 20 mins). Cool down and use in the recipe below. You'll also have some left over to serve with Greek yoghurt and oats for a lovely breakfast!
Did you try and love this recipe?
Then please leave a review and rating in the comments at the bottom of the post. If you post your creation on Instagram, tag me @bakingqueen74 or use hashtag #bakingqueen74!