Billington's kindly sent me a hamper of lovely baking ingredients including an apron, silicone pan and spatula, and asked me to try out their brownies and post my #Bakeface.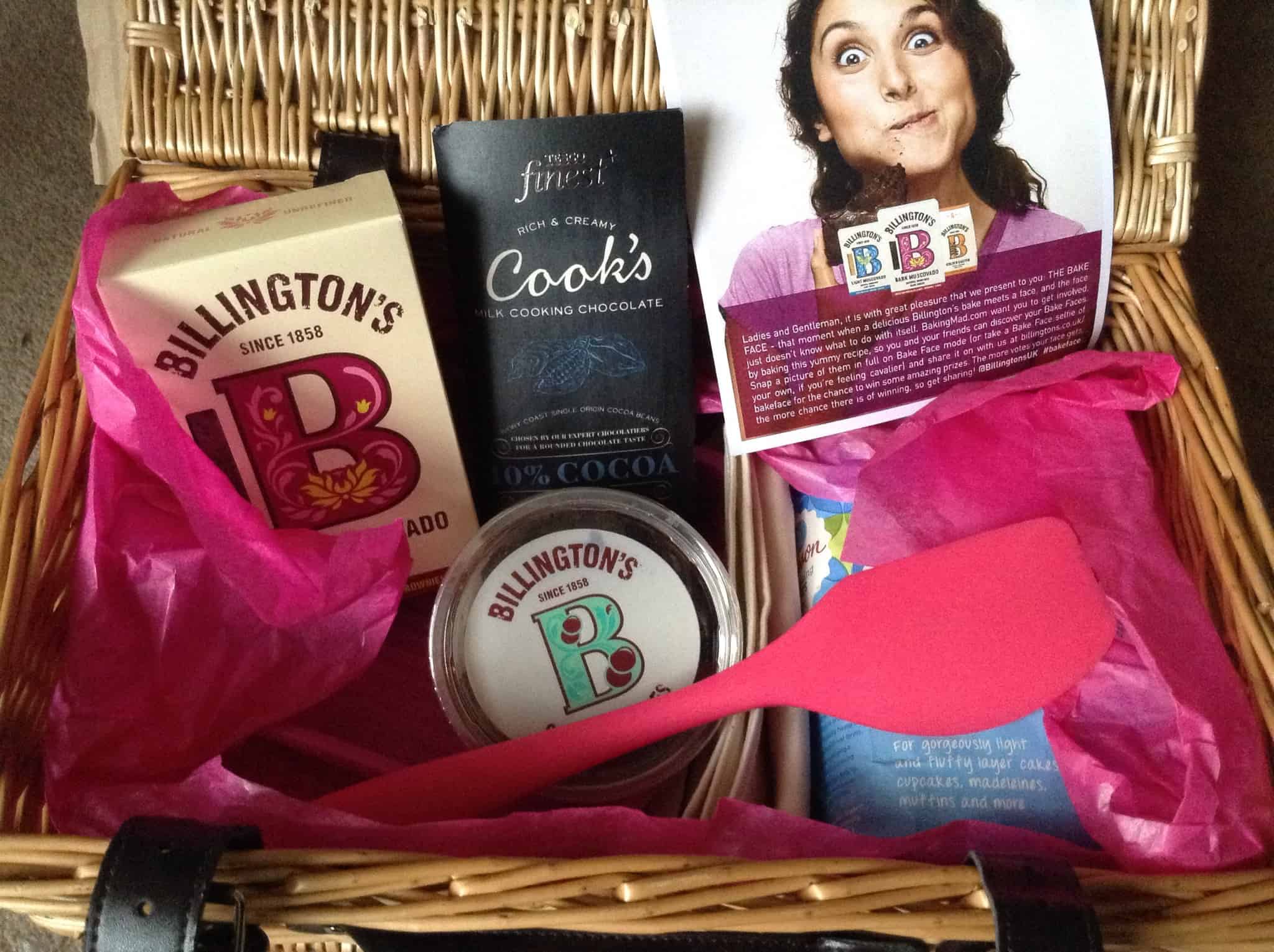 The recipe provided sounded absolutely delicious, so I set about trying it out this weekend in a spot of baking with my two daughters.
Here is the recipe from Billington's, also available here:
Billington's Brownies:
250 g Billington's Unrefined Dark Muscovado Sugar
200 g unsalted butter
350 g dark chocolate, 70%, chopped into pieces
3 medium eggs
50 g self-raising flour
optional: 100 g Billington's Natural Glacé Cherries
Method:
Preheat the oven to 190 degrees C, line a 20 cm square tin with baking parchment.
Melt the chocolate and butter in a heatproof bowl, over a pan of simmering water.
Whisk the eggs until pale and fluffy. Add the Dark Muscovado Sugar and whisk until thick. Gently fold in the chocolate mixture,
Sift in the flour and fold in until the mixture is smooth. Mix in the glacé cherries, if using.
Pour the mixture into the prepared tin and bake for 30-35 minutes, until you see a paper-like crust on top. There should still be some movement in the centre of the tin.
Remove from the oven, leave to cool, then cut into squares.
We found it was very easy to make, we used 100 g dark chocolate and 100 g milk chocolate chips, and used the same recipe as above, but with the proportions reduced to make a smaller 2 egg mix. We also added in a chopped caramel and chocolate Rice Krispie Squares bar (in place of the cherries), for added fun!
Before going in the oven, the mix already smelled delicious!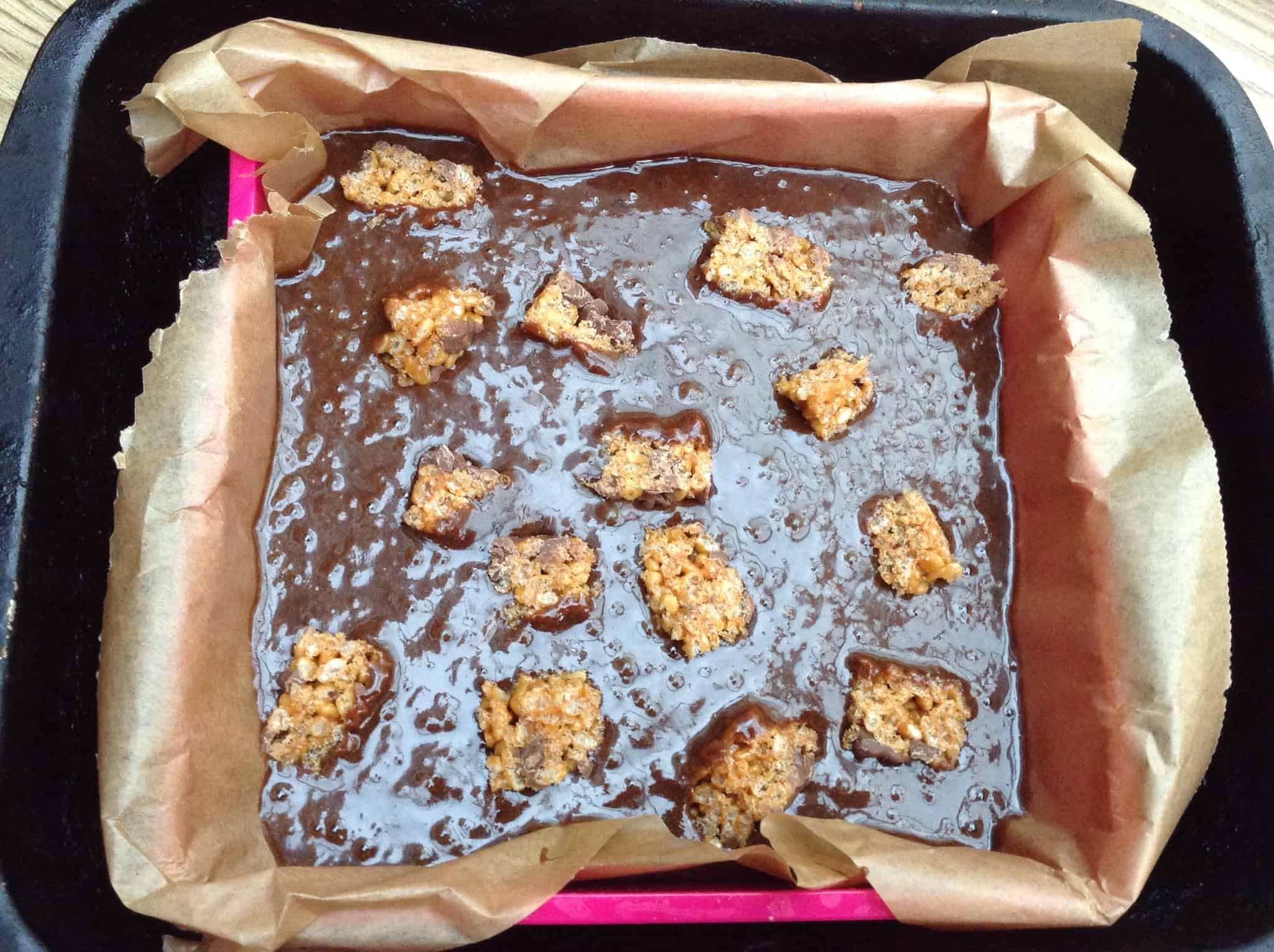 We took it out of the oven as soon as it had formed a papery layer on top, with a wobble left in the middle, as instructed in the recipe.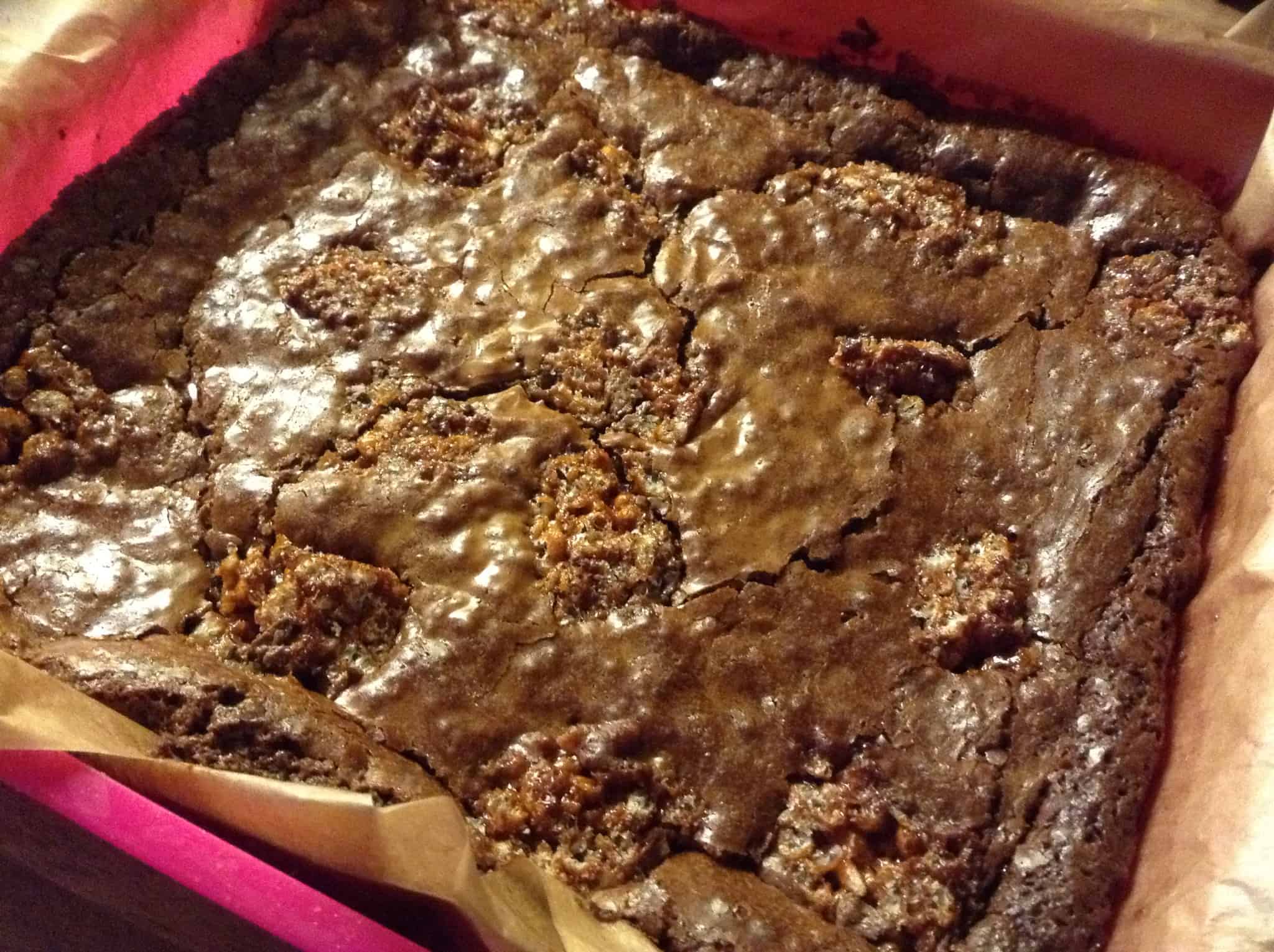 We could hardly bear to leave it to cool before trying the brownies. They smelt too good! The inside was so squidgy, it was difficult to keep your hands off them.
Firstly, I give you the #Bakeface of my six year old daughter, so cute.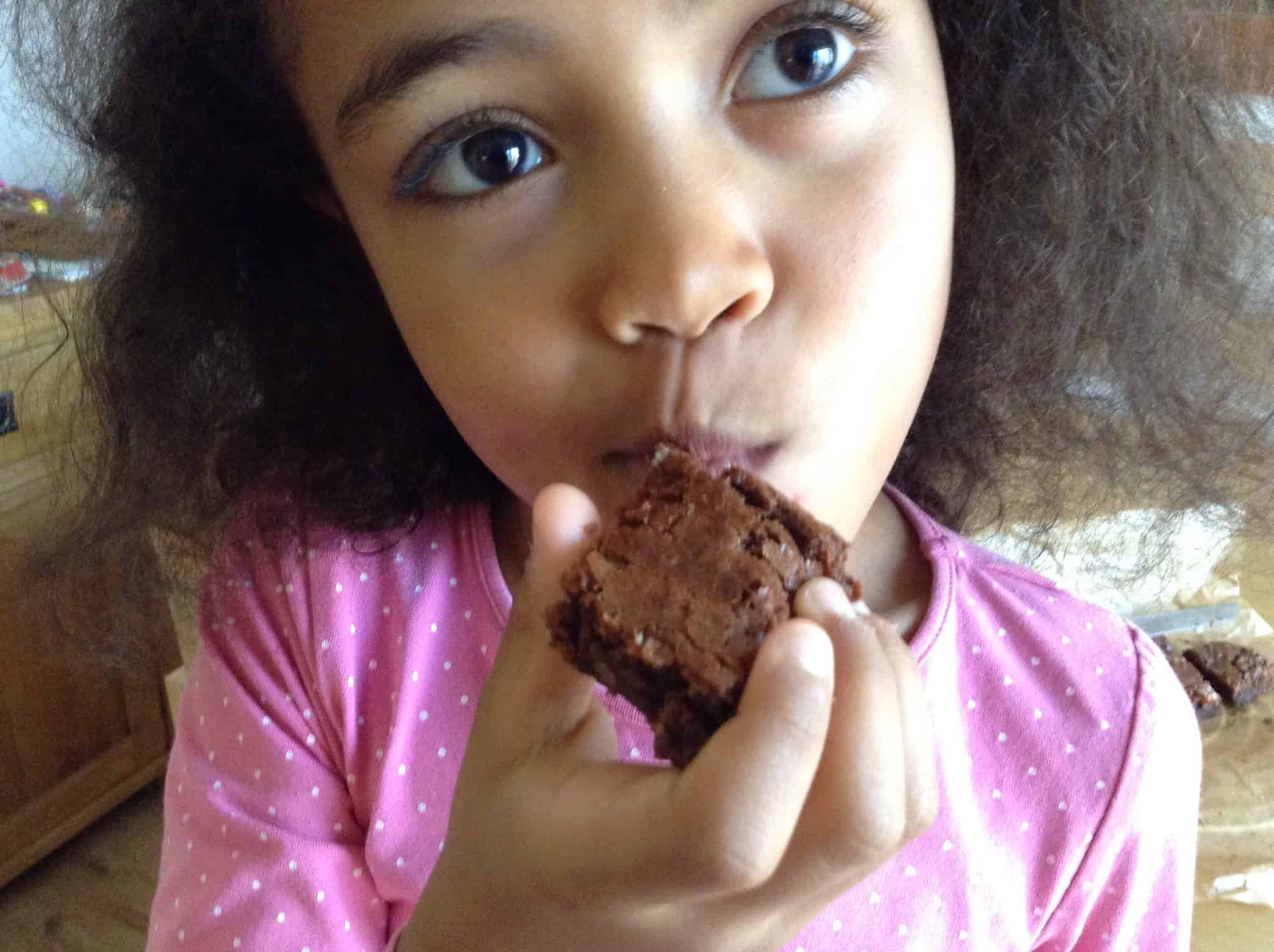 To follow, my own, rather astounded #Bakeface!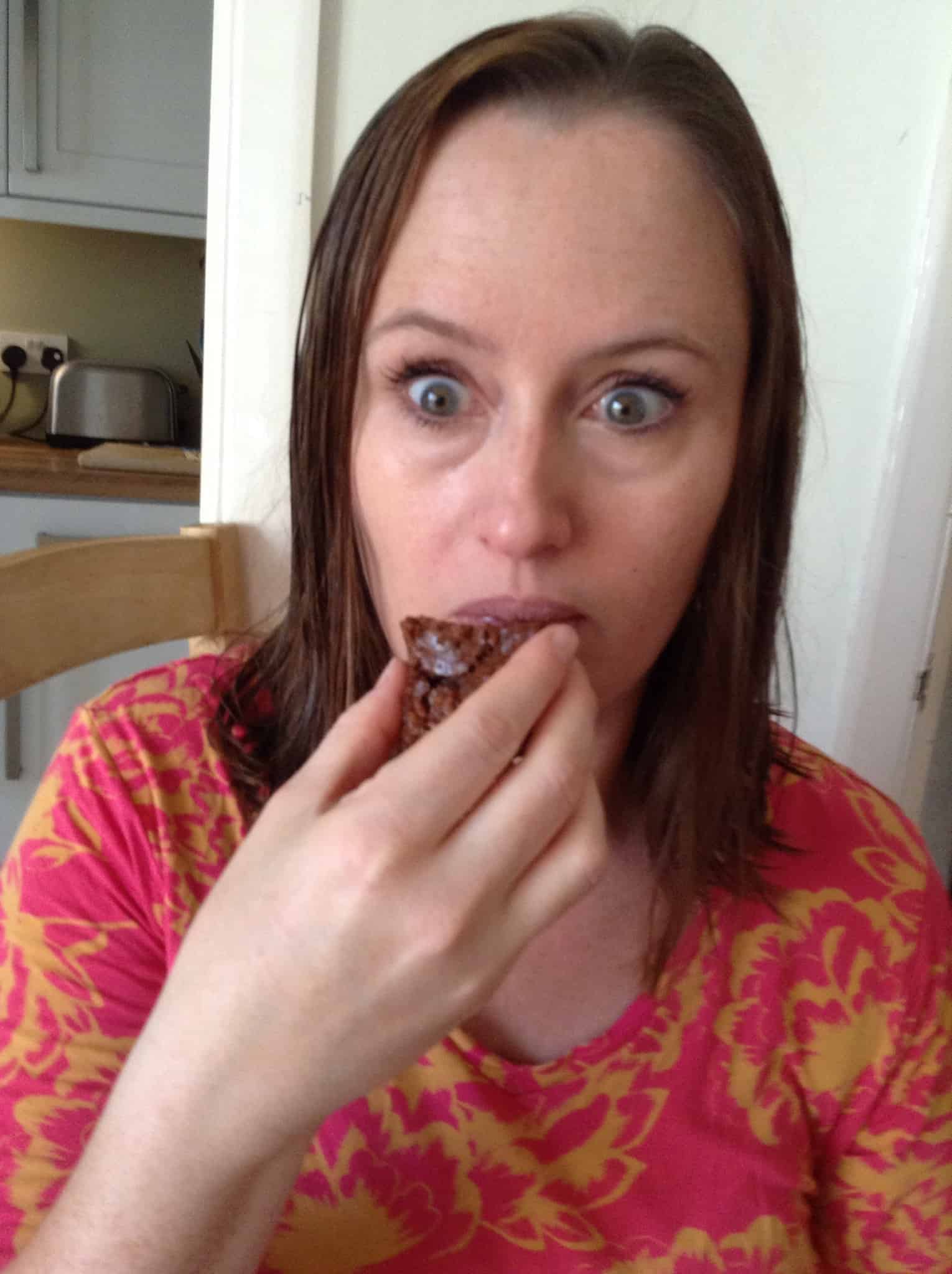 I'd definitely use this recipe again, the flavour that the dark muscovado sugar gave was really rich.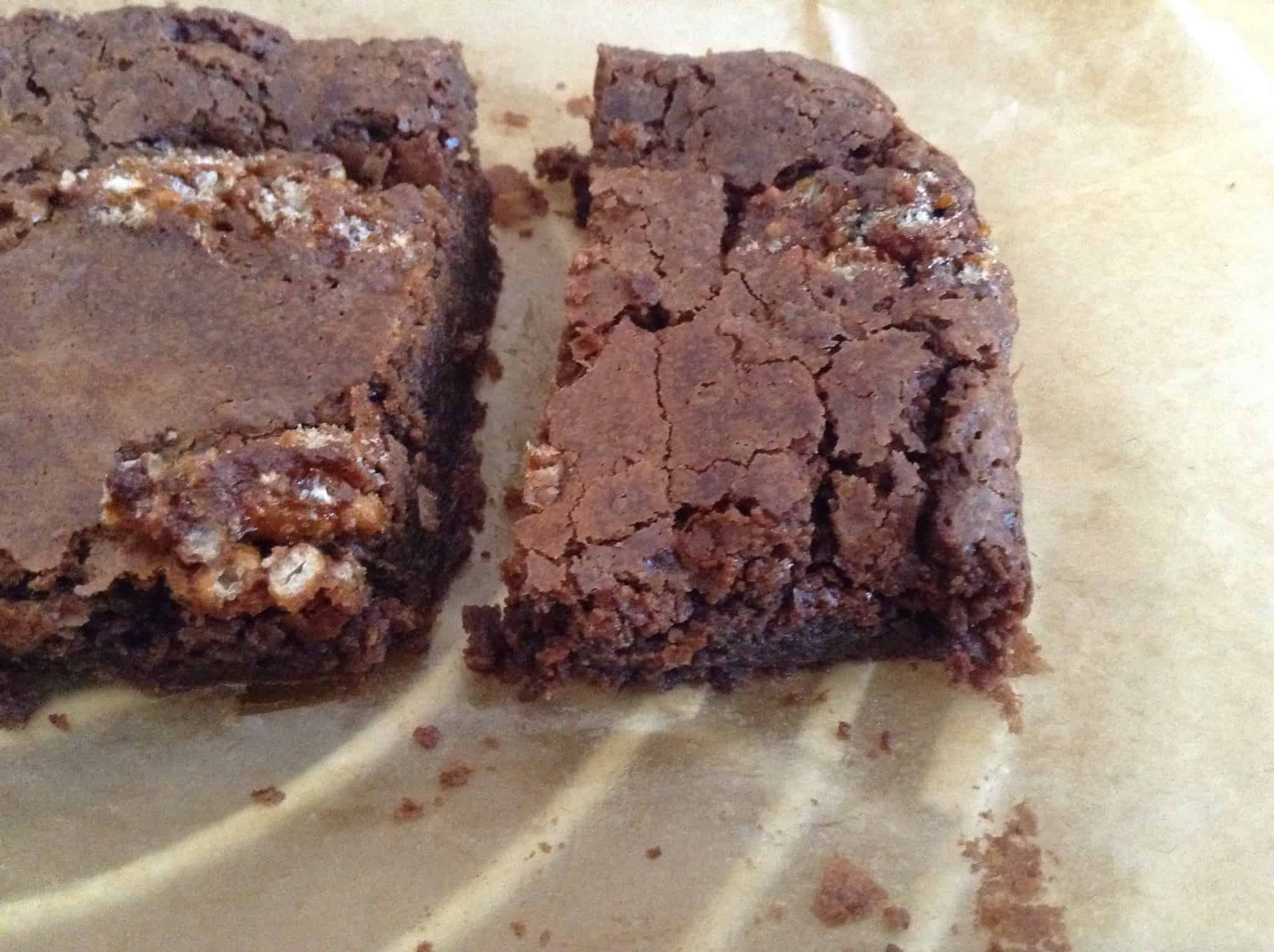 Disclaimer: I was provided with a hamper of baking ingredients in order to try out this recipe. All views are my own.