How on earth is it March already?! I hope you are enjoying seeing the signs of spring start to show up. I took a lovely sunny walk today in a park down a road flanked with beds full of daffodils and crocuses, and seeing those cheery flowers really is one of my favourite things about spring.
There were nine stunning entries into last month's Perfecting Patisserie challenge, and you'll be able to see them all below and click on the links to find out the recipes. It was so good to see such a  wide selection of entries, all devoted to their Valentine, or just perfect for sharing.
If you are a blogger, you can also enter the Perfecting Patisserie March challenge below! I look forward to seeing your beautiful creations.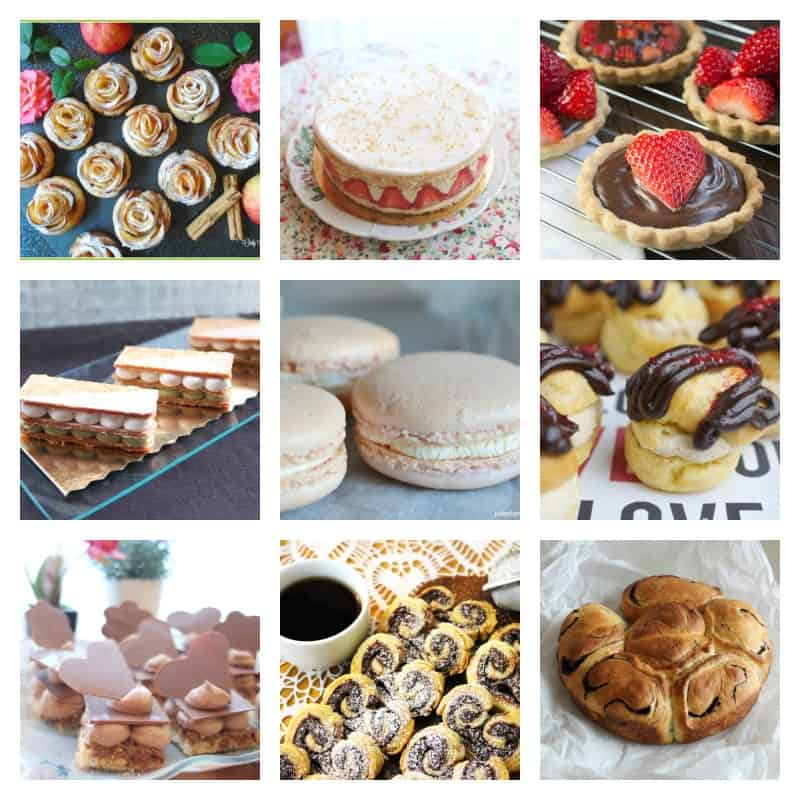 Perfecting Patisserie February Roundup
From Lili's Cakes, her first entry is a batch of marvellous matcha white chocolate chestnut millefeuilles! I would love to taste one of these.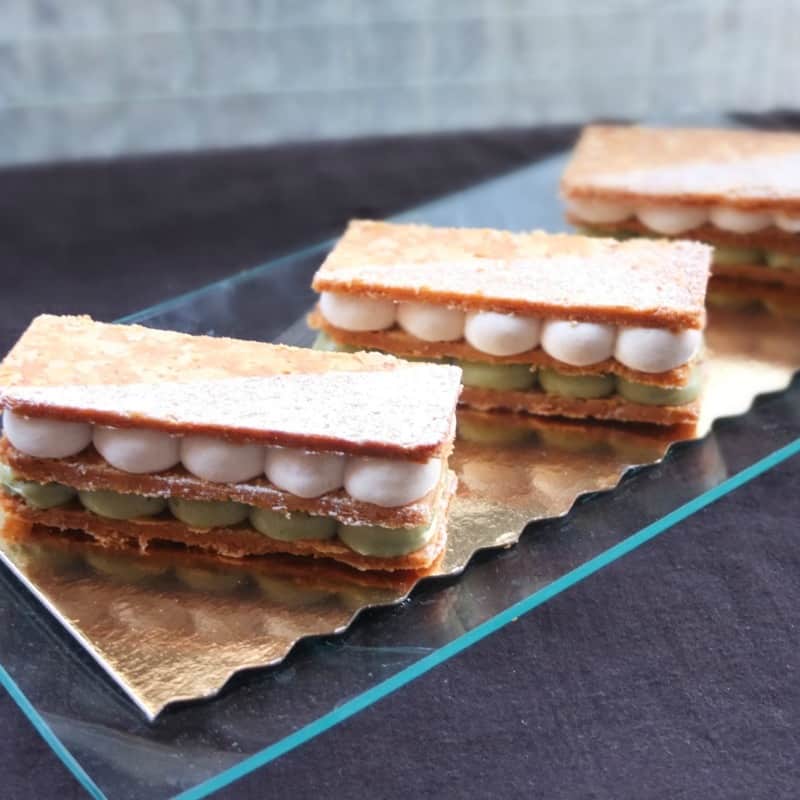 Next, from Charlotte's Lively Kitchen (I know the feeling!), comes her beautiful strawberry and champagne truffle tarts.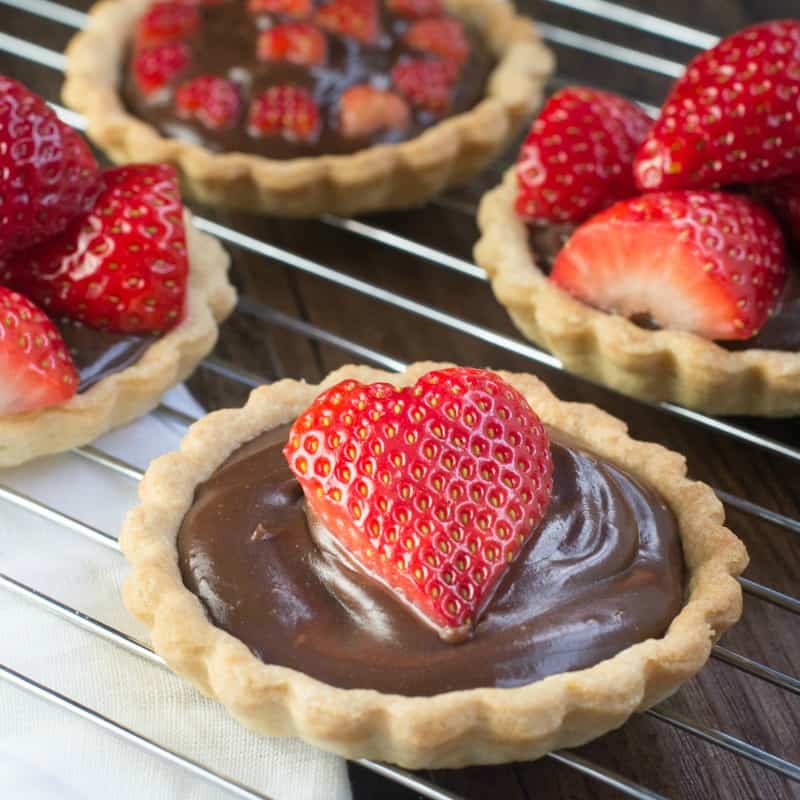 Angela from Only Crumbs Remain sent over her dozen apple roses, so pretty it would be a shame to eat them!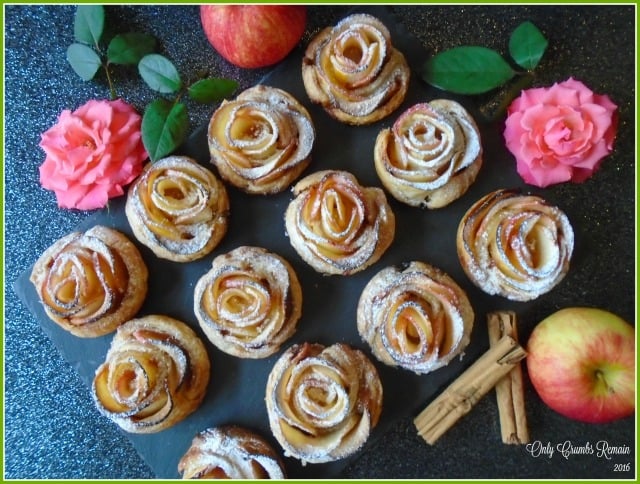 Laura from How to Cook Good Food made these wonderful Valentine mont blanc profiteroles.  A lovely fusion of patisserie recipes!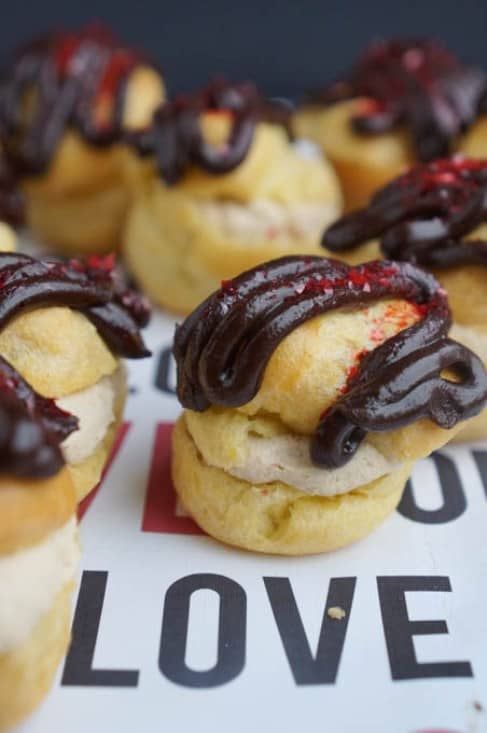 Lili's second entry was her chocolate hazelnut dacquoise mini cakes. I'll take several please.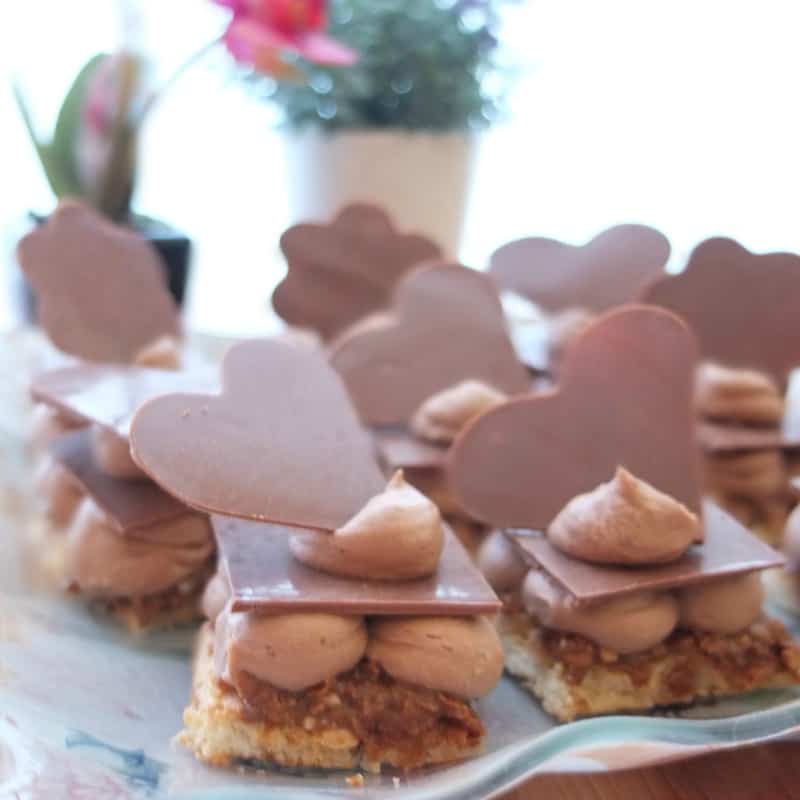 Emma from Supper in the Suburbs made these delicious 2-ingredient Nutella palmiers, so easy to make and so effective. I am glad you didn't get sick of my reminders to link up Emma!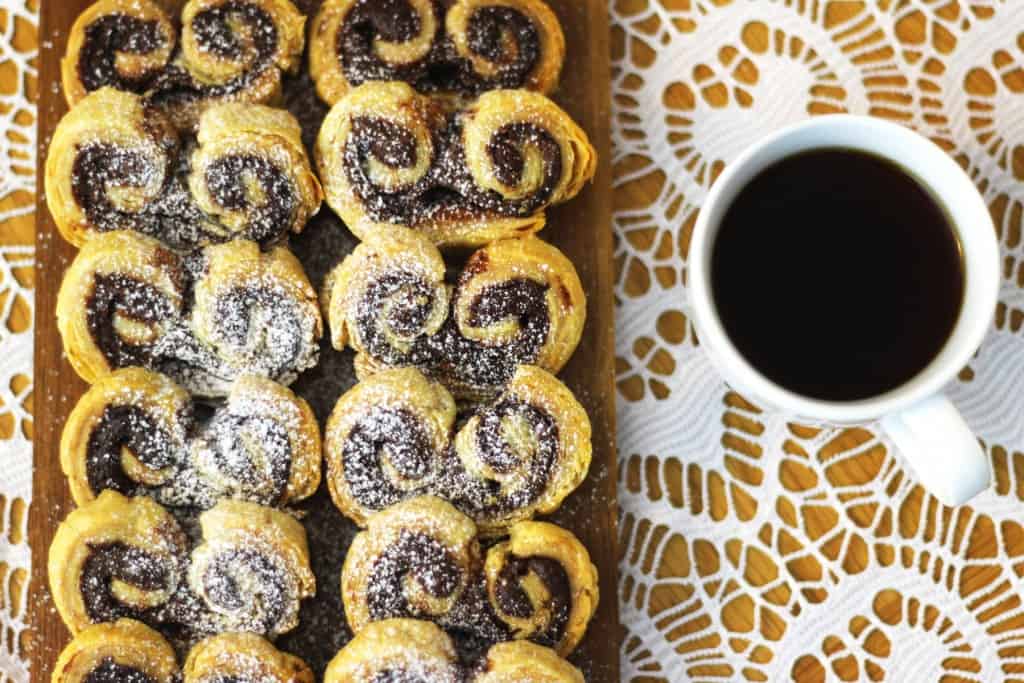 Lili's third entry (and I really don't know where you find the time for so many beautiful and complex recipes and blog posts Lili!) was a gorgeous healthier version of a fraisier (or strawberry cake).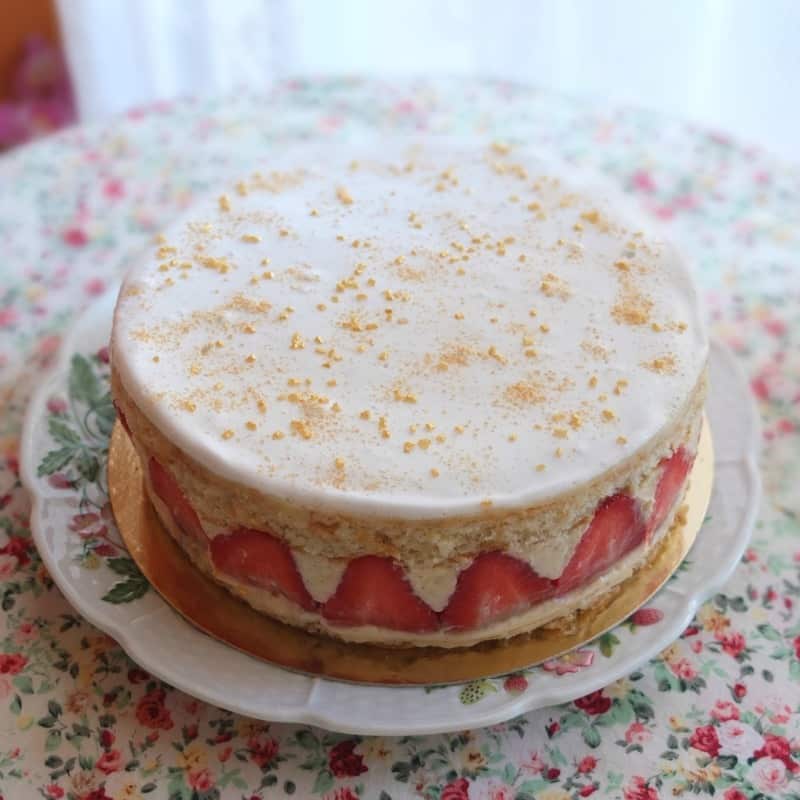 Julie from Julie's Family Kitchen has just started a patisserie course and linked up her macarons. I think they look awesome and would love to find an evening course in patisserie as well.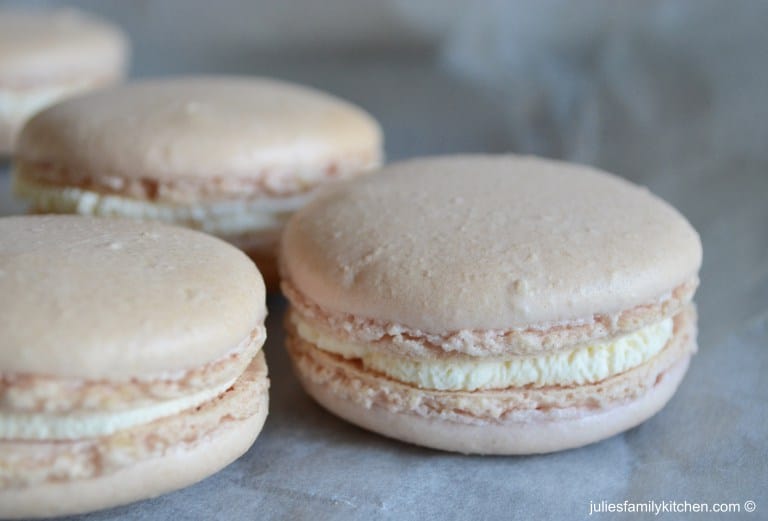 I linked up my blueberry swirl brioche buns.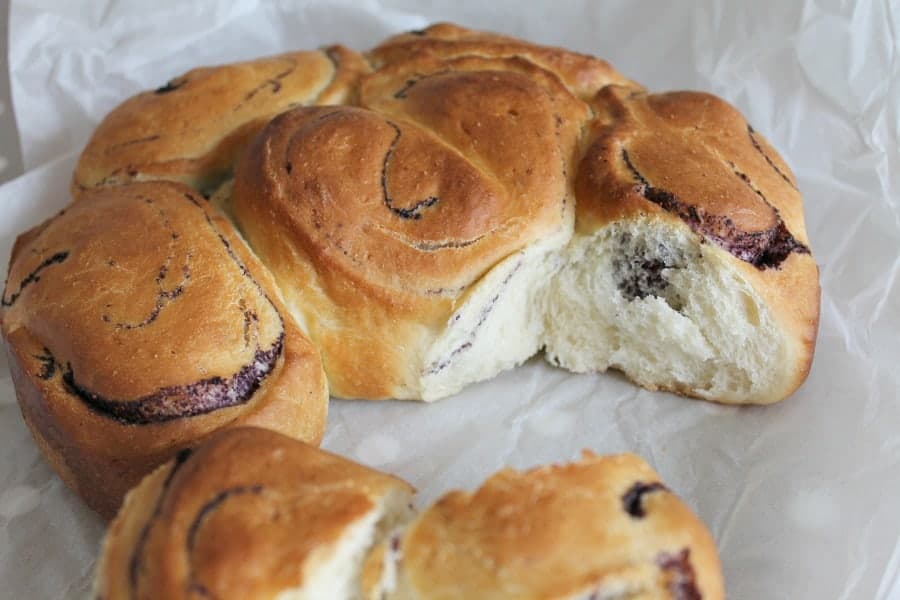 If you like what you see, please go and visit the links to get the recipes and make this a lovely community to take part in. Bloggers, remember I do a full roundup each month, as well as commenting on and pinning each recipe and RTing if you tweet me!
Now onto the new Perfecting Patisserie March challenge.
Perfecting Patisserie March Linky
As usual, the definition of pâtisserie for the challenge is very wide and also includes viennoiserie e.g. croissants, pastries and so on. Anything you might find in a Pâtisserie cookbook is fine! This month there is NO THEME.
Please link up your patisserie recipe in March using the linky below, and check the guidelines below.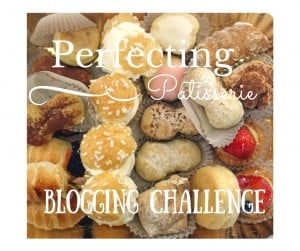 Perfecting Patisserie Challenge Guidelines
Post your pâtisserie recipe on your blog.
You can link up any pâtisserie or viennoiserie recipe. Sometimes there may be a special theme, so keep an eye out for that. This month there is no theme.
Use the Perfecting Patisserie badge (above) in your post and link back to this post.
Please link up new blog posts only (not old).
Use the linky below to enter.
It's fine to join in with other challenges as well if your entry meets their criteria, and you can enter up to 3 entries per month, per blog, into this challenge if you like.
The challenge will run until the 28th of each month. The hosting blog will post a full round up at the end of the month.
On Twitter, tweet your entries to @bakingqueen74 and use the hashtag #perfectingpatisserie and I will RT all I see.
All entries will be pinned to a dedicated board on Pinterest.
Please remember not to publish recipes from books etc on your blog without permission, to respect copyright. If you are using a recipe from a website, please link to the recipe.