Thank you very much to everyone that joined in with the first month of Perfecting Patisserie. I was delighted to see so many entries in the first month of the challenge.
With eighteen entries, from eclairs to macarons, via tarts, millefeuille and croissants, there is a whole loads of patisserie inspiration right here! Without further ado, her is my roundup of the bloggers' posts that were added to the Perfecting Patisserie linkup in May.
From Lili's Cakes, we have this beautiful lemon mousse and raspberry charlotte royale. So pretty and impressive, it would be ideal for a celebration.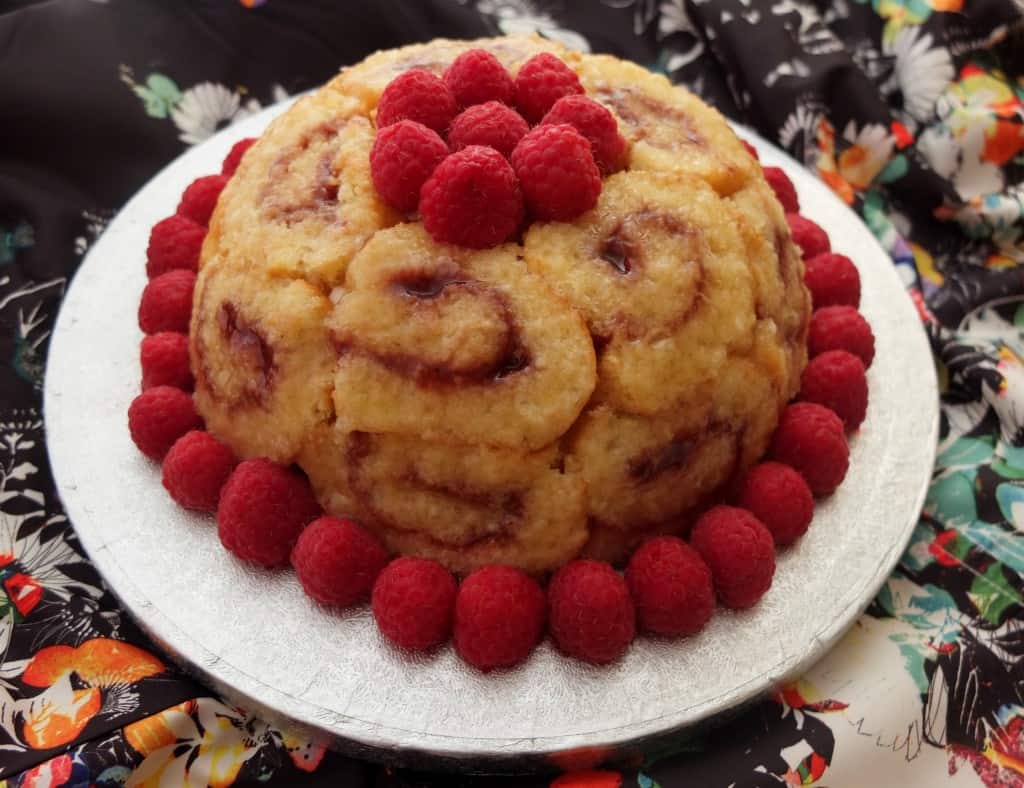 Next, Kellie from Blue Star Foodie made raspberry macarons which she also used to top a beautiful cake. I love the delicate colour of the macarons.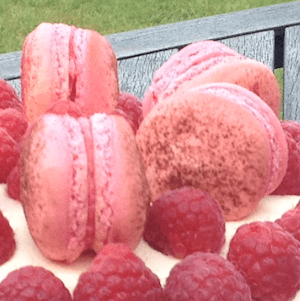 Janice from Farmersgirl Kitchen made beautiful double chocolate tartlets from Jill Colonna's latest book Teatime in Paris. The shine on that ganache is amazing!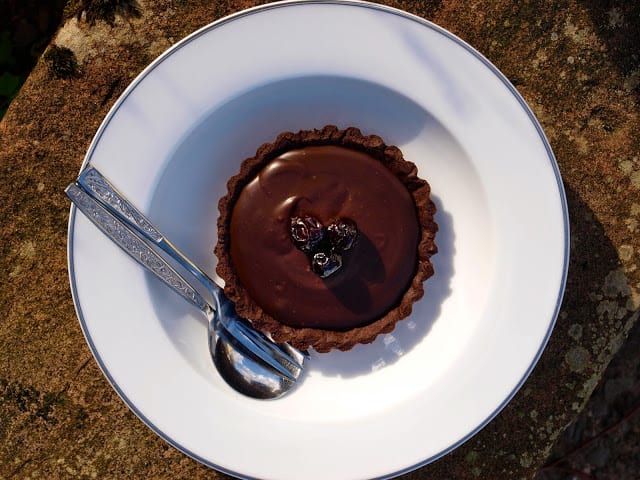 Corrina, a friend I know from Twitter and the Sunday Baking Club, has just started blogging her delicious bakes, cakes and more at Confarreo Creates, and made these delicious chocolate eclairs. Just look at the cream and icing oozing out.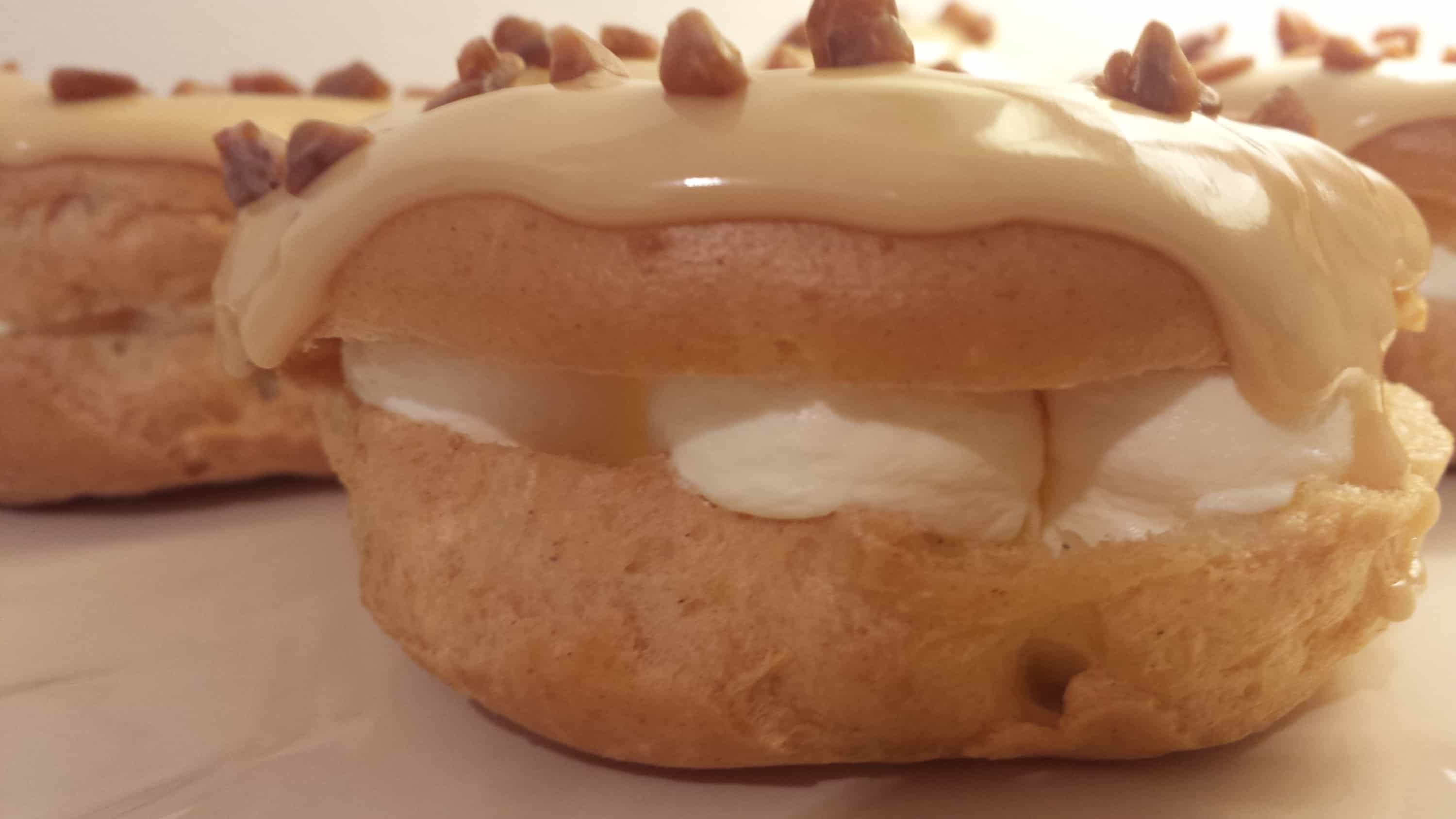 Jo, previously at Jo Blogs, Jo Bakes, has recently moved her blog to Every Nook and Cranny. She linked up her apple custard danishes which look as perfect as pastries you would buy in a Paris bakery.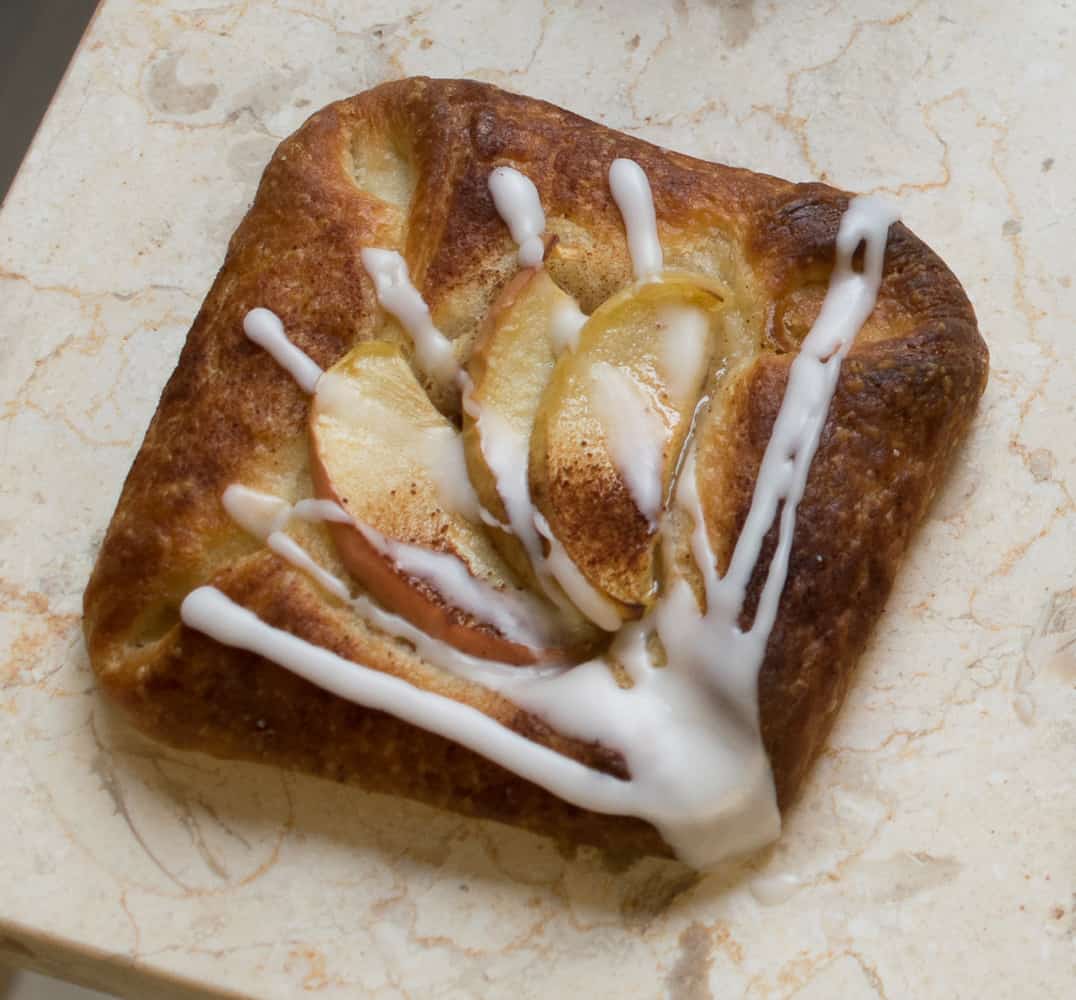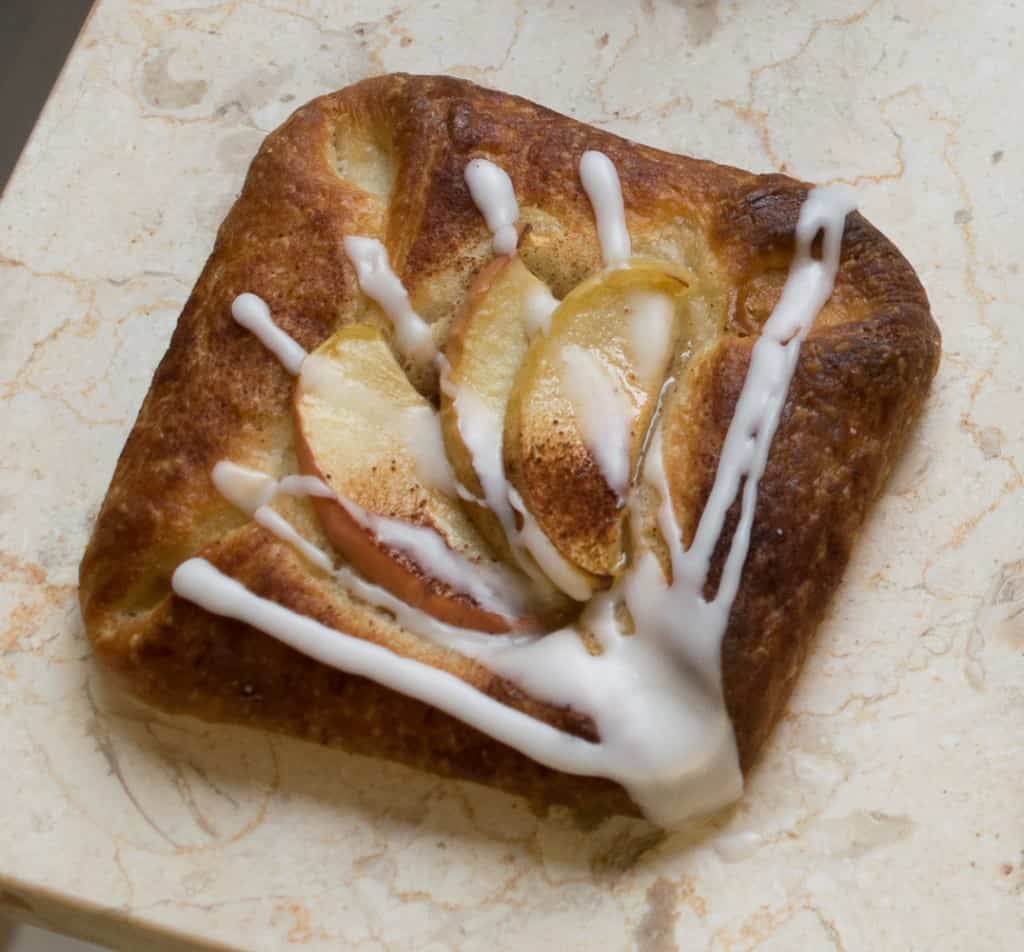 Angela from Patisserie Makes Perfect linked up her glorious rhubarb and custard millefeuille with a beautiful pink colour to the icing and layer upon layer in her puff pastry.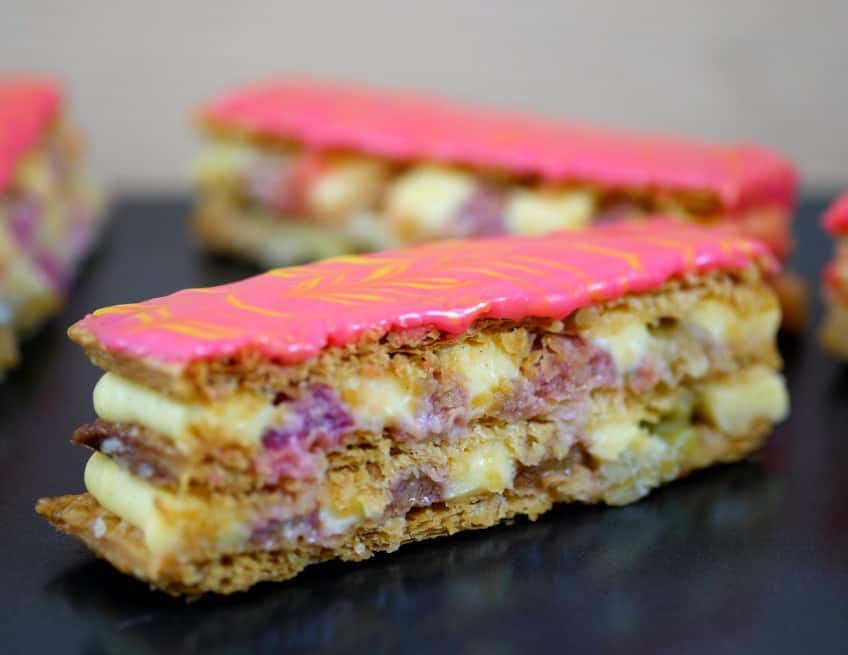 Next we have another entry from Lili's Cakes, with her spelt croissants. These croissants again look like they should be gracing the shelves of a boulanger in France!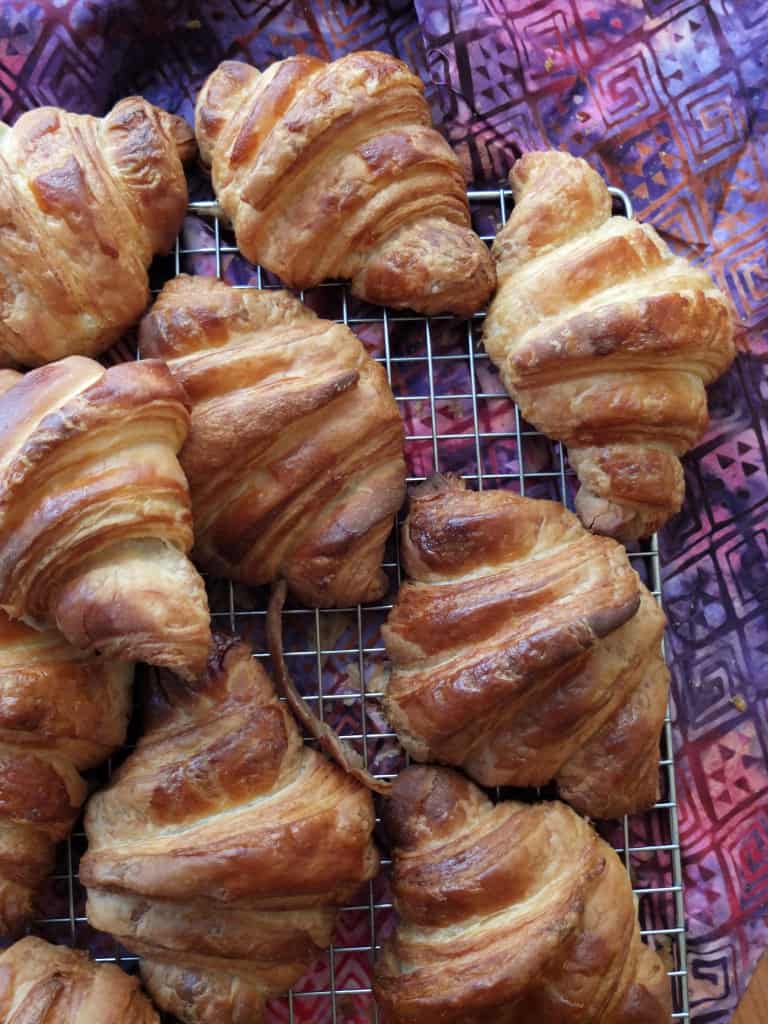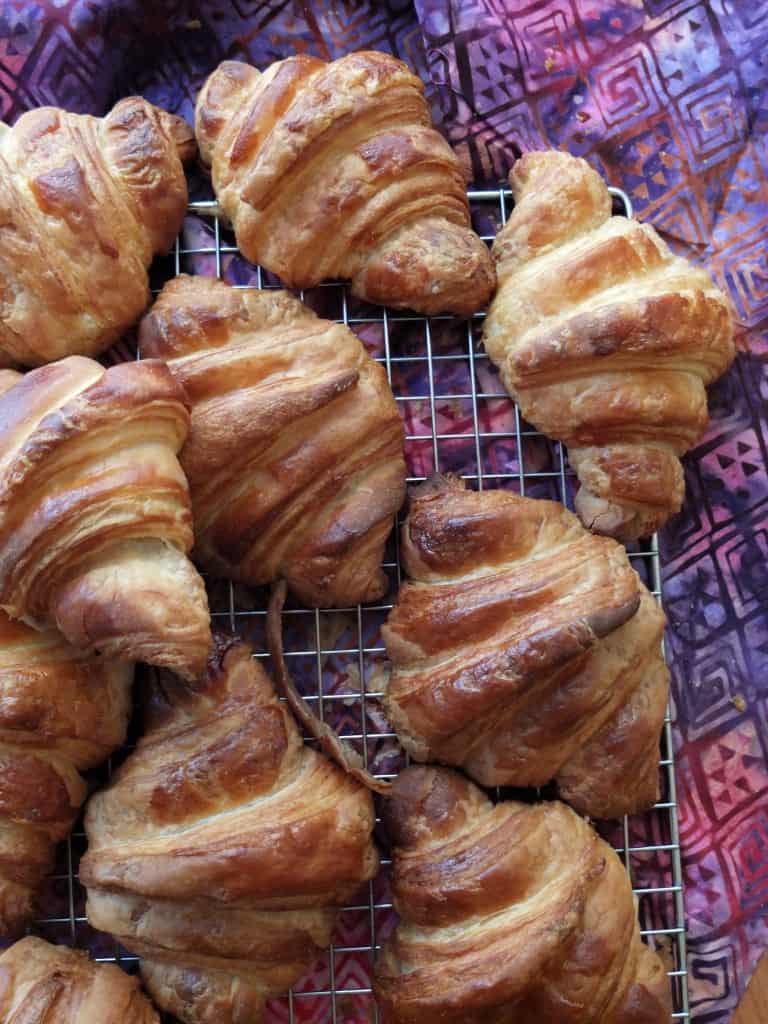 Alecia Bakes made chocolate eclairs which I think look great, especially for a first attempt, and the chocolate custard sounds like my idea of heaven. I agree that adding a glaze as well might be just too much!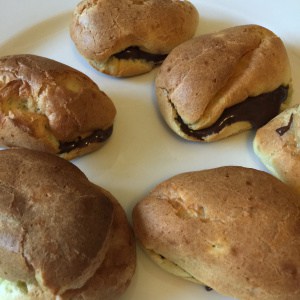 The Baking Hermit made these beautiful choux au craquelin, with a crunchy layer of chocolate chaquelin on top and filled with chocolate creme chantilly.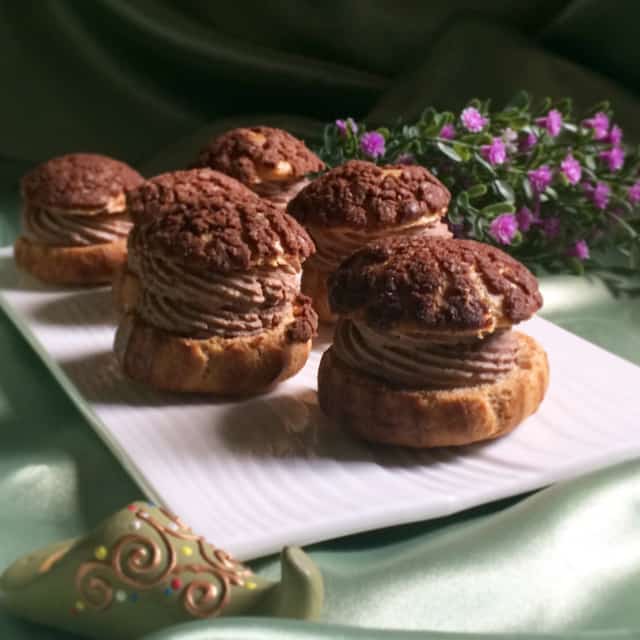 Next we have French-inspired red, white and blue macarons, also from The Baking Hermit. The flavours sounds amazing – blueberry chocolate ganache for the blue shells, salted hazelnut praline buttercream for the white shells and strawberry cheesecake for the red shells.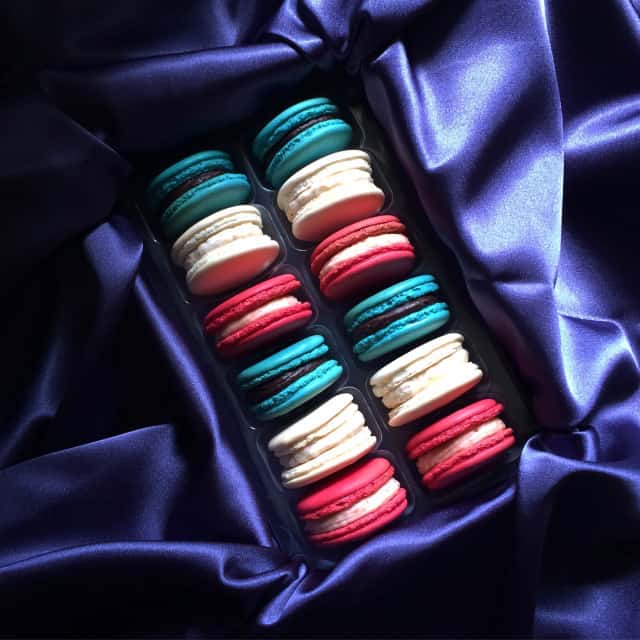 Cakes by Noah made something I didn't know was possible, gluten-free profiteroles, and showed that gluten-free doesn't mean missing out on delicious treats. Just look at this tower of chocolatey goodness.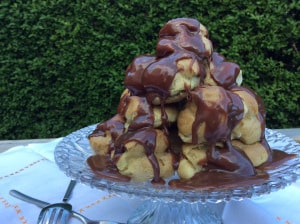 Philip from Baking Fanatic made orange and cranberry macarons with flavour crammed into the shells as well as the filling. The gold decoration just sets them off perfectly.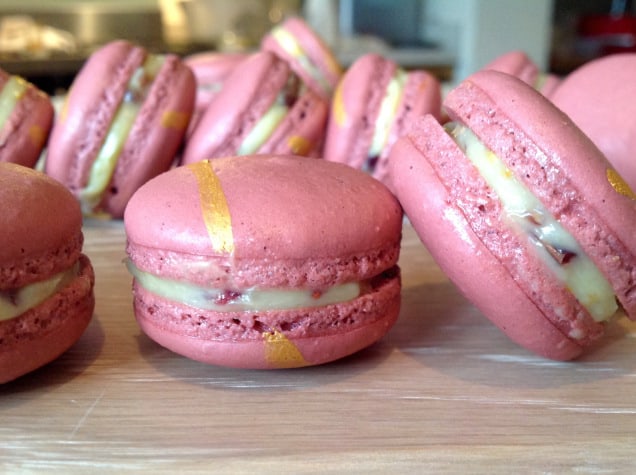 Philip from Baking Fanatic also made these easy orange and rhubarb Danish pastries using a quick croissant dough, and has lots of great tips of more shortcuts you can use in delicious pastries.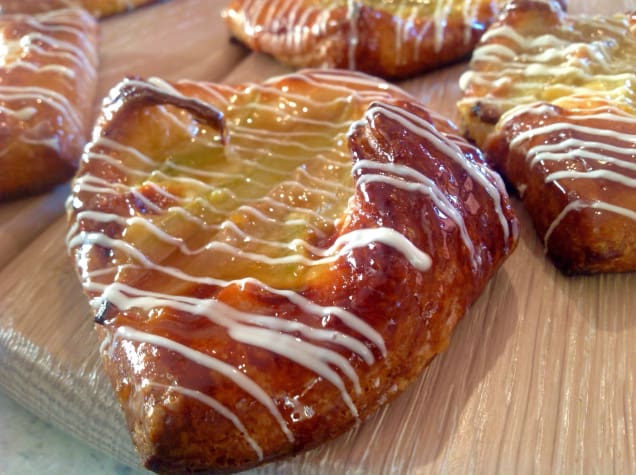 Ian from Bubbleless made homemade chocolate eclairs which look like just the thing for afternoon tea.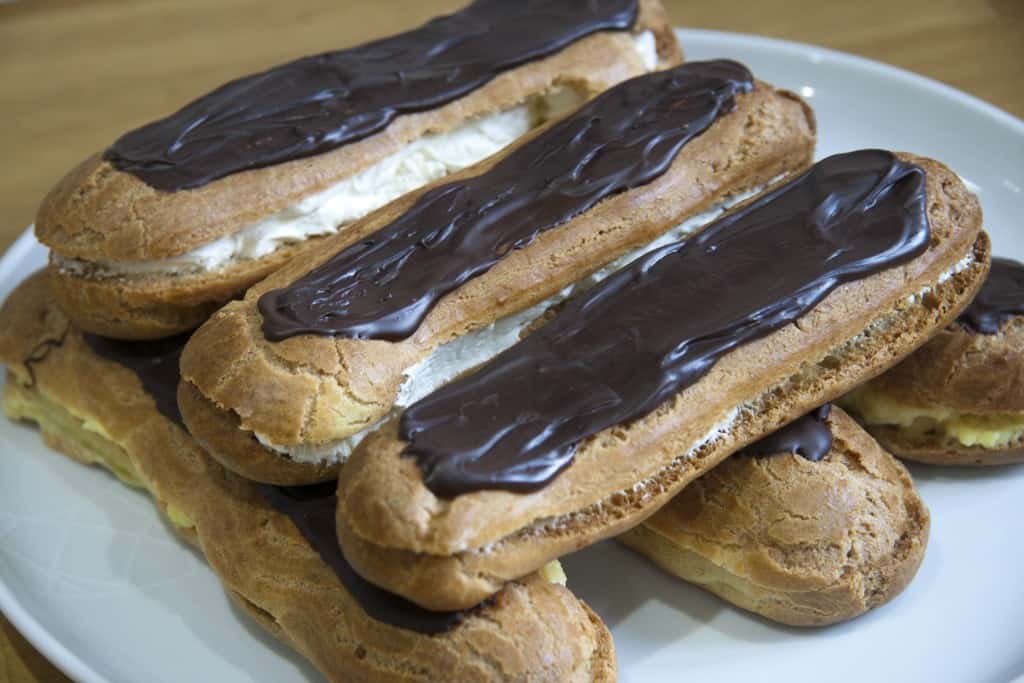 Angela from Patisserie Makes Perfect made gin and tonic cronuts. The crème patissière is made with gin and lime juice, and the icing is made with tonic water and more lime juice – so zingy!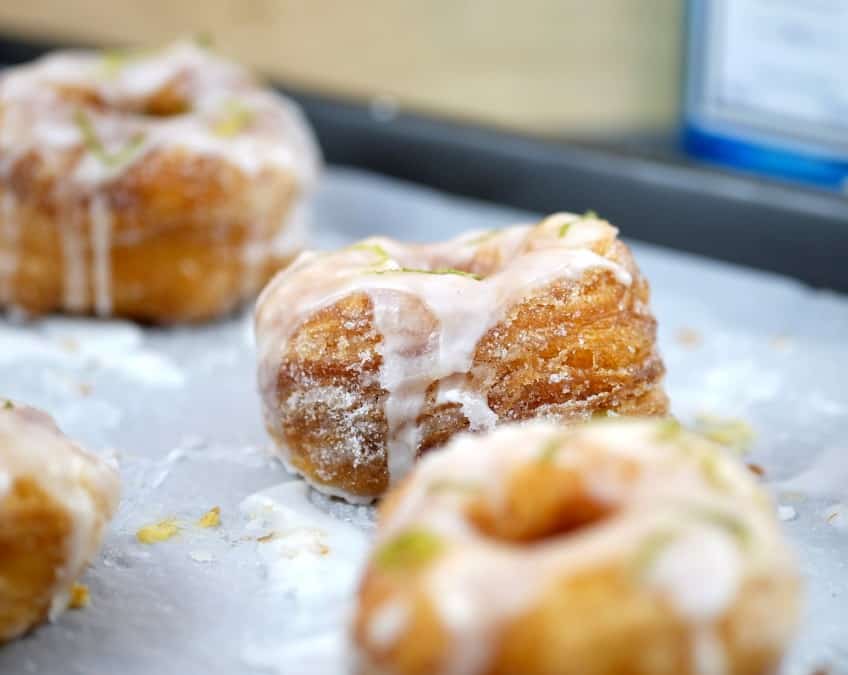 Next, from The Baking Hermit, is a pistachio tart which had me drooling at the screen.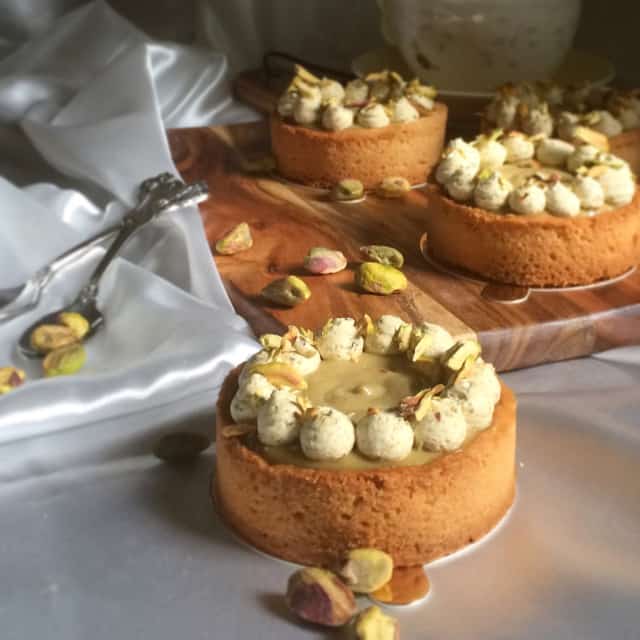 Sarah from Tales from the Kitchen Shed also made a tart, this time an easy lemon tart, which looks so refreshing.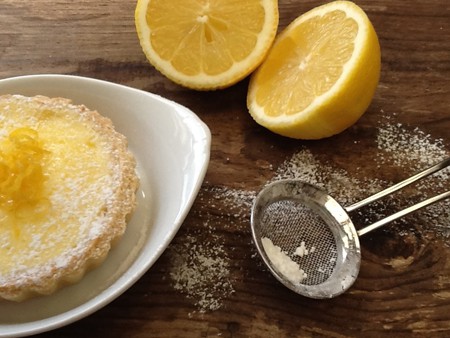 Finally, my entry was lemon curd choux buns, which I really enjoyed making and were very tasty.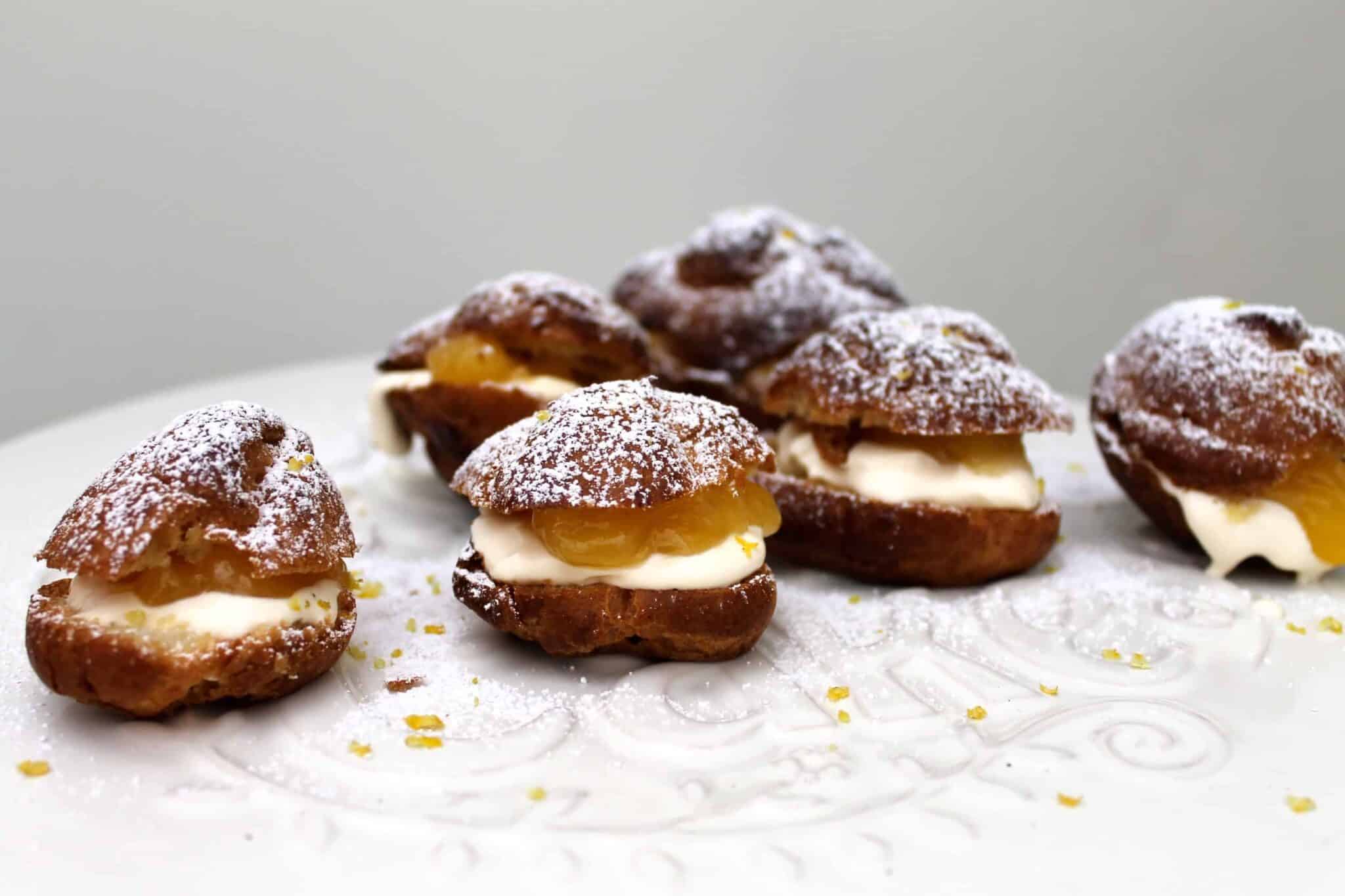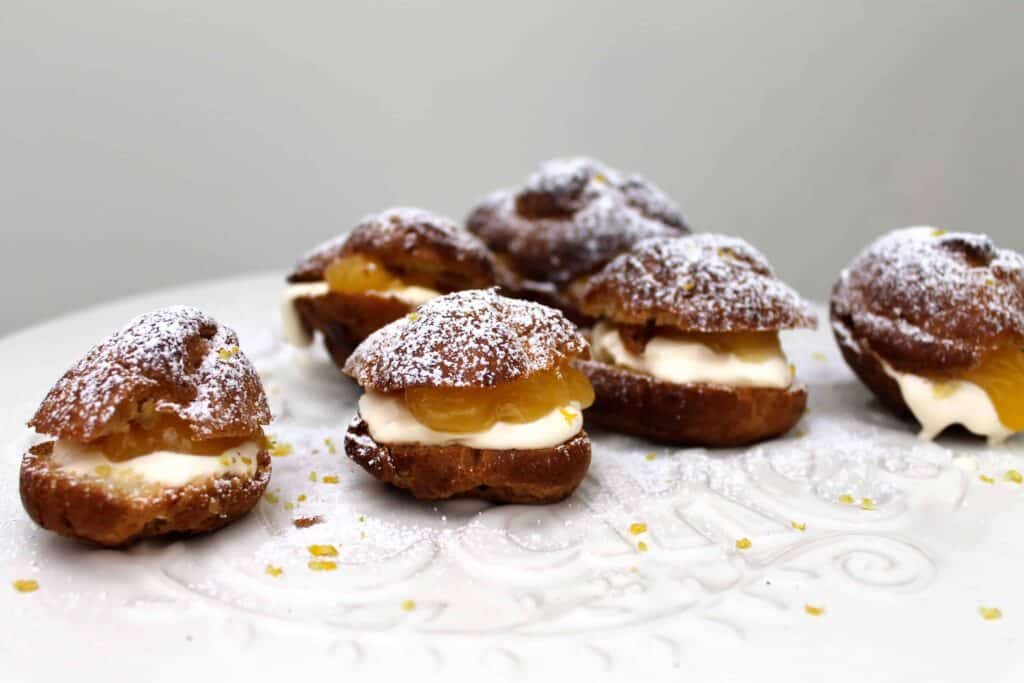 I'm sure you'll agree that there is a great lineup of bakes here. I hope you enjoyed taking part and look forward to seeing your entries in June! Klaxon: The new linkup is now live here and is being hosted by Kevin at The Crafty Larder.