I hope you had a great Easter and are enjoying the new lighter evenings. The arrival of Spring, with new growth in the garden, blossom, and the first flowers, always puts a smile on my face. There are fresh ingredients to bake with and now that Easter has passed and all the Easter eggs have been eaten, I am looking forward to baking with blood oranges and all kinds of Spring ingredients.
Did you watch Bake Off: Crème de la Crème this week? I enjoyed it a lot, with its insight into professional pastry chefs making their patisserie creations. It's not as good as GBBO of course but you might like it if you have an interest in patisserie. The miniatures round was my favourite, with the framboisiers, Paris-Brest and cylinders. The level of detail in those bakes was amazing! It will certainly inspire me to try some new things out I am sure.
Last month saw six lovely entries into Perfecting Patisserie, which are all shown below. You can click on the recipe names to visit the blogs who entered and get the recipes. As well as two delicious hot cross bun recipes, we have baked doughnuts, matcha biscuits, macarons and croissants! A delicious array of entries I'm sure you'll agree.
After the roundup you'll also find the new challenge for April below. If you are a blogger and have blogged a patisserie-inspired recipe this month, do join in!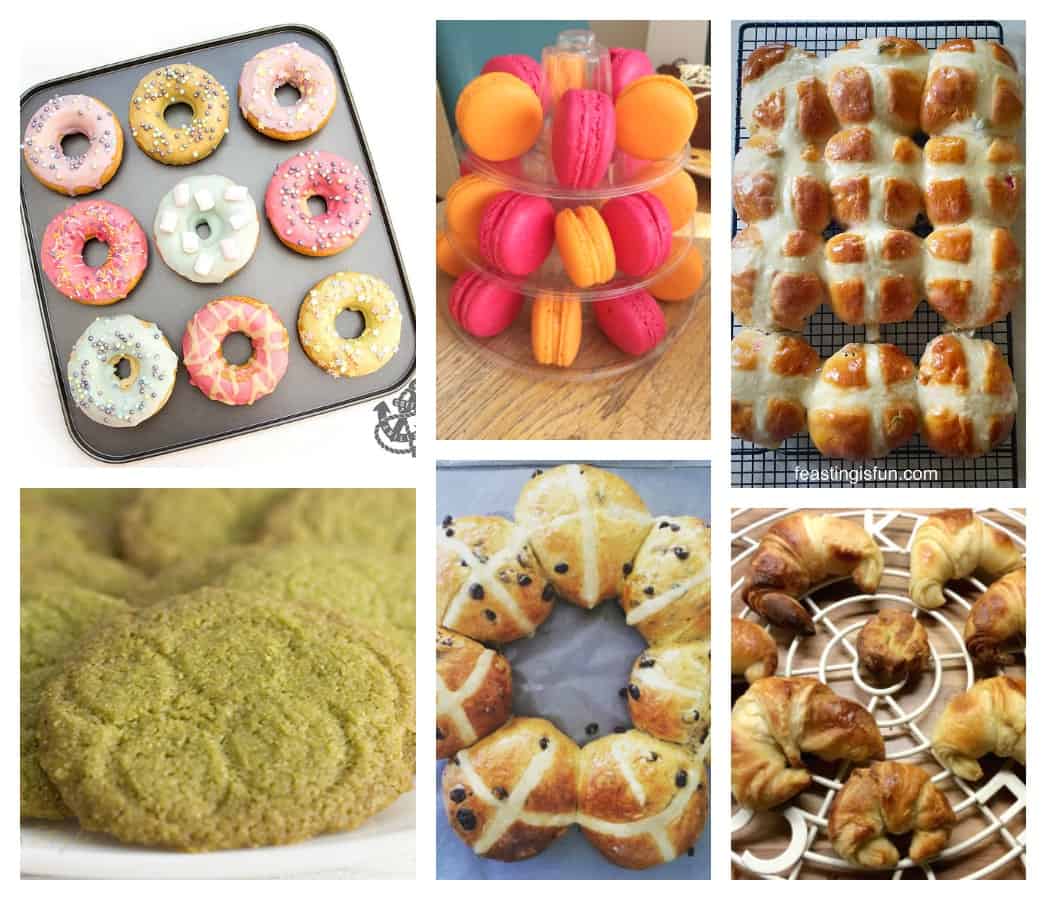 Perfecting Patisserie March Roundup
Margot from Coffee and Vanilla sent in her beautifully decorated baked not fried doughnuts with vanilla glaze, made for a school bake sale. I imagine they sold out very fast!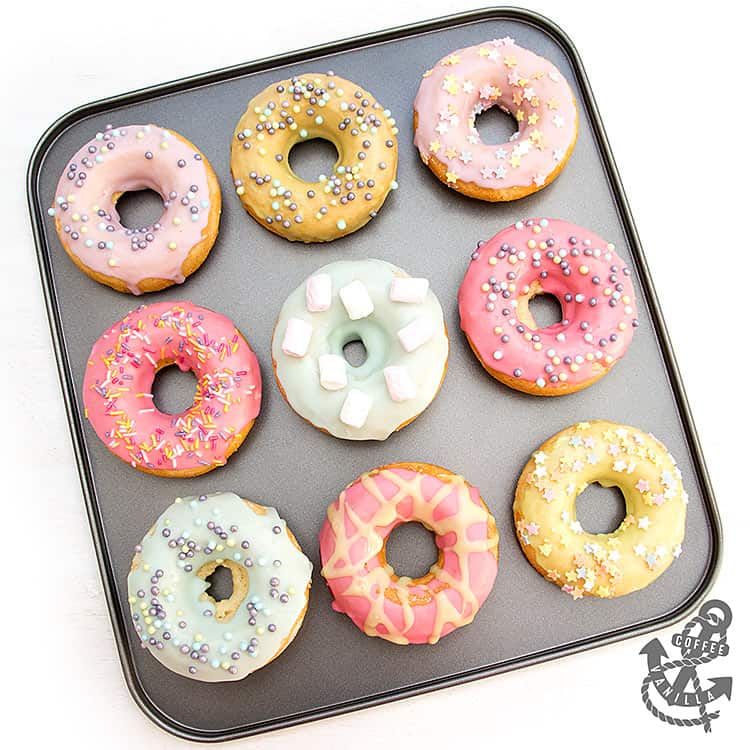 Anca from Cookstyle made pretty matcha biscuits. I have some matcha at home too and can't wait to try it out in baking, and these look like an ideal first bake for me to try!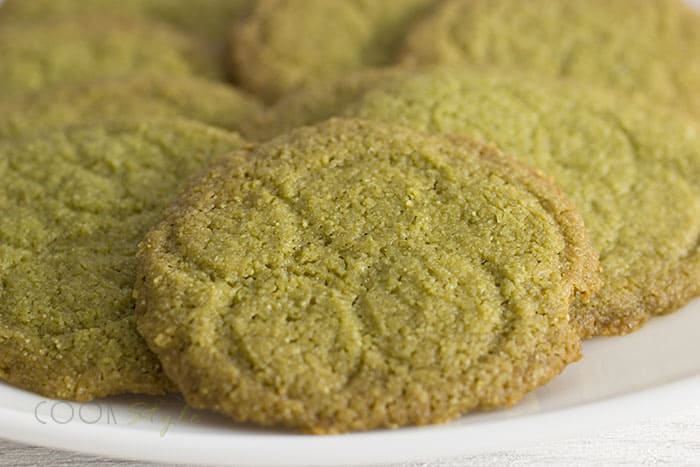 From Becks Bakes comes her excellent post on Macaron Mysteries, with lots of tips on attempting this tricky bake. Already bookmarked by me to read in detail!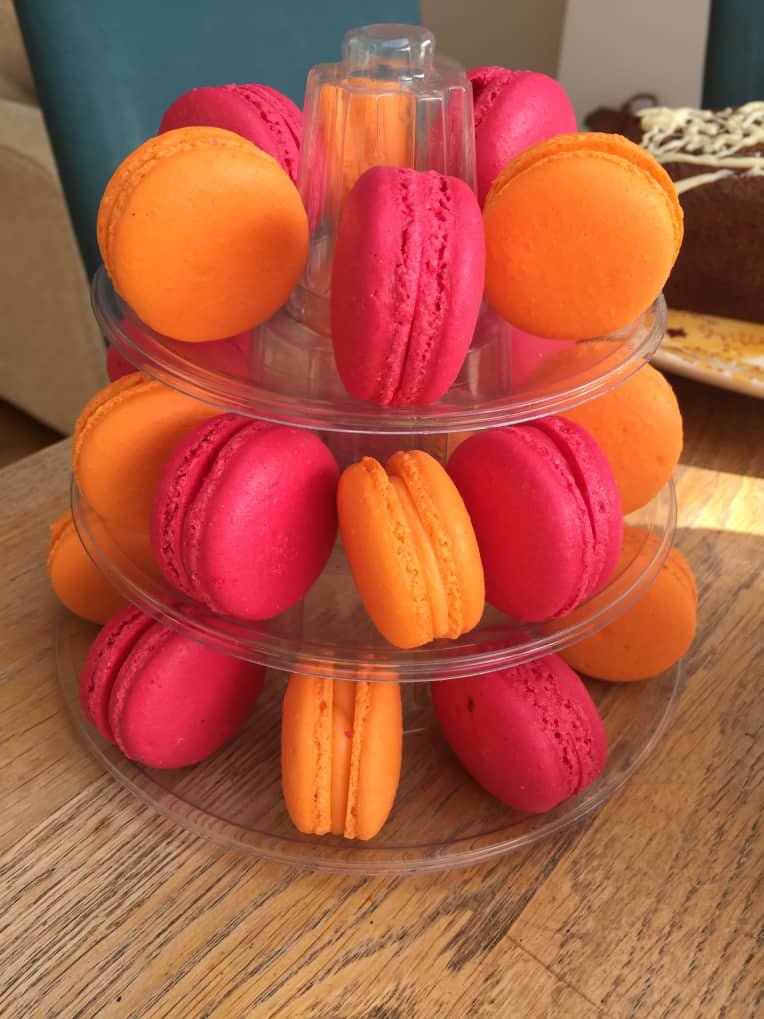 Baked to Imperfection sent in her handsome hot cross buns, which look wonderful for a first attempt I'm sure you'll agree.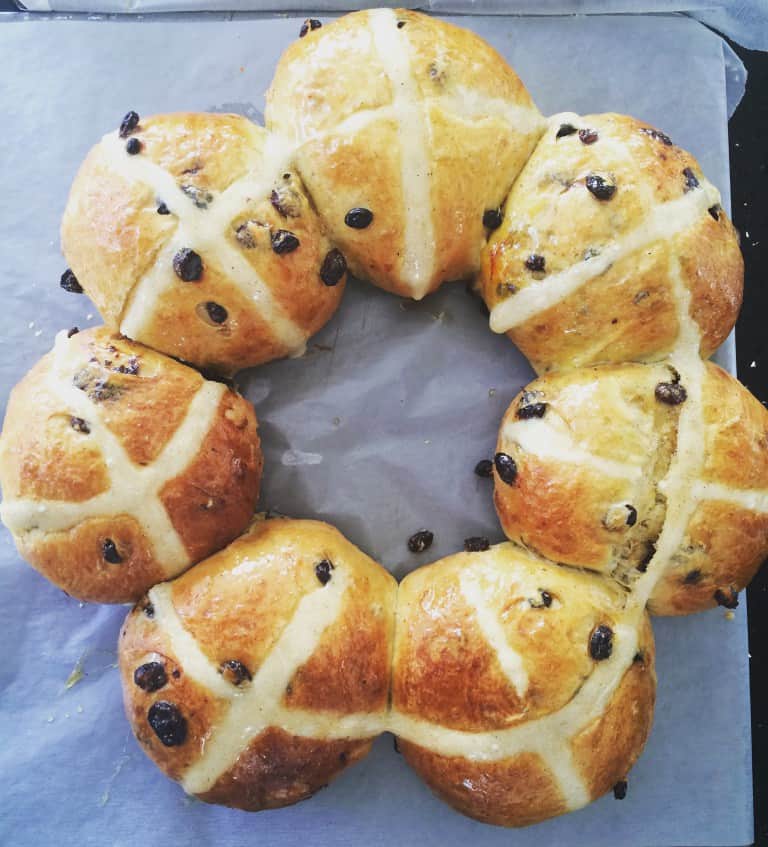 Sammie from Feasting is Fun also sent in hot cross buns, hers are cherry bakewell hot cross buns, with two kinds of cherries in them instead of mixed fruit. I love this idea and bet they would be great all year round!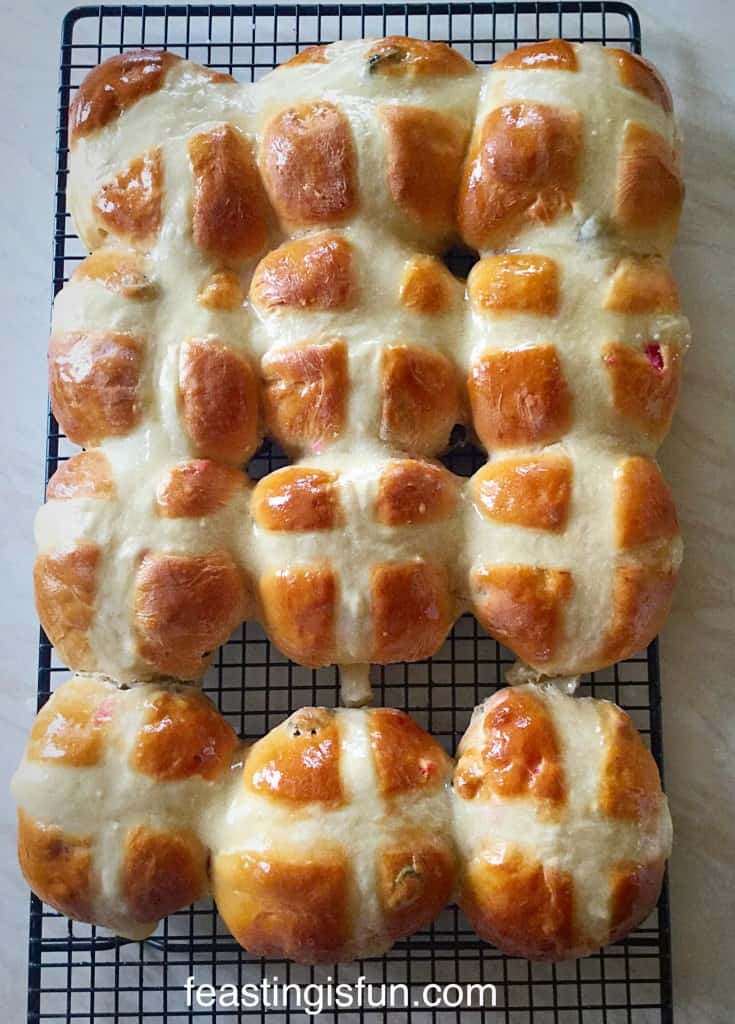 My entry was croissants made during a breadmaking class. Due to birthdays and illnesses I didn't manage a new bake to enter into the challenge this month, but am sure I will this month.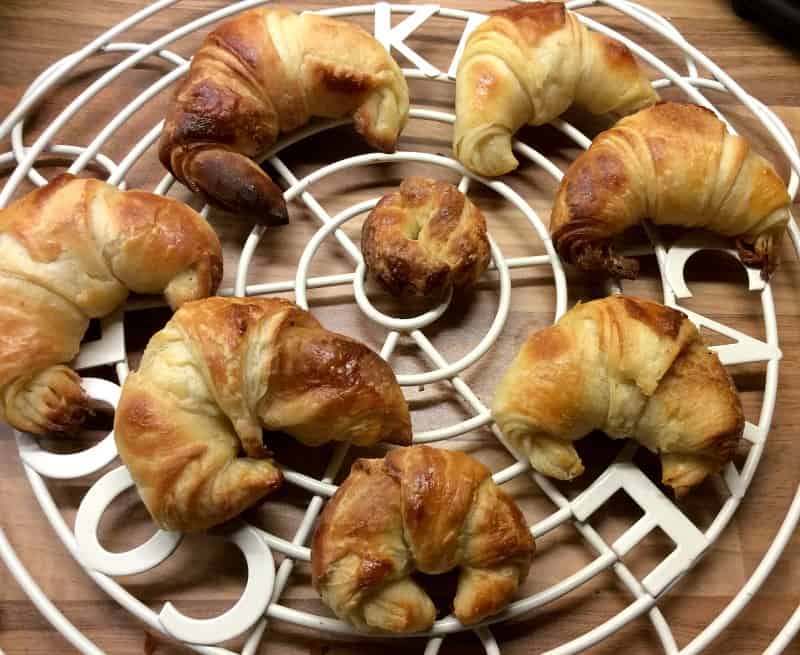 If you have a baking blog and might like to take part, remember I do a full roundup each month, as well as commenting on and pinning each entry, and RTing on Twitter. So it's great for a bit of additional exposure and sharing.
Perfecting Patisserie April Linky
As usual, the definition of pâtisserie for the challenge is very wide and also includes viennoiserie e.g. croissants, pastries and so on. Anything you might find in a Pâtisserie cookbook is fine! This month there is NO THEME.
Please link up your patisserie recipe posted in April using the linky below, and check the guidelines below.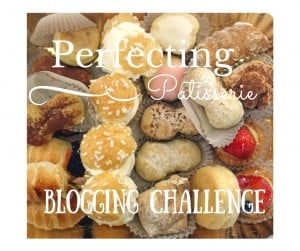 Perfecting Patisserie Challenge Guidelines
Post your pâtisserie recipe on your blog.
You can link up any pâtisserie or viennoiserie recipe. Sometimes there may be a special theme, so keep an eye out for that. This month there is no theme.
Use the Perfecting Patisserie badge (above) in your post and link back to this post.
Please link up new blog posts only (not old).
Use the linky below to enter.
It's fine to join in with other challenges as well if your entry meets their criteria, and you can enter up to 3 entries per month, per blog, into this challenge if you like.
The challenge will run until the 28th of each month. The hosting blog will post a full round up at the end of the month.
On Twitter, tweet your entries to @bakingqueen74 and use the hashtag #perfectingpatisserie and I will RT all I see.
All entries will be pinned to a dedicated board on Pinterest.
Please remember not to publish recipes from books etc on your blog without permission, to respect copyright. If you are using a recipe from a website, please link to the recipe.


[inlinkz_linkup id=621008 mode=1]