The second episode of #Great British Bake-Off with its theme of Biscuits is no doubt inspiring bakers and bloggers across the land to break out the biscuits and get baking again, like all the Swiss rolls and cherry cakes last week. I thought the florentines looked great, and let's face it I wasn't going to construct a 3D scene made entirely of biscuits at home. 🙂 The only problem I had when I looked up Mary Berry's recipe for florentines was that I don't particularly like nuts. So I thought I would use some more dried fruit and dessicated coconut in mine rather than chopped nuts, and make fruity coconut florentines. "Sacrilege!" I hear you cry. Well luckily Mary hasn't been round lately so fingers crossed she won't find out.
With the recipe on hand and having watched the episode, the method itself didn't seem that tricky. No cutting off the lacy edges or not knowing how big a spoon to use here! I imagine not having Paul and Mary in the room helped. I just had my six year old instead.
Recipe:
Adapted from Mary Berry's Florentines
50 g golden syrup
50 g demerara sugar
50 g butter
50 g plain flour
4 glacé cherries, chopped
50 g mixed peel
25 g sultanas, chopped
25 g dessicated coconut
50 g dark chocolate
Method:
Preheat your oven to 160 fan or 180 conventional oven.
I melted the syrup, sugar and flour together in a small pan over a gentle heat.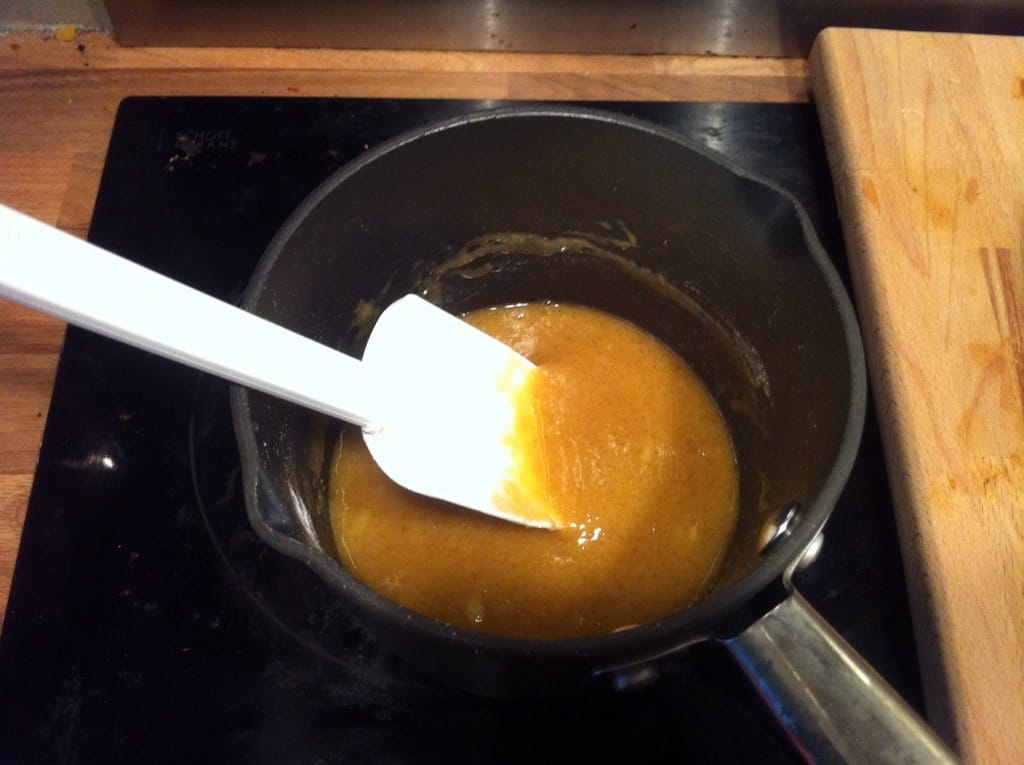 Next I removed the pan from the heat and stirred in the flour and fruit.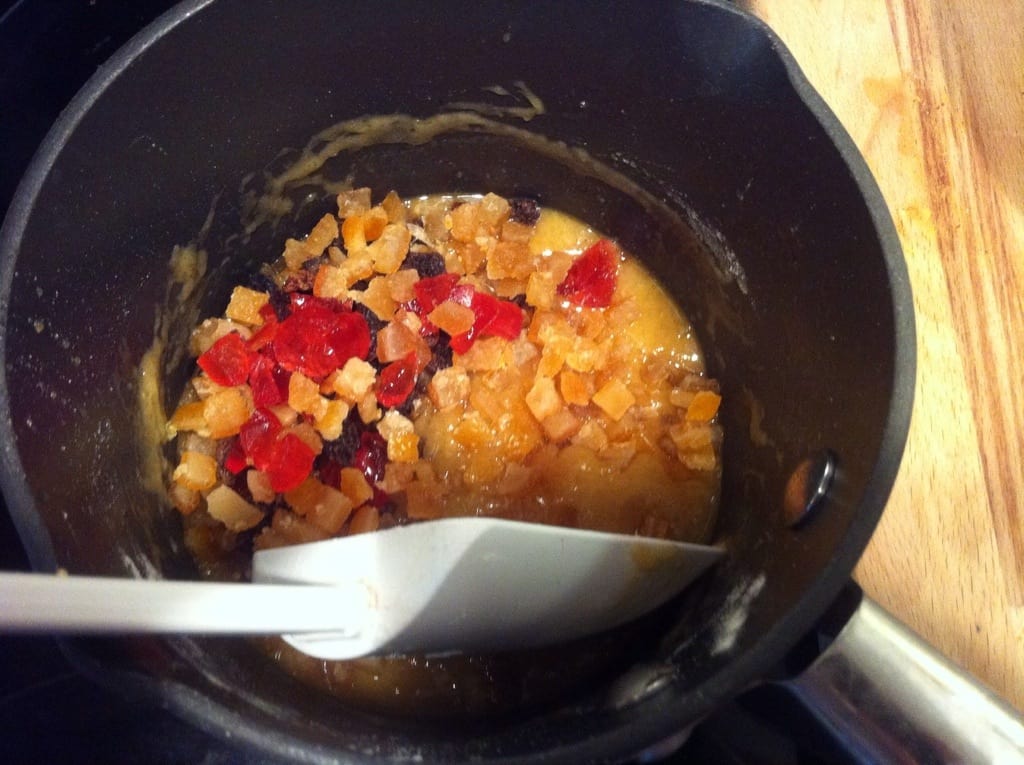 Finally I stirred in the dessicated coconut.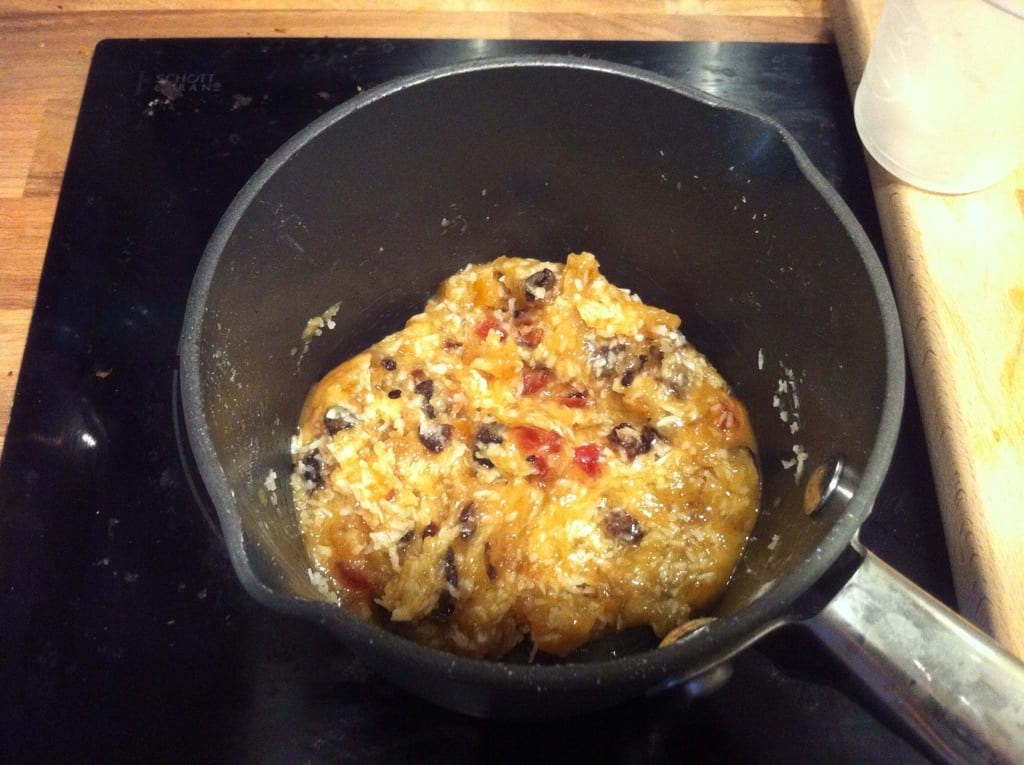 Next I put teaspoons of the mixture on three baking sheets lined with baking paper. I had to bake in two batches as I couldn't fit them all in at once.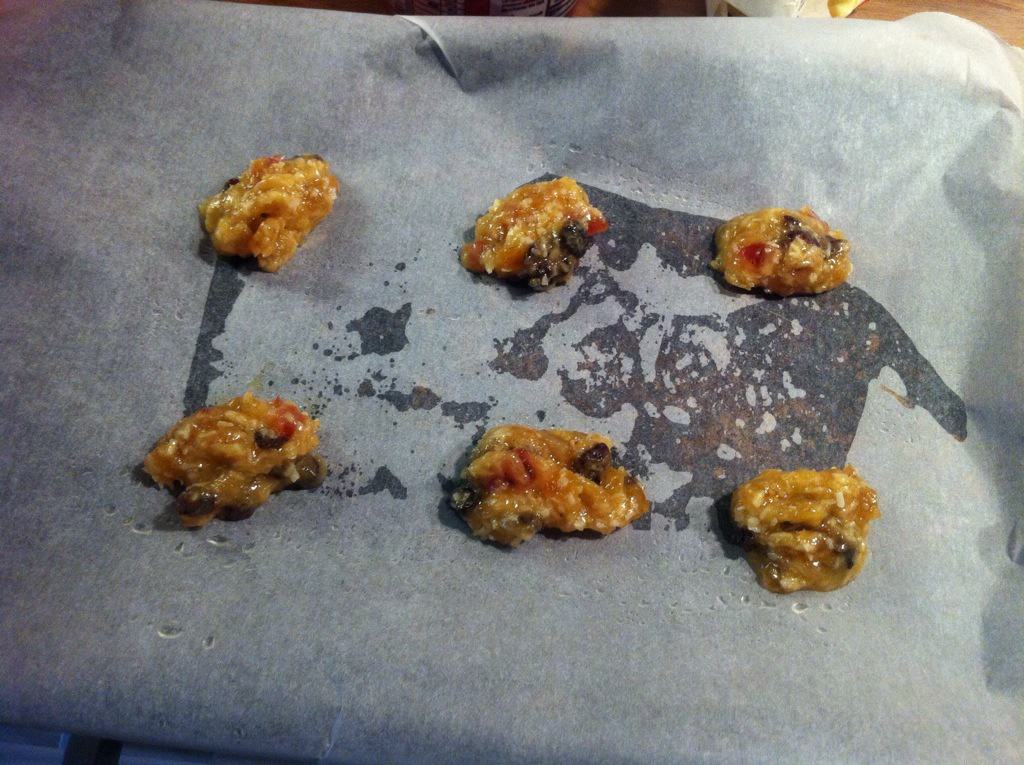 I watched like a hawk like last night's GBBO bakers, and I found my florentines were ready between 9 and 10 minutes.
The fruity coconut florentines were then left to cool while the second batch went in.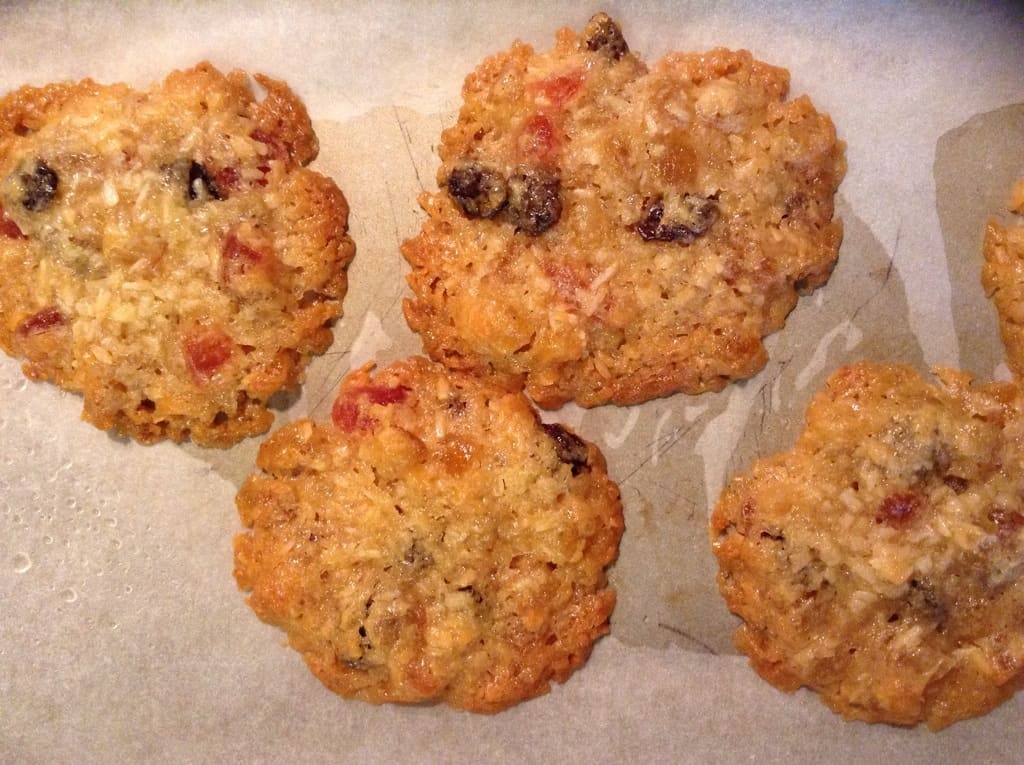 After a few minutes I transferred them to my lovely new round cooling rack to cool completely.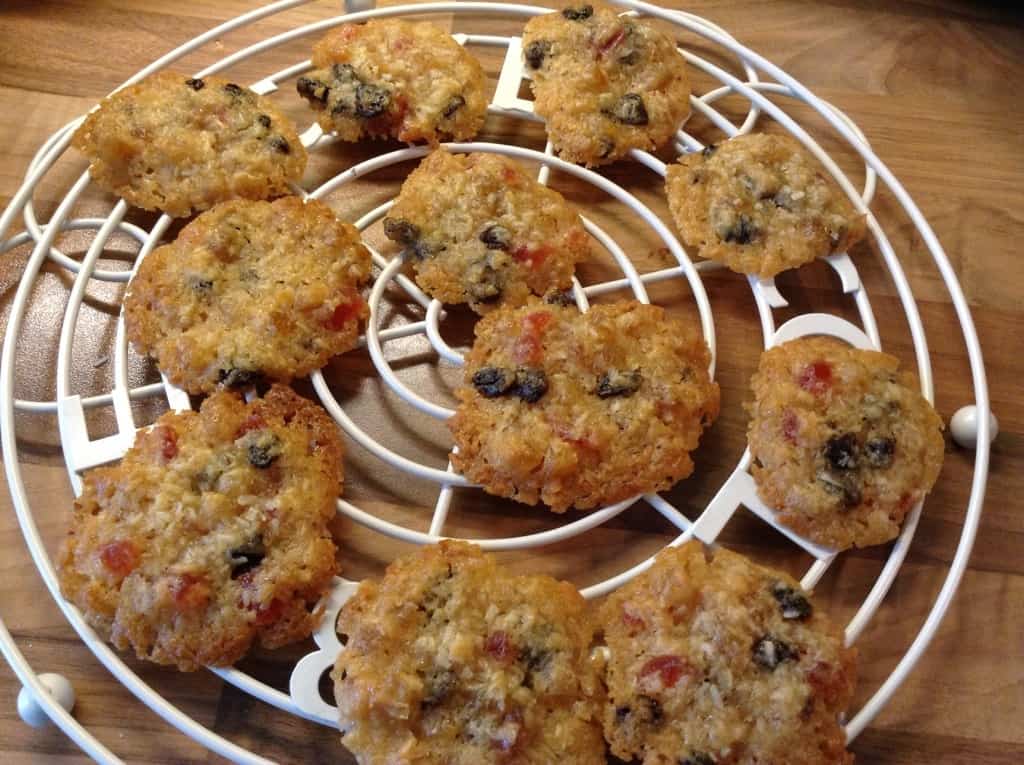 Later I melted the chocolate and spread it on the base of half of the biscuits, and made the zig zag pattern with a fork when nearly set.
These are delicious with a cup of tea, and great for a special afternoon tea with visitors.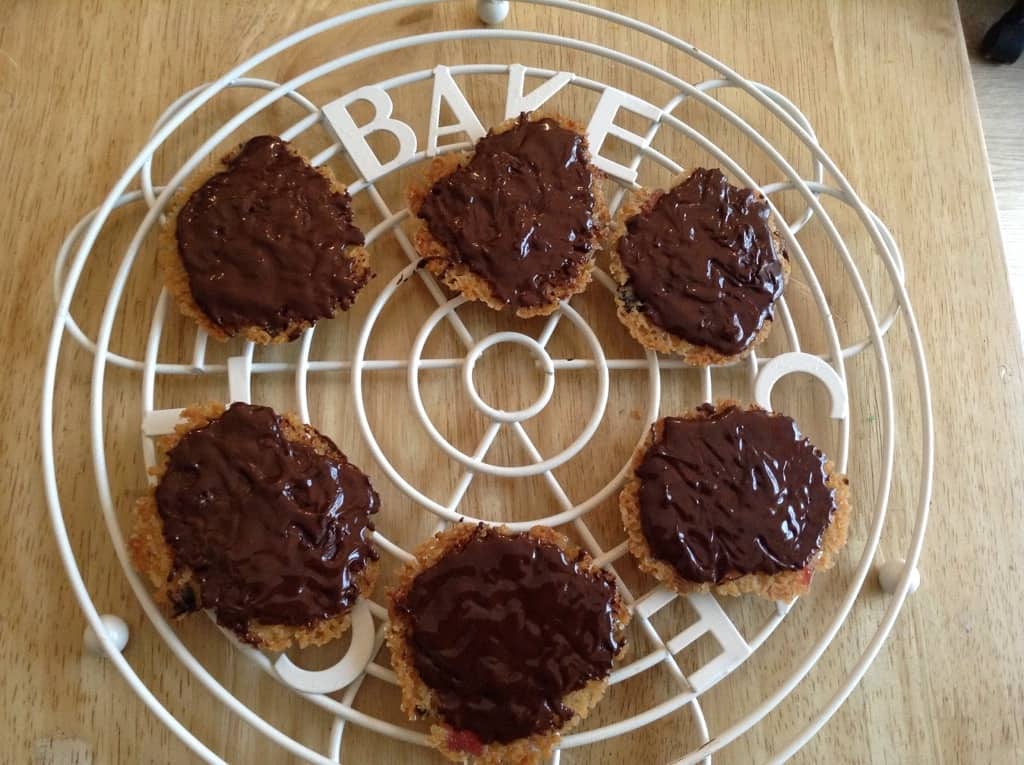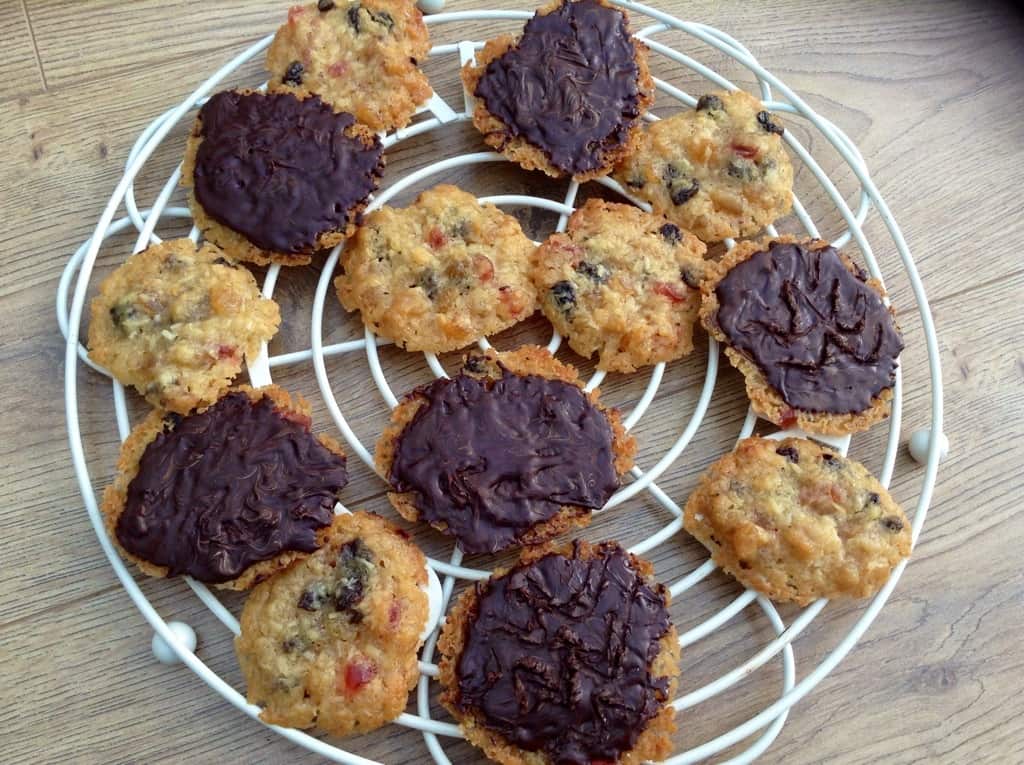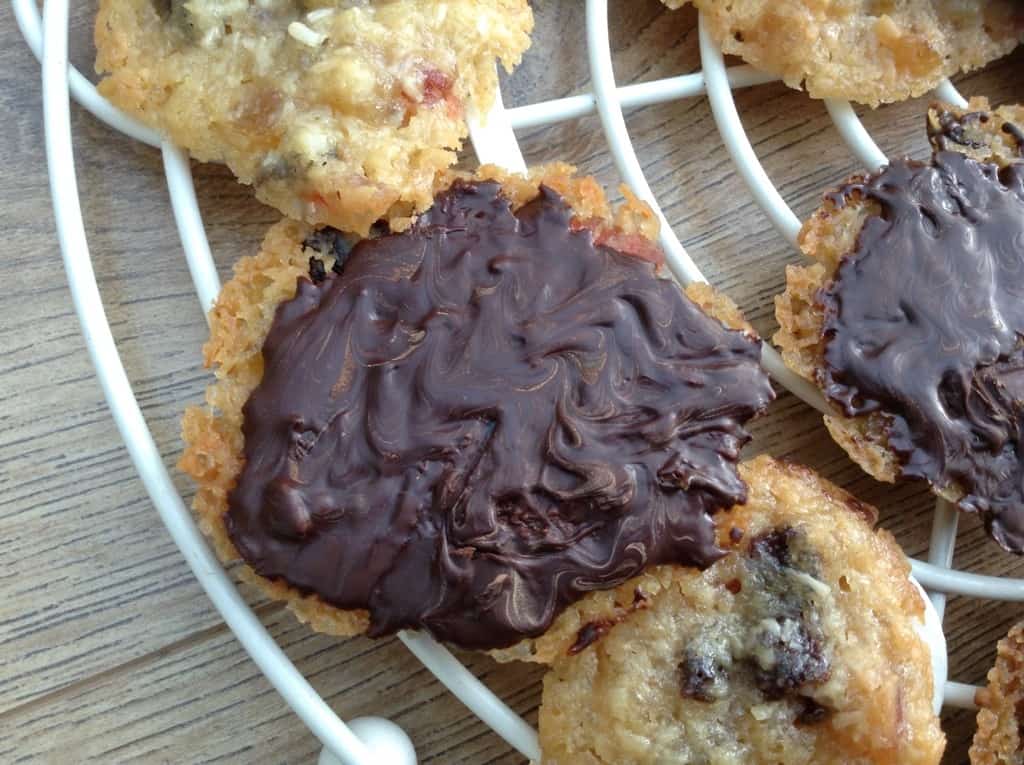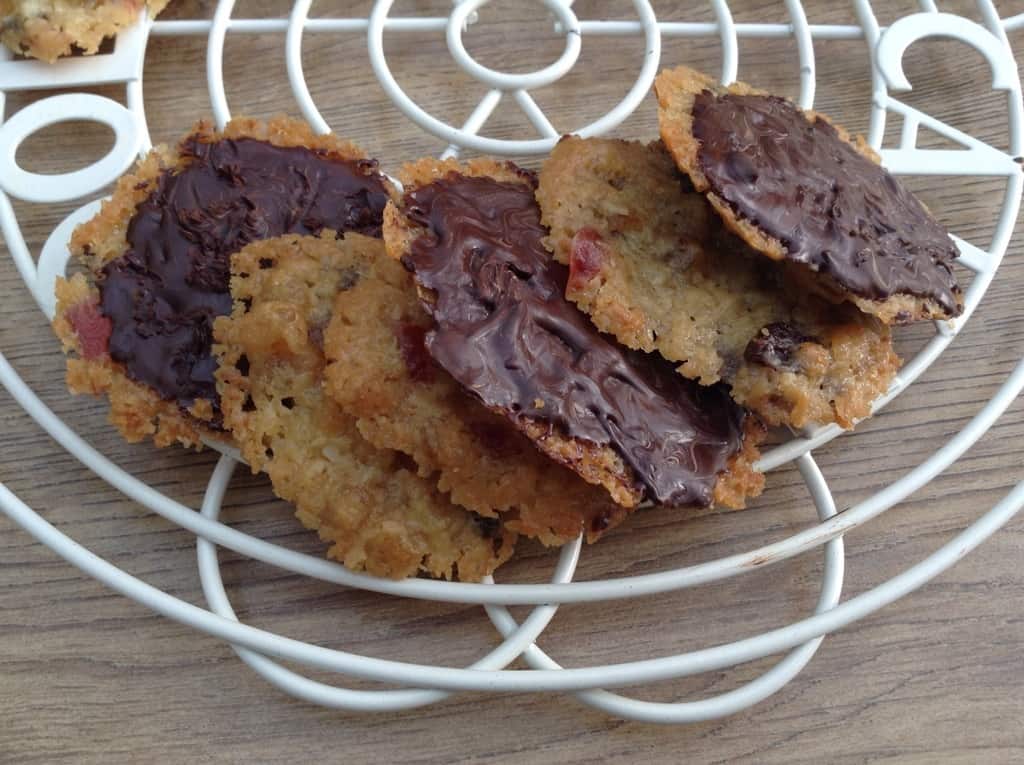 I am linking up with #CookBlogShare,  #recipeoftheweek and #BakeoftheWeek.
I'm also linking up with the #GreatBloggersBakeoff run by Jenny at Mummy Mishaps, the second week can be found here
Last but not least, I am linking up with GBBO Bake Along with Supergoldenbakes