Slow Cooker Cinnamon and Raisin Bread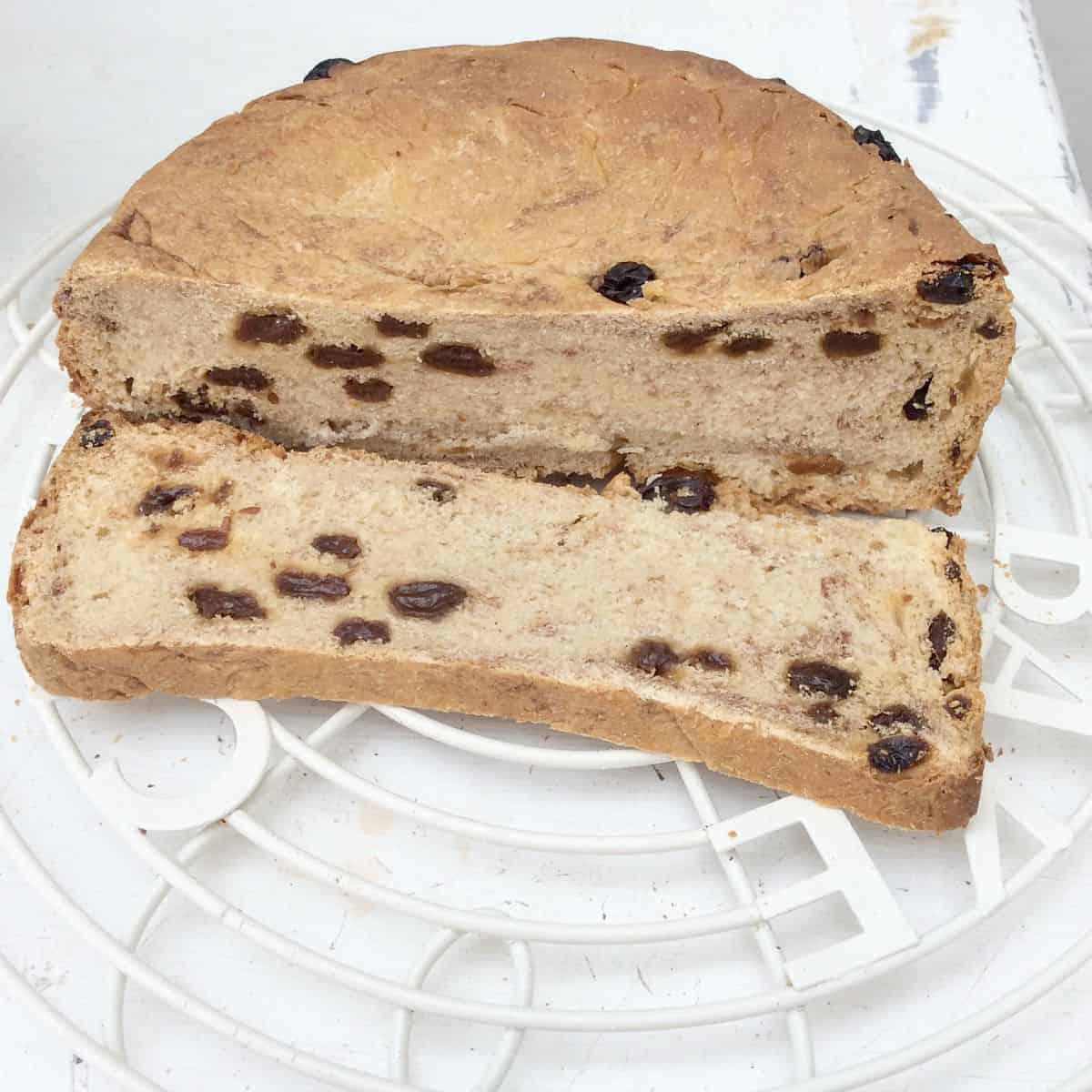 If you want to make a delicious loaf of bread during the summer, you can put your slow cooker to good use and beat the heat in the kitchen. There's really no need to heat up the place with your oven! And any time of the year, why not save money by baking in your slow cooker, which only costs a couple of pence per hour to run.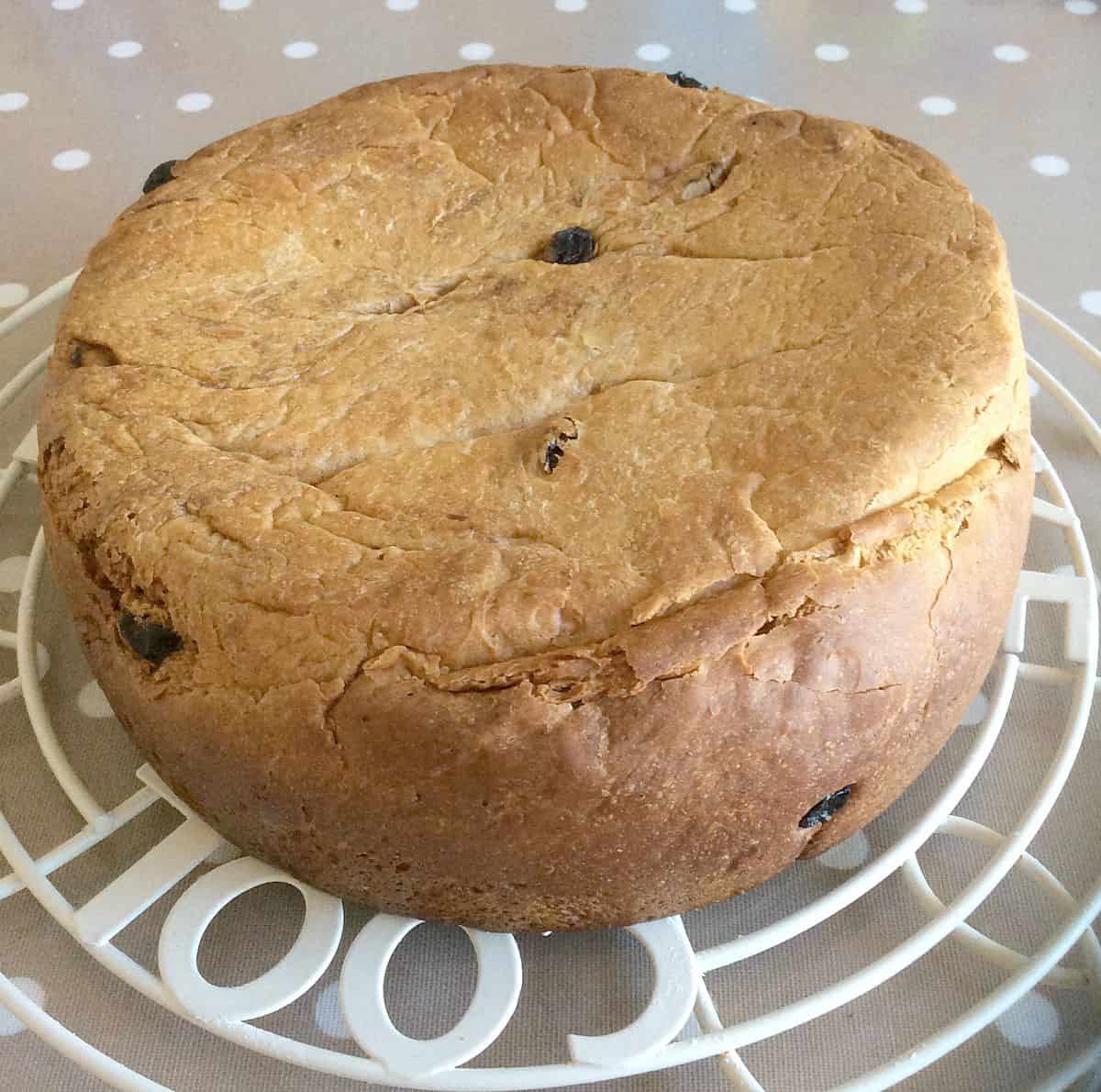 This gorgeous loaf of slow cooker cinnamon and raisin bread was baked in my slow cooker on a hot summer day, while I played in the garden with my children and got on with other jobs. Why not try it today?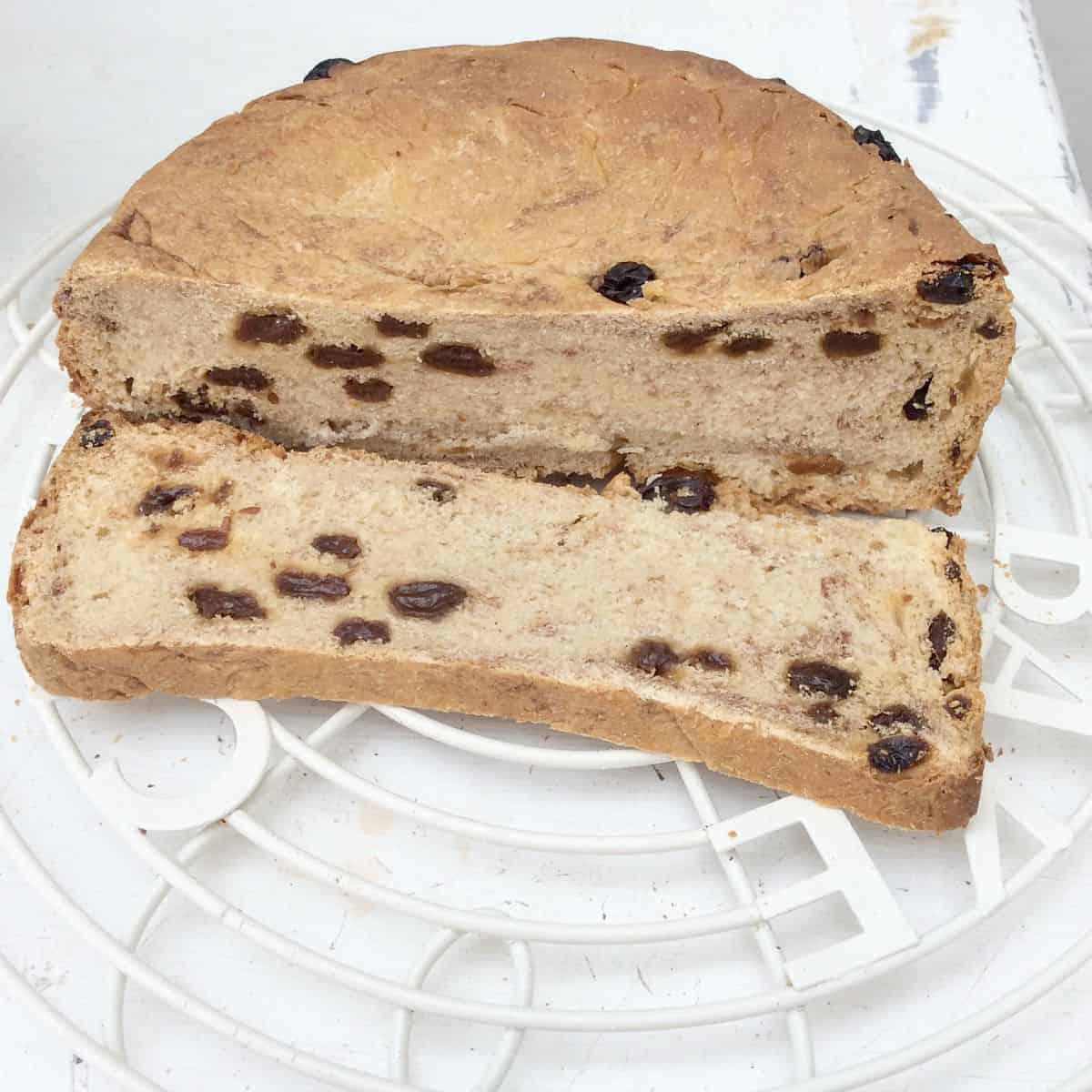 I don't know about you but I really like cinnamon and raisin bagels and bread all year round. Making my own bread always makes me feel like I have accomplished something, so I decided to make a loaf of cinnamon and raisin bread for us to enjoy for breakfasts and as an afternoon snack. Using the slow cooker may make it take longer but there is always something that needs doing at home (hopefully that is not just me!), so I could leave the bread to bake while I ticked a few things off the to-do list.
Recipe:
450 g strong white flour
2 tsp easy bake yeast
0.5 tsp salt
55 g caster sugar
55 g unsalted butter
1 egg
120 ml boiling water
120 ml milk (I used whole milk)
2 tsp cinnamon
110 g raisins
Method:
Place the flour, yeast, salt and sugar in a bowl. Make sure you put the yeast on the opposite side of the bowl to where you add the salt.
Rub in the butter and then stir in the egg. Then add the milk and water and mix well, until a dough is formed.
Place the dough on a lightly floured surface and knead for ten minutes. Place the dough in an oiled bowl, covered with clingfilm, to prove for approx one hour or until doubled in size. If you do this on a hot day like I did, it will grow huge!
Remove the dough from the bowl, press it down lightly with your fingers, and knead in the cinnamon and raisins.
Form the dough into a round, and place it back in the bowl and cover. Leave it for around half an hour, until it has risen again. 
Place the dough in an oiled silicone dish, and place it in your slow cooker. I used my 5.7 litre crockpot, and an eight inch deep silocone cake pan fits into it. The crockpot can also be run dry, but check the instructions for your slow cooker, and add water under the pan if needed.
Cook on high for approx 2 hours, turning from time to time to brown both top and bottom.
To brown off the top and ensure the crust is crunchy, place the bread in a hot oven (200 degrees) for 5-10 minutes.
Allow to cool completely and serve fresh or toasted, with lashings of butter.
For more fruity bread ideas, take a look at these from fellow food bloggers:
I'm sending this post over to a few places: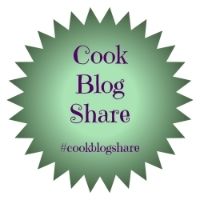 ---
---