Look at this gorgeous slow cooker lime polenta cake, so simple yet so delicious.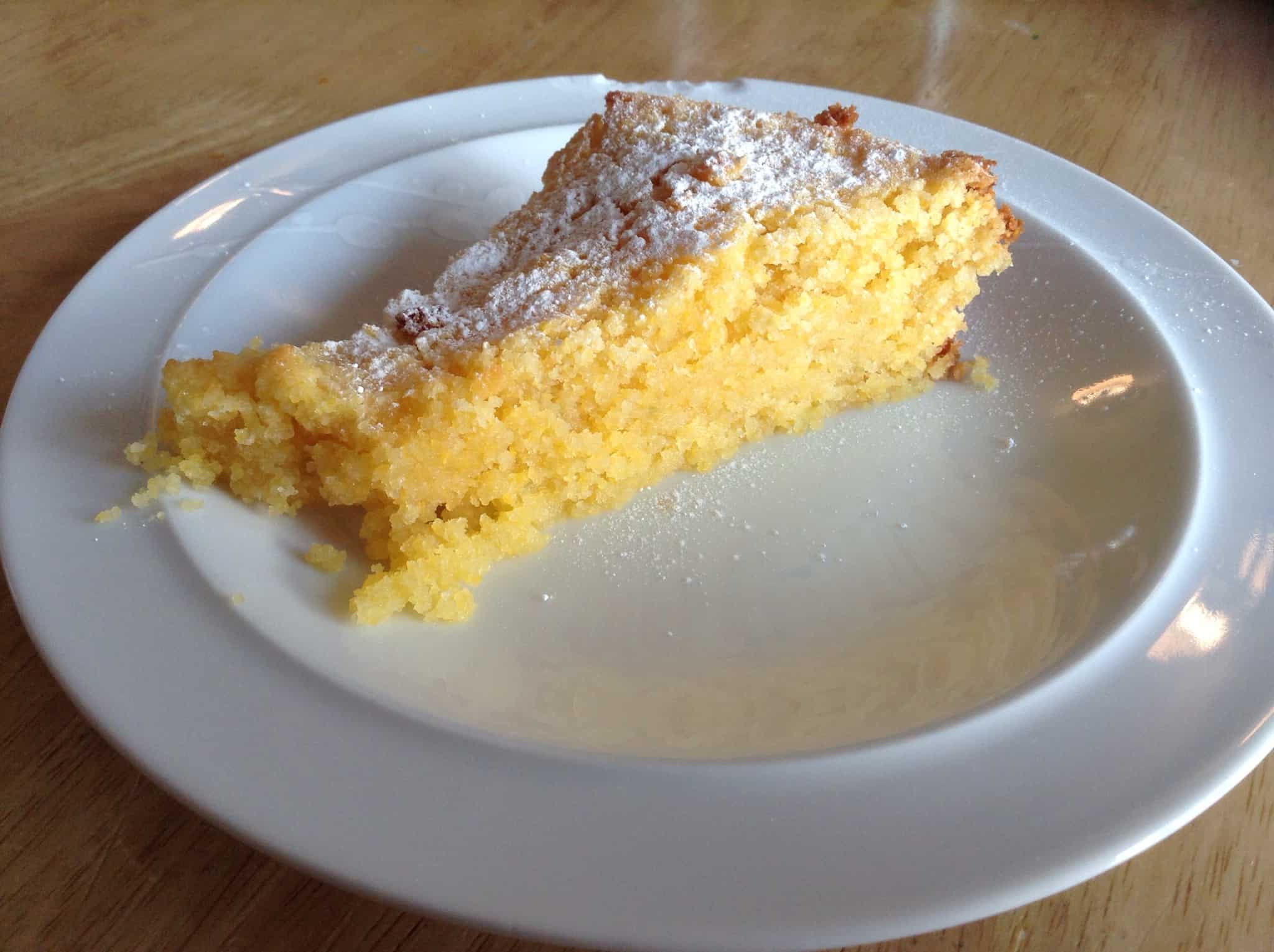 As it is gluten-free (if gluten-free baking powder is used) and contains only ground almonds and polenta, the cake is very soft and falls apart easily, so needs to be handled with care.
Recipe:
225 g butter
225 g caster sugar
190 g ground almonds
3 medium eggs
1 tsp of vanilla extract
Zest of two limes
Juice of one lime
110 g polenta
A grinding of salt
1 tsp baking powder (use gluten-free for a completely gluten-free cake)
Method:
Grease an 8 inch silicone pan.
Cream together the sugar and butter using an electric handmixer, until light and fluffy.
Stir in the ground almonds and add the vanilla extract.
Add the eggs one by one, mixing well between each one.
Add the lime zest, lime juice, salt and polenta, and mix until fairly smooth.
Pour the mixture into the silicone pan and place it in your slow cooker (I used a 5.7 litre one). Add some water beneath the pan if required by your slow cooker. 
Replace the lid, tucking a tea towel beneath it to stop water dripping onto the cake.
Cook on high for approx 2 hours or until a toothpick comes out clean.
Allow to cool completely then carefully remove from the silicone pan.
Dust with icing sugar to serve, and add some mascarpone on the side for an extra treat.