January 2015 sees the one year anniversary of when I started writing my blog regularly. The blog originally came into creation in August 2013, but it was only in January 2014 that I started writing recipe posts at frequent intervals.
So this seems like a good time to look back at my favourite recipes from the past year, as 2015 approaches.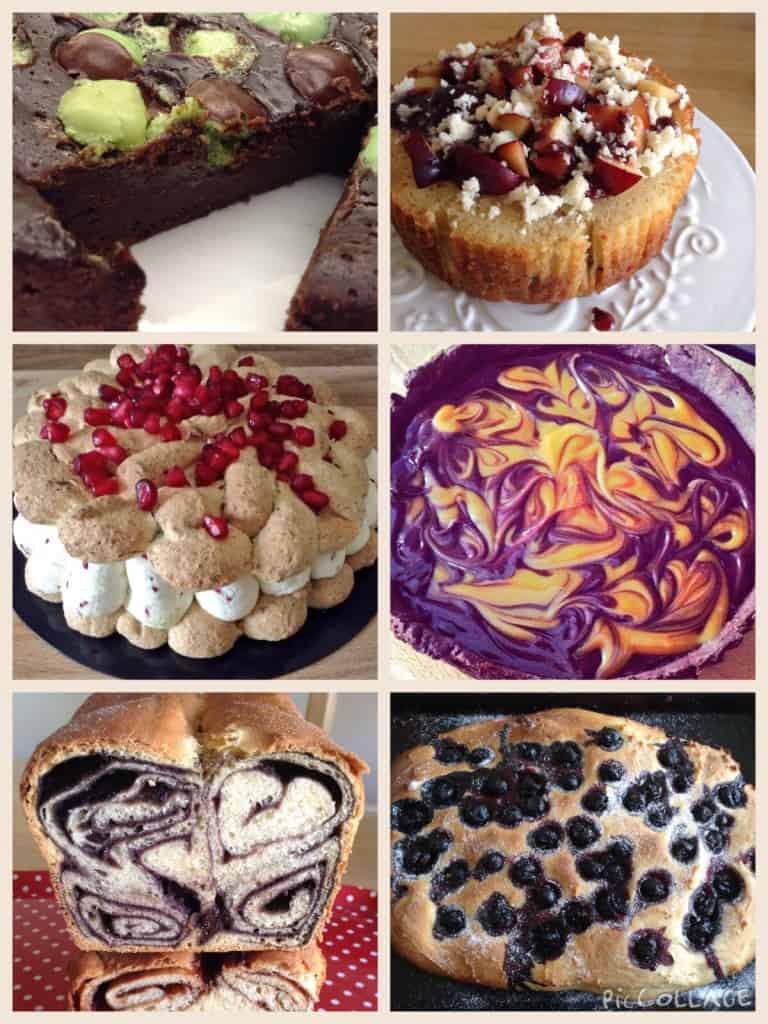 Slow cooker chocolate and Mint Aero Bubble cake from last April was delicious and naughty so ticked all the right boxes for me.
My slow cooker plum and almond cake had all the flavours of autumn. It also won me a Golden Spoon from The Sunday Baking Club on Twitter.
This pistachio Dacquoise with raspberry and pomegranate was perhaps my most ambitious bake of the year and used new techniques I hadn't attempted before.
The chocolate and salted caramel tart was baked during GBBO for two different bloggers bake off challenges which saw me bake along with the series.
The Croatian Povitica was another bake inspired by GBBO. I seem to remember I baked this right before the episode when Chetna made it twice in two different challenges!
Lastly, my Blackcurrant focaccia looked great and won me a Golden Mixer Badge from BakeTalk on Twitter.
Most popular recipes of 2014:
These are the most viewed posts of this year.
1. Slow Cooker Chocolate and Mint Aero Bubble Cake – by a mile
2. Slow Cooker Marshmallow Brownies
3. Slow Cooker Cream Cheese Brownies
4. Slow Cooker Peanut Swirl Brownies
5. Slow Cooker Chocolate and Cherry Blondies
So do expect more slow cooker baking recipes from me in 2015!
Thanks for reading, I really appreciate it, and Happy New Year.