I can't wait for Great British Bake Off to come back on in a couple of weeks! How about you? Last year I baked along with the show every week, and joined in with the Great Bloggers Bake Off with Mummy Mishaps. I'm not sure I will manage to bake along every week this year though, but I'll try to bake along with some of the challenges that catch my eye.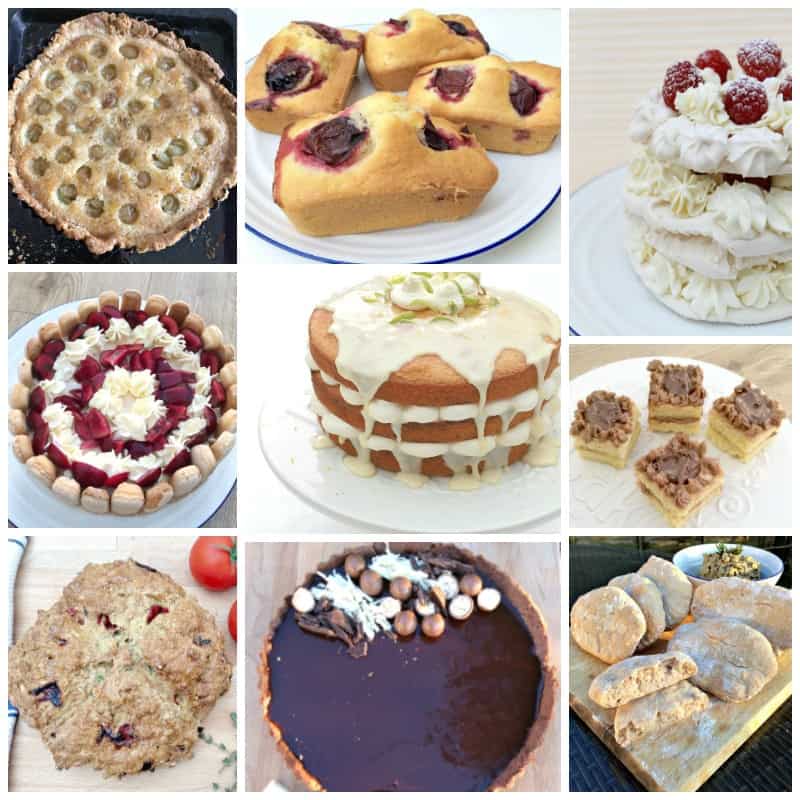 I wanted to bring together all my 2015 GBBO bakes in one place so I can look back at them. Always useful to look back at earlier recipes and see what techniques you've used! Read on for a rundown of the recipes I baked last year for GBBO, from week to week.
Week 1 – Cakes
On the show they made Madeira cake, frosted walnut layer cake and Black Forest gateau. My bake was these Mini damson Madeira loaves – the perfect bite-sized treat.
Week 2 – Biscuits
My Mango, lime and pistachio biscotti, full of tropical flavours. On the show they made biscotti in various flavours, arlettes and an edible biscuit box.
Week 3 – Bread
Roasted pepper and thyme soda bread, a great recipe to use up bits and pieces in the fridge. In the show they made quick breads as well as baguettes and a 3D bread sculpture – remember the lion?!
Week 4 – Desserts
My Layered meringue cake, inspired by the Spanische Windtorte on this episode. They also made creme brûlée and a three tier cheesecake.
Week 5 – Alternative ingredients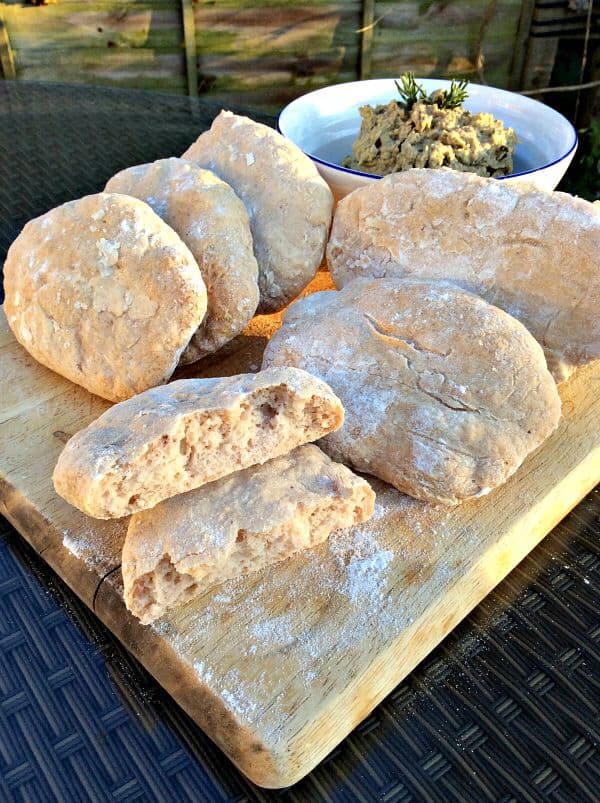 On this episode they made sugar-free cakes, gluten-free pittas and dairy-free ice cream rolls. My bake was these Gluten-free pitta breads with Olive houmous. Mine didn't have pockets but tasted good!
Week 6 – Pastry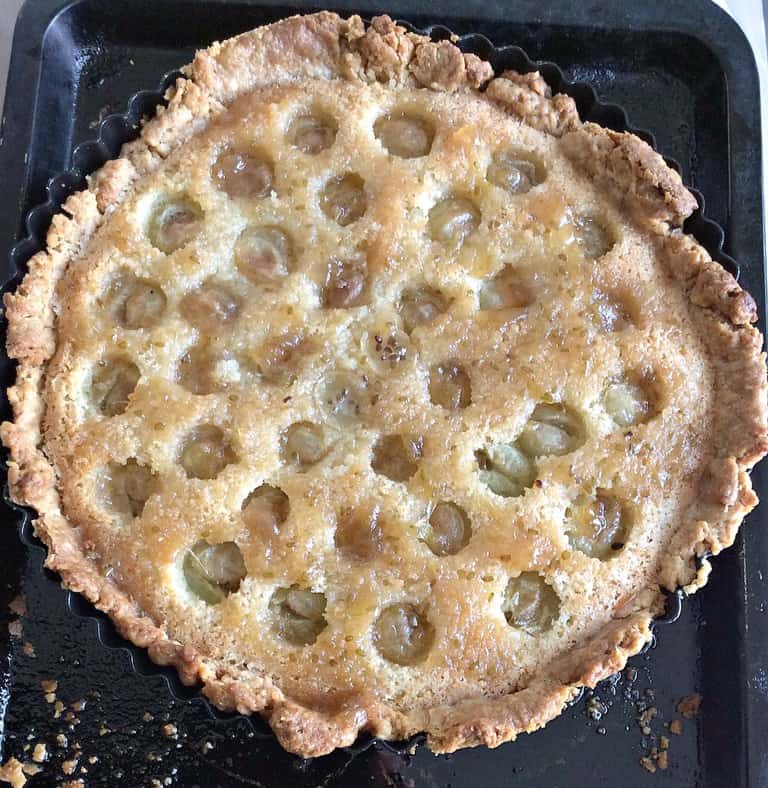 This week involved frangipane tarts, flaounes (Cypriot cheese pastries) and vol-au-vents. I chose this rustic gooseberry frangipane tart I had made earlier in the summer.
Week 7 – Victorian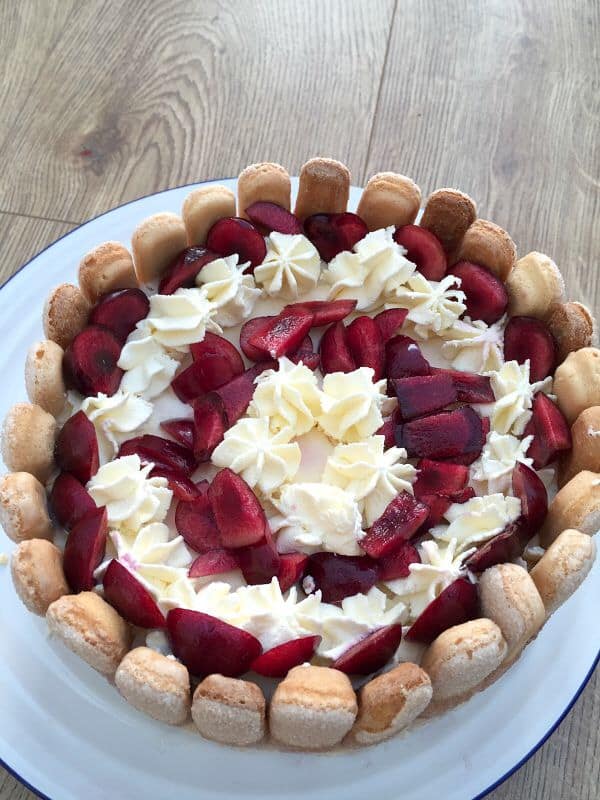 This week's bakes included raised game pies, tennis court fruit cakes and Charlotte Russe. My bake was this Cherry and vanilla Charlotte Russe.
Week 8 – Pâtisserie
The bakers made cream horns, mokatines and religieuse à l'ancienne. My bake was these Marshmallow fluff chocolatines based on the mokatines.
Week 9 – Chocolate Week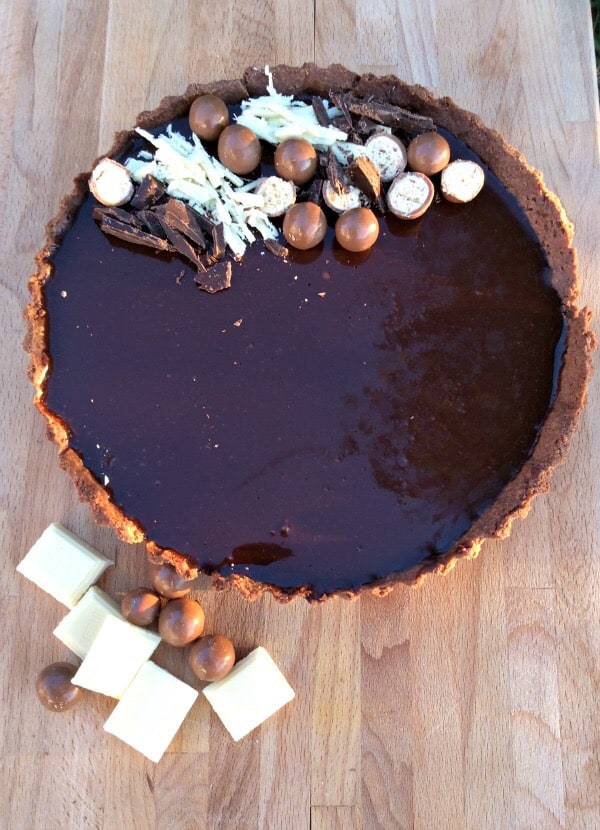 The challenges this week were chocolate tarts, chocolate soufflés and chocolate centrepieces. I made this very chocolatey tart with mirror glaze, chocolate pastry and chocolate decorations.
Week 10 – Final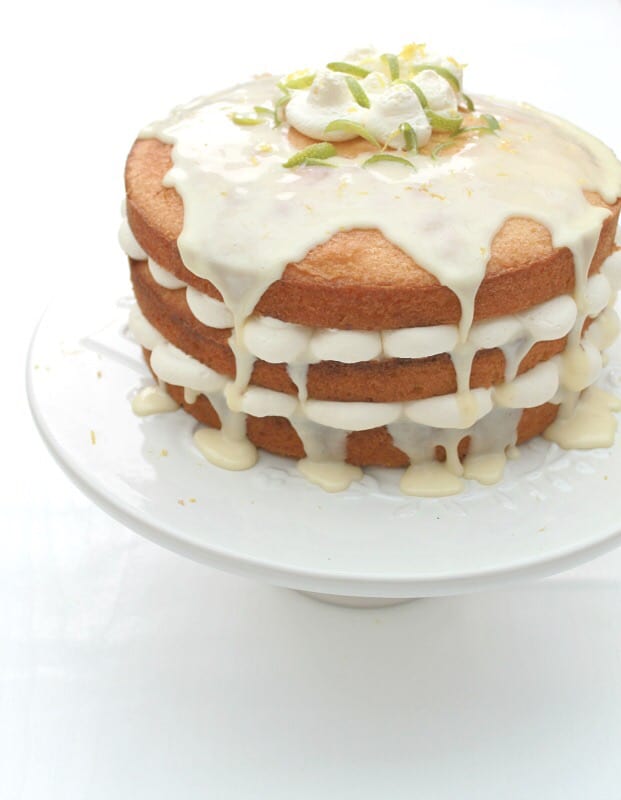 For the final week, the challenges were iced buns, millefeuilles and a trio of classic English cakes. I chose to make a Lemon drizzle layer cake with white chocolate ganache, lemon Chantilly cream, lemon zest and lime zest curls.
So there you have it, all my 2015 GBBO bakes. I think if I had to choose a favourite, it would be the Charlotte Russe. It uses so many different techniques, even if you use a few cheats as I did. I can't wait to see what the bakers will make this year, and try out some new recipes! Looking forward to Cake week very soon.