I tried to make banana bread using a Waitrose recipe recently but it didn't turn out well. When I tried again I decided to make muffins which would cook more quickly, and to add choc chips. I found a great Mary Berry recipe which I followed.
They turned out really well.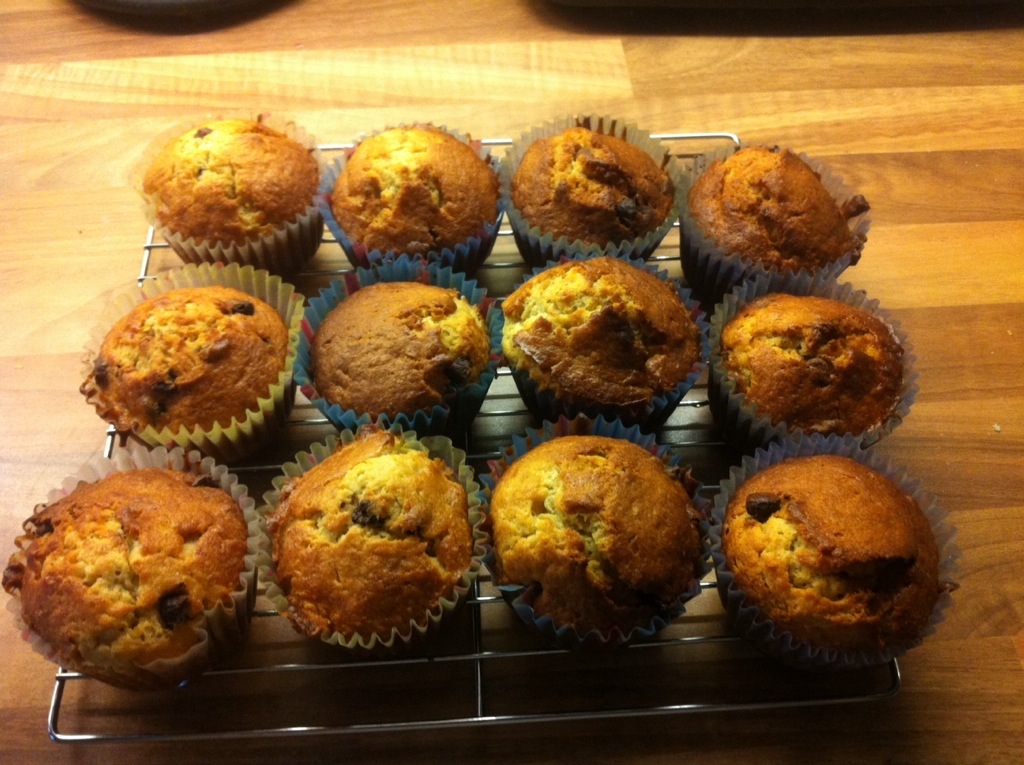 See here for the recipe.