Cherry, Coconut and Almond Butter Granola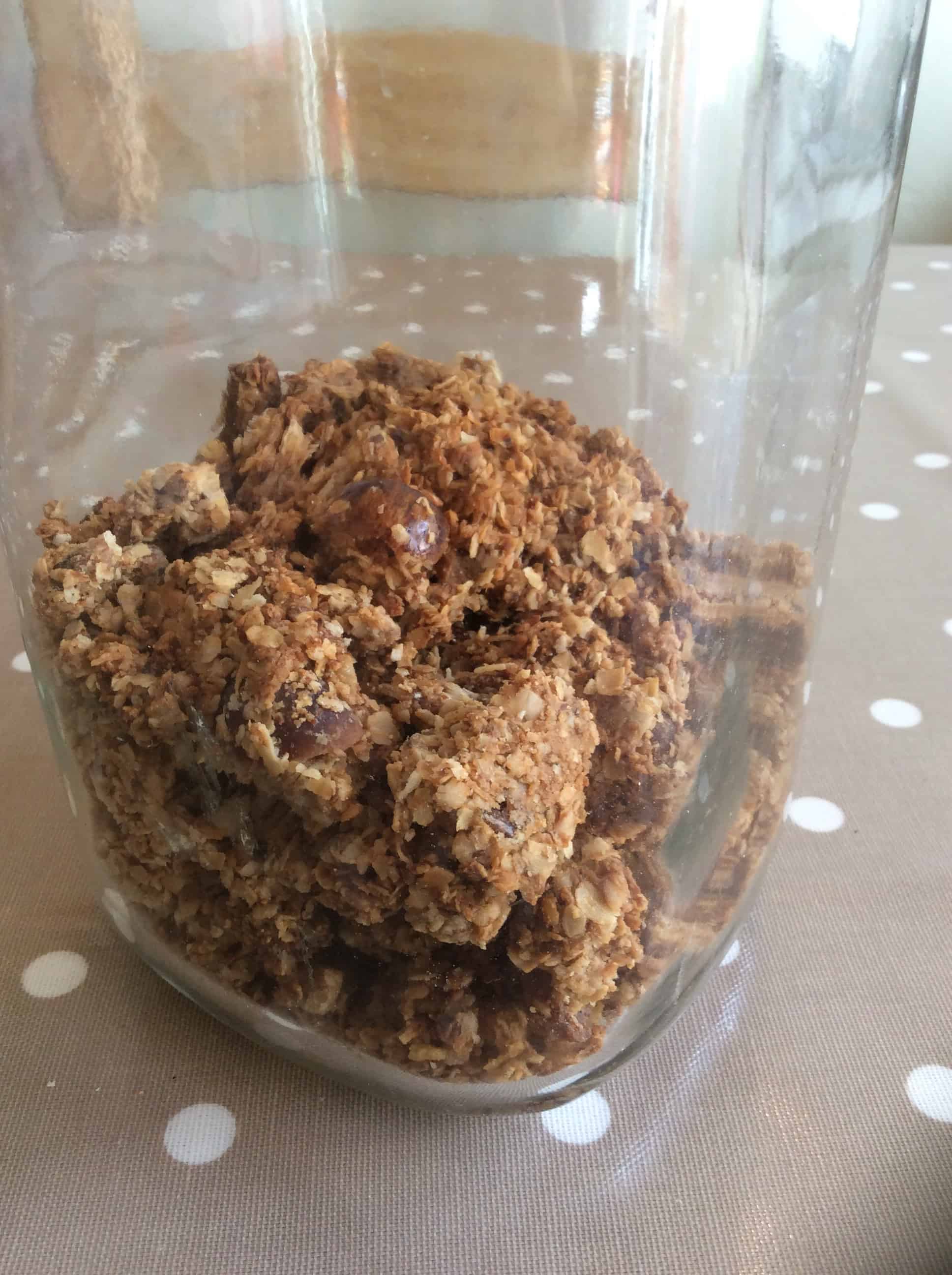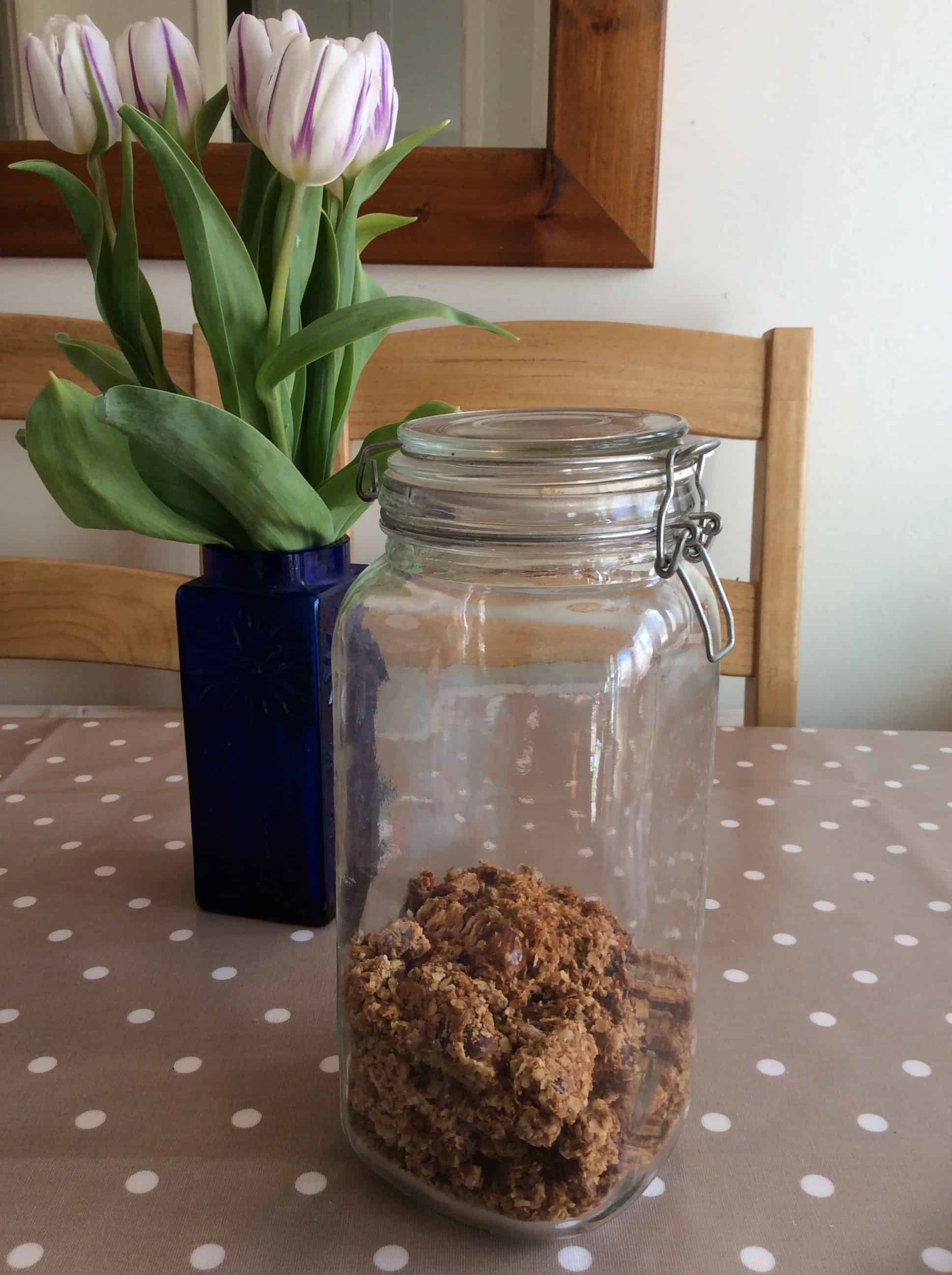 Making a batch of granola ready for breakfasts for the week is somehow extremely satisfying. Maybe it is the feeling of having planned and accomplished something useful. This took minutes to mix together and not long to bake. The flavours were great and it contains no added refined sugar (sweetened with honey) or butter.
I enjoy this cherry, coconut and almond butter granola on top of some Greek yoghurt with berries for breakfast, or even straight out of the jar if short on time!
Recipe:
 150 g porridge oats
30 g dessicated coconut
80 g natural glacé cherries
45 g coconut oil
1 tbsp honey
4 tbsp almond butter
Method:
Place all of the ingredients in a large bowl and mix well. The mixture won't all stick together, some of it will remain crumbly.
Press the mixture into a square baking tin (lined) and bake at 180 degrees for about 25 minutes.
Remove from the oven and allow to cool.
Once cool, remove the granola from the tin and place it in a jar. Some pieces will crumble but some chunks will remain.
Serve with milk or Greek yoghurt for a tasty and filling breakfast.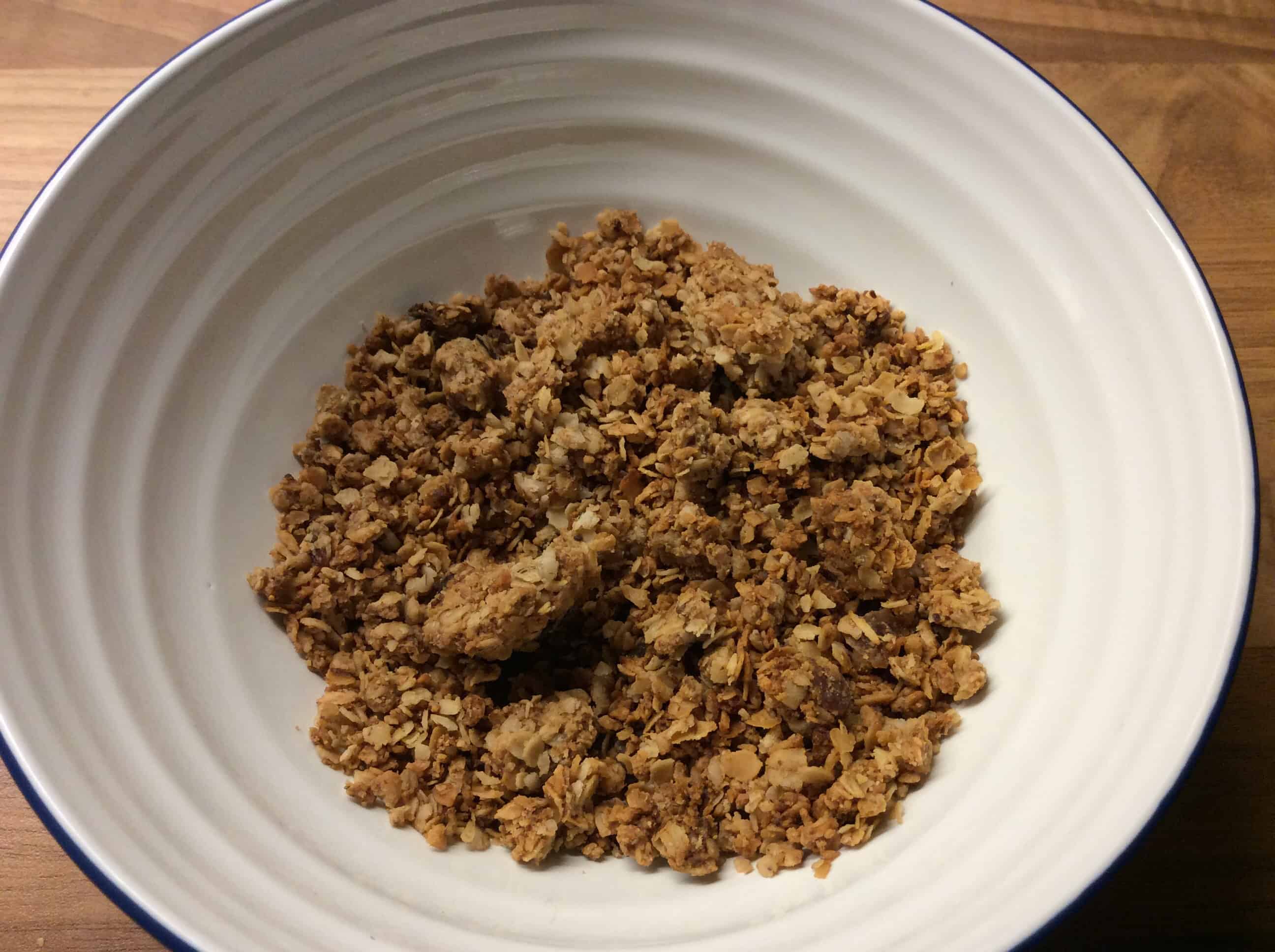 What kind of granola do you like best?
---
---