Chocolate caramel swirl cake has swirls of caramel in a chocolate muffin cake, so good to share as a treat.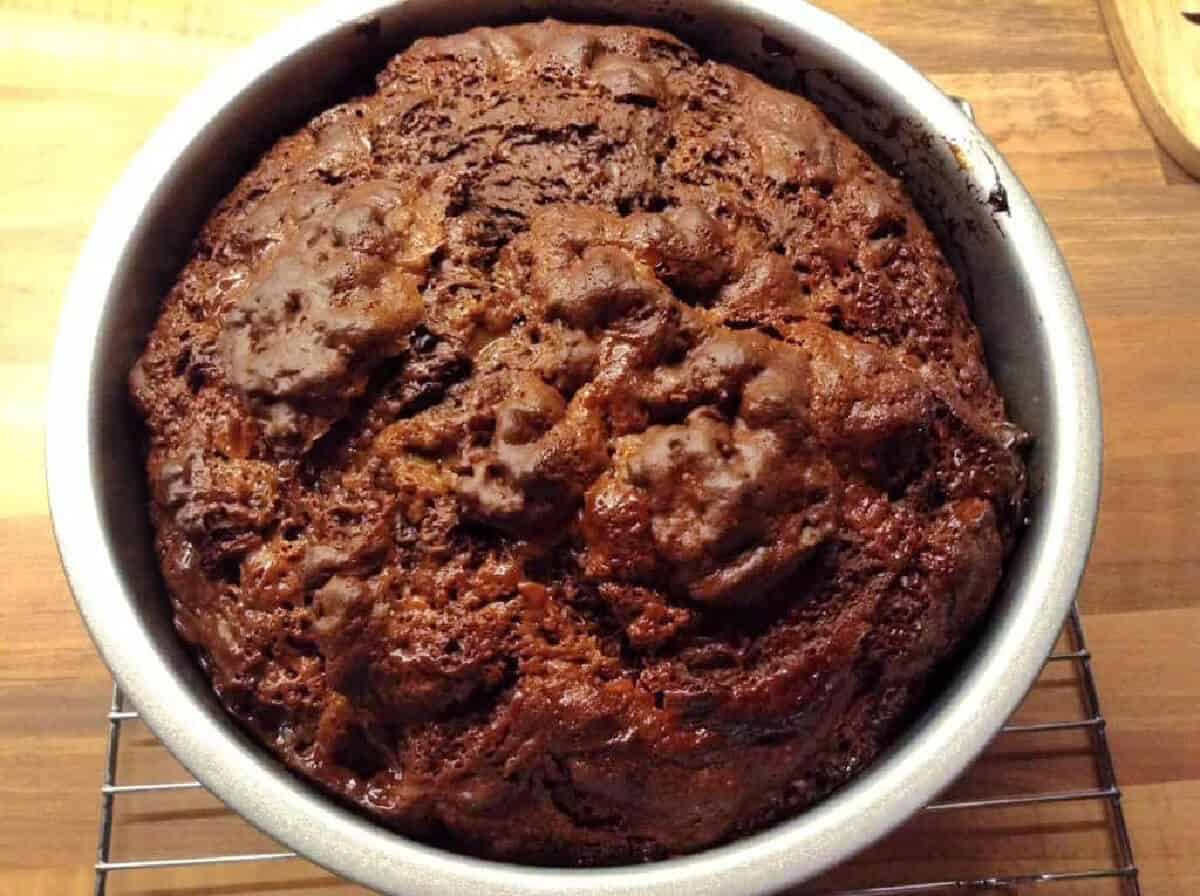 I made this Chocolate Caramel Swirl Cake for my friend who is sadly leaving our office this week. I found some caramel Carnation in the cupboard and hoped chocolate and caramel would make a lovely cake to give to her.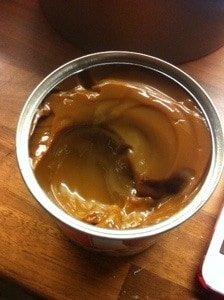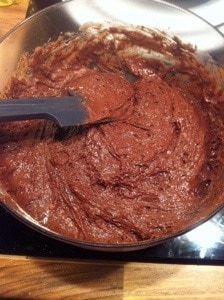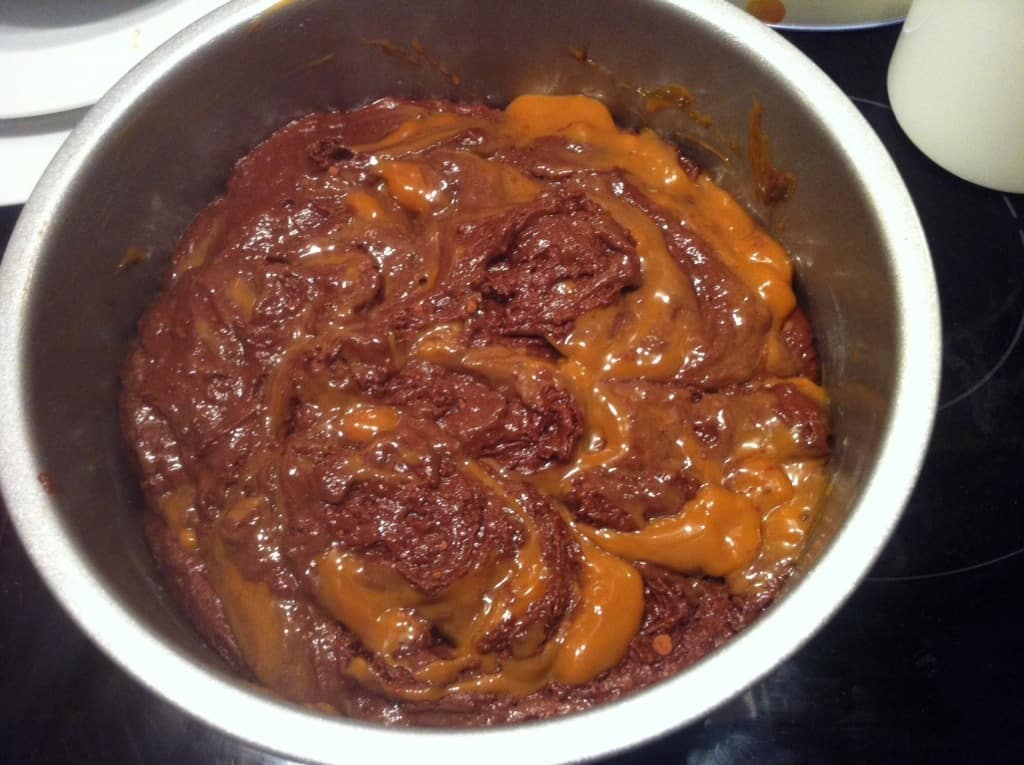 This looked good enough to eat even before baking, and tasted good too (yes I did lick the spoon…). The caramel swirls looked really striking against the dark cake batter.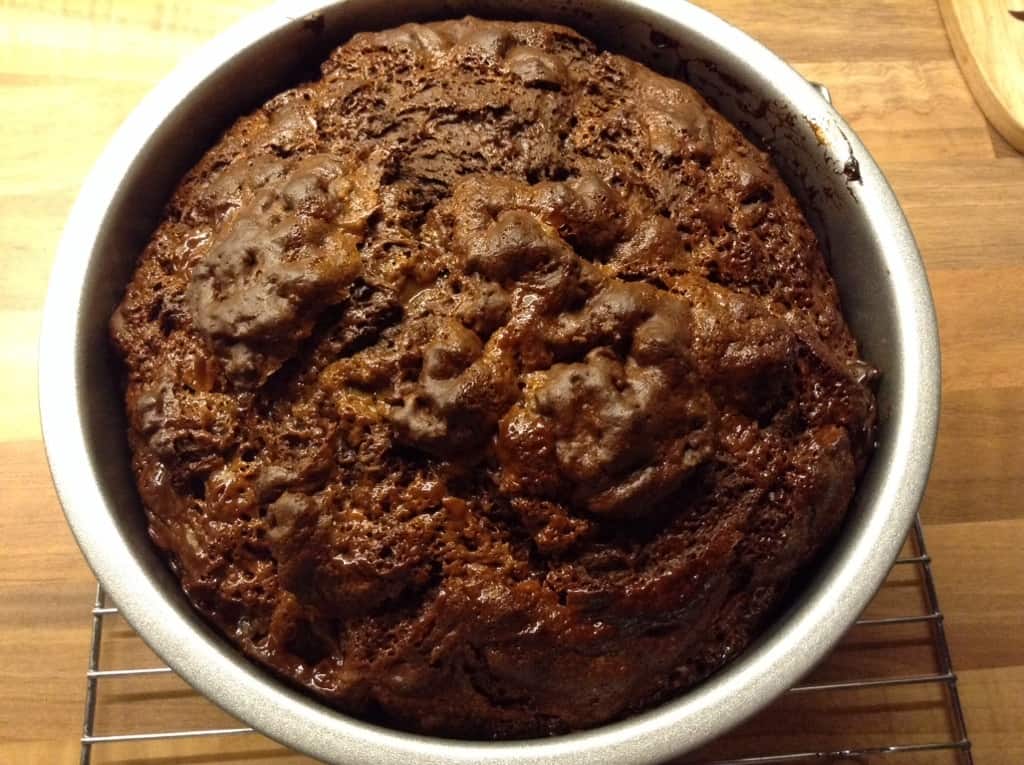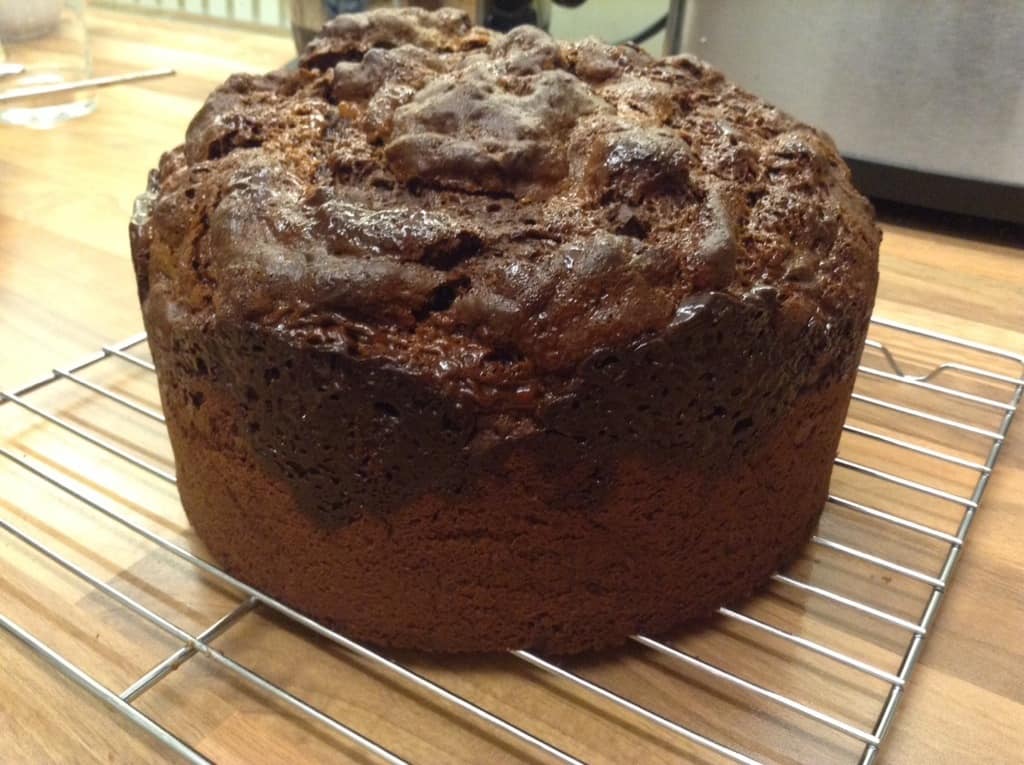 After baking I decided it was rich and delicious enough without adding more caramel on top, so left it naked. You can still see the caramel swirls on top, which formed a pretty pattern. Yes that is my toaster in the background, this was a bit of late night baking…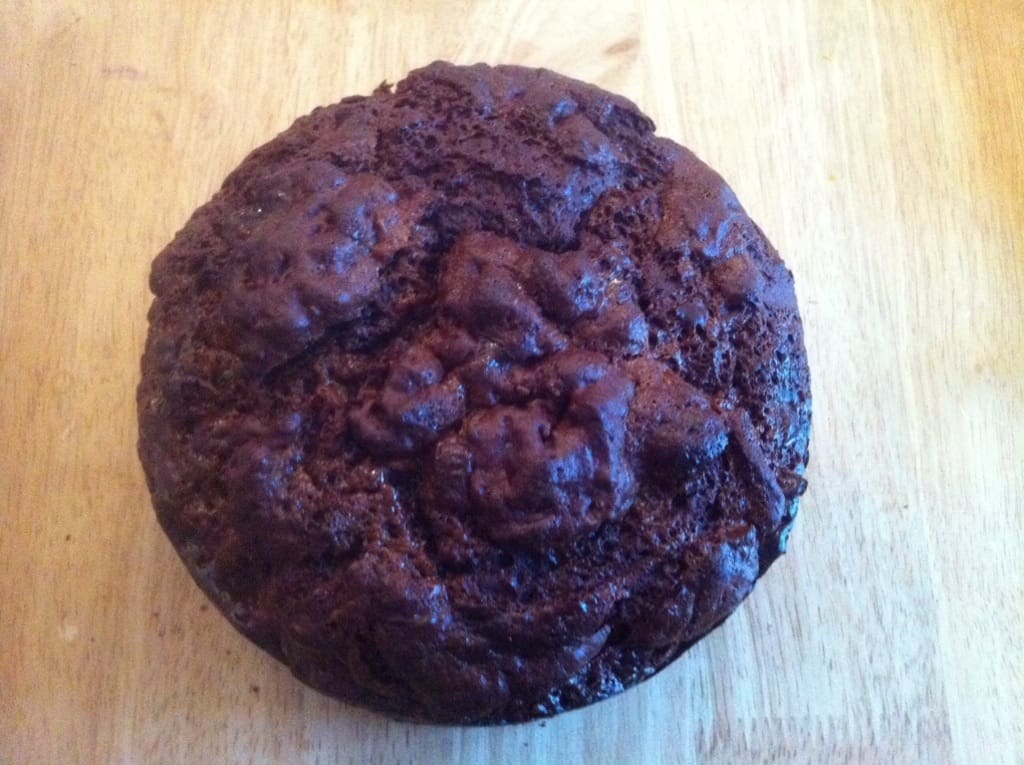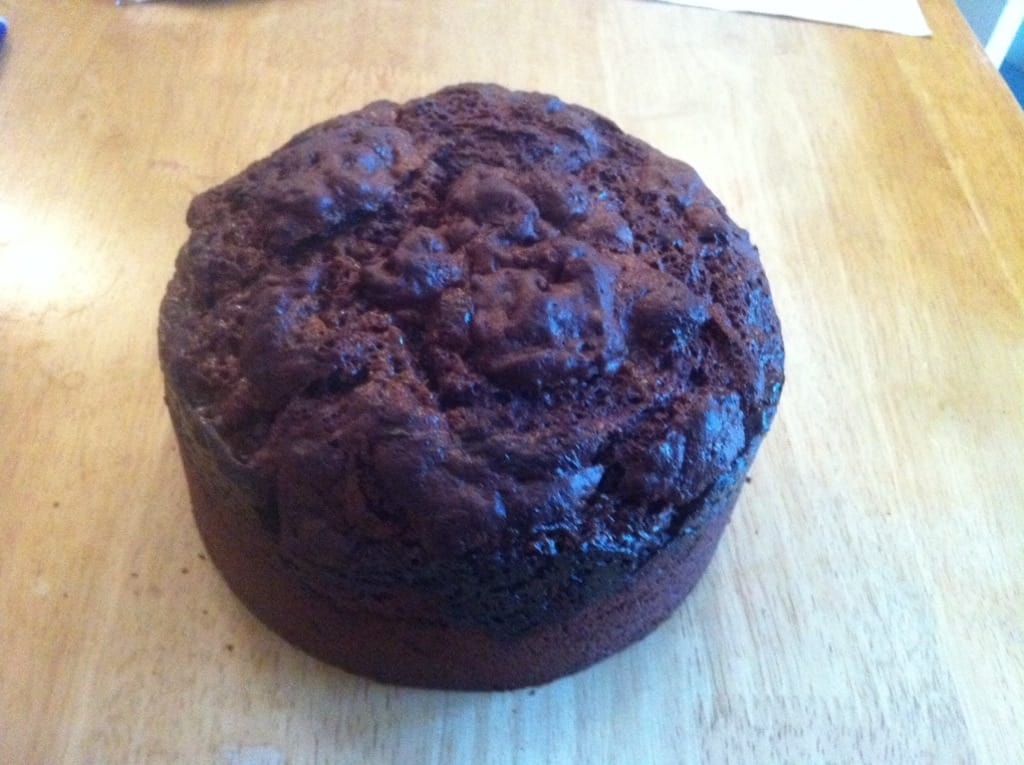 This cake smells of soft caramel and when we tried it the cake was smooth and velvety, delicious!
The recipe is from the Carnation website here: http://www.carnation.co.uk/Recipes/32/Chocolate-Caramel-Muffins.
I adapted the recipe for a larger quantity and baked it as one large cake instead of muffins.
Ingredients
375 g self raising flour
150 g caster sugar
80 g cocoa powder
3 tsp baking powder
3 eggs
225 ml milk
6 tbsp vegetable oil
1 can of caramel Carnation
Method
1. Mix the flour, sugar, cocoa powder and baking powder in a large bowl.
2. Mix the eggs, milk, oil and one large spoon of caramel in a jug.
3. Add the wet mixture to the dry mixture and mix until all the flour has been combined.
4. Pour the cake batter into a greased deep 8 inch cake tin.
5. Swirl the remaining caramel (I used half the pot and kept some aside, but you could use it all) into the mixture and marble it with a skewer.
6. Bake for 45-50 minutes or until firm and a skewer comes out clean (but there will still be swirls of caramel though).
7. Allow to cool then remove from the tin.
8. As the top of the cake will look a bit like a huge muffin, with swirls of caramel, you could leave it bare or drizzle over any remaining caramel.