Get ready for summer with the tropical flavours of coconut and lime in this delicious slow cooker coconut and lime cake!
You'll be dreaming of hotter climes, palm trees and sandy beaches in no time.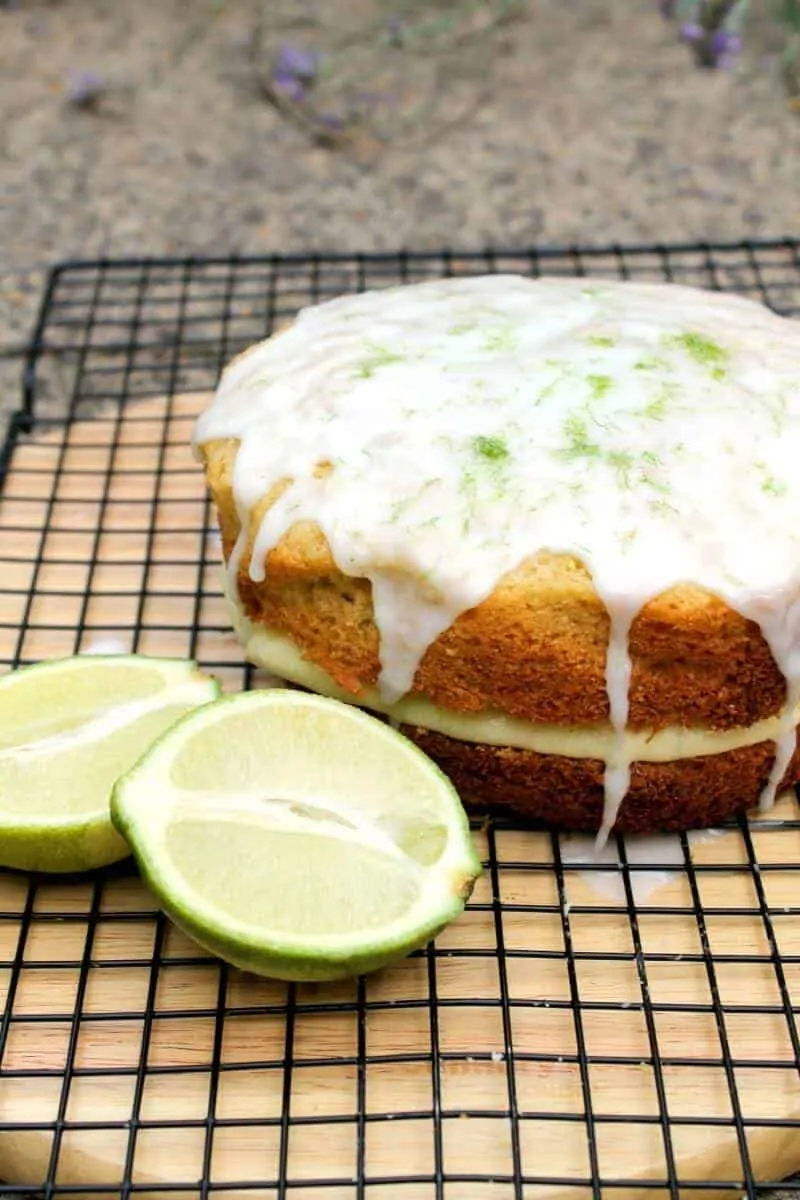 Yes I bake in my slow cooker, it is kind of an addiction of mine now.
Slow cooker cakes are just what you need when the temperature climbs, you need cake, but you don't want to boil in the kitchen when you switch the oven on.
Simply make the cake in your slow cooker instead! Plus if you don't get on well with baking in a oven, the slow cooker is much more forgiving.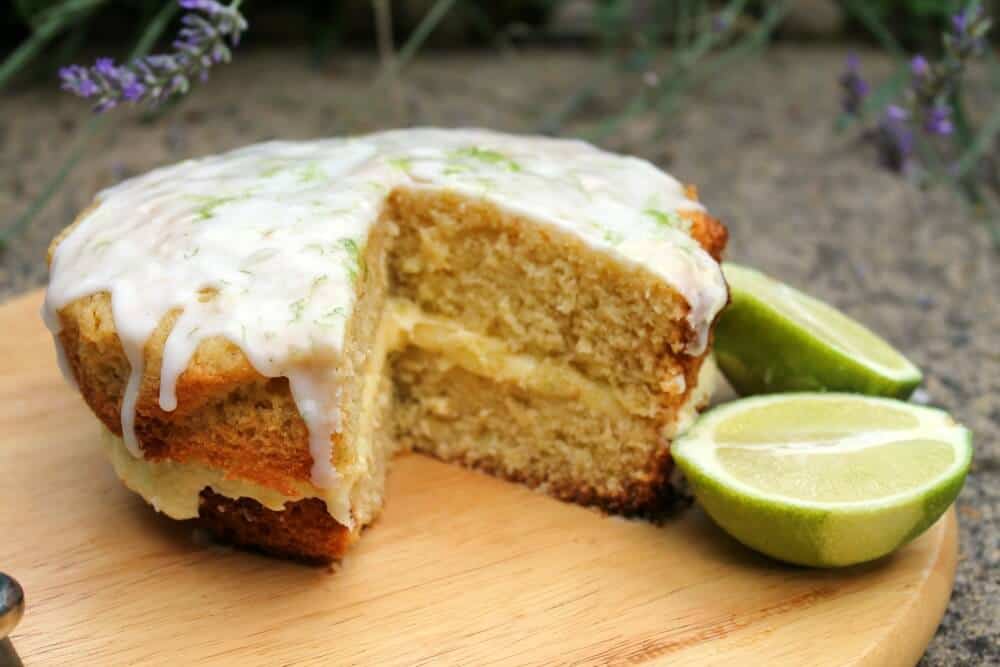 Filled with lime buttercream and covered with drippy lime water icing, your tastebuds will awaken when you take a bite of this slow cooker coconut and lime cake.
Dessicated coconut gives the sponge a wonderful texture, and the cake is also flavoured with lime zest and juice too so it is full of zinginess.
My children were so excited to bake this cake with me and in particular to eat it when it was ready!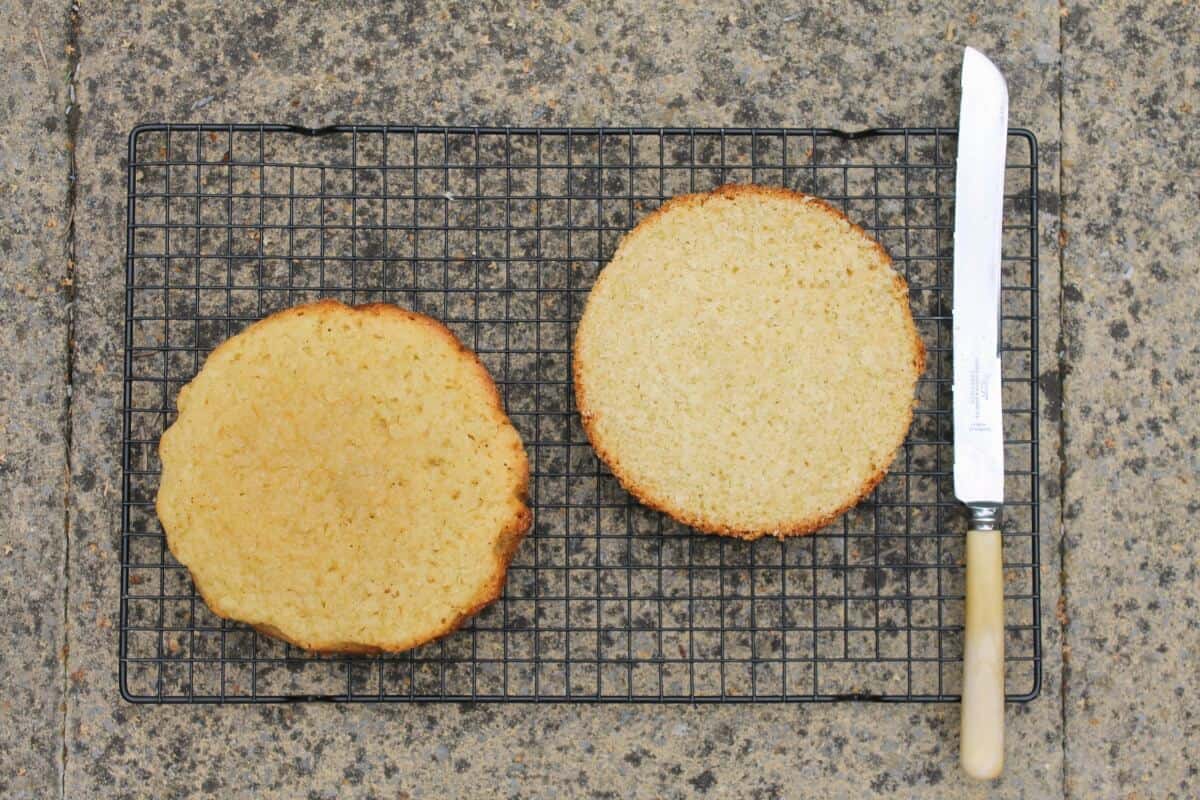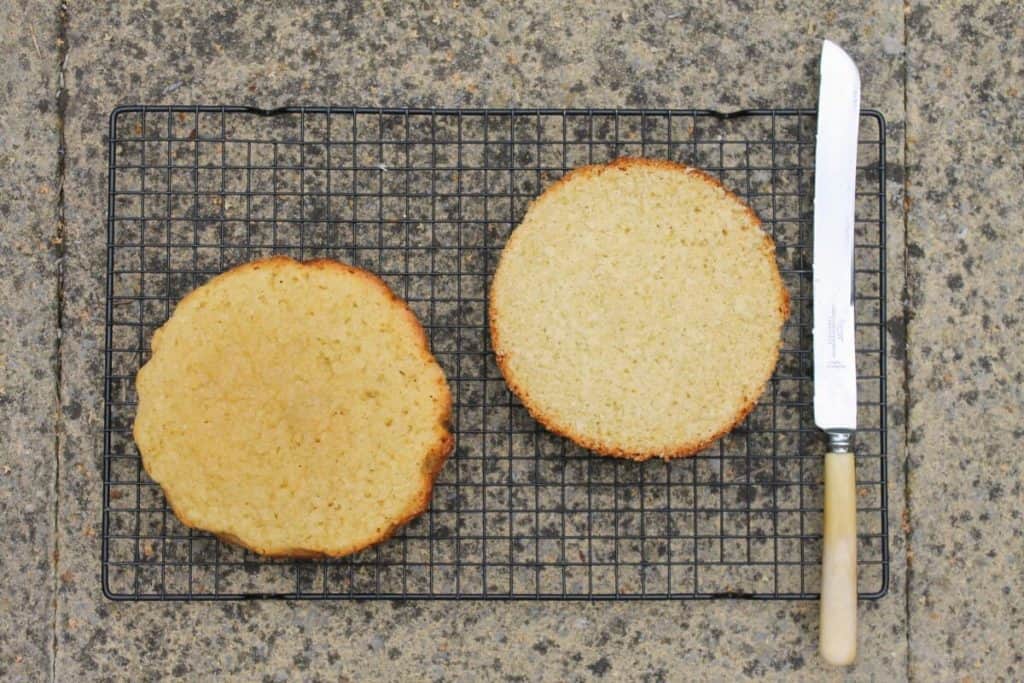 I think one of the reasons I like to bake in my slow cooker is that it is a nice slow process.
No need to rush, take it easy, go and do something else, sit in the garden for a bit, potter about (or work if you have to), and when you are ready go and check your slow cooker.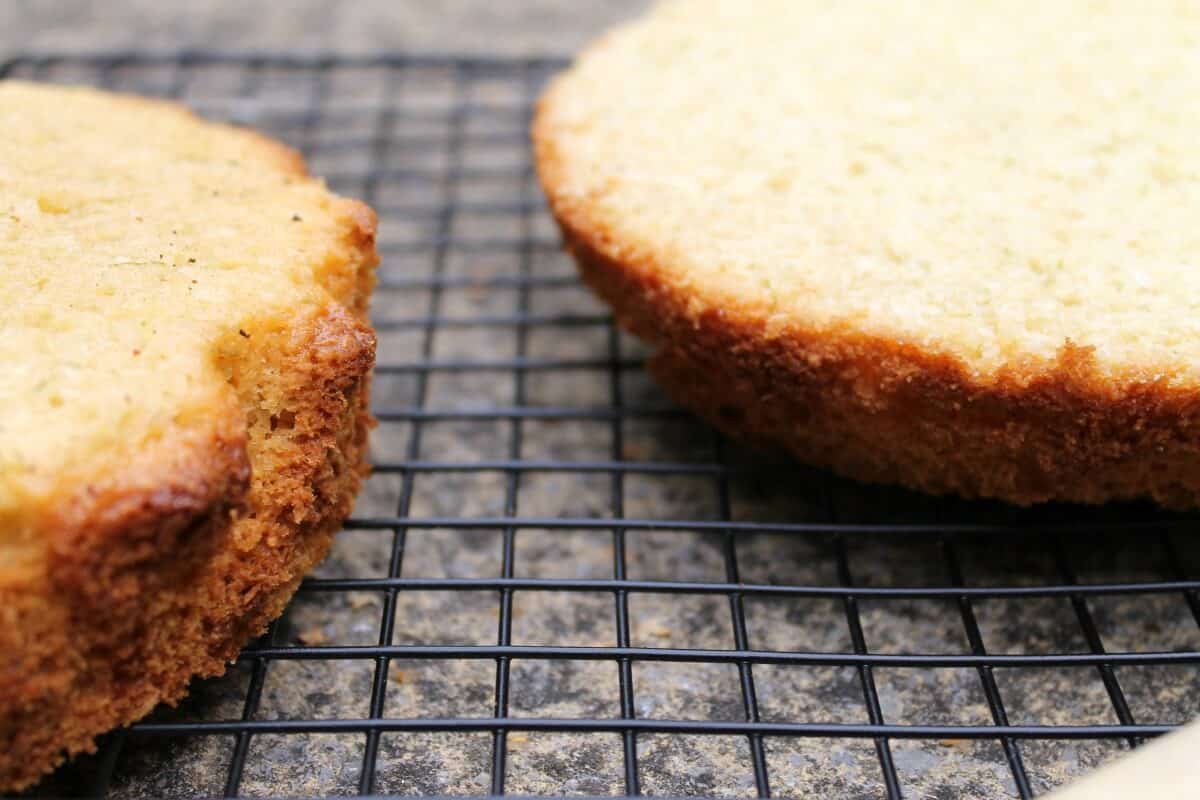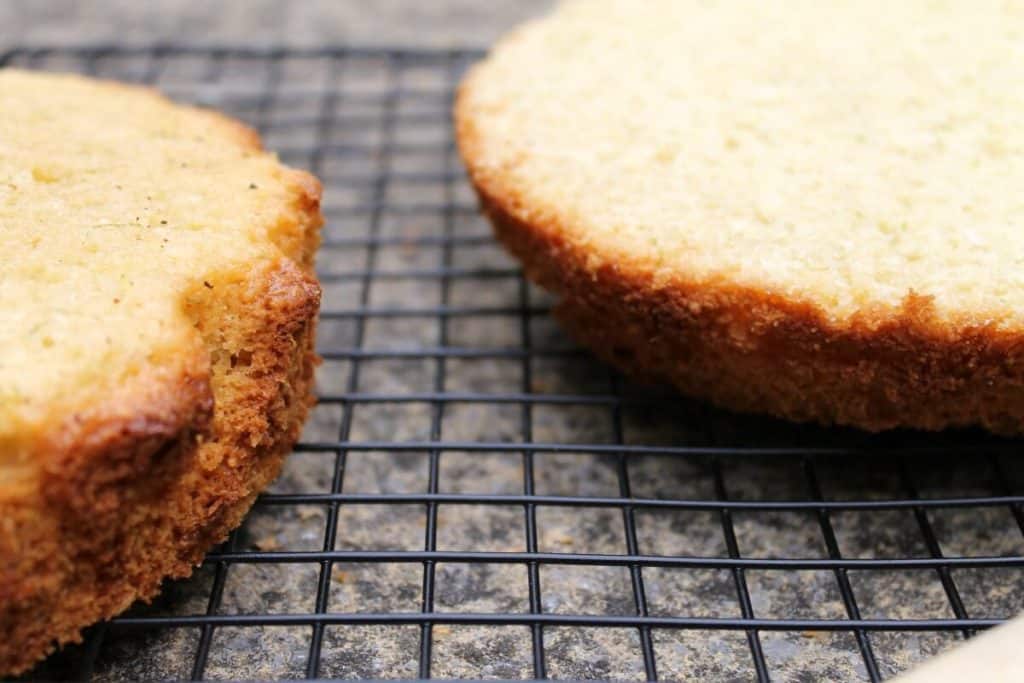 When cooking cakes you can pop a tea towel (cloth to dry dishes if you are not from the UK!) under the lid to catch drips and moisture.
It stops it dropping on top of the cake and making it soggy.
I also line the slow cooker with baking parchment or here I used greaseproof paper (greased to prevent sticking).
The lining stops the outside of the cake from burning and you can also use the lining to lift the cake out at the end.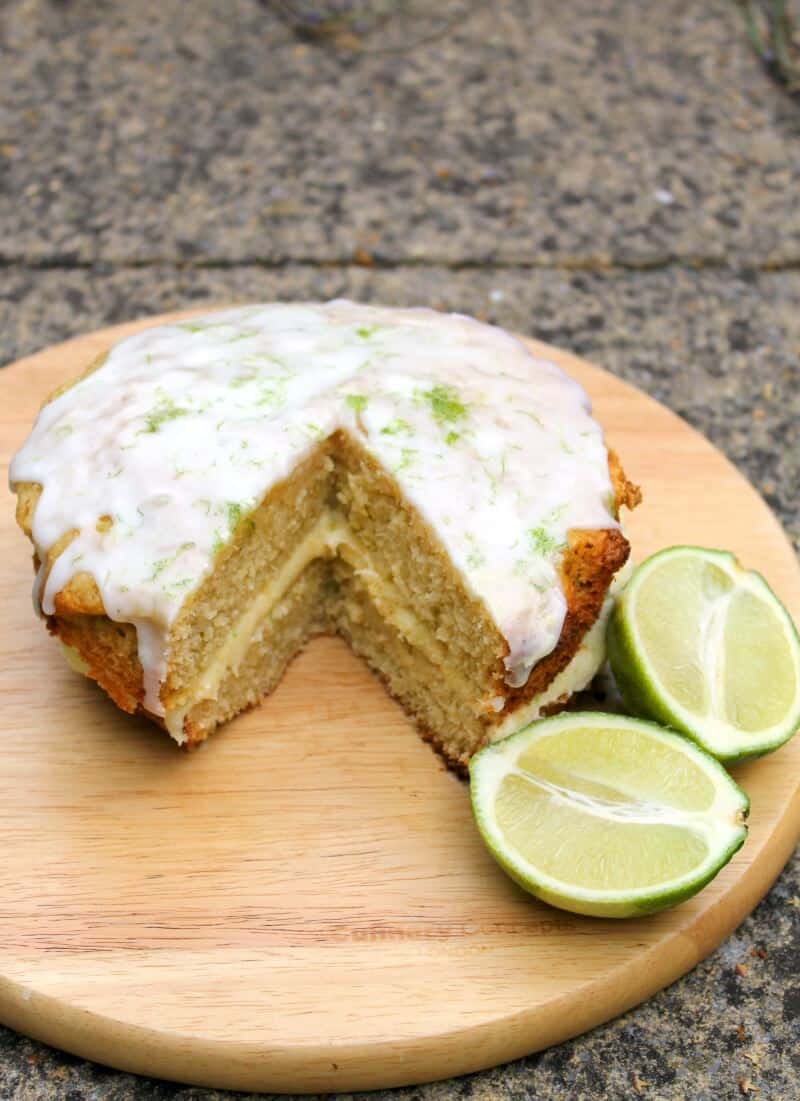 If the edges do catch a bit, don't worry, you can just trim the edges with a bread knife as you would with an oven-baked cake.
Then just split the cake and fill with icing as usual.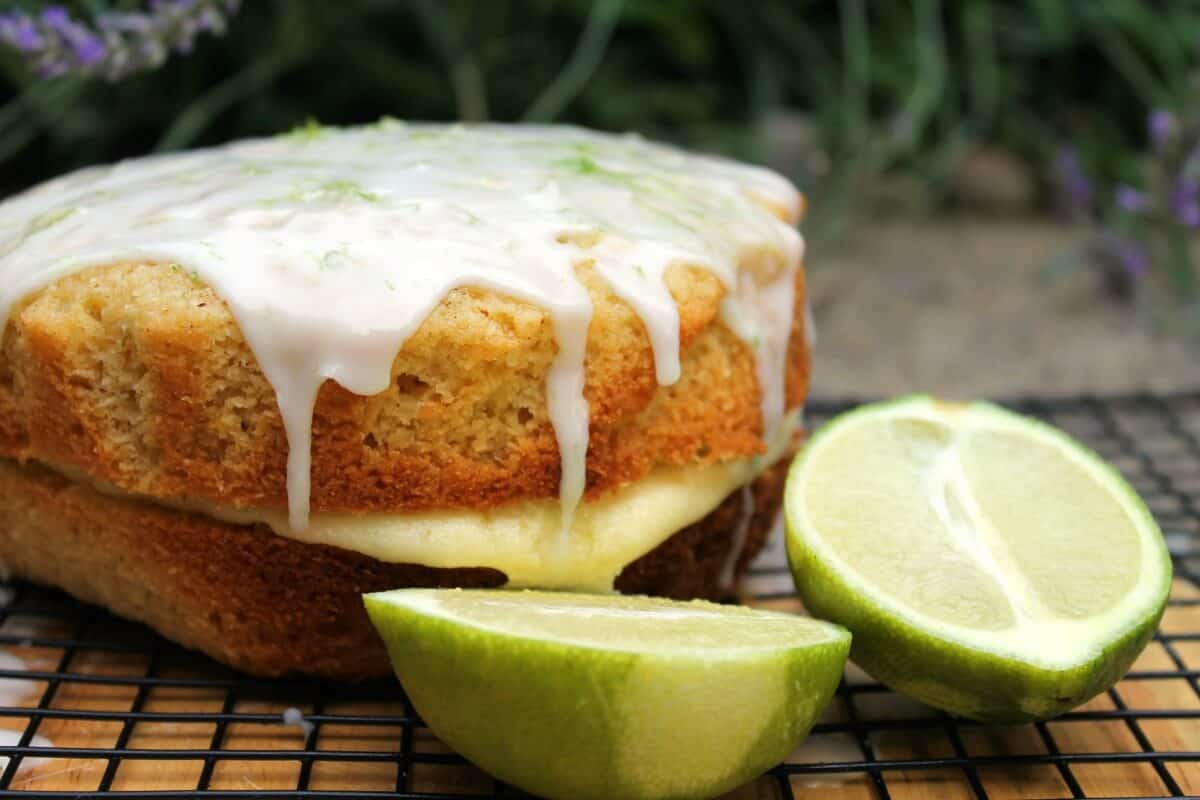 I just love the combination of coconut and lime, they are such a great pairing and ideal for the summer.
If you are partial too, in the winter you might also want to try my slow cooker self-saucing coconut and lime pudding!

Just ready for you to dig in for a slice!
There are loads more slow cooker cakes and treats for you to discover in my slow cooker archives, so make sure you check it out.
Giant Nutella scone and giant choc chip cookie anyone?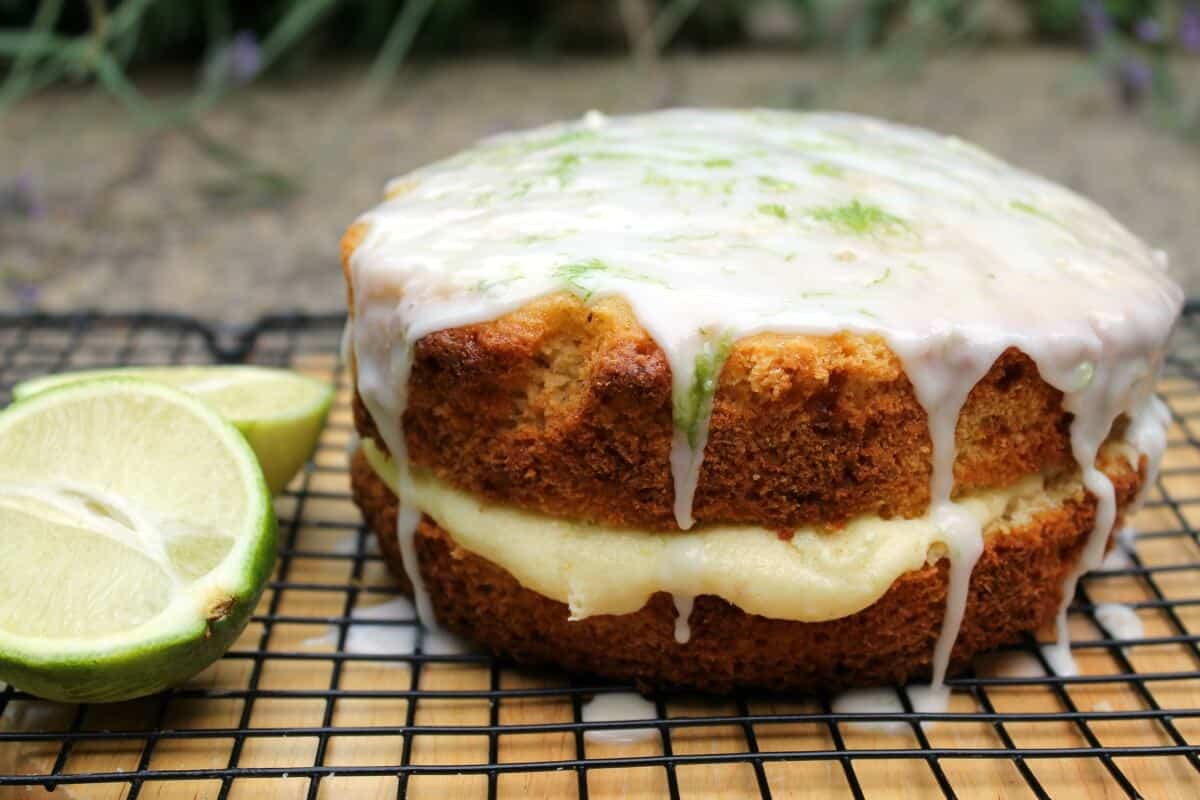 Ideal for a picnic or after your barbecue on a sunny summer's day, slow cooker coconut and lime cake is bound to go down well this summer.
And if you want to imagine you are on a sunkissed beach with a cocktail I won't tell anyone! Find out how to make this in your slow cooker below.
Pin this slow cooker coconut and lime cake for later!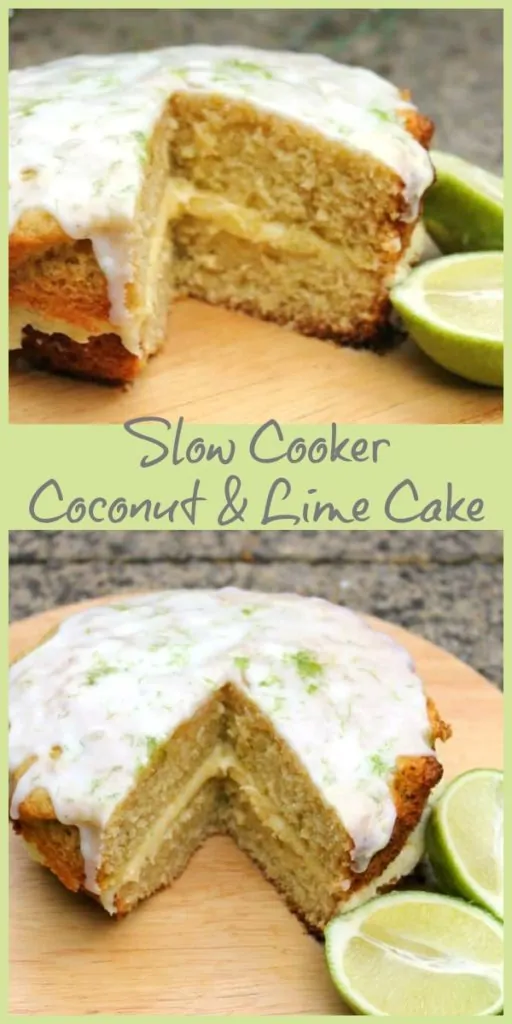 Recipe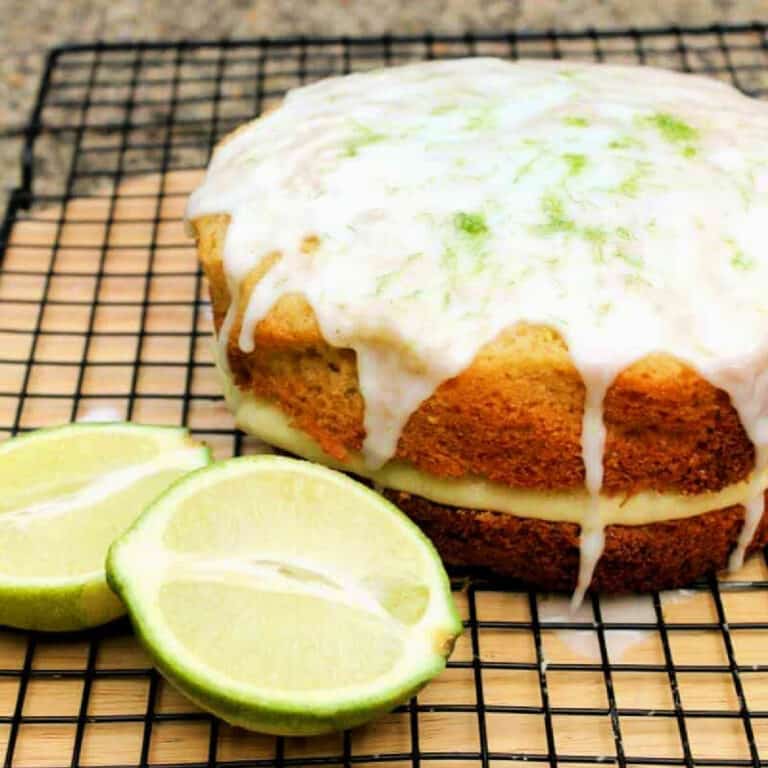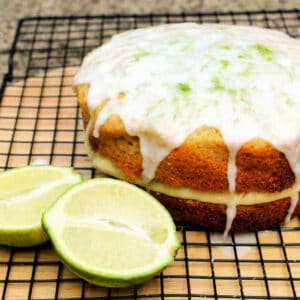 Ingredients
Instructions
Grease and line your slow cooker pot in readiness, then beat the butter and caster sugar together until light and fluffy, in a large bowl.

175 g unsalted butter,

175 g caster sugar

Mix in the lime zest and juice.

Lime zest from one and a half limes,

Juice of half a lime

Beat in the eggs one at a time. Beat well after each addition.

Stir in the dessicated coconut.

Sift in the flour and baking powder, and fold in.

175 g self-raising flour,

1 tsp baking powder

Transfer the mixture into your lined slow cooker bowl.

Put the lid on, add a tea towel under the lid to catch drips, then cook on high for 1 hour. Then switch to low and cook for a further 40-50 minutes, or until a skewer comes out clean from the centre.

While the cake cooks, prepare your buttercream icing and lime drip icing. For the buttercream, cream the butter with the icing sugar until light and fluffy, then stir through the lime zest.

75 g butter or spread,

150 g icing sugar,

Lime zest to taste

For the other lime icing, mix together the lime juice and icing sugar and thin it out if needed with the teaspoon of water, or as much as needed to reach your desired consistency.

100 g icing sugar,

Juice of half a lime,

1 tsp water

Once the cake is cooked, trim any burnt edges, slice in half, then fill with the lime buttercream and spoon the other icing over the top and sprinkle with lime zest.
Notes
Cooking time really depends on your slow cooker. Every slow cooker is different. Once you know how long your slow cooker takes to bake cakes, use that as a guide. 
If cooking a slow cooker cake for the first time, check regularly (every 15-20 minutes) to make sure it isn't burning.
Use the tea towel under the lid to catch drips and stop the top getting wet and soggy.
Check the centre of the cake with a skewer or knife to see when it is cooked through.
If the top still seems a bit wet, cook for another ten minutes then check again.
Did you try and love this recipe?
Then please leave a review and rating in the comments at the bottom of the post. If you post your creation on Instagram, tag me @bakingqueen74 or use hashtag #bakingqueen74!