We've had Valentine's Day, Pancake Day and Lent is in progress, so it must be nearly Creme Egg time! Take a look at my Cadbury Creme Egg Chocolate Cookie Bars, the perfect Easter treat to share with a crowd. Yum!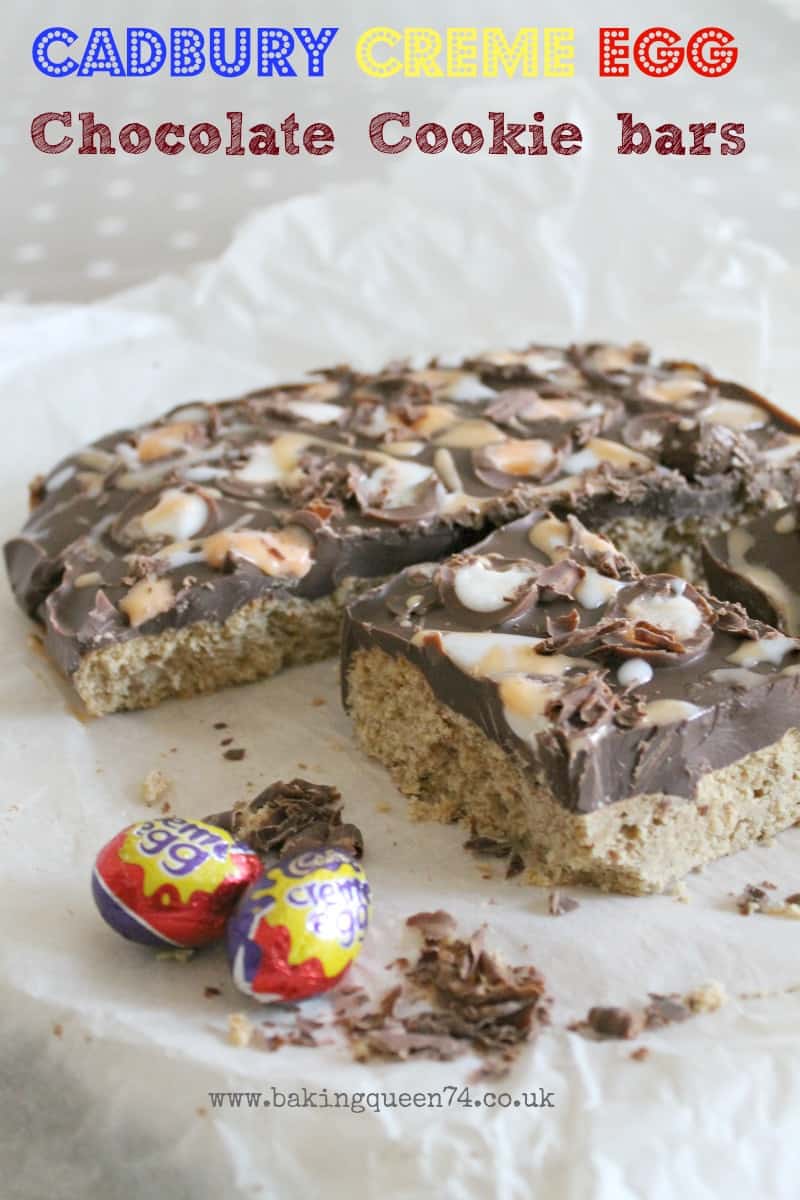 A thick layer of cookie, a very thick layer of chocolate, a LOT of mini Creme Eggs, with icing to decorate.
Would you share? My work colleagues were rather happy when I brought this in. Can't think why!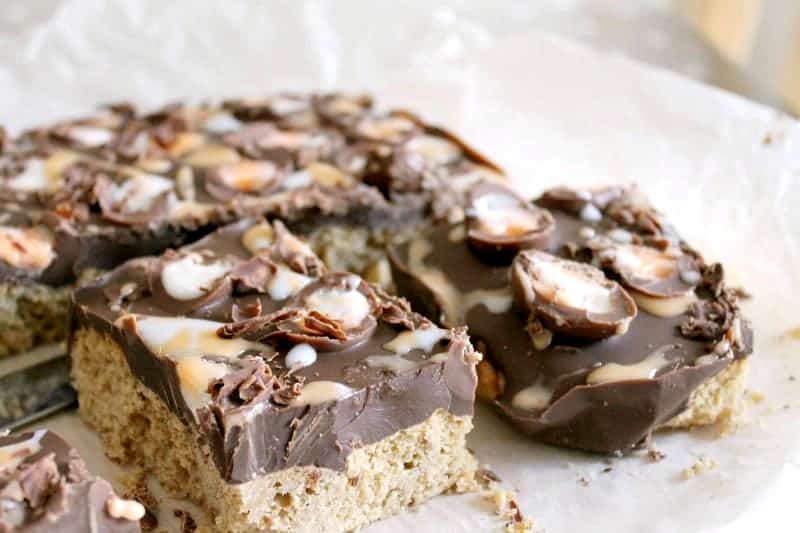 Make a batch this Easter, slice into pieces and enjoy.
Simple to make with store-cupboard ingredients, you really can't go wrong with this recipe, and it is great for a party. This would fly off the plate for an Easter bake sale too.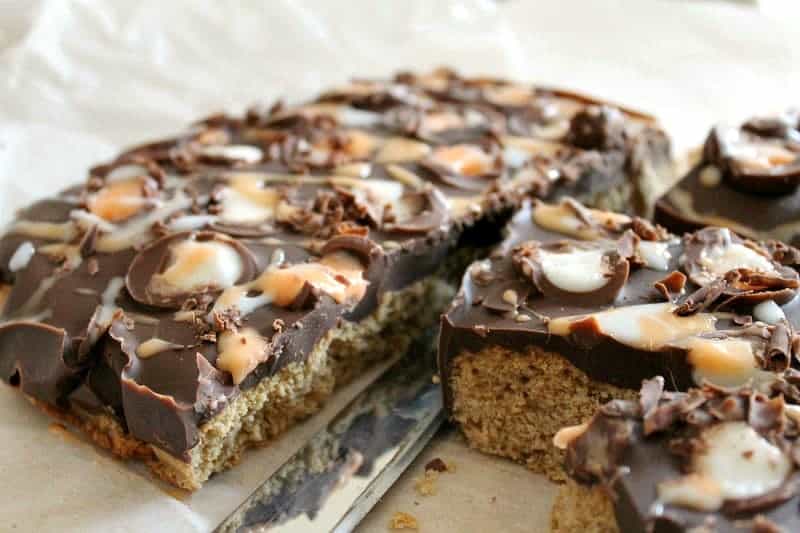 More Easter Recipe Inspiration on BakingQueen74
If you like my Creme Egg Chocolate Cookie Bars, you might also like my Creme egg chocolate ganache tart, perfect for a posh dessert at Easter!
Or perhaps my Easter egg slow cooker fudge or Creme Egg slow cooker chocolate cake might tempt you?
If you are more of a mini egg fan, my mini egg bundt cake or mini egg white chocolate slice might be your preference.
Don't forget to subscribe to my posts so you never miss a recipe, and get them straight into your inbox. You might also like my post about baking in the slow cooker.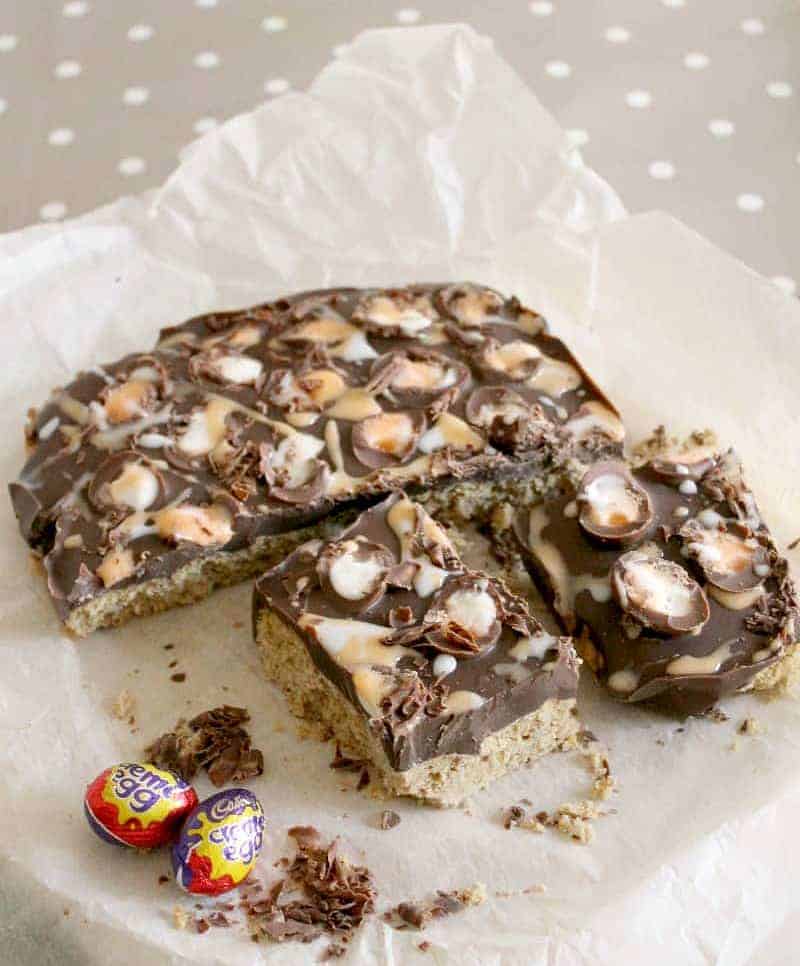 More Creme Egg Recipes to Try
This is the time of year when food blogs are going Creme Egg crazy! Here are some of the best Creme Egg recipes out there:
Which Easter treat are you going to make? Let me know in the comments!
Pin for later!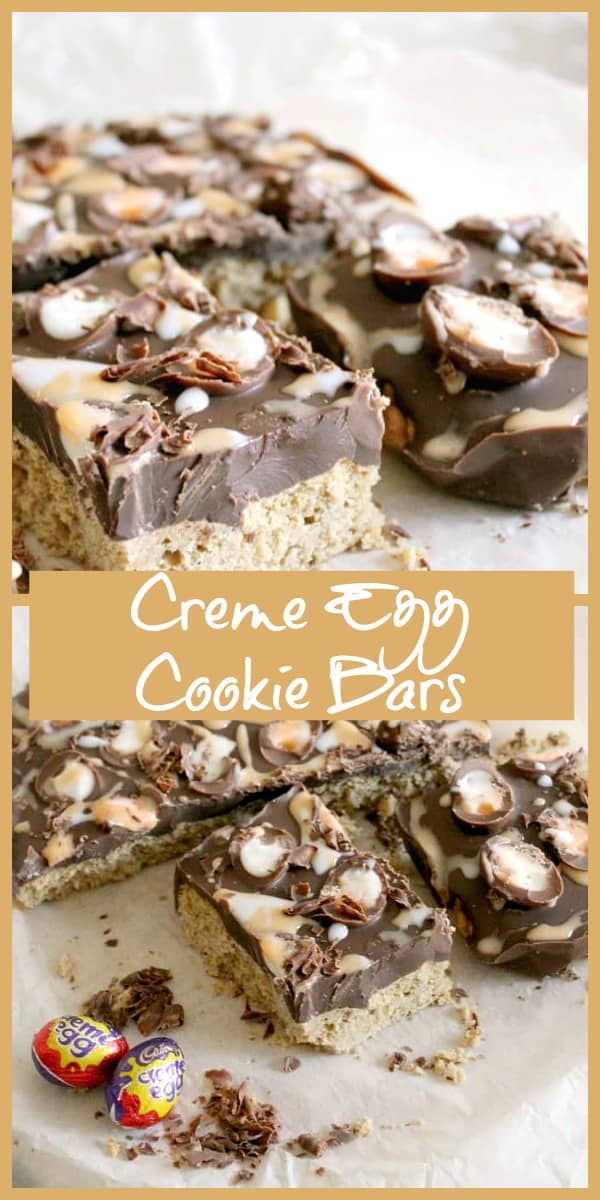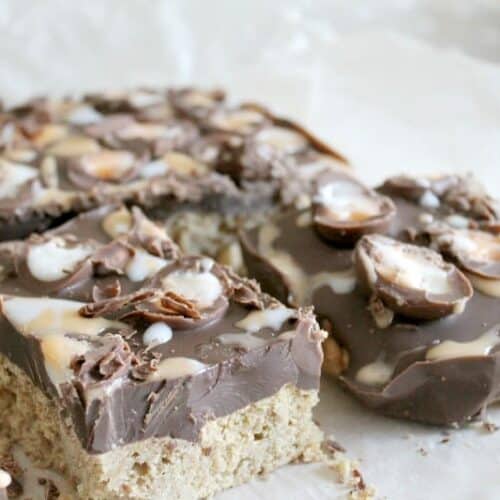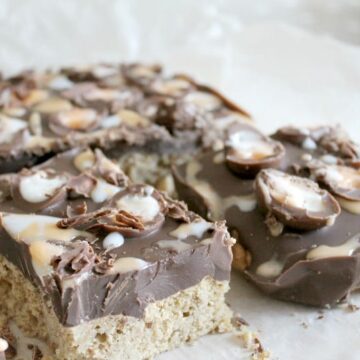 Creme Egg Chocolate Cookie Bars
A delicious Easter treat with thick cookie covered in chocolate and decorated with Creme eggs
Print
Pin
Rate
Save
Saved!
Ingredients
For the chocolate layer and decoration:
Instructions
Freeze your mini Creme Eggs the night before, to make them easier to cut in half.

First make the cookie layer.

Place the butter and two different sugars in a large bowl. Beat together with a wooden spoon (or mixeuntil the mixture is creamy.

Add the egg and vanilla bean paste and beat well.

Sift in the flour, baking powder and salt.

Mix together with a wooden spoon until the mixture starts to come together.

Place the cookie dough in a square pan (I used an eight-inch silicone palined with baking paper.

Bake for 20-25 minutes at 180 degrees, until golden brown and cooked through.

Leave the cookie to cool for a couple of hours.

Melt the chocolate in a bain-marie (bowl over a pan of simmering water).

Pour melted chocolate over the (coocookie layer, spread with a spatula until smooth.

Leave the remaining chocolate in your bowl to set again, and make chocolate shavings with it using a knife.

Cut the mini Creme Eggs in half along the join on the side and place them with the cut side up in the melted chocolate. Press them down into the chocolate. I used about ten mini Creme Eggs here in total, and arranged them in rows.

Carefully transfer the pan to the fridge and chill until set.

Once set, make up two small bowls of water icing. Make sure your icing is quite thick and not runny.

Colour one bowl of icing with the orange food colour and leave the other white.

Drizzle the white and orange icing over the top of the chocolate layer to give the effect of the Creme eggs running all over the place. Allow the icing to set.

Decorate with the chocolate shavings, cut into pieces and enjoy!
Did you try and love this recipe?
Then please leave a review and rating in the comments at the bottom of the post. If you post your creation on Instagram, tag me @bakingqueen74 or use hashtag #bakingqueen74!
Sending this over to Tea Time Treats with The Hedge Combers and Lavender and Lovage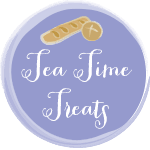 Linking up with Simply Eggcellent with Belleau Kitchen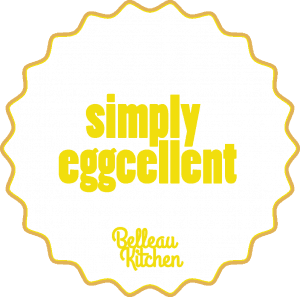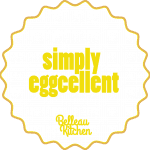 Bakeoftheweek with Casa Costello and Maison Cupcake
We Should Cocoa with Lancashire Food and Tin and Thyme