Slow Cooker Giant Strawberry and Chocolate Chunk Cookie
Following on from my last giant cookie made in my slow cooker, I decided to make a very chocolatey one with strawberries. Yum! Read on for my recipe for a slow cooker giant strawberry and chocolate chunk cookie!
A delicious, thick chocolate cookie with chunks of chocolate and fresh strawberries! Bake in your slow cooker and enjoy the cookie for a delicious dessert. No need to heat up the kitchen or watch the oven to avoid burning if you use the slow cooker. Slice this up and enjoy it warm with cream or cold with a cuppa. Your kids will love baking this with you too!
If you like my slow cooker giant strawberry and chocolate chunk cookie, for loads more slow cooker baking recipes, including my slow cooker chocolate orange stuffed cookie, don't miss my Recipe Index. I am always publishing new slow cooker and baking recipes, subscribe and don't miss a post.
Recipe:
150 g (1 cup) plain flour
40 g (1/3 cup) cocoa powder
0.5 tsp baking powder
115 g (1/2 cup) butter, at room temp
75 g (1/3 cup) caster sugar
60 g (1/3 cup) soft dark brown sugar
1 tsp vanilla extract
1 egg
75 g fresh strawberries, chopped
100 g milk chocolate chunks
Method:
1. Grease the pot of your slow cooker and line the base with an oval of grease-proof paper.
2. In a bowl, stir together the flour, cocoa powder and baking powder.
3. In another bowl, cream together the butter and two sugars until light and fluffy.
4. Add the egg and vanilla extract and mix.
5. Stir in the dry ingredients.
It might look a bit dry but get your hands in and work it together so that it comes together like dough. When it is the right consistency the sides of the bowl will be clean.
6. Stir in the strawberries. I had to do this with my hands to mix them in.
7. Also add the chocolate chunks and mix through.
8. Press the mixture into the sc bowl, onto the grease proof paper. Press it into the sides so it is even.
9. Cook on low for around 3.5 hours. For the last half hour leave the lid ajar.
The sides will start to come away from the pot when it is ready, and the top will still look a bit moist, but it will harden on cooling.
10. Then take the pot out of the slow cooker and leave it to cool. When the pot is cool you can remove the cookie by turning the pot upside down and tapping on the bottom. Catch it on your hand then invert onto a cooling rack.
Note: This recipe fits a 3.5 l slow cooker, increase the quantities for a larger one. If using a smaller slow cooker, the cookie will be quite thick and won't harden as well.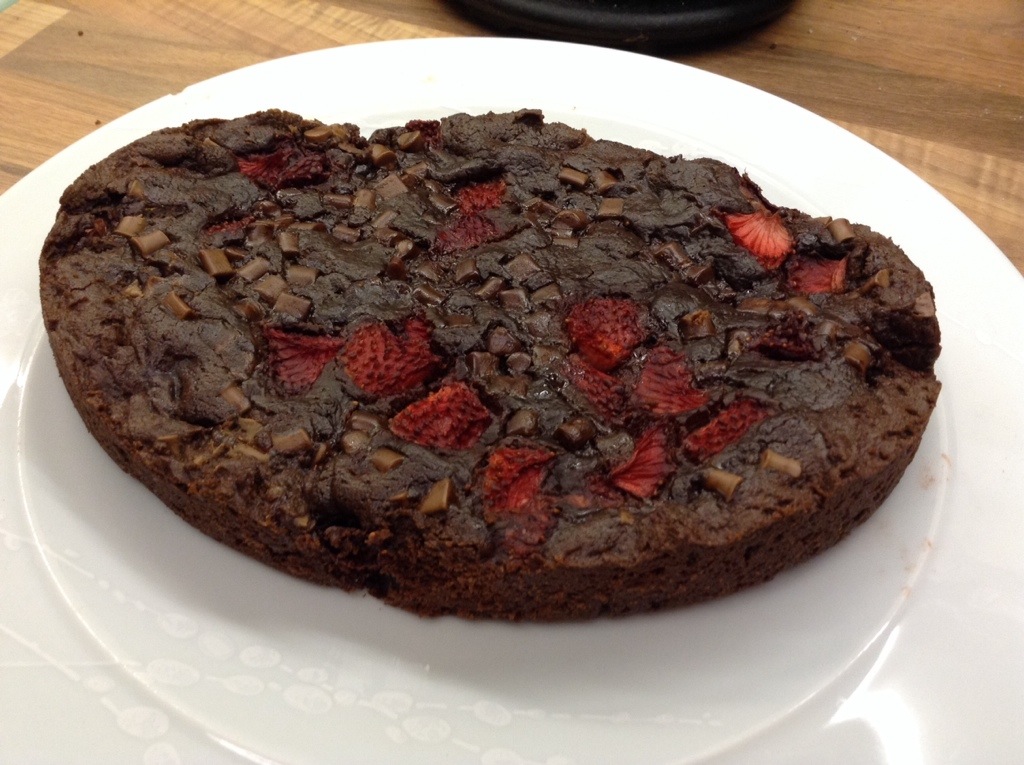 Slice and enjoy!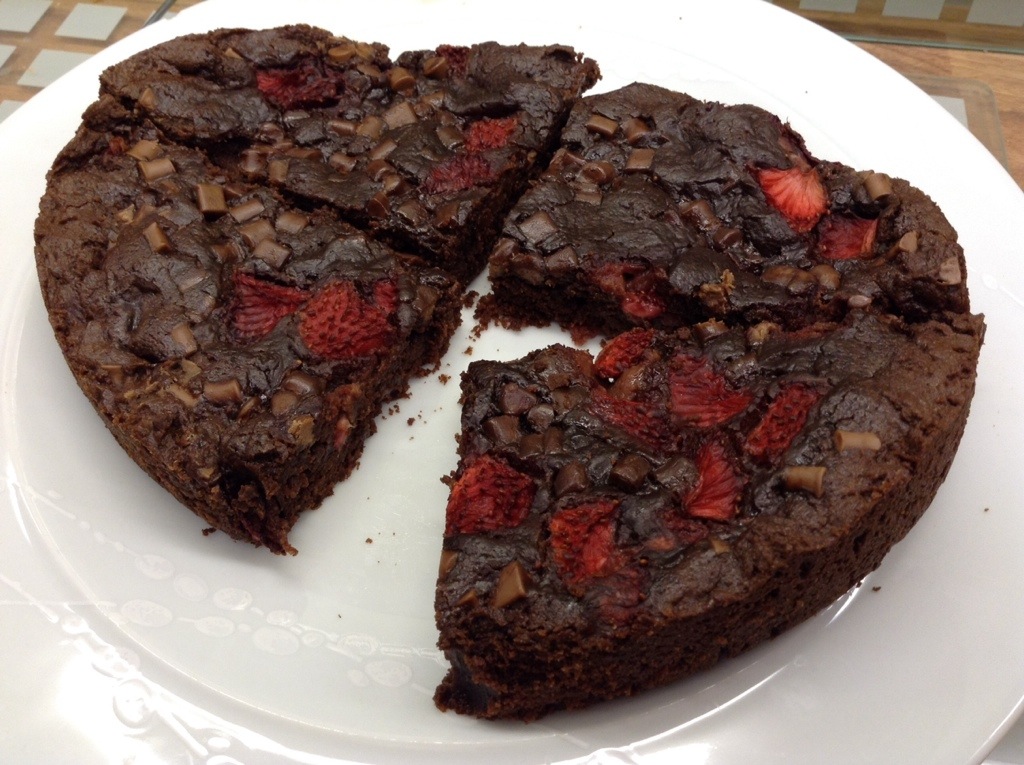 Pin it for later!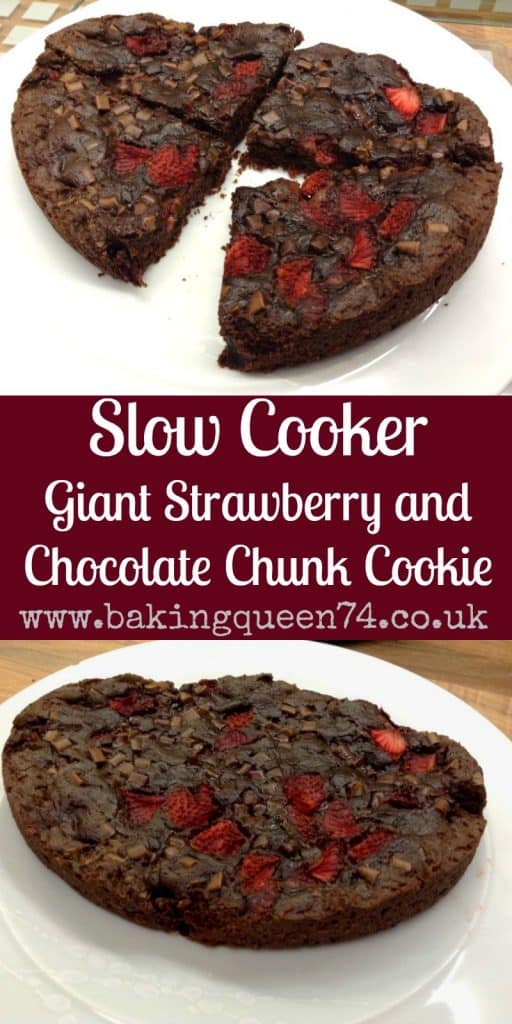 You might also like:
---
---