I love the refreshing taste of lemon curd but during the summer I like to try all the different summer fruits. I've baked with redcurrants, cherries, blackcurrants (in this lovely blackcurrant focaccia), mango and blueberries, as well as the usual strawberries and raspberries already this summer, so this time decided to try kiwi, and attempt kiwi curd.
I adapted my recipe from this recipe for kiwi curd by Rumtumtiggs, which sounds delicious. I did tinker with the quantity of kiwi and replace the lemon with satsuma, which may well account for the fact that my curd didn't thicken as much as I would have liked, although it did taste delicious.
Recipe for the kiwi satsuma curd:
3 kiwi fruit, peeled and chopped
Zest and juice of 1 small satsuma
3 eggs yolks
100 g caster sugar
50 g butter, in cubes
Method:
Put all the ingredients except the butter in a Bain-Marie over a pan of water you have heated up to simmering point.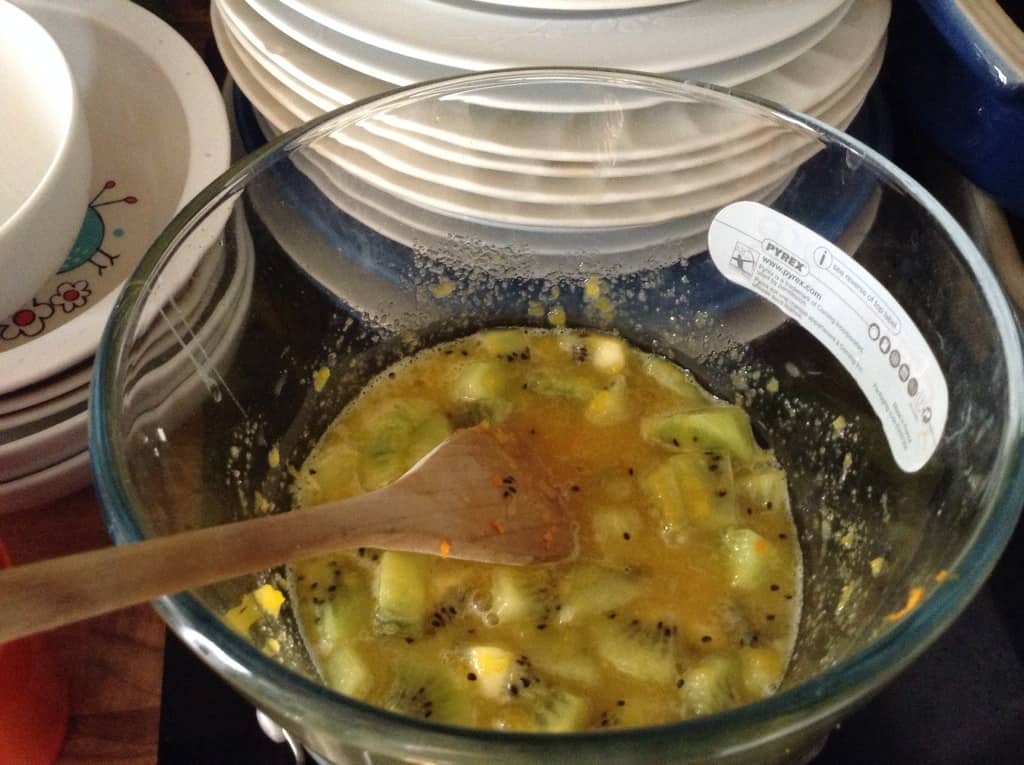 Leave the pan on the heat. Stir together for about 15 minutes until the mixture thickens up and coats the back of a spoon.
Sieve the mixture into a bowl, pressing it through the sieve with the back of a spoon.
Beat in the butter until it goes thick and glossy.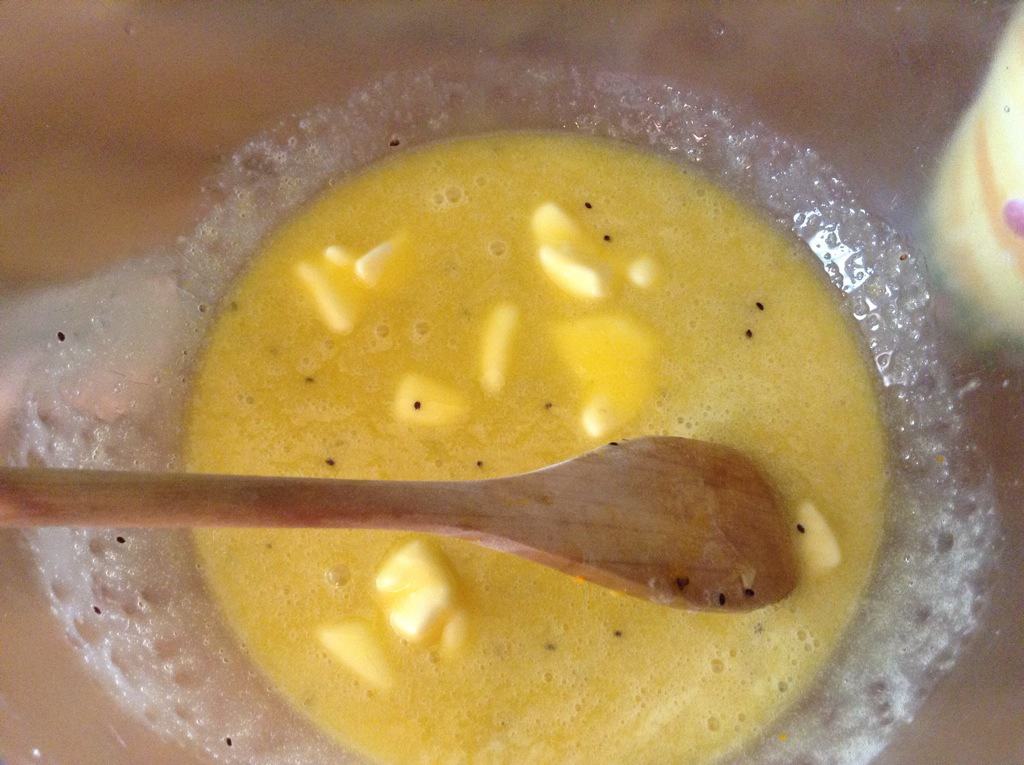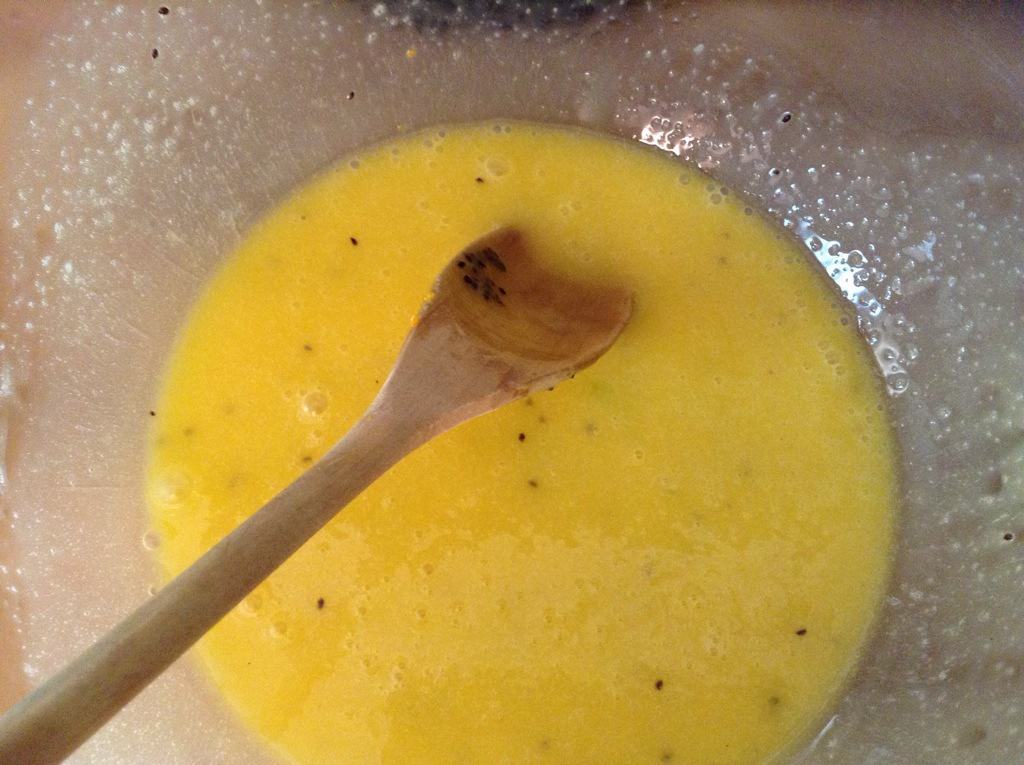 Allow to cool and if you wish, put it in sterilized, clean jars, otherwise put it in a covered bowl in the fridge. It will thicken as it chills.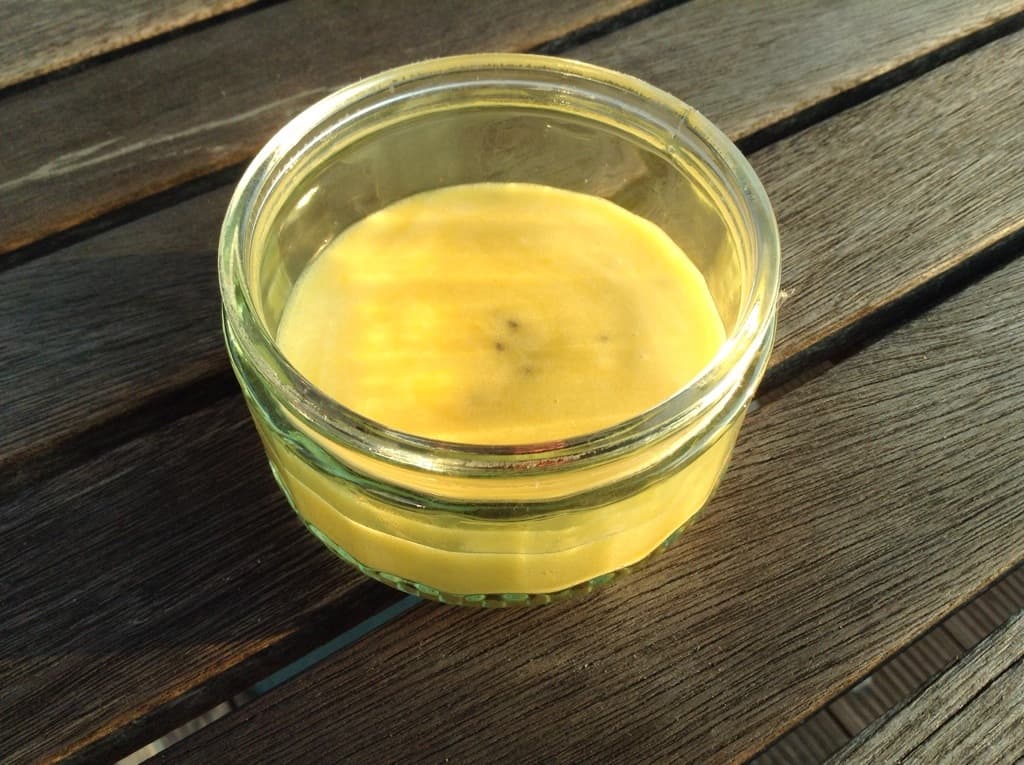 Use the kiwi satsuma curd in a Victoria sponge for a delicious alternative to lemon or passionfruit curd, or eat with soft fresh bread or on toast.
For a quick and easy dessert, break up a meringue nest, add freshly whipped cream, and top with kiwi satsuma curd.