Slow Cooker Pumpkin Apple Sultana Cinnamon Bread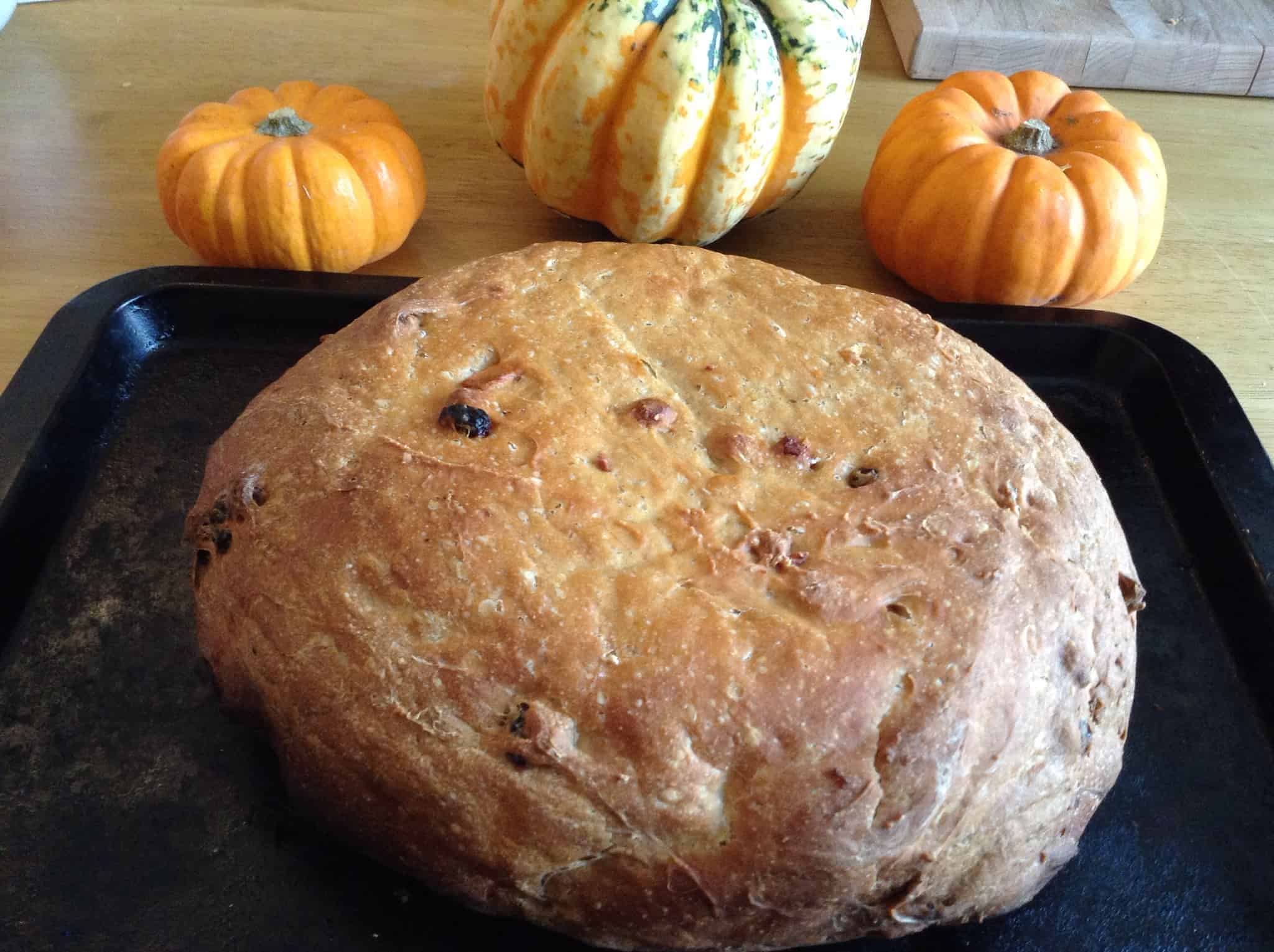 You may be able to tell from the number of times that I have mentioned Pumpkin in the title of this post that this is a rather seasonal post! Autumn is here, and Halloween has just been upon us, and I have been making use of pumpkin in my baking in both slow cooker pumpkin apple sultana cinnamon bread and a pumpkin pie. I adore the mellow flavour of pumpkin, and used it here in my lightly spiced fruit loaf (not a cake, but a yeasted bread) and also in a traditional American pumpkin pie.
The pumpkin pie was made using tinned pumpkin puree (Libby's brand, I got it in the World Foods section of my local supermarket) using a traditional American recipe also containing condensed milk. The bread used up the discarded flesh from the pumpkin we carved for Halloween. I also added some apple, sultanas and cinnamon to give it more flavour.
The recipe I used for the pumpkin pie is here on allrecipes.com. I add a sweet shortcrust pastry case, which I blind baked first, before adding the filling. The pie was beautiful as it baked and rose in my oven.
The finished product was delicious and went down well on Halloween. The spices made it a really deep colour with delicious autumnal flavours.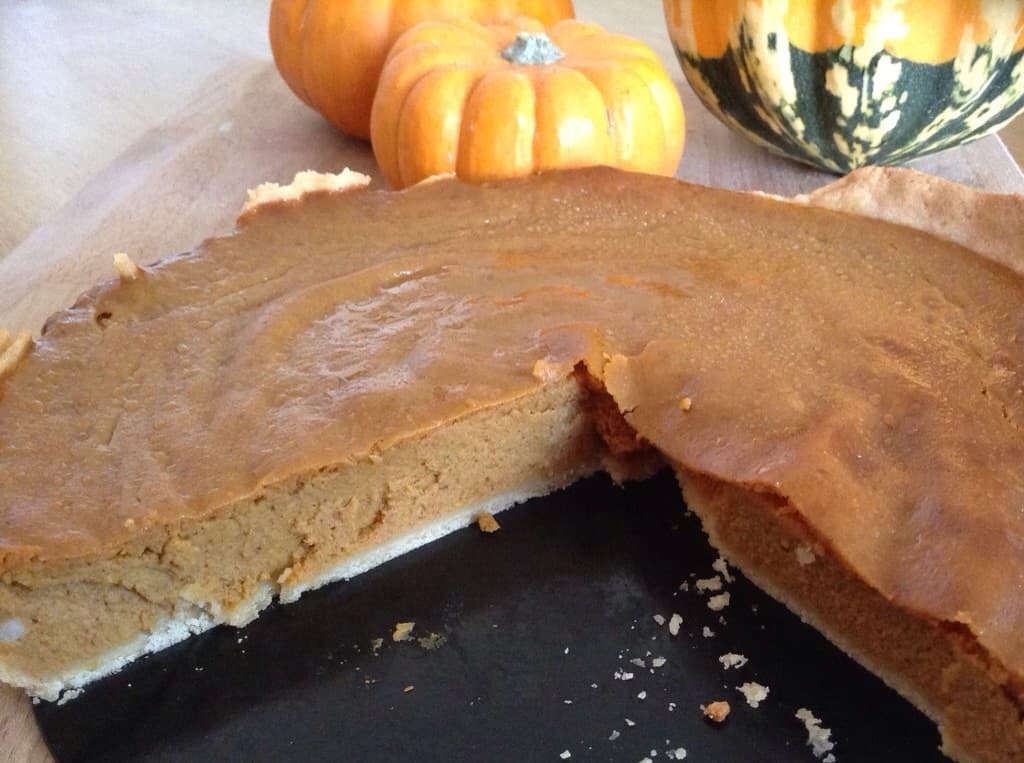 I used up our leftover pumpkin from our Halloween lantern in the slow cooker pumpkin apple sultana cinnamon bread loaf I baked. The pumpkin gave it a delicate flavour and colour, and the apple and sultanas added a bit more sweetness. The bread was very popular with my children as an after-school snack, and also went well with a cup of tea for me.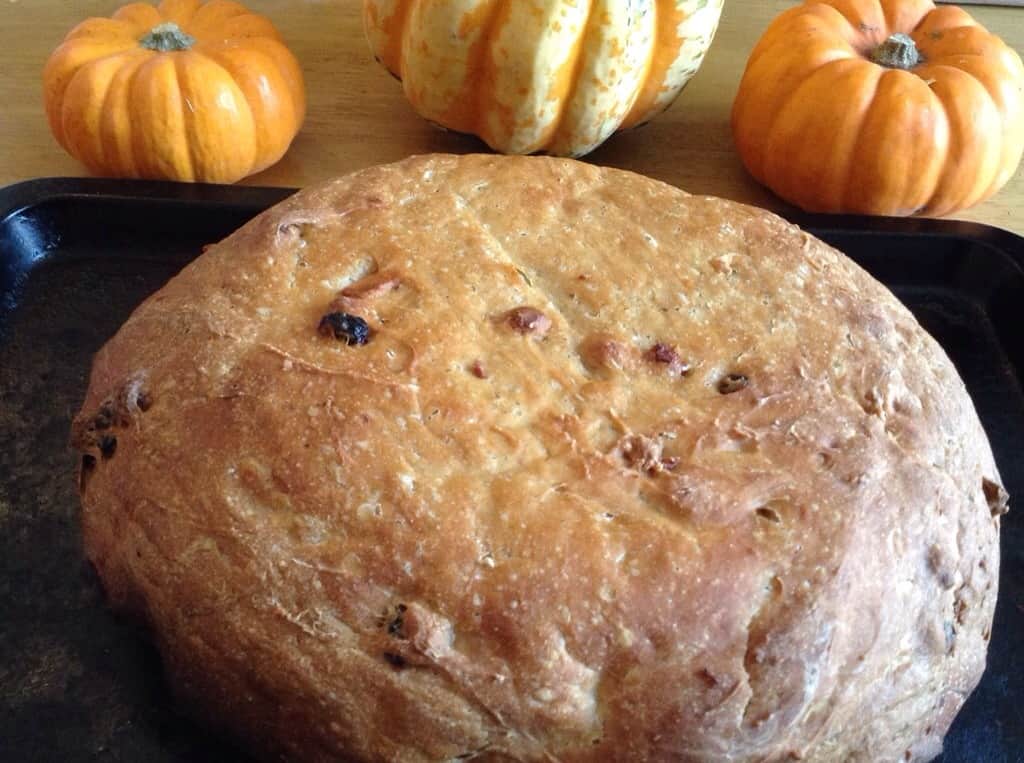 I made this loaf partly in the slow cooker but it could be done either in the oven or slow cooker.
Slow Cooker Pumpkin Apple Sultana Cinnamon Bread Recipe:
500 g strong white flour
1 tsp yeast
1 tsp salt
280 g water (weigh it in a jug)
100 g roasted pumpkin (grated), with a little light brown sugar stirred in
1 eating apple, chopped and coated in cinnamon, roasted for ten mins to soften
1 handful of cinnamon coated sultanas
Method:
Put the flour in a bowl, then add the yeast on one side, and the salt on the other.
Then pour in the water and mix by hand until it forms a dough. Knead for ten mins then put in a bowl and cover, leaving it to rise for an hour.
Mix the roasted pumpkin, apple and sultanas into the dough. If too moist, add more flour. Knead the dough again until elastic.
Leave to rise again, for another hour.
Bake on high in the slow cooker for approx 2 hrs. I finished it off in the oven to brown the top and finish the bake, since I had to go out. However, you could do it completely in the slow cooker if needed, or in the oven which would take approx 45 mins to an hour at 180 degrees. Test if the bread is asked by tapping it on the bottom. If it sounds hollow then it is done.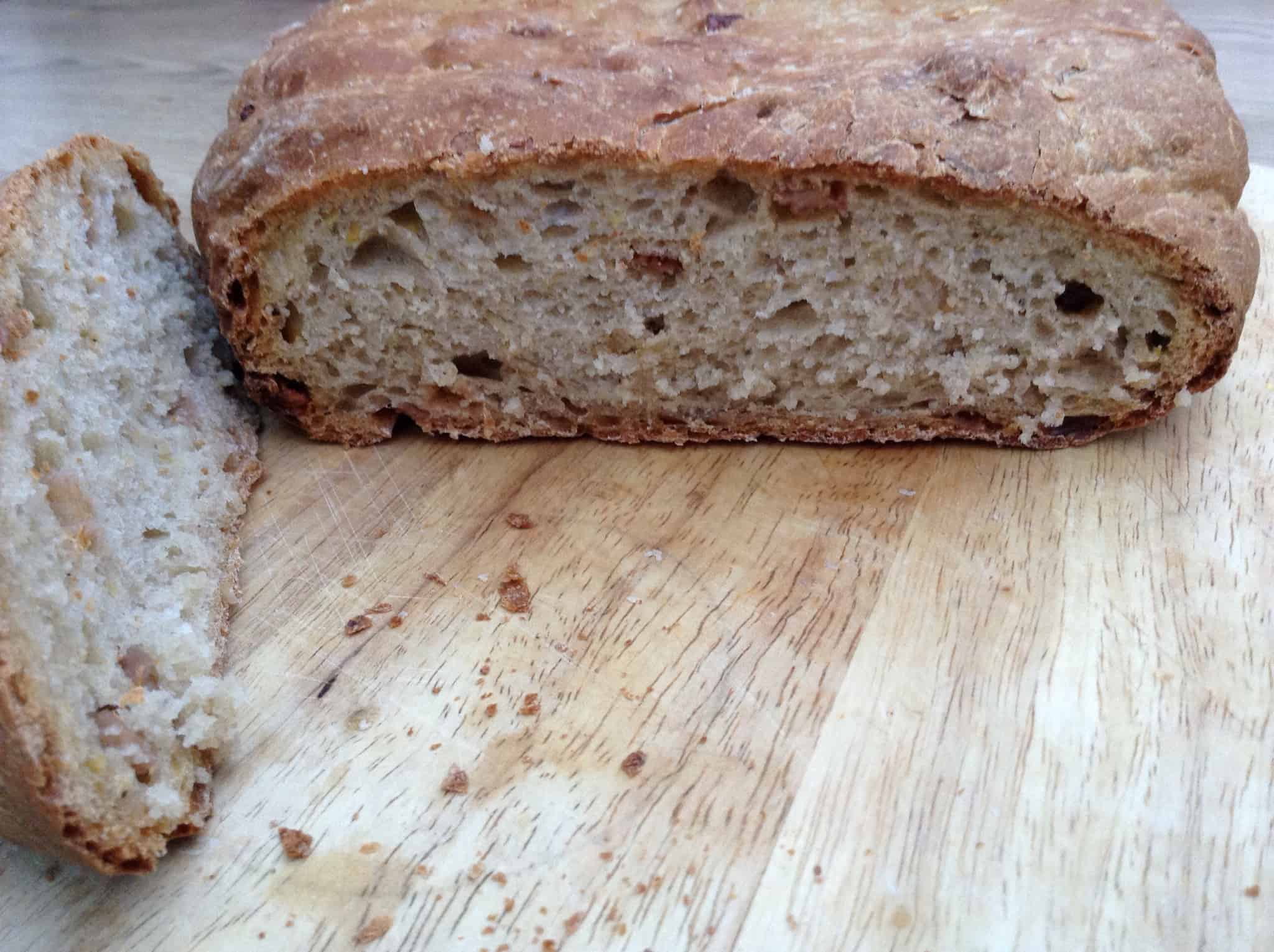 ---
---