I love this time of year, when it is hot and sunny, and above all the shops are full of all different kinds of British summer fruits. There's such a good range right now.
We have two great pick-your-own farms near where I live, Crockford Bridge Farm in Addlestone and Garsons Farm in Esher. You can pick redcurrants and blackcurrants, along with lots of other fruit and vegetables at Garsons, and lovely raspberries, strawberries and blackberries amongst others at Crockford Bridge Farm. We will definitely be paying both of them a visit this summer, as the kids will enjoy it for an activity too.
I got my redcurrants from the supermarket this time though, they were a good price and looked delicious.
The flavours in this Redcurrant and Orange Loaf Cake were great, even though the redcurrants alone tasted a little bit sour during our taste tests before baking!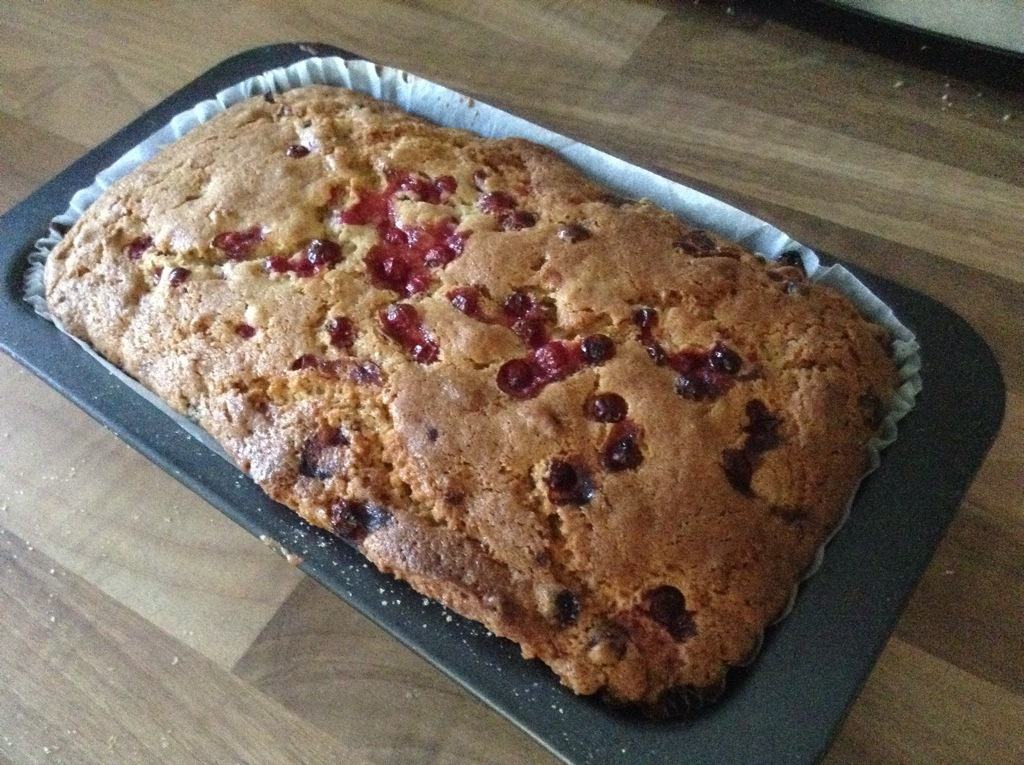 Once baked, the cake was lovely and moist from the grated apple, and the orange extract really brought out the sweetness of the redcurrants. Definitely one to make again!
Recipe:
250g self raising flour
175g butter
175g light brown sugar
1 small eating apple, peeled and cored
2 large eggs
1 tsp of orange extract
200 g redcurrants, stalks removed
Method:
1. Grease and line your cake tin, I used a loaf liner in my 2 lb loaf tin.
2. Weigh out the flour, butter and sugar and place in a large bowl. Rub the ingredients together with your fingers, like making crumble, until you have the texture of fine breadcrumbs.
3. Grate your apple into a bowl using a cheese grater, and mix it into the eggs and orange extract.
4. Stir the apple and egg mixture into the flour and butter mixture, and mix until just combined.
5. Add about three quarters of the redcurrants and mix in.
6. Scrape the cake batter into your tin and spread it out.
7. Spread the remaining redcuarrants on top and press them in lightly. Remember to keep a few back to decorate the cake with.
8. Bake at 180 degrees for around 45 minutes, until lightly brown and a skewer in the centre comes out clean.
Recipe adapted from this site.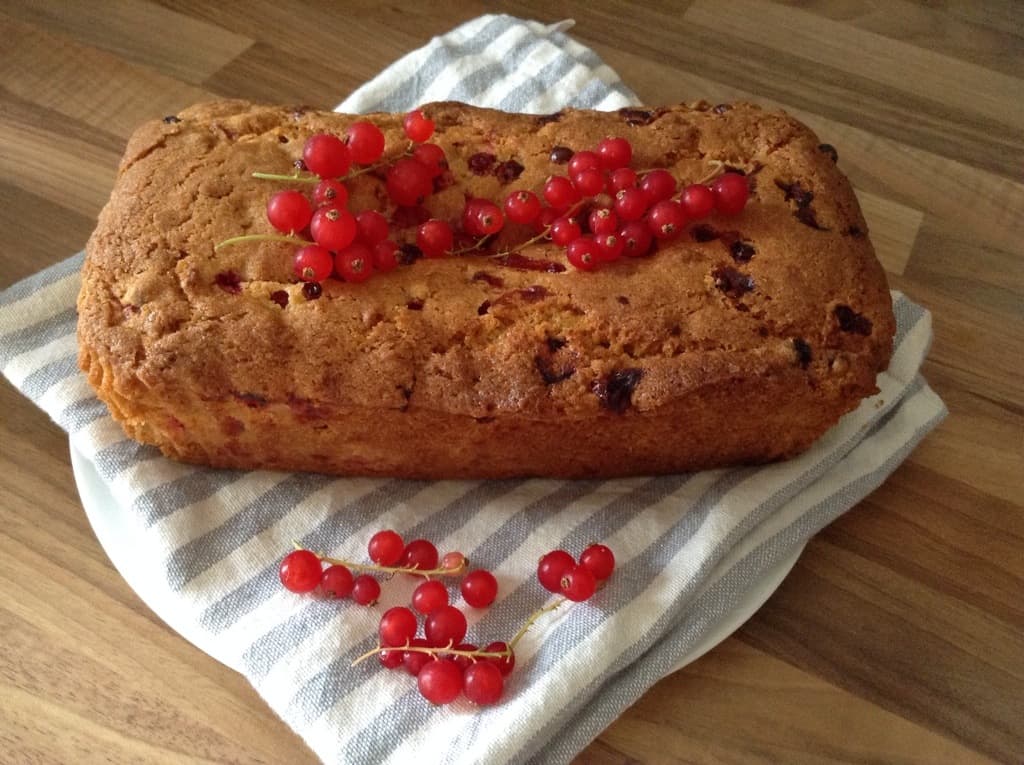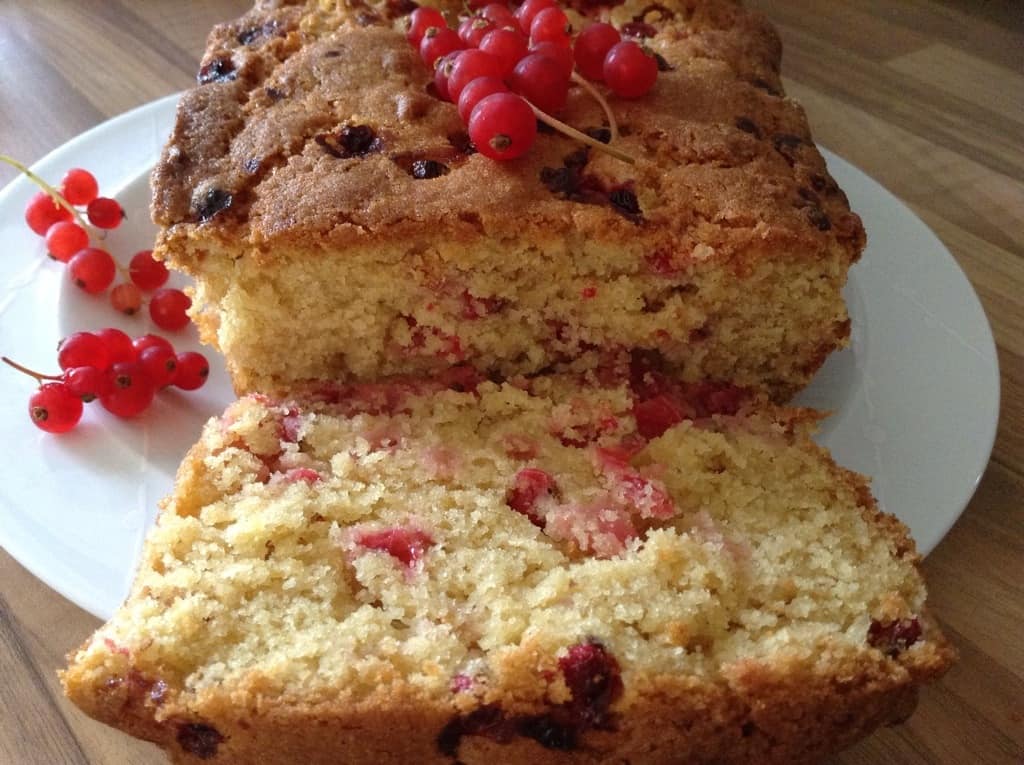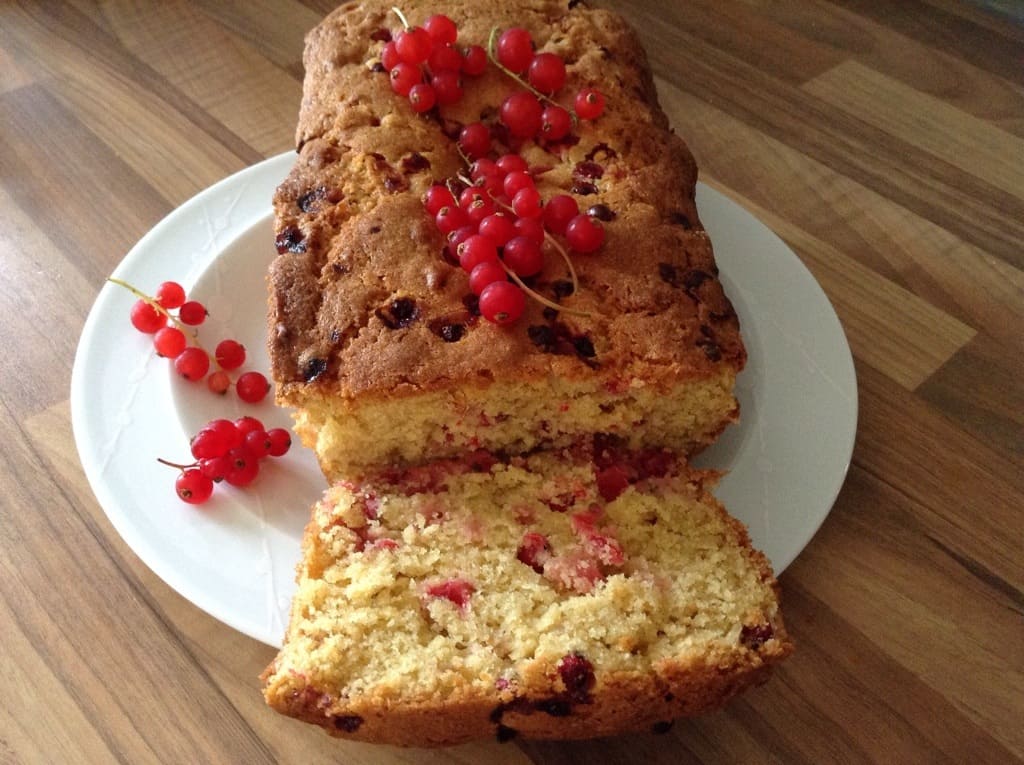 I'm sending my Redcurrant and Orange Loaf Cake over to #CookBlogShare at Supergoldenbakes.
I'm also sharing this with Bake of the Week at Casa Costello.