This month sees the return of Organic September, and Waitrose is supporting this campaign from the Soil Association by celebrating everything organic. As part of this, Waitrose  challenged me to switch one meal a day to organic for a week. Now I don't tend to buy organic very often, mainly due to the price, so was very interested to try out organic produce for a week and see how it compares. Read on to find out how my Waitrose Organic September challenge went.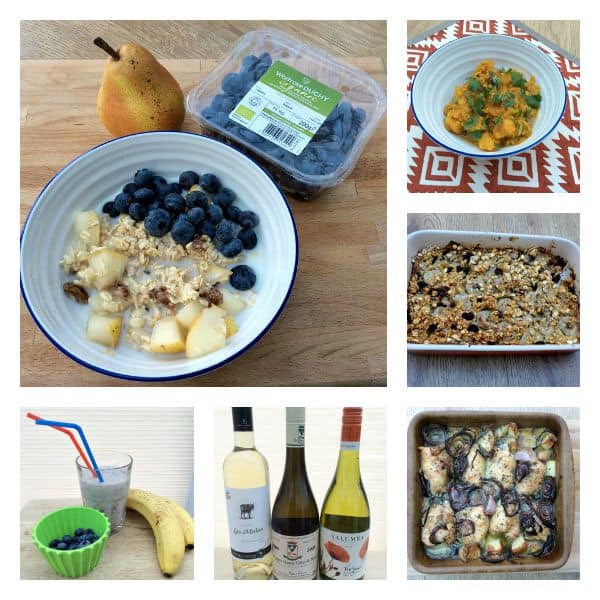 As soon as I entered my local store, I could see that organic products were being promoted for Organic September, and I found organic items on most shelves I looked on. Waitrose have an extensive organic range, with Duchy Organic branding. It covers far more than I would have expected, not just fruit and vegetables and meat but also dairy products, bread, store cupboard staples and even frozen vegetables and chips. The Waitrose website also has some delicious organic recipes for you to try out.
My organic shopping list included:
Red and brown onions, bag of potatoes, romano peppers, carrots, sweet potatoes, basil, apples, pears, bananas, blueberries, a lemon, whole chicken, chicken thighs, rolled oats, red lentils, tomato purée, passata, milk, low fat natural yoghurt, brown pittas, tinned chickpeas, stock cubes, frozen peas
Organic Mealplan
On day one we had a chicken traybake made with organic chicken thighs, sliced red onions and diced potatoes, served with organic carrots and peas. Just place chicken, red onions and potatoes in an oven dish, add salt and pepper to taste and 1 tsp of dried sage, then add 200 ml organic chicken stock and roast for 1 hour at 180 degrees.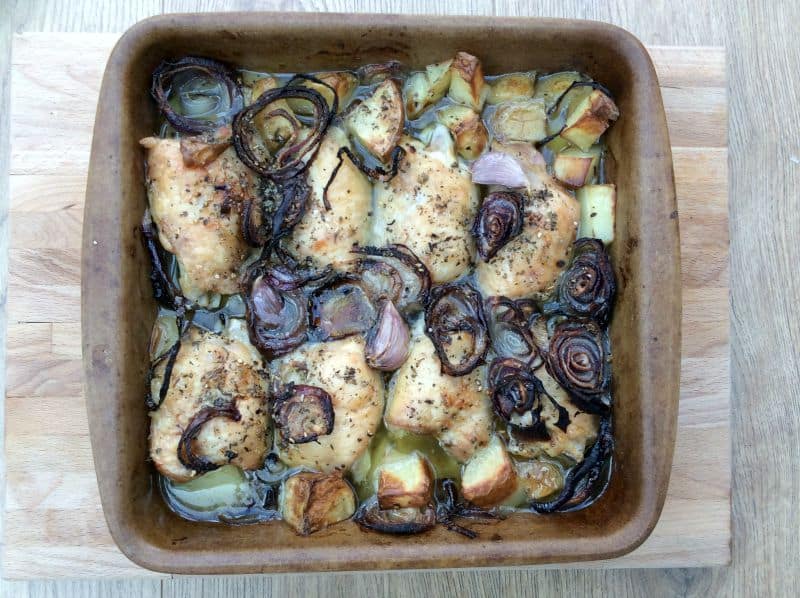 On day two I made organic pear, date and blueberry overnight oats for breakfast.  Simply soak organic rolled oats, chunks of organic pear and a handful of chopped dates in milk overnight in a pot in the fridge and add organic blueberries in the morning.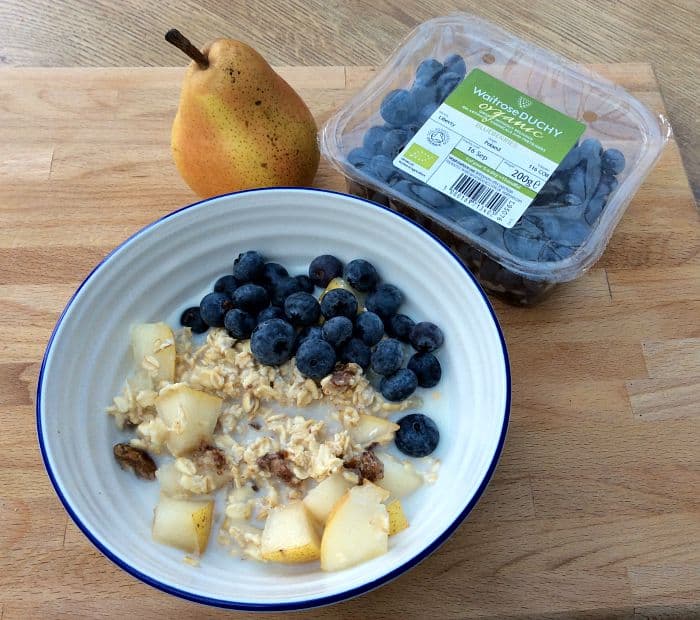 On day three I whizzed up an organic blueberry and banana smoothie for breakfast with a hand blender, using Duchy Organic low fat natural yoghurt, an organic banana and organic blueberries.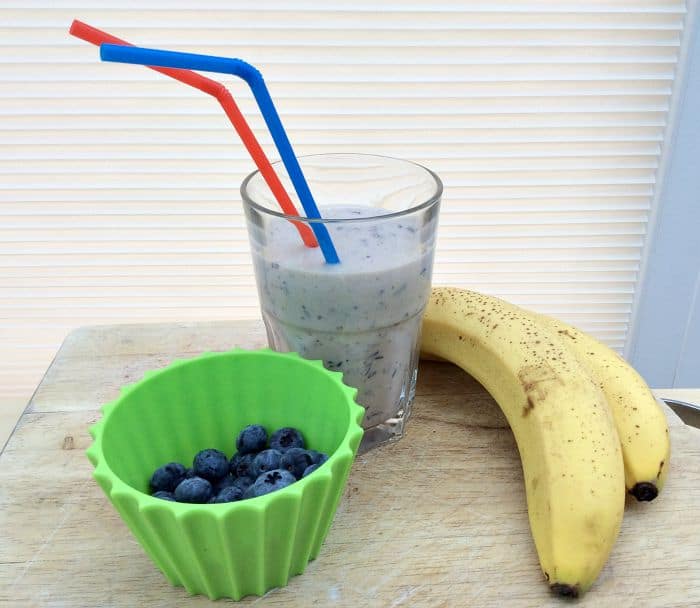 On day four I made an organic sweet potato and lentil curry in my slow cooker. Place one sliced onion, two medium organic sweet potatoes, in chunks, 100 g red lentils and 200 ml organic vegetable stock in your slow cooker. Add 1 tsp turmeric, 1 tsp garam masala and 1 tsp dried cumin. Cook on low for 4 hours. Serve topped with fresh coriander.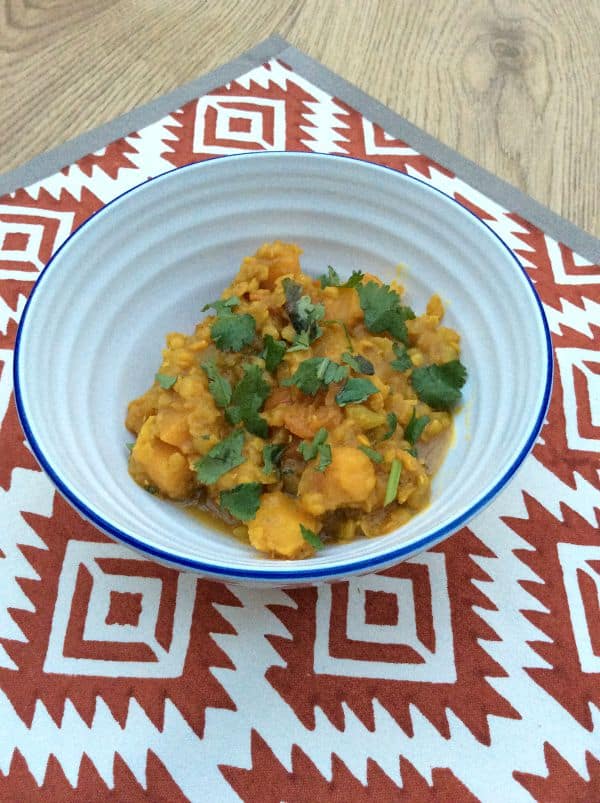 On day five I made baked banana and raisin oatmeal for breakfast. Place 150 g organic rolled oats, 40 g raisins, 1 tsp baking powder in a ceramic dish and mix well. add 2 sliced organic bananas and combine. In a jug, mix 200 ml organic milk, 1 organic egg and 1 tsp vanilla bean paste, then pour this over the oat mixture. Stir to make sure the milk mixture covers all of the oats. Bake for 30 mins at 180 degrees or until golden brown and set.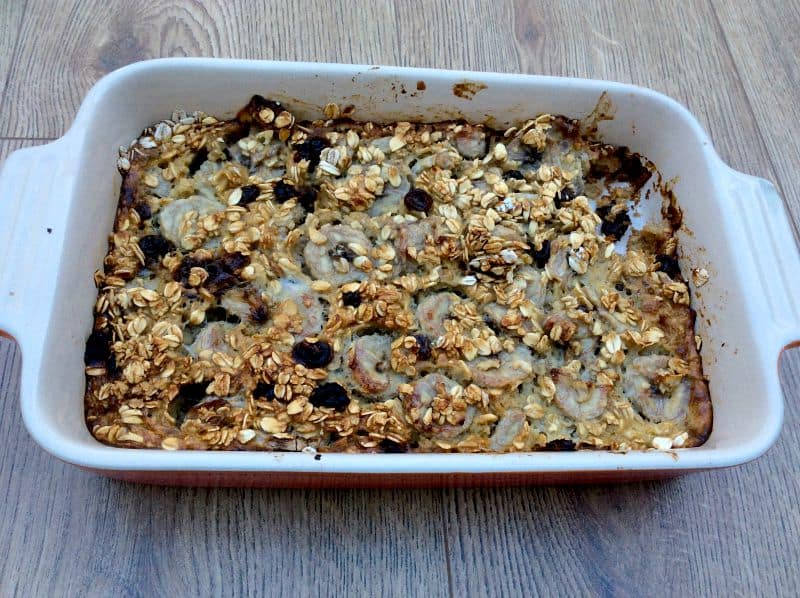 We also switched our roast dinner to organic with roast chicken and roast potatoes served with carrots and peas. This was a hit with the whole family. And on another day I made a homemade houmous with the lemon, basil and chickpeas, and served it with organic wholemeal pittas. Very tasty!
Organic Wines
I was also sent three bottles of organic wine to try out. Waitrose Cellar have a wide range of organic wines.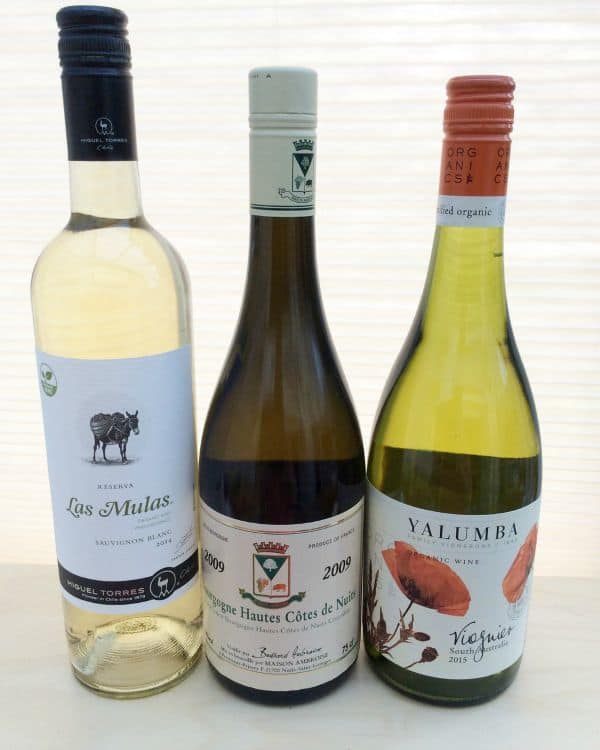 The Yalumba Viognier was very fruity with that lovely apricot scent. I also loved the Las Mulas Sauvignon Blanc. I have saved the Bourgogne for a family occasion as it looks excellent.
My Verdict
I found that the organic chicken tasted much more flavoursome than non-organic/free-range, and I would definitely buy it again budget allowing. Similarly, the fruit and vegetables all had better flavour than the usual supermarket produce I buy. I didn't notice as much difference with the tinned chickpeas and dried lentils, but I did notice that the organic rolled oats were larger and much better quality than cheap standard ones. I will definitely try to include more organic fruit, vegetables and meat into my weekly shop from now on, when possible. This month I saw that all organic items are on offer at Waitrose so this will definitely help.
Disclosure: Waitrose sent me the wines to try and also a voucher to cover the cost of the week of organic food. All opinions are my own.