Cranberry and Orange Madeleines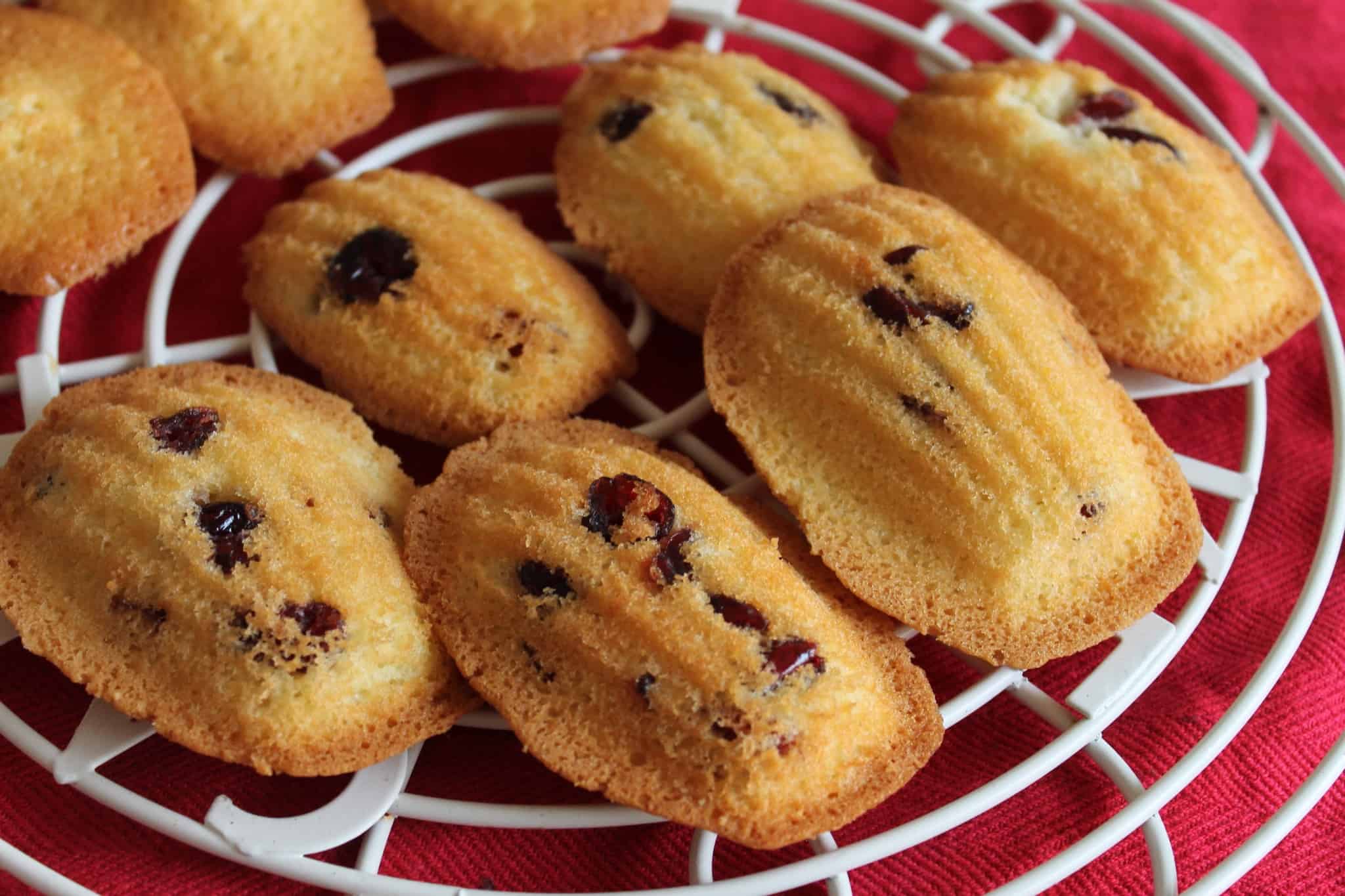 Christmas is coming only too quickly, where has the time gone? Time for our thoughts to turn to cosy fires, heating and throws over the sofa. The chillier weather is making this slightly easier to get used to. Only a few short weeks and the day will be here, and a time to eat wonderful food and spend some time with our friends and family.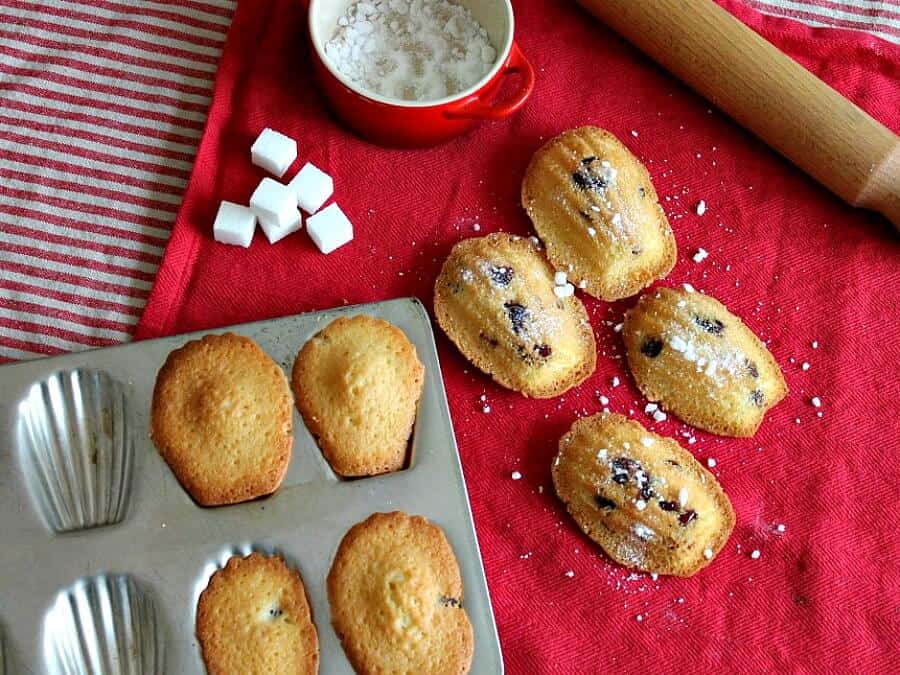 These cranberry and orange madeleines are a little Christmas bake which I thought would be perfect for a small treat over the holidays, perhaps even on Christmas morning if you aren't having the traditional chocolate from a selection box. 😉
The orange and cranberry flavours mingle to create an evocative flavour, which brings to mind snowy scenes, piles of presents and excited children.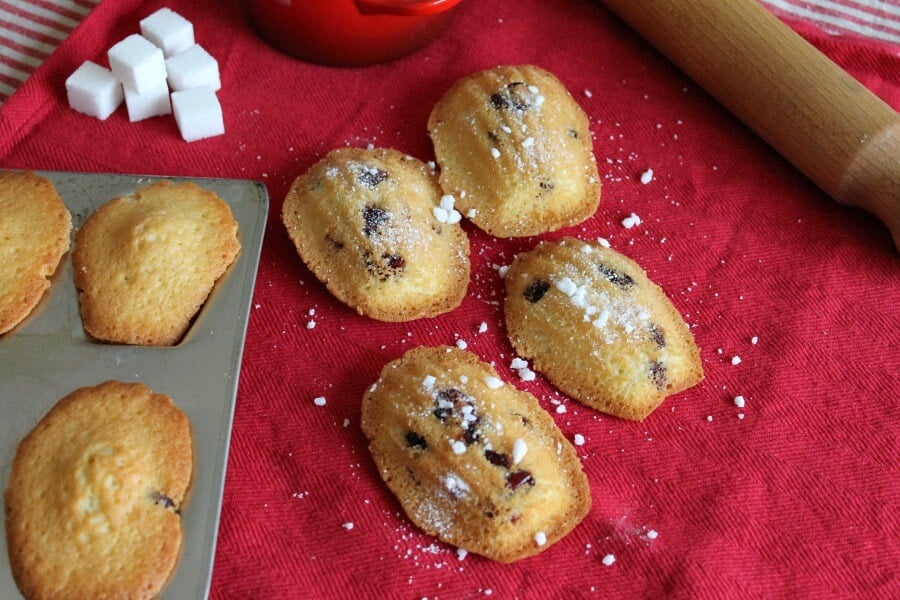 Recipe:
100 g butter, melted
100 g caster sugar
2 medium eggs
100 g flour
1 tsp baking powder
1 tsp orange extract
50 g dried sweetened cranberries
Method:
1. Prepare the tin with a little melted butter and preheat the oven to 180.
2. Whisk the sugar and eggs until frothy.
3. Lightly whisk in the rest of the ingredients, except the cranberries.
4. Fold in the cranberries carefully.
5. Leave to stand for 10 minutes. Then pour carefully into the tin.
6. Bake for 8-10 minutes until risen and firm in the middle.
7. Cool in the tin for a few minutes, then carefully remove from the tin.
8. Dust with crushed sugar cubes, or icing sugar, to serve.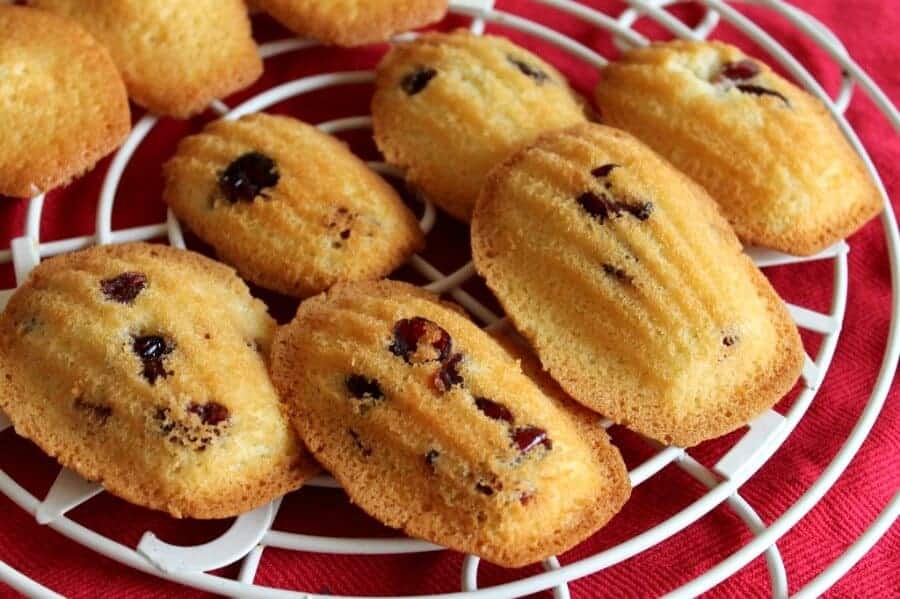 If you like this, check these other recipes out:
– Vanilla and lemon madeleines
– Strawberry and lemon friands
– Coconut, raspberry and blueberry cake
Pin my orange and cranberry madeleines for later!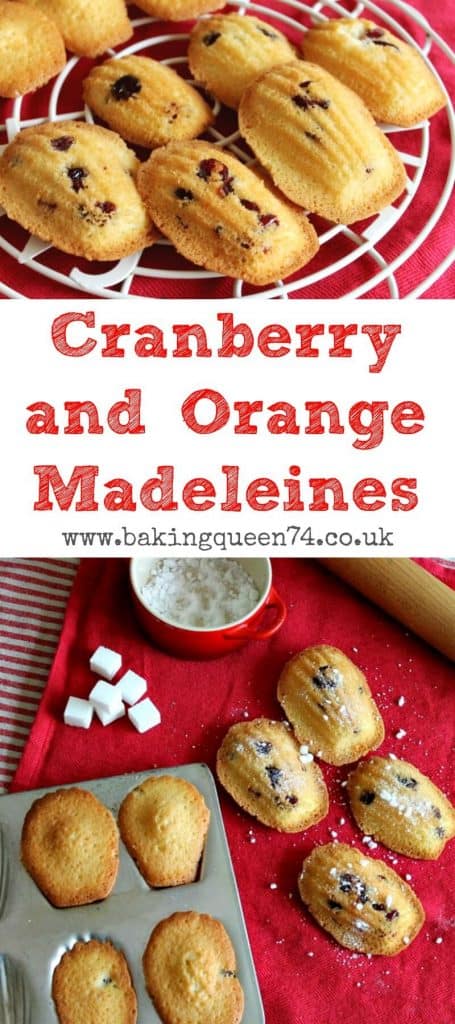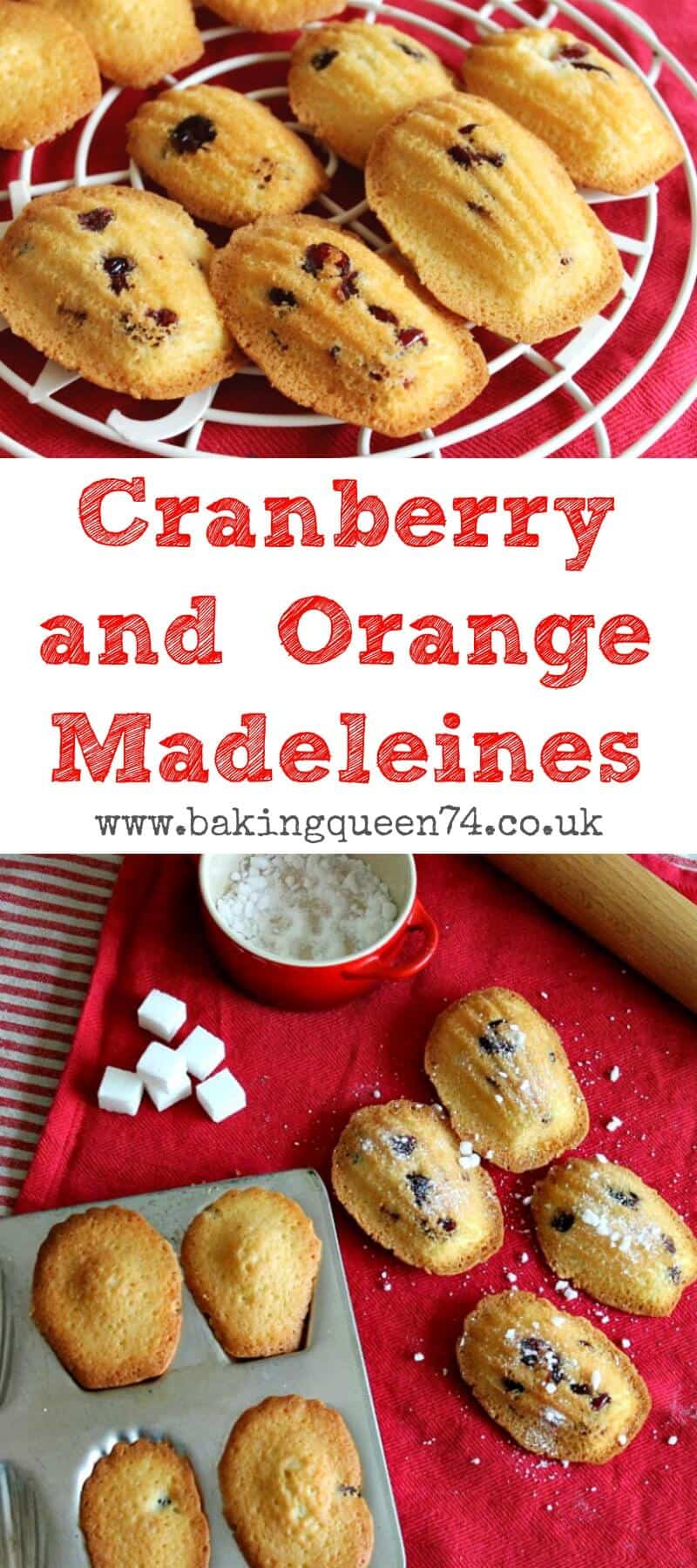 Linking up with: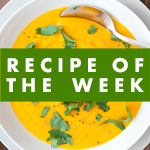 ---
---