Cranberry Cheesecake Pies – a Mince Pie Alternative!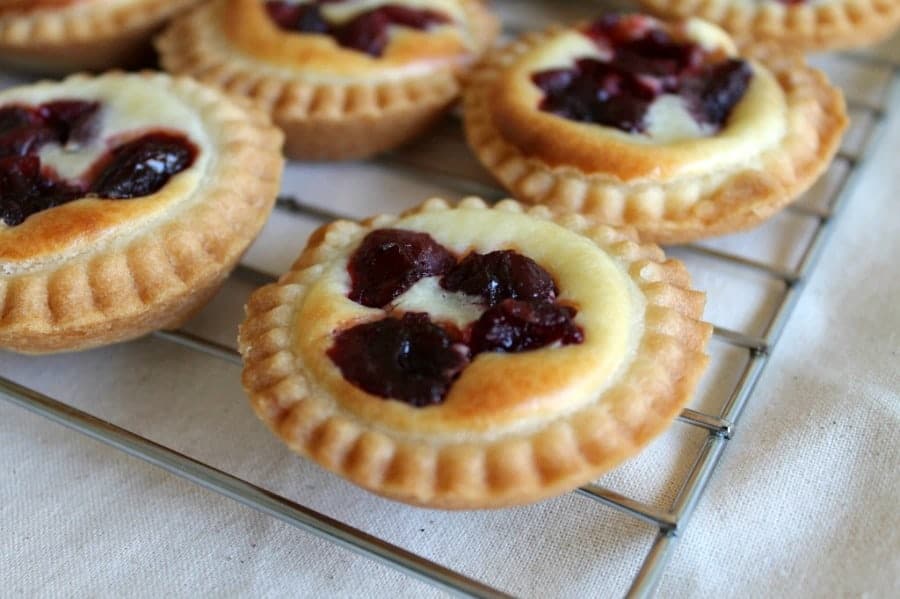 Today I've made a batch of these delicious cranberry cheesecake pies as an alternative to mince pies, to go in my freezer ready for Christmas. We are not that keen on mince pies in my house but these fruity and creamy pies go down really well. Making these really put me in a Christmassy mood, and there might be some decorations making an appearance at my house soon as a result…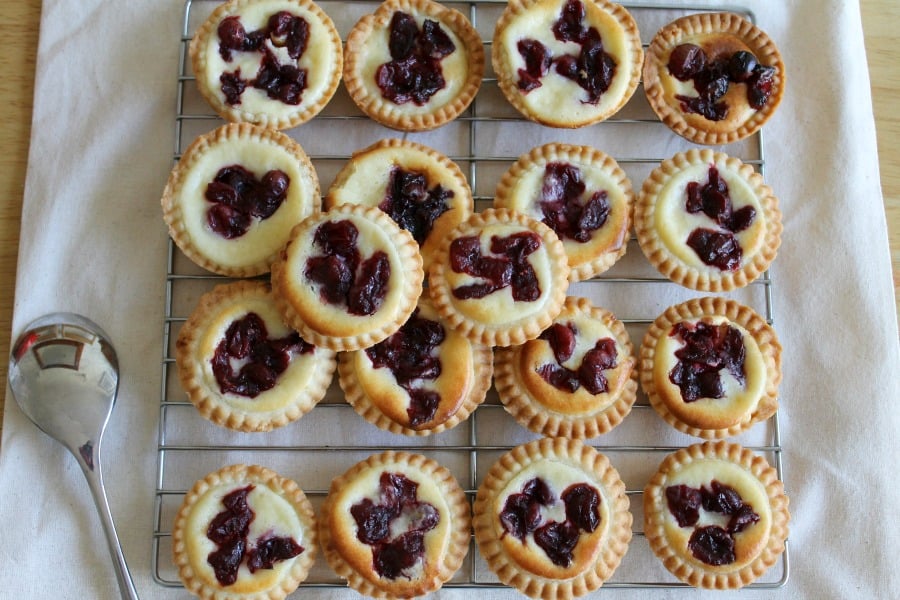 I know my children will probably be very pleased by this fact. They are already counting down until Father Christmas comes and wrote their letters to Santa a few weeks ago. 🙂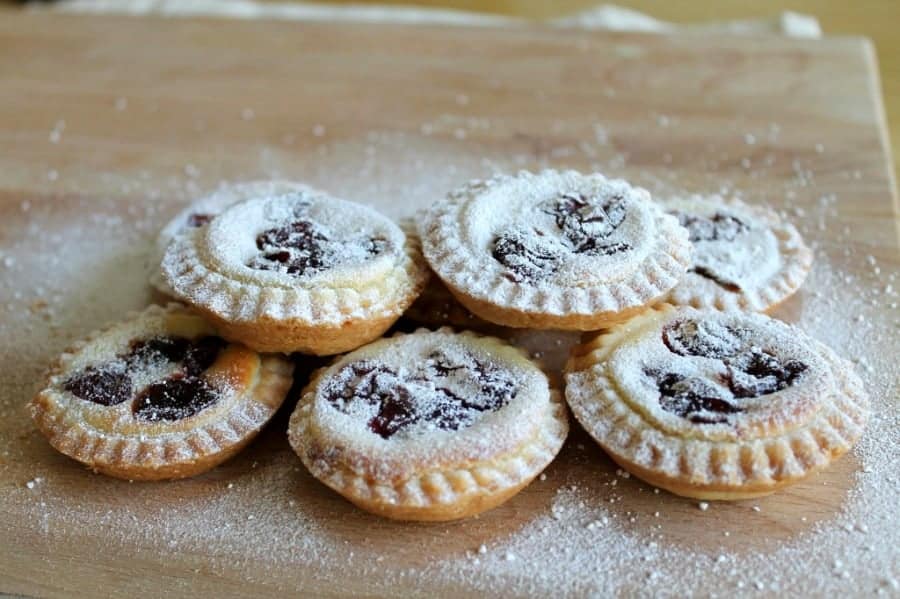 There are several steps to this recipe but there are also shortcuts that can be made to save time if you want to make them quickly.
For the cranberry sauce:
300 g fresh cranberries
100 g light brown sugar
3 tsp cinnamon
3 tbsp water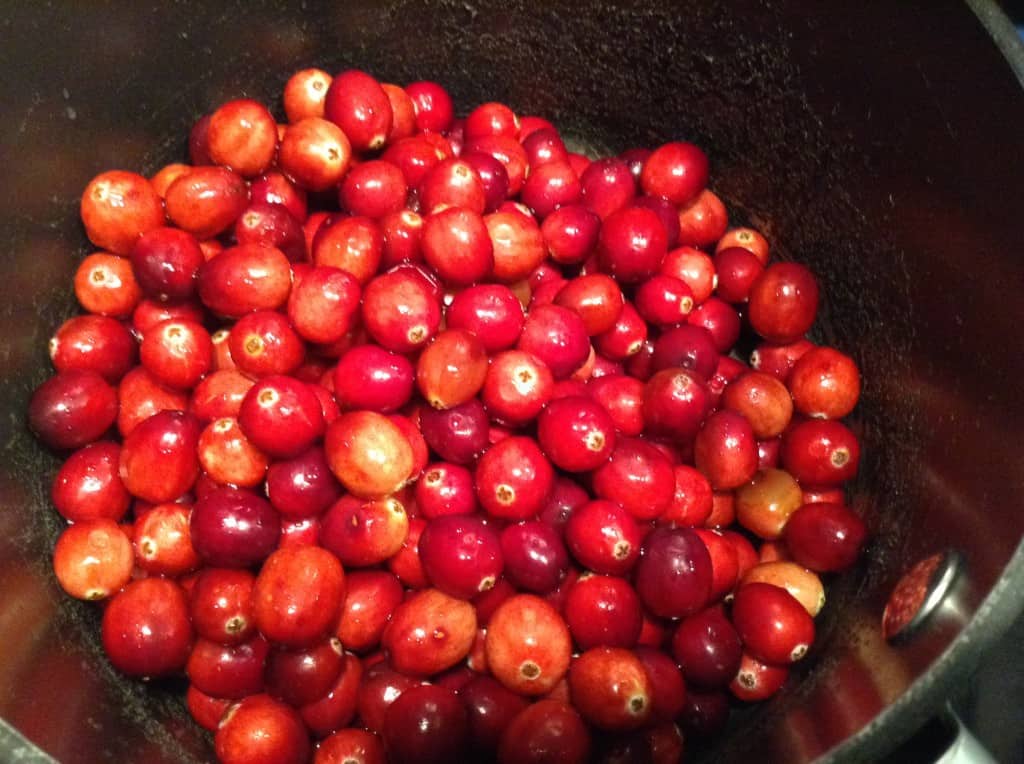 Place all of the ingredients in a pan, bring to the boil, then reduce to a simmer for about twenty minutes, until the cranberries are soft. Your house will be filled with a wonderful aroma as well.
You can then refrigerate the cranberry sauce and use it when needed, or allow it to cool and proceed with the next steps. Or, use a ready-made cranberry sauce if you prefer.
For the cranberry cheesecake pies:
Make up your pastry to line your mince pie or muffin tins.
I used this recipe from BBC Good Food. You could also buy the pastry ready-made and save time here too.
Use a cutter to cut out the circles to line the holes in your tin. I made 12 normal sized pies and 6 muffin sized pies.
For the cheesecake filling:
280 g cream cheese (I used Philadelphia)
80 g caster sugar
1 egg
3 tbsp plain flour
Mix these ingredients together until smooth.
Place 1 dessertspoon approx. of the mixture into each pie base. They should be filled but the cheesecake filling should not be running over the sides. If you have any leftover mix, you can make some mini cheesecakes as well.
Now add cranberries from the sauce you made earlier, or from the ready-made sauce, on top of the mixture.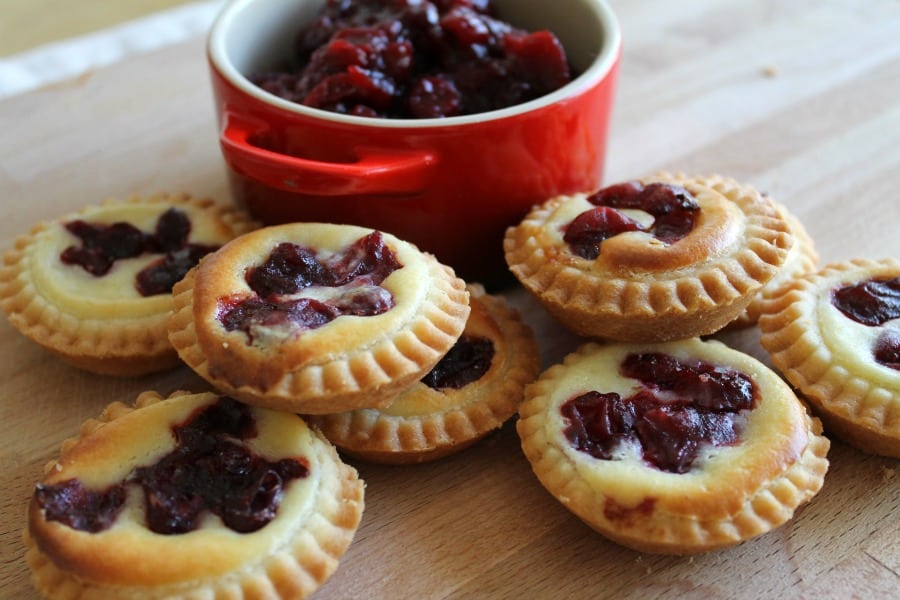 Bake at 180 degrees for around 20 minutes, or until the cases are golden and the cheesecake filling is set.
Dust with icing sugar and serve!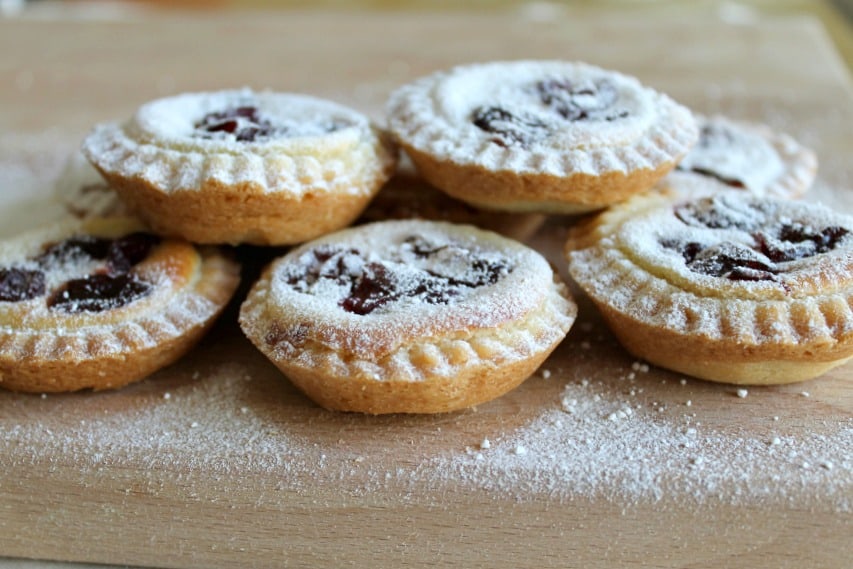 Pin for later!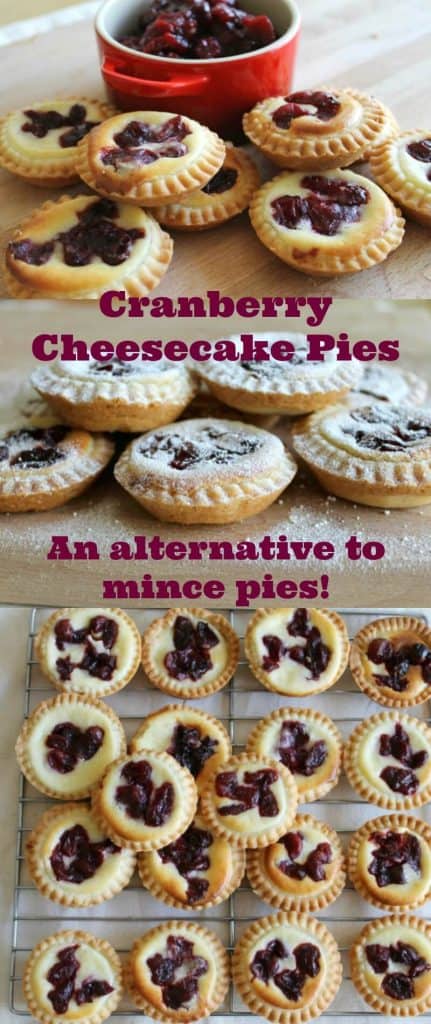 Linking up with #CookBlogShare
---
---