Like many others I was thrilled that Great British Bake-Off came back to our screens this week! With the return of GBBO I am going to try to attempt one recipe from each episode each week, work and children and so on permitting of course. I did want to bake and blog along last year too but had only just started blogging and it seemed too much for me at the time. Not so this year, and I have just made my first Swiss roll inspired by this week's instalment – a dotty Swiss roll!
I went for a colourful dotty theme, and simply used raspberry jam for the filling. This was delicious with a cup of tea and my children loved the multicoloured dots, which reminded them of Mr. Tumble!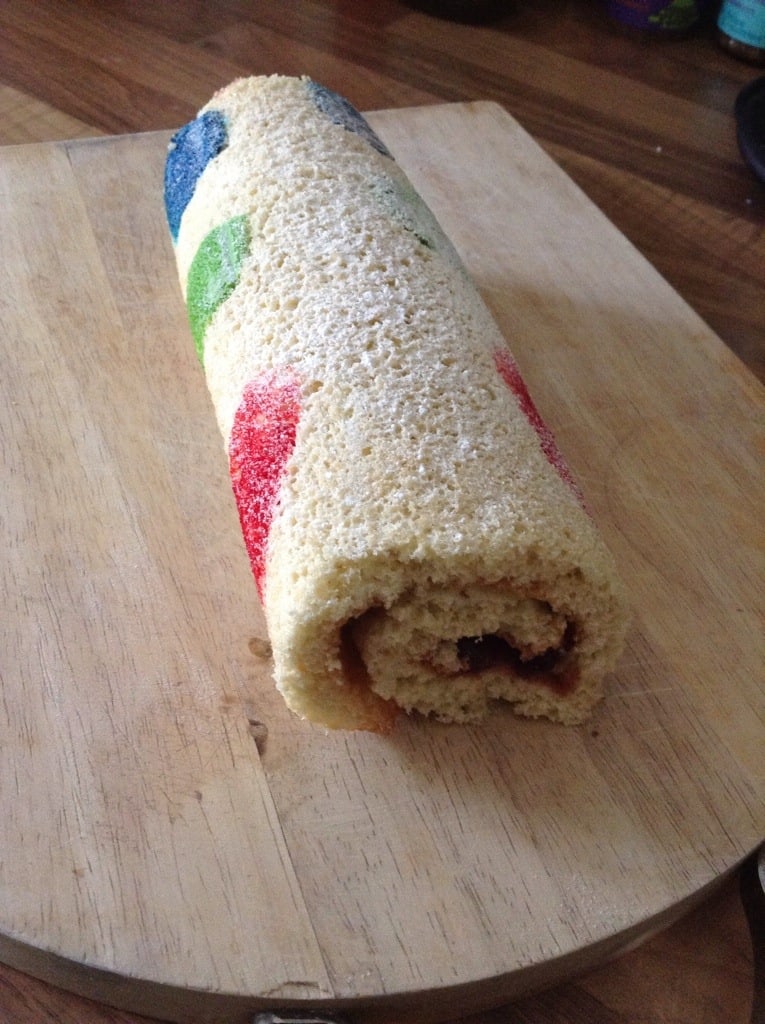 I used a Swiss roll recipe by Rachel Allen here though I reduced it to a 3 egg mixture as my tin was smaller.
Once the flour was combined into the whisked eggs and caster sugar, I took three dessert spoonfuls and placed them in separate bowls, then coloured each bowl with my professional colouring pastes for red, green and blue. Then each colour was spooned into a separate piping bag, and I piped dots onto the base of my lined tin.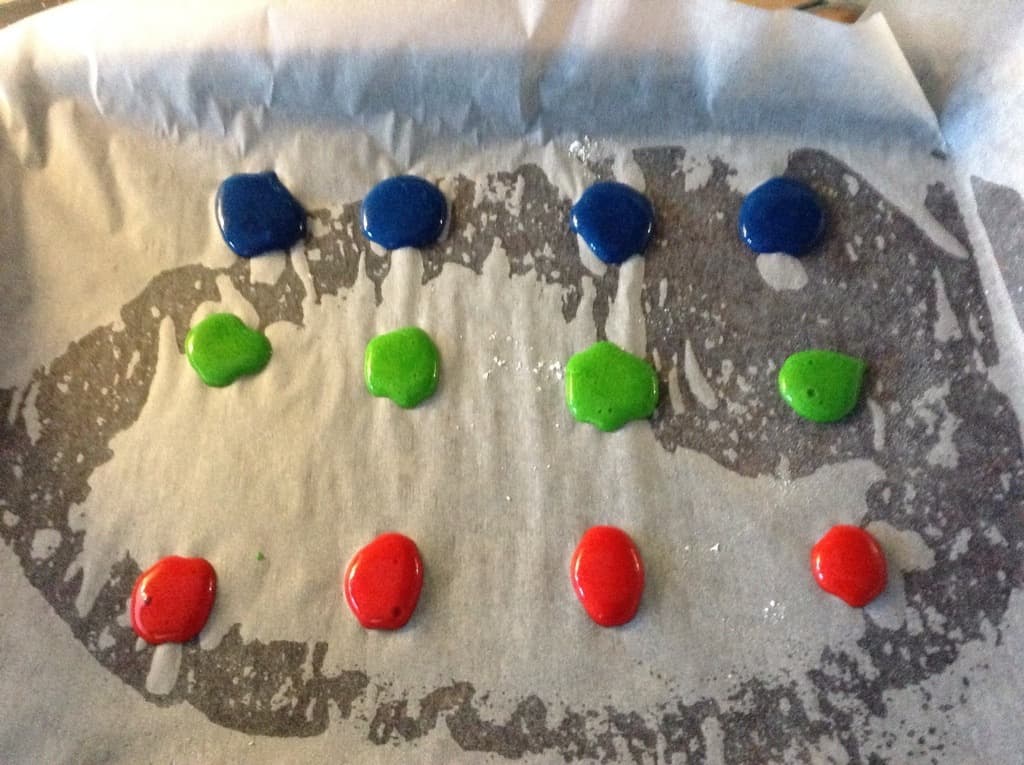 Next, I put the dots in the fridge for about ten minutes, as I had no room in my freezer! After the ten minutes I spooned the rest of the cake batter over the dots and smoothed the top.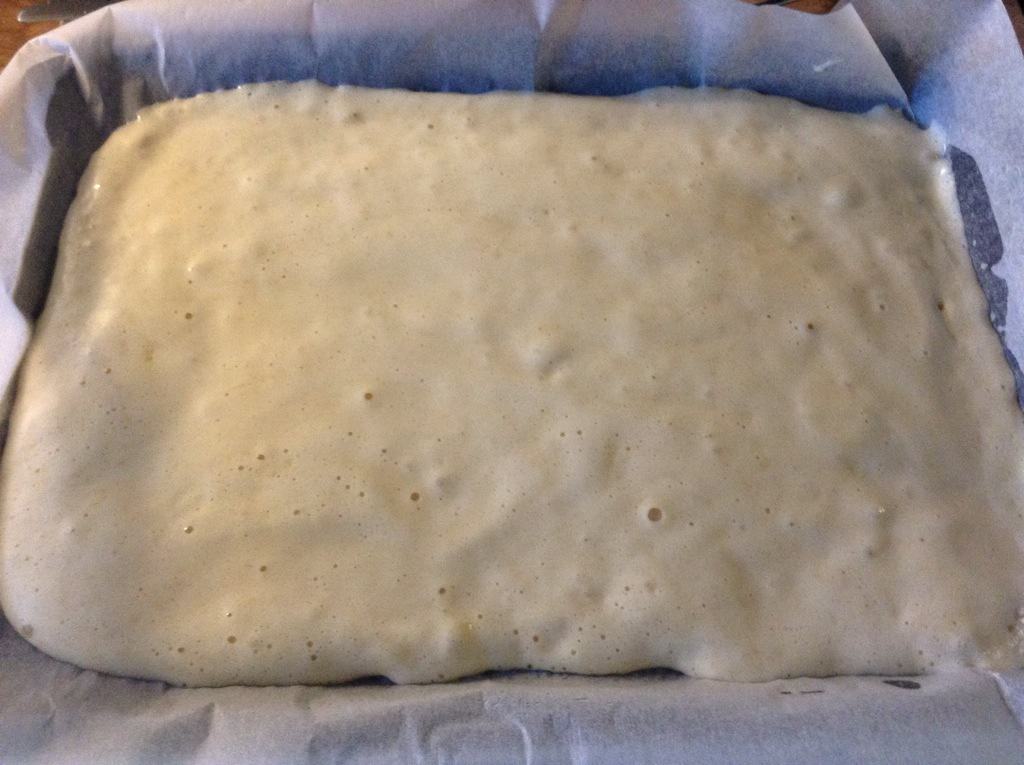 I baked the sponge for 14 minutes at 180 degrees. When done I took the tin out of the oven, and turned the cake out onto another piece of baking paper with caster sugar sprinkled on top. I peeled off the backing paper to reveal the dots, then turned the cake back over so the dots were underneath. Next I rolled the cake up and left it to cool, with the baking paper still on.
Once fully cooled, I unrolled it, spread with jam, then rolled it back up tightly and dusted with icing sugar.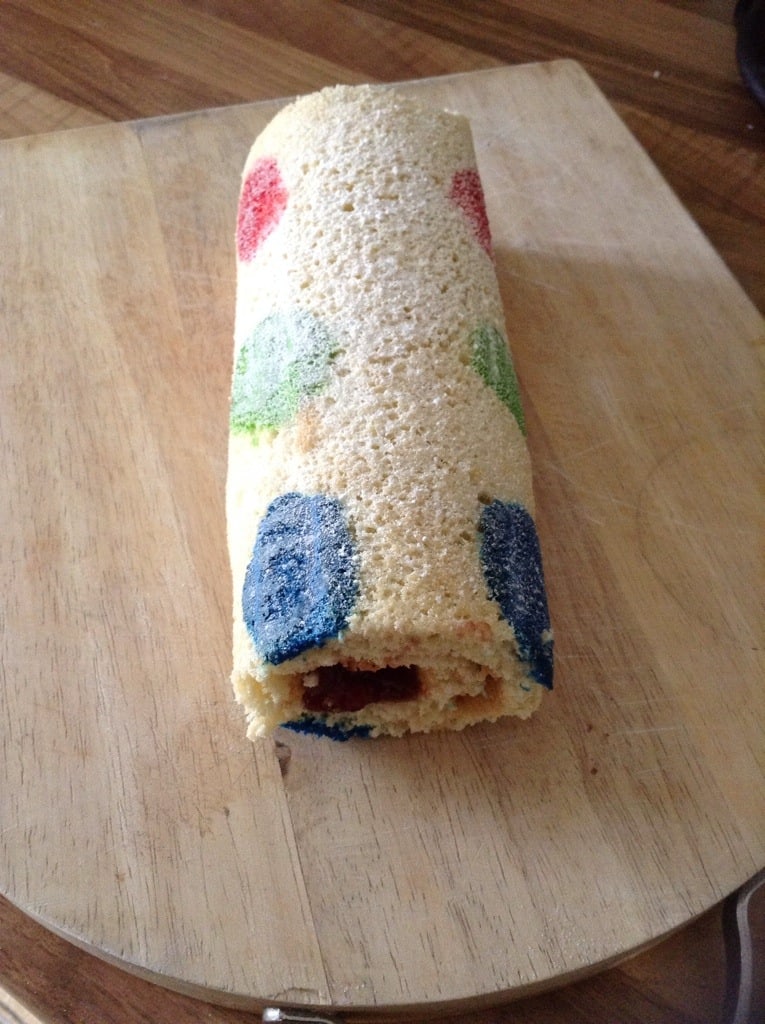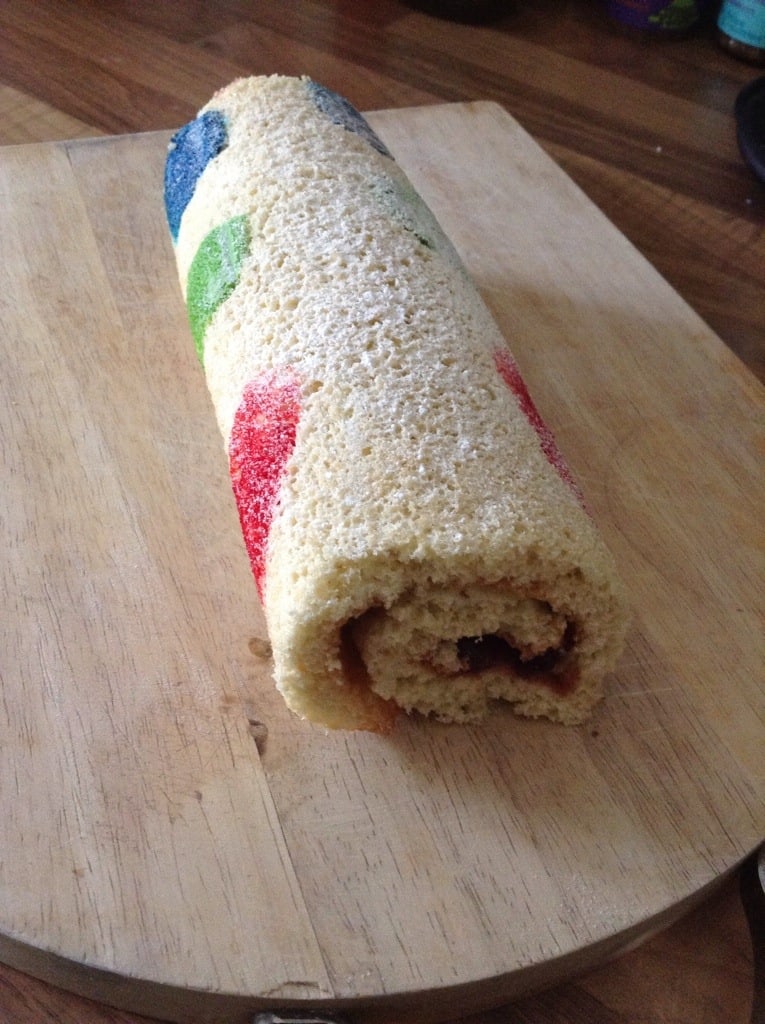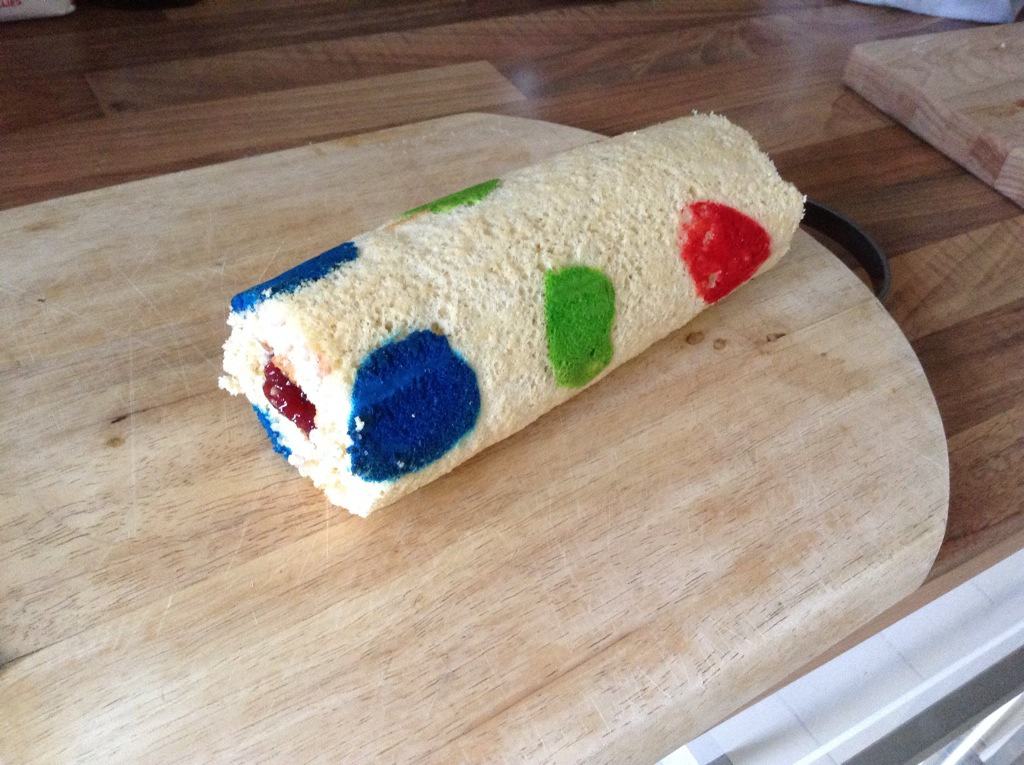 I'm linking up with the #GreatBloggersBakeoff run by Jenny at Mummy Mishaps, the first week can be found here www.mummymishaps.co.uk/2014/08/rainbow-Swiss-roll-greatbloggersbakeoff2014-1-cake.html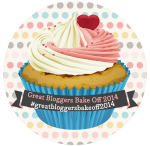 I'm also linking up with Lucy's GBBO bakealong at Supergoldenbakes – you can join in too, just visit http://www.supergoldenbakes.com/2014/08/pina-colada-swiss-roll-gbbo-bake-along.html