When it comes to summer, one thing I love to do is make jams and curds to preserve all that lovely summer fruit so we can enjoy it later in the year.
Last week my youngest daughter and I picked a big punnet full of blackcurrants at Crockford Bridge Farm, my local pick your own farm here in Surrey.
I have frozen some of them to enjoy in puddings and cakes later on. With one batch I made this easy blackcurrant curd.
I love the tartness of blackcurrants and redcurrants, and I always enjoying cooking, baking and preserving with fruit, especially the old traditional fruits like this that you don't see in the shops that much.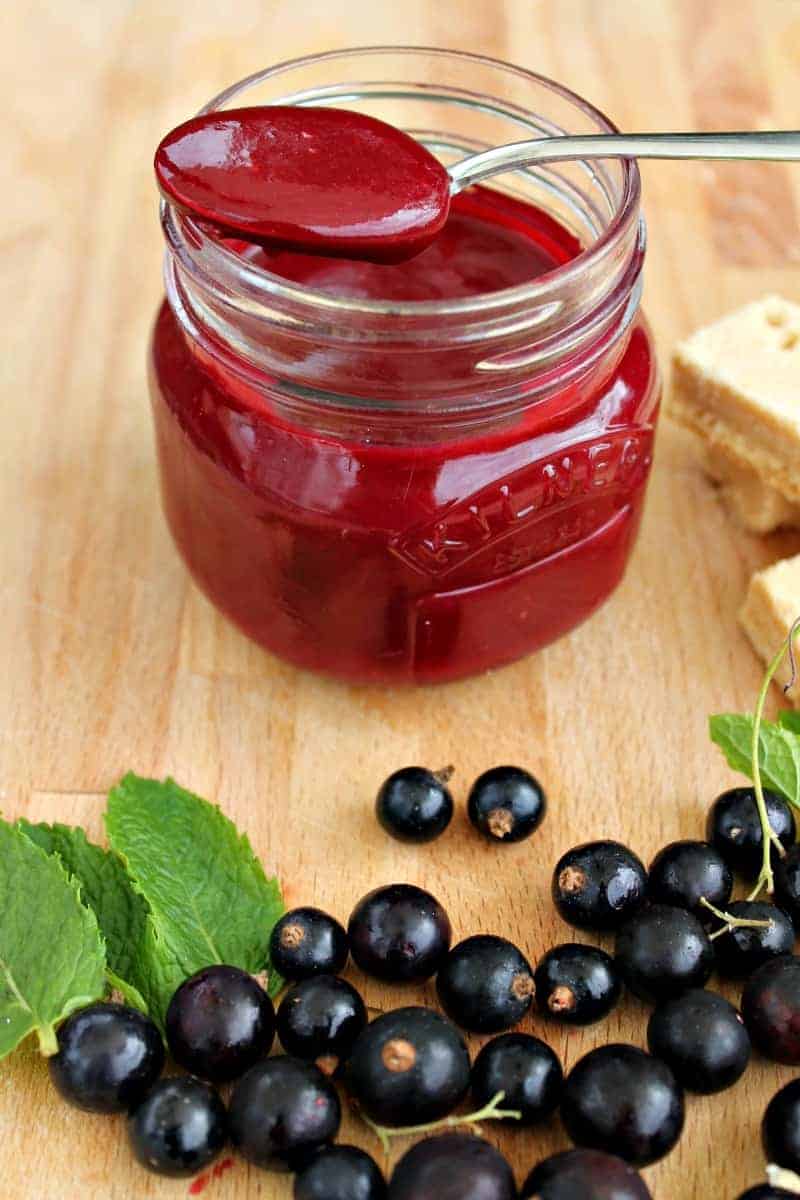 Just look at the wonderful colour of the curd! As you gently cook the blackcurrants in a splash of water they release a lot of juice which gives a deep red colour to the curd. I suppose it is the same colour as Ribena but still I was amazed by it.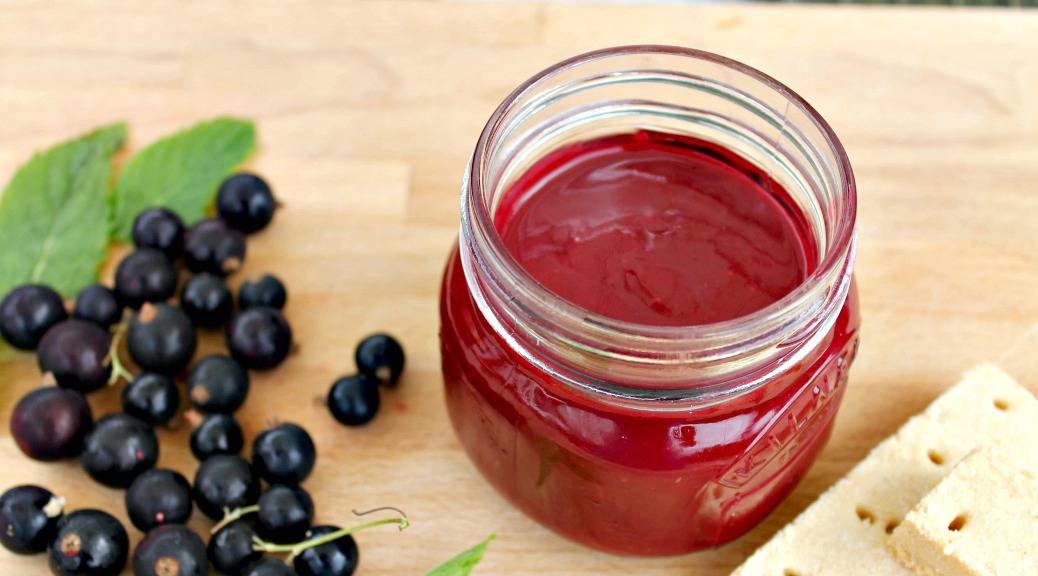 I kept my blackcurrant curd with a tart flavour rather than making it overly sweet.
I'll be enjoying it with yoghurt, to sandwich together sponge cakes, with shortbread and meringues and fresh cream.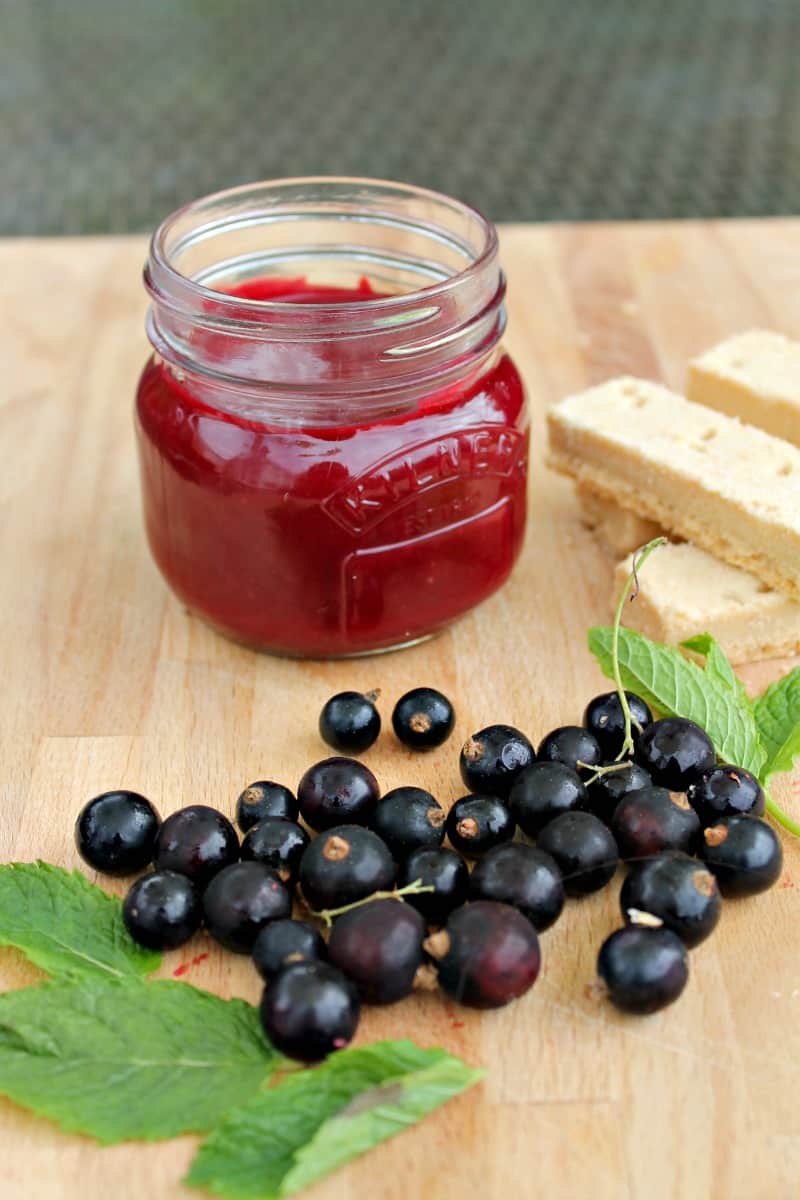 It's also delicious on toast or straight from the spoon!
For more recipes using blackcurrants, make sure you check out these blackcurrant, redcurrant and gooseberry recipes in a collection from UK food bloggers!
How to Make Blackcurrant Curd
For this curd I used the bain marie method, though now I tend to always use the microwave method for making other fruit curds.
Heat the blackcurrants in a small pan until they release their juice.
Zest a lemon into a bowl and squeeze the lemon juice into the same bowl.
Place a heatproof bowl over a pan of barely simmering water. Put the lemon zest, juice, caster sugar and butter in the bowl. Heat until the butter has melted and the sugar has dissolved.
Beat the eggs and put them through a sieve into the bowl with the lemon sugar and butter mixture.
Add the blackcurrants from the saucepan into the bain marie bowl. Stir well and keep stirring over the heat of the pan for 30-40 minutes until the curd has thickened and coats the back of a spoon.
Strain the fruit out using a sieve, catch the curd in a jug and place in a sterilised jar in the fridge. It will thicken more.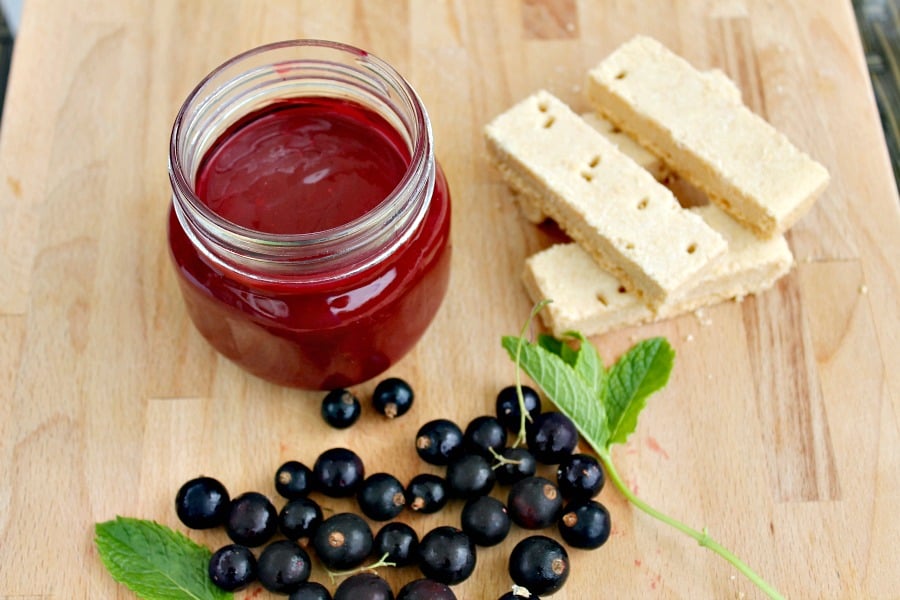 More Fruit Curds to Try
For more fruit curd recipes, here are some ideas:
What is your favourite fruit curd?
Are you on Pinterest? Pin my easy blackcurrant curd for later!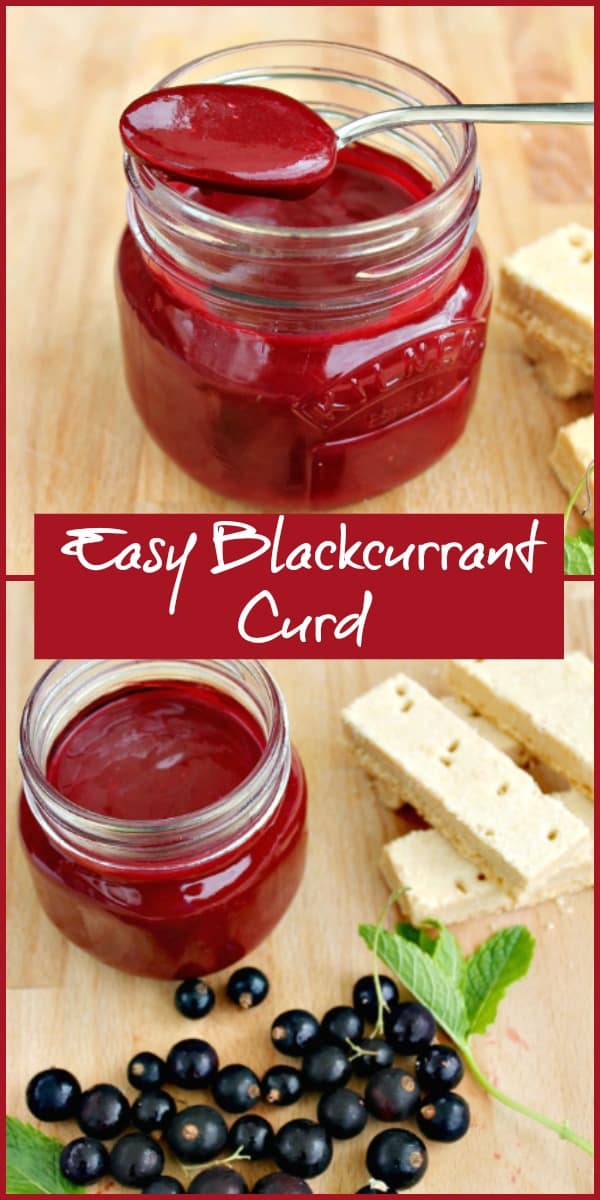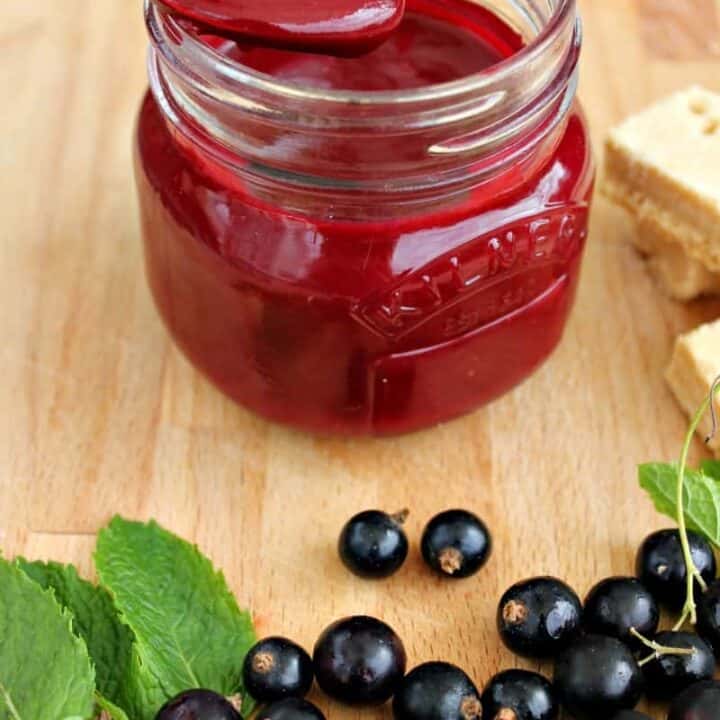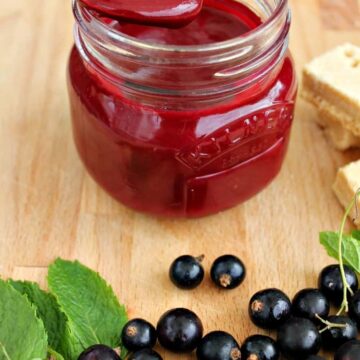 Easy Blackcurrant Curd
A delicious fruit curd made with fresh blackcurrants
Print
Pin
Rate
Ingredients
300

g

fresh blackcurrants

Zest and juice of half a lemon

50

g

butter

100

g

caster sugar

2

medium eggs
Instructions
Put the blackcurrants in a pan with a splash of water. Cook on a low heat for 5-10 minutes until the fruit has released its juices.

Zest the lemon into a small bowl and then squeeze the juice into the same bowl.

Place a heatproof bowl (I used a pudding bowl) over a pan of just simmering water. Put the lemon juice and zest, butter and caster sugar in the bowl and heat gently until the butter has melted and the sugar has dissolved.

Set the bowl aside while you prepare the eggs. Crack the eggs into a bowl, whisk well with a fork and then sieve the eggs into the pudding bowl over the water.

Add the fruit from the other pan, stir well, and keep stirring for 30-40 minutes until thickened and it coats the back of a spoon.

Strain the fruit out using a sieve and pour into a sterilised jar.
Notes
Note: Adapted from this recipe on BBC website.
Store your blackcurrant curd in the fridge and use within about 2 weeks.
You can also freeze small containers of fruit curd to make it last longer.
Makes one medium jar.
Slow Cooker Recipes Emailed to You
Get my new recipes and newsletters for free when you subscribe. Click here to subscribe!