When I saw that my local pick-your-own farm (Crockford Bridge Farm in Surrey) had gooseberries ready for picking, I knew I had to pick some. As a child my parents grew different kinds of soft fruit in our garden, and gooseberries were one of my favourites.
It was a toss up whether to make gooseberry compote or gooseberry jam, but jam won over because it lasts longer and will be good to have on hand in autumn and winter. The kids had fun picking the gooseberries though they were a bit prickly!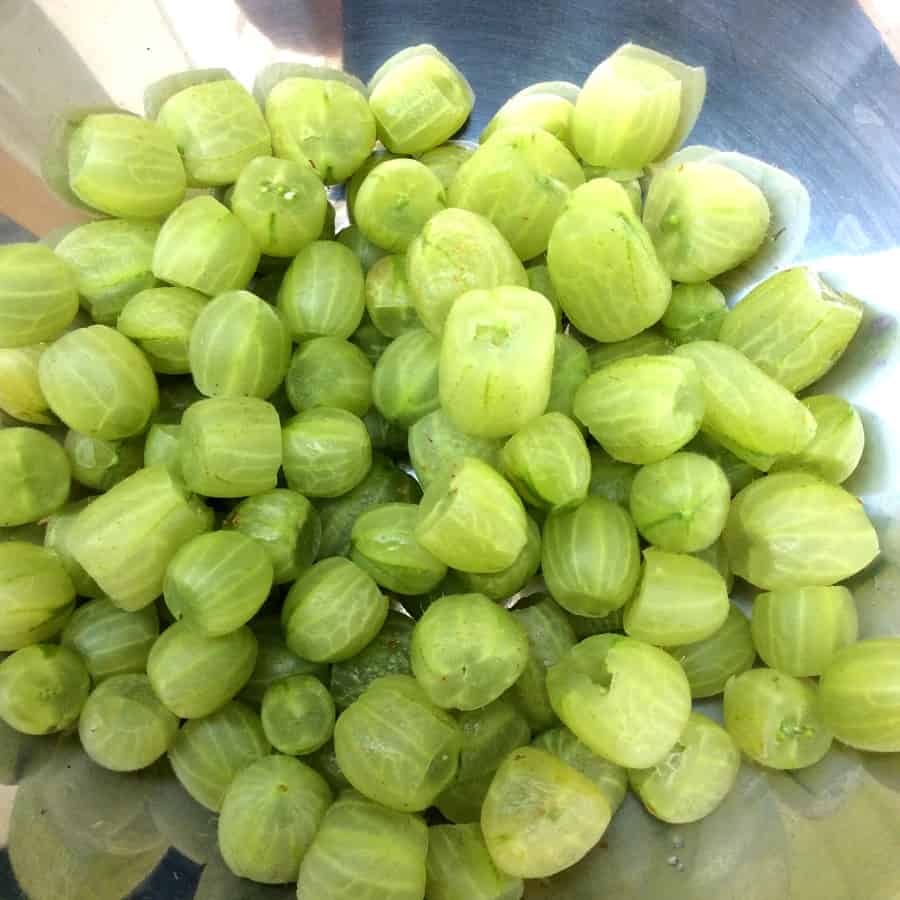 After researching gooseberry jam recipes I was interested to find that gooseberries are high in pectin so you don't need to use special jam sugar with added pectin, and granulated sugar is all that is needed.
Simply use equal amounts of fruit and sugar and the jam will set no problem.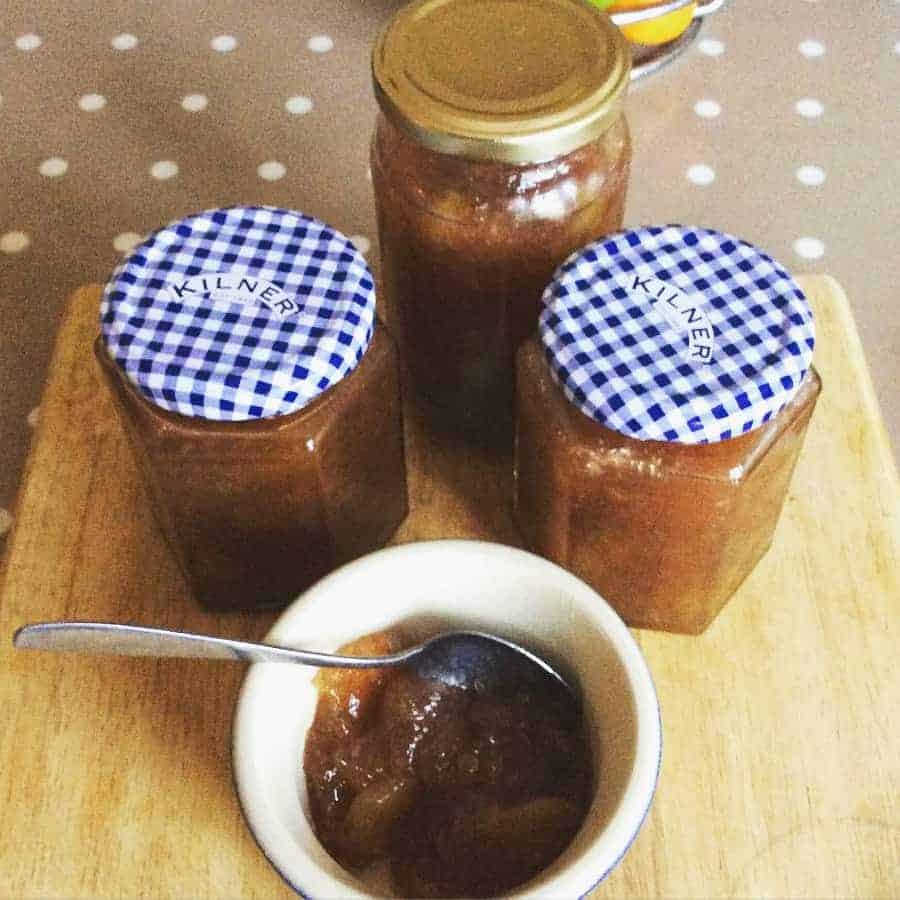 My eldest daughter said this was the best jam ever, so gooseberries are obviously a hit with her. Why not try making gooseberry jam yourself?
During cooking the gooseberries keep their green colour, it starts to change to pinky brown as they cook.
More Jam Recipes to try:
Pin my gooseberry jam recipe for later: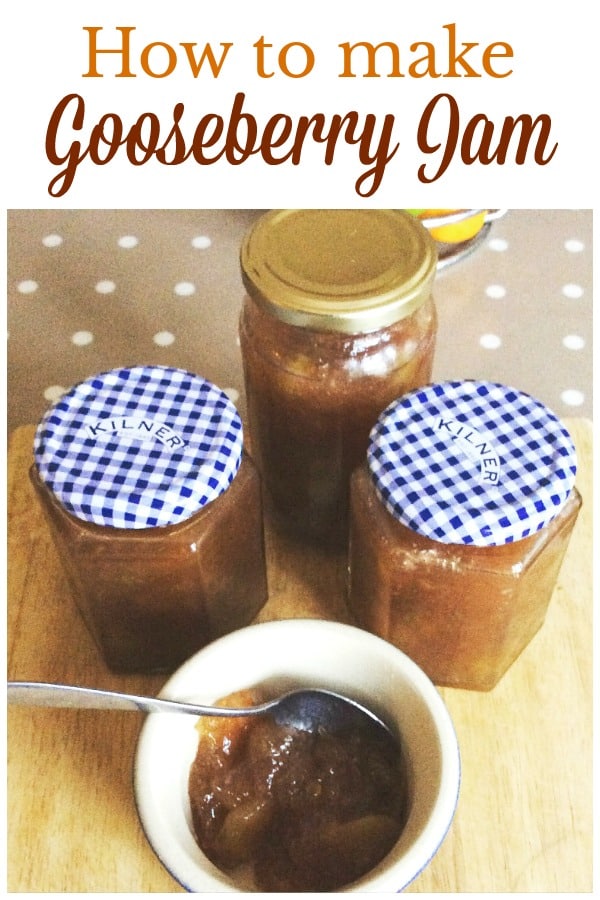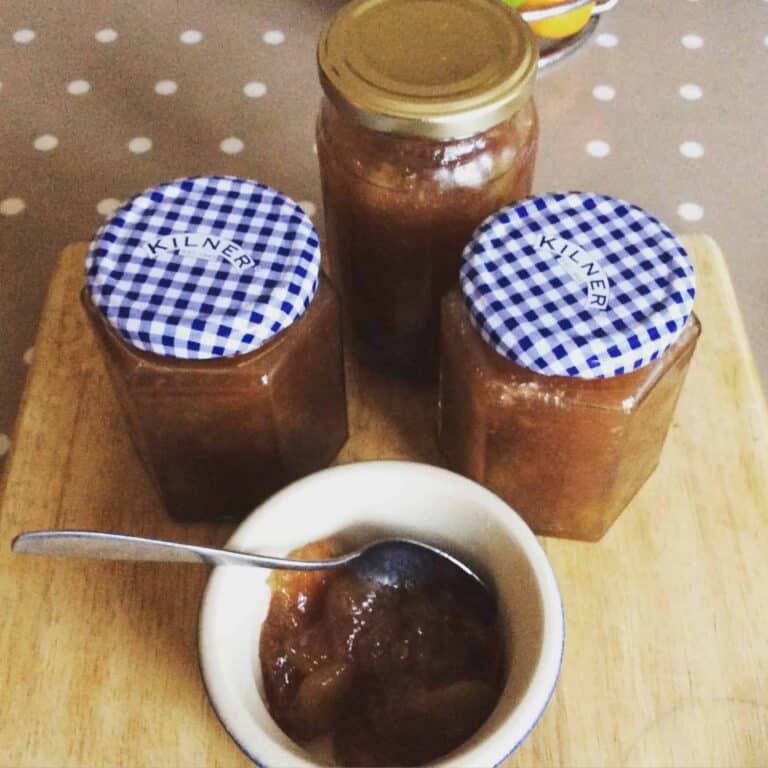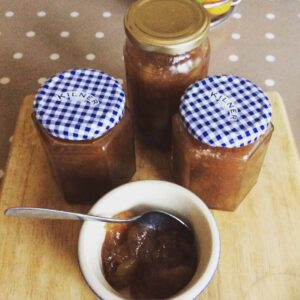 Ingredients
1

kg

gooseberries

topped and tailed

1

kg

granulated sugar
Instructions
Place the prepared gooseberries in a large jam pan and add 500 ml water. Put a small plate or saucer in the freezer, and have four sterilised jam jars with lids ready.

Bring the pan it to the boil, then reduce the heat and simmer for ten to fifteen minutes until the gooseberries are soft. If yours are a little unripe like ours were, or if they are quite large, this might take longer. Make sure they are all soft before carrying on.

Now add the sugar and cook on a low heat for ten to fifteen minutes until all that sugar has dissolved and you can't see any grains of sugar anymore.

Next, you will need to bring the pan to the boil again and let it boil for about ten minutes. If you have white foam forming on top, skim it off with a slotted spoon.

After ten minutes, the jam should have changed from a light green colour to a pinky brown colour, as the fruit in the jam cooks.

Now get the plate or saucer out of the freezer and drop a small spoonful of jam onto it. Wait a few moments then test it with your finger. If it wrinkles up when you run your finger through the jam it has reached setting point.

Pour the jam into your prepared sterilised jam jars and seal with the lids.

Leave to cool. Enjoy on toast, in cakes, desserts, with meringues or however you fancy!
Did you try and love this recipe?
Then please leave a review and rating in the comments at the bottom of the post. If you post your creation on Instagram, tag me @bakingqueen74 or use hashtag #bakingqueen74!
Sending this over to the Breakfast Club hosted by Sarah from Maison Cupcake and Andrea from Made with Pink.
Also linking up with: