As I have small children, I couldn't get away without making some Halloween inspired bakes. These are really easy to make as I used a Wrights Toffee cake mix, with added apple to make it a tiny bit healthier :-). My pumpkin toffee apple mini cakes are fun for a Halloween party!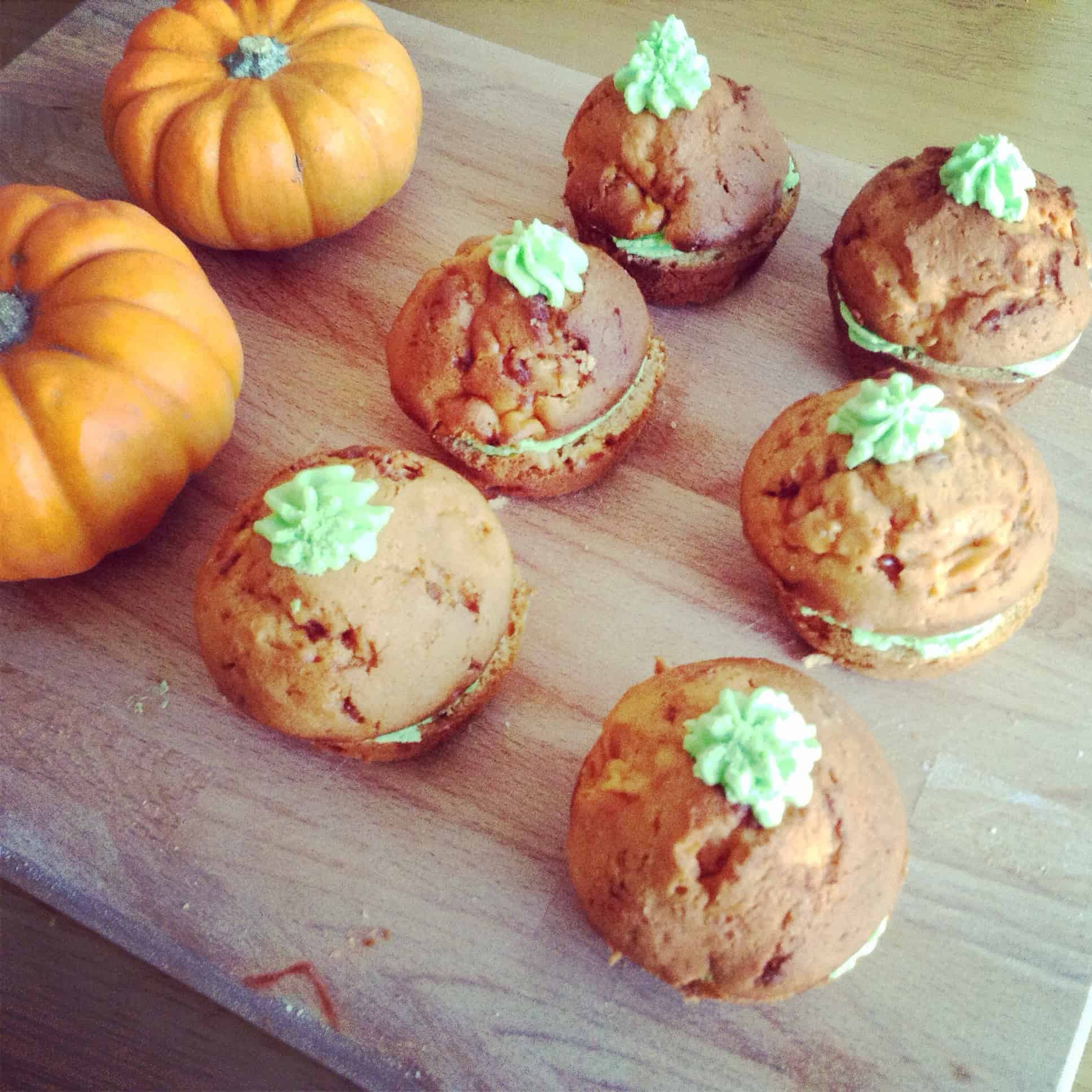 You can also make satsumas into tiny jack-o-lanterns for really healthy tasty treat!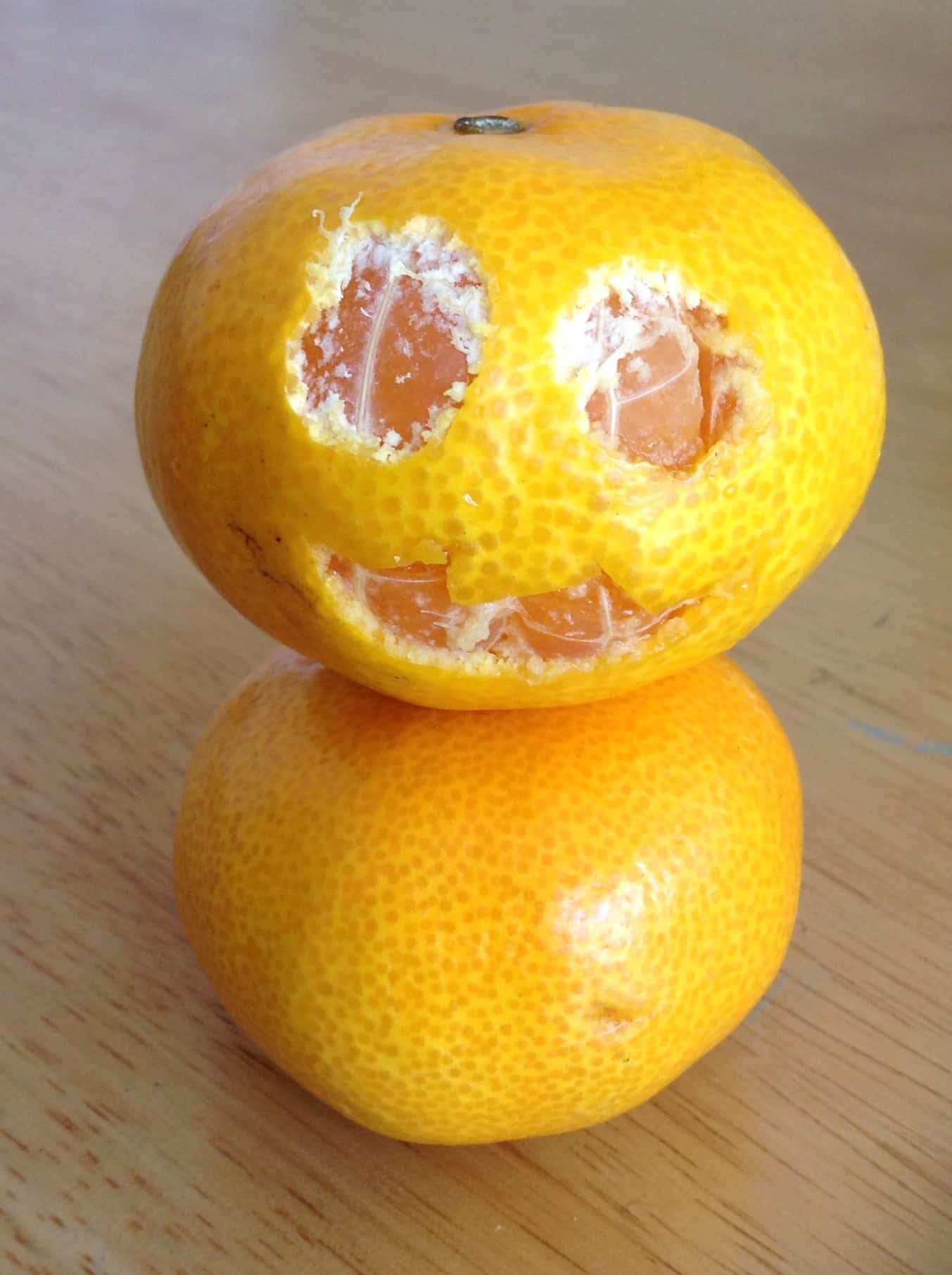 Recipe:
Wrights toffee cake mix, made up as per instructions, though I used melted butter in place of oil
2 chopped eating apples
A little red and yellow gel food colour, to make it light orange
For the icing:
75 g butter
150 g salted caramel icing sugar (from Sugar and Crumbs)
A little green gel food colour, to make it light green
Method:
1. Make up the cake mix as instructed by adding water and oil (I used melted butter).
2. Peel and chop the apples into small pieces, and mix into the cake batter.
3. Add a little red and yellow gel food colouring to give the mixture a light orange colour.
4. Grease a 12-hole muffin tin and place approx 2 dessert spoons of the mixture into each hole, using up all of the mixture.
5. Bake at 180 degrees for around 25 minutes.
6. Remove from the oven and allow to cool completely. Gently ease from the tin.
7. Make the green butter cream by creaming the butter with an electric whisk then adding the icing sugar in two batches, and mixing in between until soft. Add a little green gel food colouring to reach a light green colour.
8. Split each cake, pipe the buttercream in the middle and pipe a little swirl on top for the pumpkin's stalk.