Here is the latest instalment of my occasional roundup of what is new in my kitchen – samples and new products I've tried out this month. Thanks to the companies that sent me products to try out. Let me know if any take your fancy!
Degustabox – August
If you haven't heard of Degustabox before, it is a a monthly subscription box, containing a range of new and limited edition food and drink products. It costs £12.99 per month. You can find Degustabox at www.degustabox.com. However, you can use code BLDEG15 for £6 off the cost of a box! See below the contents of the August box.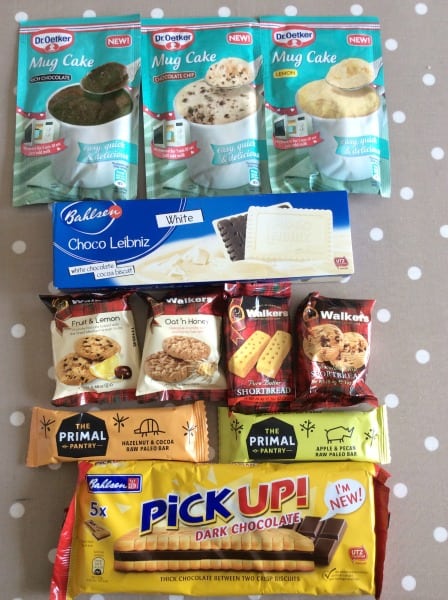 Dr Oetker Mug Cakes – great for a quick treat, but I do prefer to make cakes from scratch for better flavour.
Bahlsen Choco Leibniz White – very tasty and popular with my children
Bahlsen Pick Up! Dark Chocolate – again delicious and popular with my children!
Walkers Biscuits – perfect for a snack or on a picnic or long walk.
Primal Pantry paleo bars – made from raw ingredients such as hazelnut and apple, these are a great healthier option for snacking on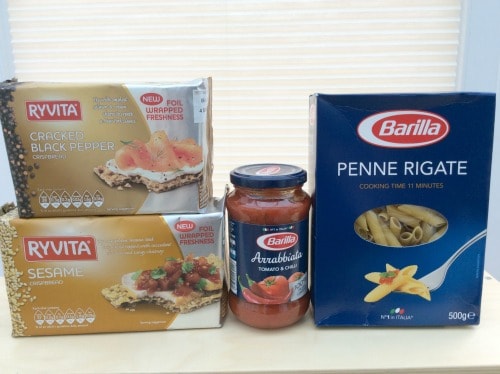 Ryvita – a familiar product to me of course, I love these for a light lunch.
Barilla pasta and sauce – Great for a family meal, and this is a good Italian brand I trust.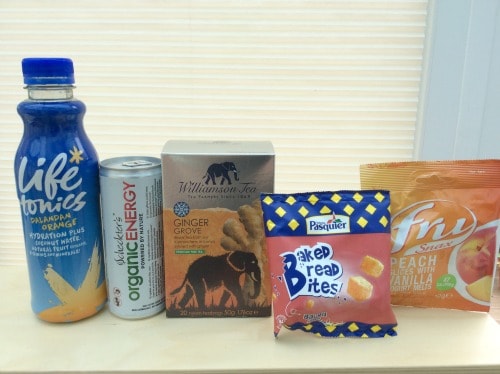 Williamson Tea in Ginger Grove – Not tried yet as I like my tea black!
Scheckters Organic Energy Lite – a refreshing organic energy drink with natural ingredients which I found really tasty.
Life Tonics Dallandan orange drink – flavoured coconut water ideal if you want the benefits of coconut water but are not keen on the taste!
Fru Snax – these were also in last month's box, I would prefer normal fruit for snacking but they taste alright
Pasquier baked bread bites – rather like a bag of croutons, they could be included in a packed lunch.
Fragata

I was sent some lovely olive based products by Fragata to try. Fragata produce and distribute olives from family-owned olive groves in Seville in Spain. They also have a range of Greek olives. Their products are available in supermarkets.
I tried the pitted black Spanish olives out in my wholemeal olive focaccia and olive houmous. The stuffed olives were great for snacking and serving with drinks during the summer. I enjoyed all the olives I tried and I'll certainly buy this brand again.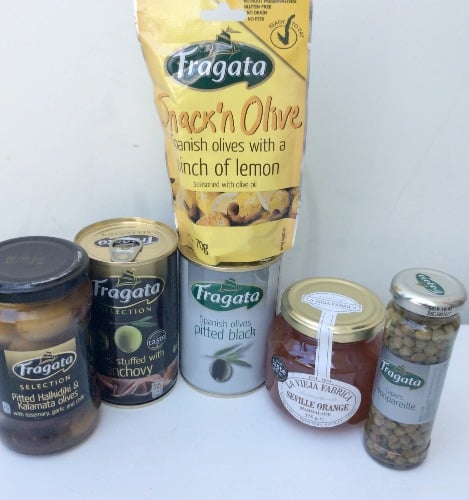 Food Thoughts Cocoa Powder
Food Thoughts got in touch with me through Twitter and sent me some of their finest organic cocoa powder to try in baking. I used it in my slow cooker chocolate oat bars. I thought the flavour was good and it is nice to be able to use an organic product in place of non-organic in my baking.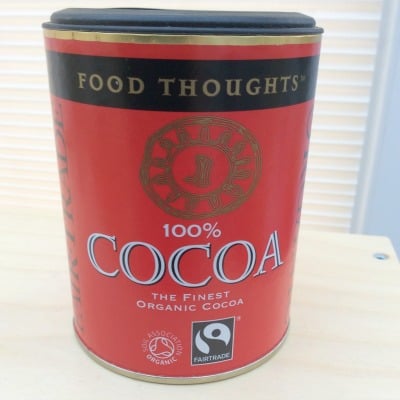 Magisso Cake Server
Magisso is a design brand from Finland. They sent me a cake server to try out (good idea with all that cake I've been making recently!). It looks really sleek and allows you to cut a slice of cake and serve it directly, without the messiness of using a knife.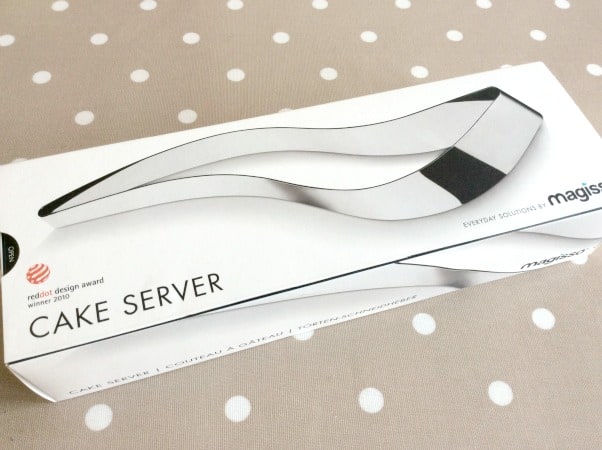 I found it very easy to cut through the cake, the server is made of stainless steel and so is both strong and light.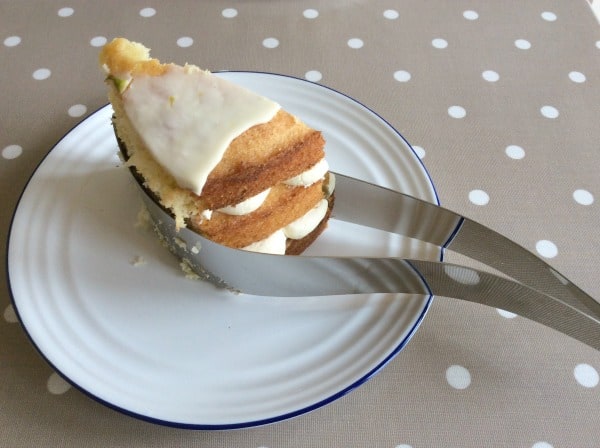 Magisso products are available from amara.uk.
Disclosure: Thanks to Degustabox, Fragata, Food Thoughts and Magisso for the samples. I was sent these products free of charge for the purposes of a review. All views are my own.