In my kitchen this month I've tried out a new baking box subscription and sampled some delicious Spanish specialities. Read on to find out more. Many thanks to the companies who sent me products to try out.
Bake Box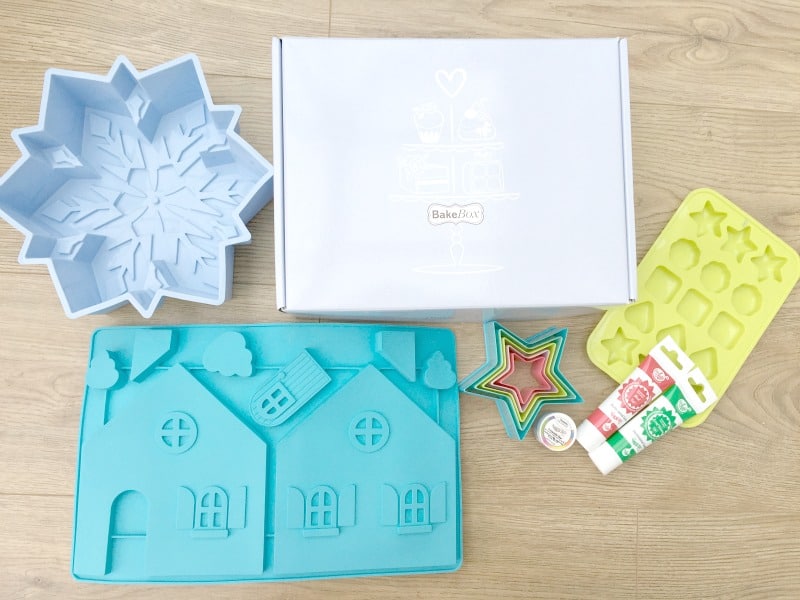 In December I received a taster of the new Bake Box, a baking subscription gift which has just launched and which aims to provide budding bakers with the tool kit and recipes they need to develop their home baking talents.
Subscribers receive a delivery every two months, and each box will contain 6 bakeware items, 6 recipe cards and professional decorating products from Rainbow Dust. The box I received contained a mould for a gingerbread house, a mould for a decorated star cake, star cutters, a small silicone mould for chocolates, ProGel red and green professional food colours, and blue Rainbow Dust glitter, as well as a recipe for a gingerbread house.
My children and I loved experimenting with the moulds, cutters and colours over the Christmas holidays, and the products will be used again and again. I think that a subscription to Bake Box would be perfect for baking fans who want to get creative in the kitchen. Subscribers also get access to the Bake Club Live site with recipes, video masterclasses and more.
Find out more at www.the-bake-box.com.

Spanish Hamper from Grey's Fine Foods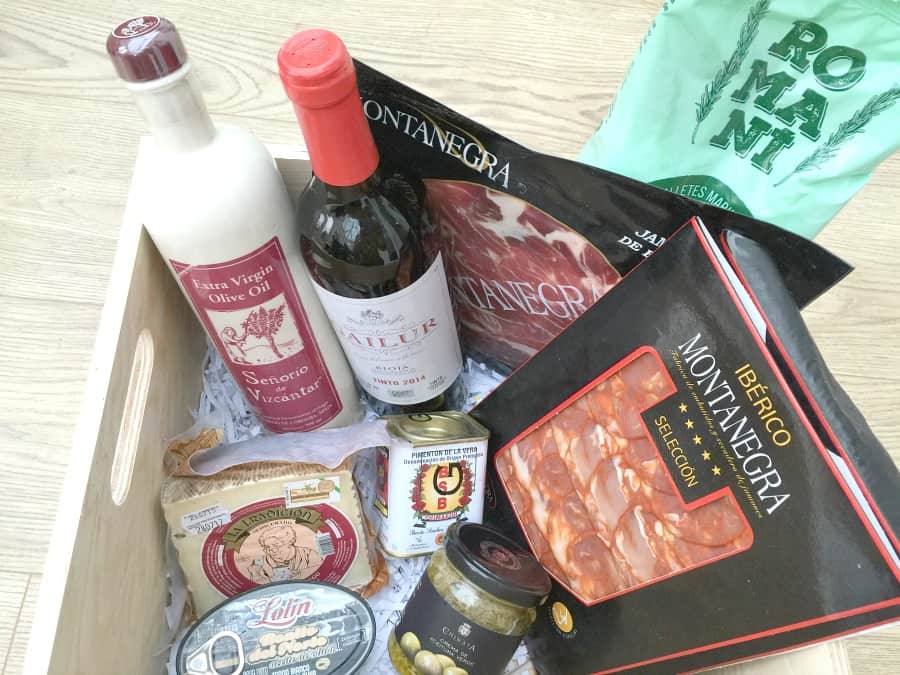 In December I was also sent a Spanish hamper from Grey's Fine Foods to try out. Grey's Fine Foods specialise in and import a wide range of Spanish foods. The hamper came in an attractive sturdy wooden crate, and contained a bottle of Rioja, a bottle of extra virgin olive oil, Iberico ham, Iberico chorizo, Iberico salchichon sausage, sweet smoked paprika, green olive tapenade, Bonito tuna, Manchego cheese and Mallorcan rosemary savoury biscuits.
This made a delicious feast over the Christmas period, with some crusty bread to dip in the olive oil and spread with tapenade. I think this would be a perfect gift for foodies all year round, and one I would love to receive again! This hamper is £50 and available from Grey's Fine Foods.
Disclosure: Thanks to Bake Box and Grey's Fine Foods for the samples. I was sent these products free of charge for the purposes of a review. All views are my own.