Slow Cooker Chocolate and Mint Aero Bubble Cake – a delicious chocolate fudge cake baked in the slow cooker with Mint Aero Bubbles! Baking in the slow cooker is so easy. The most popular recipe on my blog. Look in my Slow Cooker Desserts for loads more slow cooker cakes and bakes!
So it is Good Friday and I am bringing you …..more chocolate! Well it can't be avoided, this is the time of year for it after all. 🙂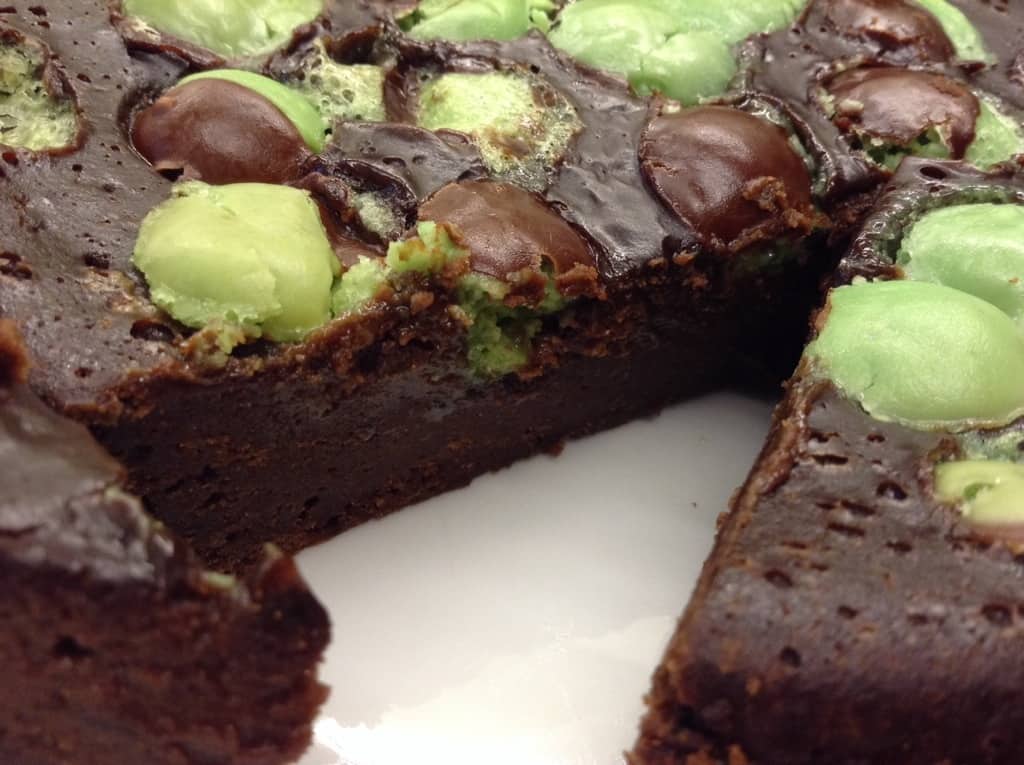 This slow cooker chocolate and mint aero bubble cake is a cake with a difference as it is made in my slow cooker (3.5 litre oval slow cooker).
I decided to make a slow cooker chocolate and Mint Aero Bubble cake quite simply because I wanted to see the Aero Bubbles in a cake!
I have seen Maltesers and similar being used in traybakes (do make the Malteser traybake, it is delicious!) but I wanted these to go in a cake, not a no-bake or brownies. I thought the cake would look great when sliced as you would see the green circles against the dark brown chocolate cake, as well as the bubbly texture of the bubbles against the velvety cake. Well that was the idea anyway!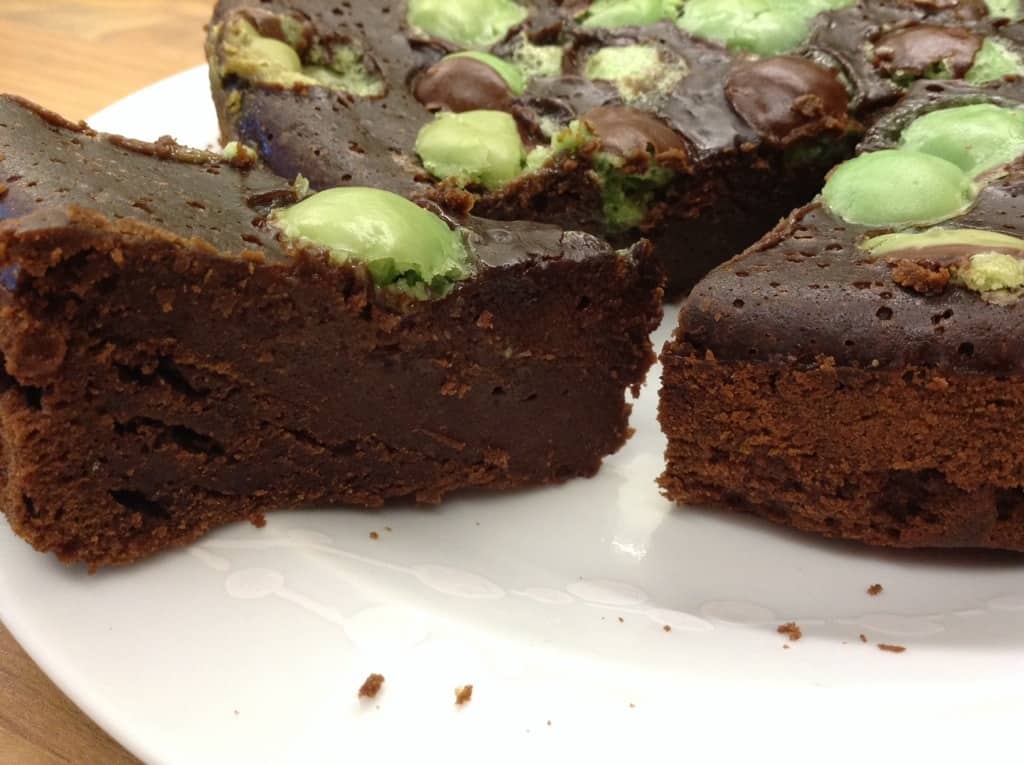 I saw in the traybake etc recipes that sometimes they froze the Maltesers or Aero bubbles overnight so they didn't melt when baking. I didn't have the patience for that so just went for it. Sometimes you just want cake then and there, am I right.
Ready to start baking! The base is lined with baking paper. I would line the sides of the pot too to make it easier to get out!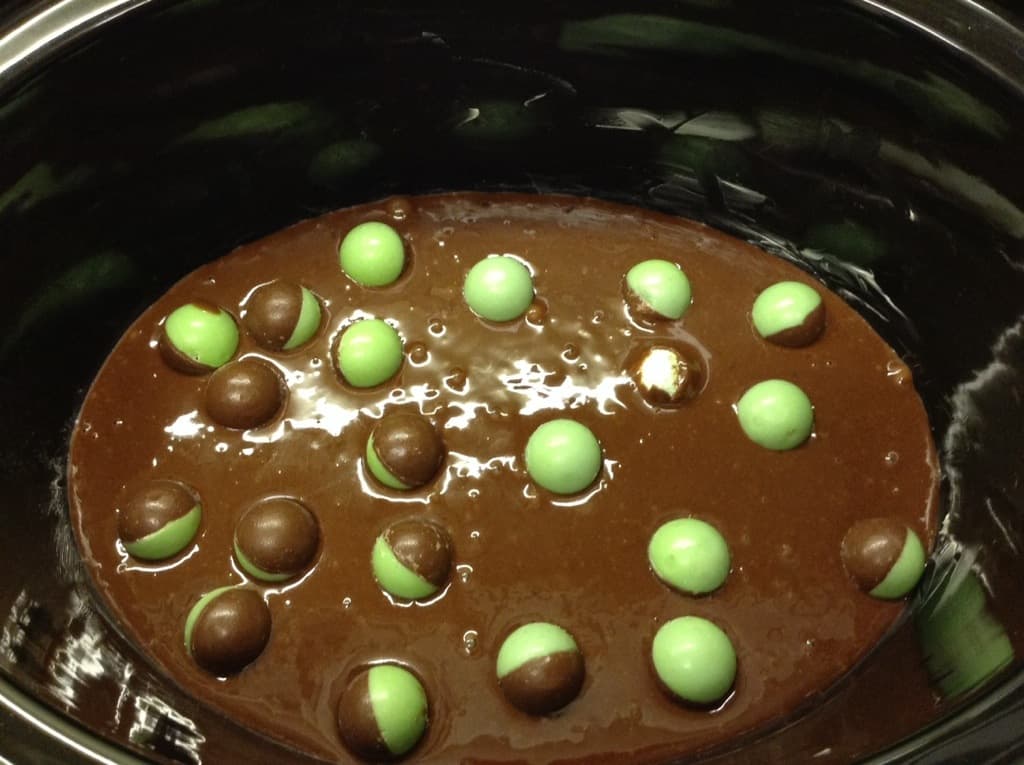 This is what it looked like after 45 mins. The edges are becoming firm and the Aero bubbles are melting! Just look at that rich chocolate colour, mmmmm.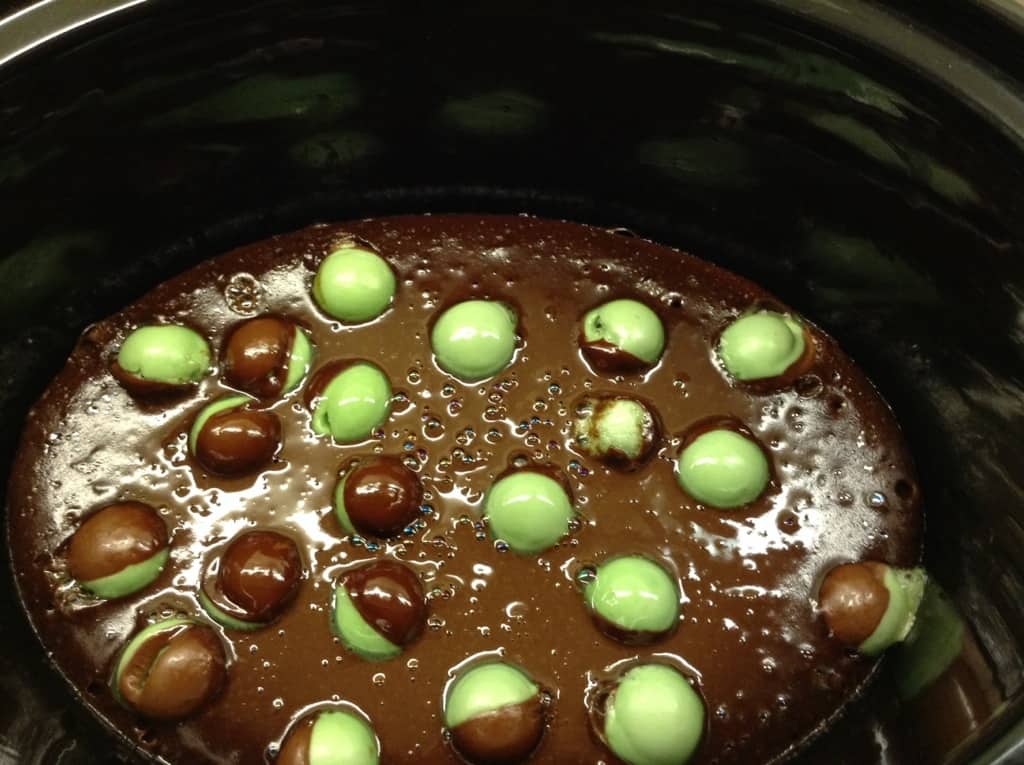 Another hour later, after adding more Aero Bubbles in the centre. The cake is starting to firm up.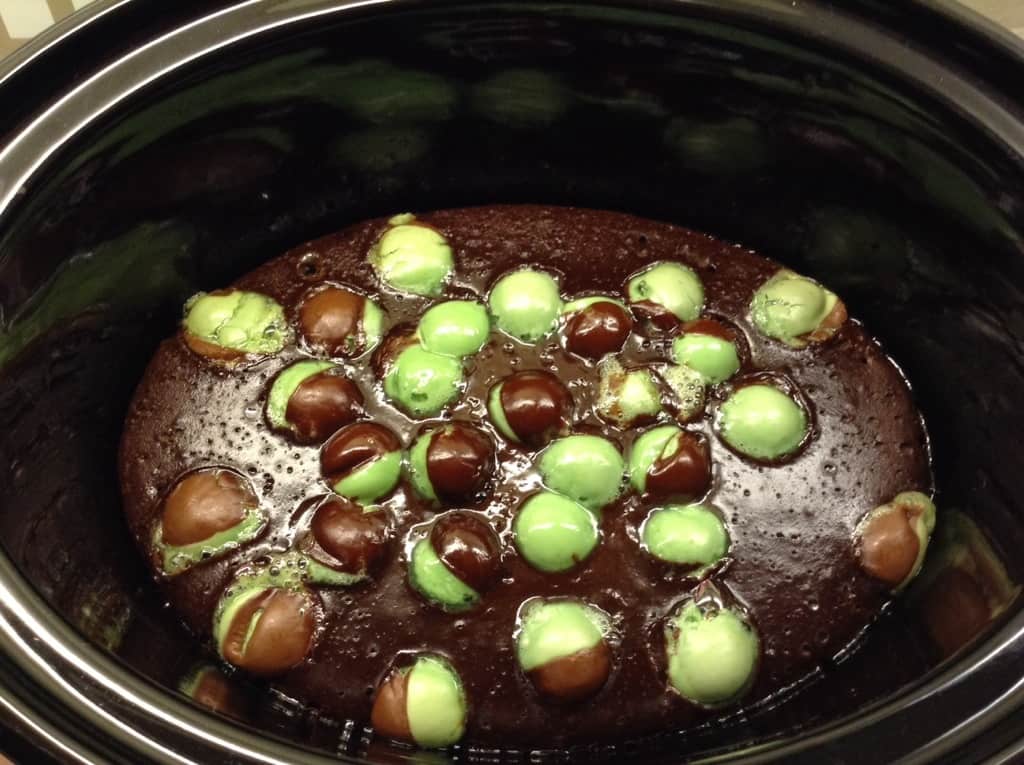 Finished, after two and a quarter hours. Yummy, rich and fudgy chocolate cake topped with minty chocolate!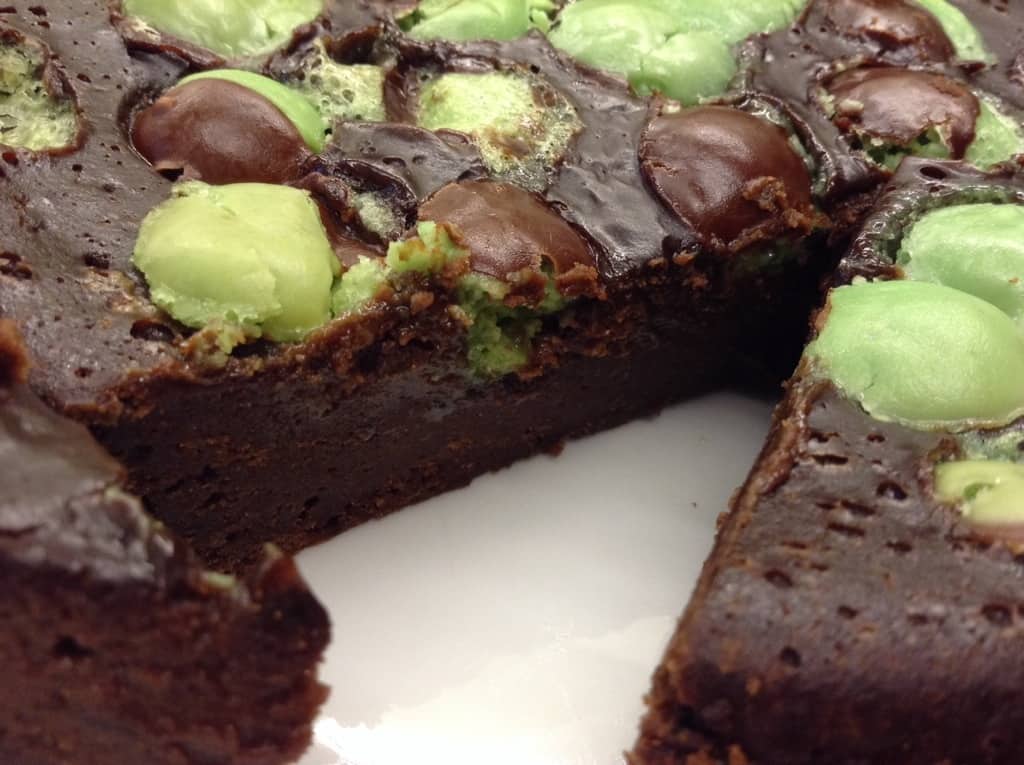 Join all the hundreds of thousands of people who have read my recipe for my slow cooker chocolate and mint Aero bubble cake below!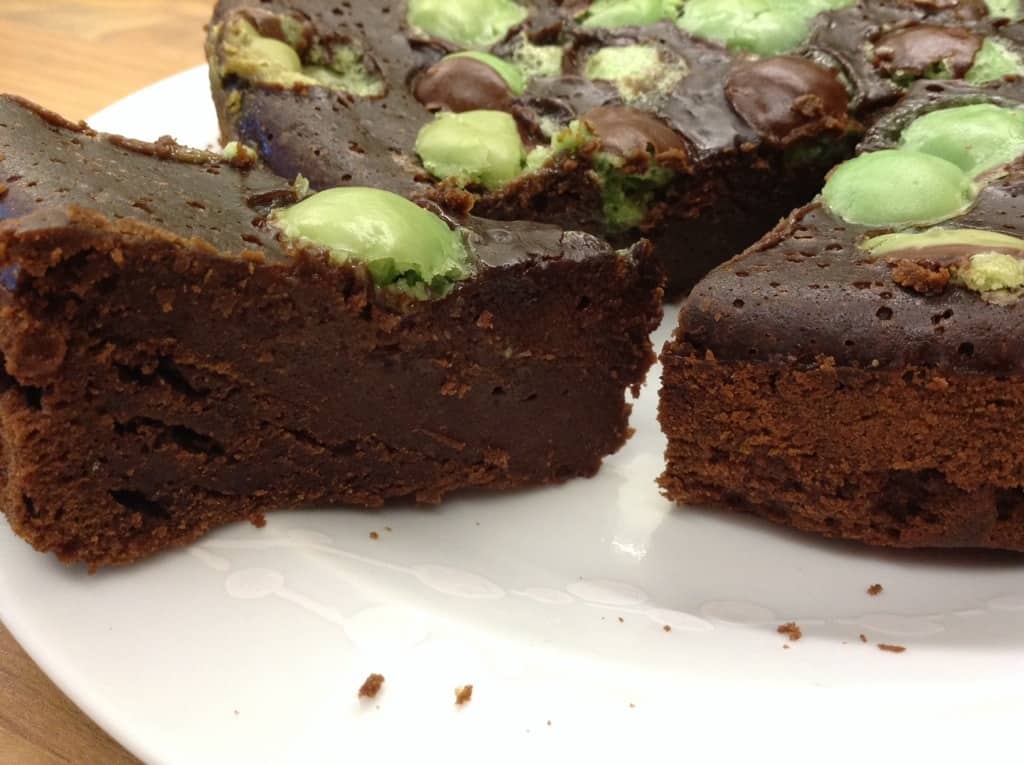 If you like this recipe, make sure you look at my guide to baking in a slow cooker with loads more slow cooker cakes, desserts and bread recipes! If you have any questions do leave a comment, I reply to as many as I can!
See also my Slow Cooker Archives for loads more slow cooker recipes including family recipes.
Pin my slow cooker mint aero bubble cake recipe for later: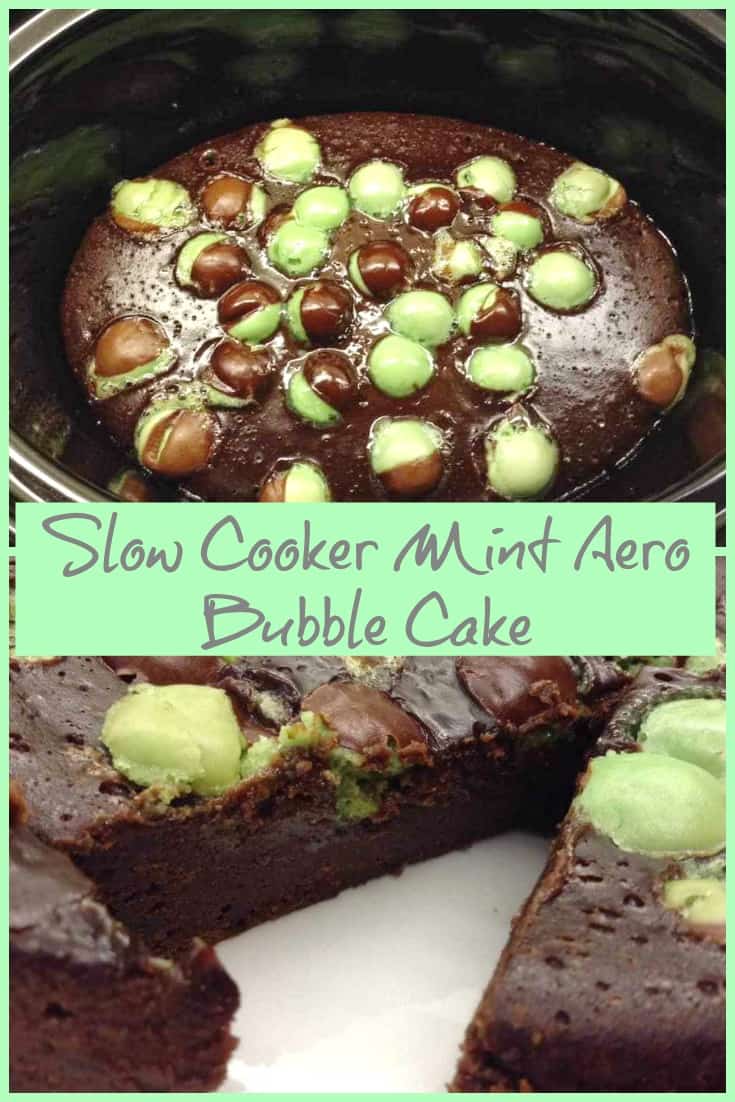 Recipe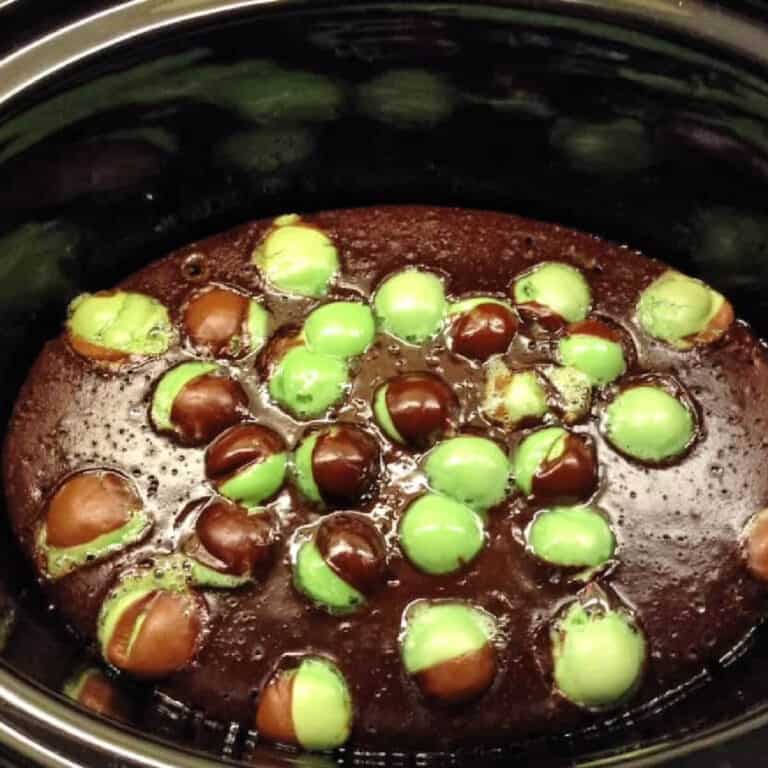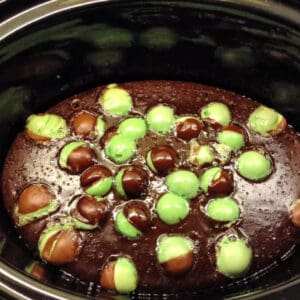 Slow Cooker Chocolate and Mint Aero Bubble Cake
A delicious rich chocolate cake baked in your slow cooker with added Mint Aero Bubbles
Print
Pin
Rate
Save
Saved!
Instructions
Grease and line the slow cooker bowl.

Mix the flour, baking powder and cocoa powder in a large bowl.

190 g plain flour,

1 tsp baking powder,

50 g cocoa powder

Cream the butter with the sugar then add the eggs slowly, mixing after each addition.

200 g light brown sugar,

125 g butter,

3 eggs

Add the milk and whisk until smooth.

Fold in the flour mixture.

Pour the cake batter into the slow cooker bowl.

Add about half the Mint Aero Bubbles, scattering them over the top.

1 large share bag of Mint Aero Bubbles

Put the lid on and turn the slow cooker onto high.

Cook for 2-3 hours on high until firm.
Notes
Line your slow cooker bowl with baking paper so you can remove the cake in one piece.
Did you try and love this recipe?
Then please leave a review and rating in the comments at the bottom of the post. If you post your creation on Instagram, tag me @bakingqueen74 or use hashtag #bakingqueen74!